On Memorial Day, Israel remembers 15 terror attack victims murdered in less than 2 months, alongside a total of 28,284 fallen soldiers and victims of terror
Yom HaZikaron begins tonight with a timely arrival as Jewish nation suffers a series of fatal terror attacks since early March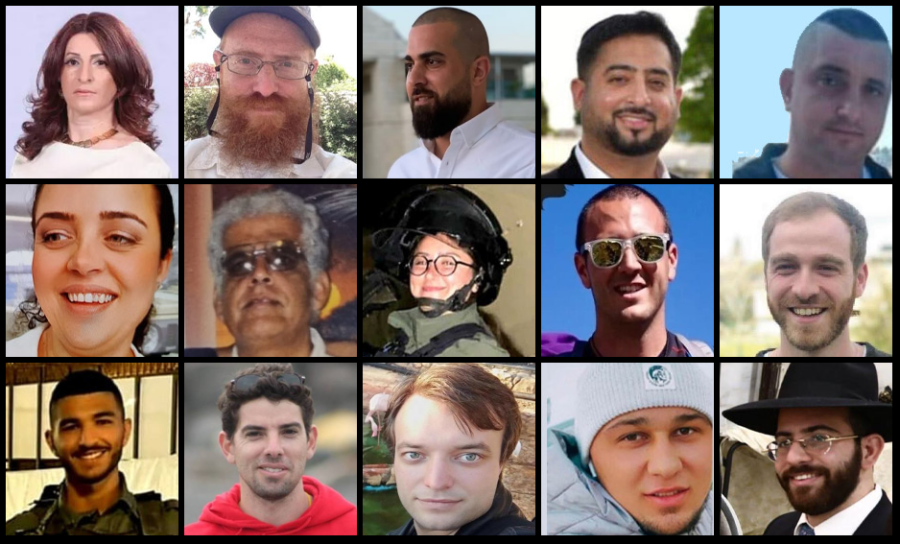 Composite photo of the last 15 terror victims in Israel (ALL ISRAEL NEWS)
Sirens will blare this evening to mark the beginning of Remembrance Day for Israel's Fallen Soldiers and Victims of Hostile Acts. Memorial Day also remembers deceased members of the Israel Police, the Mossad Intelligence Agency and the Israel Security Agency (Shin Bet).
The somber observance of Memorial Day – Yom HaZikaron in Hebrew – sets into motion the 24-hour period of mourning, honoring those who have died, as well as comforting the bereaved families.
Terror attacks across the State of Israel have dominated the news in recent weeks. For a small country of over 9 million people, nearly every citizen is affected directly or indirectly by the tragedy – and nearly every citizen participates in communal act of grieving.
On Memorial Day, government offices and places of entertainment will be closed. Regular news coverage will be replaced by solemn ceremonies aired live from Mount Herzl in Jerusalem – Israel's state military cemetery – and other locations where official observances are held. The events are typically attended by public figures, government representatives from the police and security forces, as well as the families of those who have lost their lives.
The service on Mount Herzl includes the lowering of the Israeli's national flag to half-mast, a special "Yizkor" prayer of remembrance, a speech by a Knesset member or other government official, recitation of the "El Maleh Rahamim," a prayer for the soul of a departed called "God Full of Mercy," and a military gun salute.
The nation's schools dedicate classroom time prior to Memorial Day to learn about the wars Israel has battled and each school will hold a solemn assembly.
Throughout the day, Israeli radio and television channels will broadcast moving testimonies of soldiers, police officers, victims of terror and others who lost their lives in defense of the nation. Each one is memorialized with touching speeches about their lives and the circumstances of their deaths.
Since early March, Israel has witnessed deadly scenes of terror and violence across the nation, resulting in the deaths of 15 victims which ALL ISRAEL NEWS will honor by name in this article.
ISRAEL'S 15 VICTIMS OF TERROR SINCE MARCH
On March 22, four people were killed in a terrorist shooting near a popular shopping center in the southern city of Beersheva. Laura Yitzhak (43) was the first victim of Tuesday's killing spree. She was on her way to meet her husband when the terrorist spotted her at a gas station and attacked her from behind, repeatedly stabbing Yitzhak while she attempted to defend herself in vain.
Laura Yitzhak
Doris Yahbas, age 49 and mother of three, was discovered on the ground by her own nephew, first responder and paramedic Yisrael Uzan. He was called over to treat one of the victims, when he soon after recognized her as his aunt. Efforts to resuscitate Yahbas were unsuccessful, and she was eventually declared dead.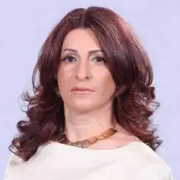 Doris Yahbas
Rabbi Moshe Kravitzky (67), an active member of the Beersheva Chabad community, was rammed by the terrorist while riding his bicycle in the vicinity of the March 22 attack. Survived by his wife and four children, Kravitzky, a Moldovan immigrant, is described as a kind person devoted to his community with "a mission to help every Jew" he possibly could. Among other charitable activities, Kravitzky, who led a Chabad synagogue, managed a neighborhood soup kitchen.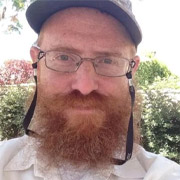 Rabbi Moshe Kravitzky 
Menachem Yehezkel, also 67, was killed during the shooting attack in Beersheva. Described by his brother as an "observant Jew" who "studied the Torah with his friends every morning, Yehezkel leaves behind four siblings in the wake of the terrible tragedy.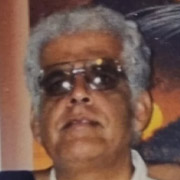 Menachem Yehezkel
Less than a week after the Beersheva terror incident, two 19-year-old Israeli Border Police officers were killed in the northern city of Hadera by two terrorists claiming to be Islamic State supporters. The attack on March 27 occurred during the first-ever Negev Summit between Israel and four Arab States – Bahrain, Egypt, Morocco, and the UAE – with a focus on an Arab-Israeli security alliance against Iran.
Yezen Falah, a resident of the Druze village, Kisra-Sumei, had been serving in the West Bank unit of the Border Police for about a year when he was attacked and killed on a main street in Hadera that evening.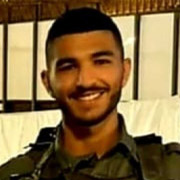 Yezen Falah
The same attack claimed the life of Shirel Abukarat, an officer who had joined the West Bank unit less than 6 months before the terror incident. Both victims are survived by parents and siblings.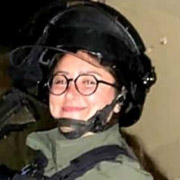 Shirel Abukarat
Prior to the attack, the two Arab-Israeli terrorists posted a video swearing their allegiance to ISIS.
A short two days later, the city of Bnei Brak was under attack by a terrorist opening fire in the middle of a neighborhood, killing five.
First Sergeant Amir Khoury, an Arab-Christian police officer, was shot while saving Jewish lives. Khoury engaged the terrorist directly as he sped to the scene on a motorcycle along with his partner. Four people were killed before the two officers arrived at the scene, however, they were able to stop the shooting spree.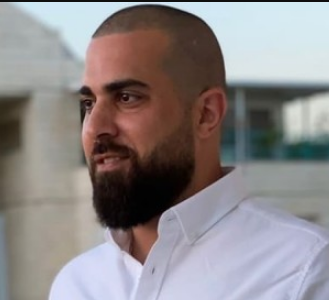 Amir Khoury
Khoury, a 32-year-old officer, was hailed as a hero by the ultra-Orthodox Jewish community in Bnei Brak, with hundreds of mourners attending the funeral in Nof HaGalil near Nazareth, and declaring, "We owe him a great debt."
Among the four civilians who did not survive the Bnei Brak attack was Yaakov Shalom, a father of four who was killed while driving down the street. Shalom, age 36, is the son of late Rabbi Meir Shalom, a prominent religious leader from the Yemenite community who died from COVID last year.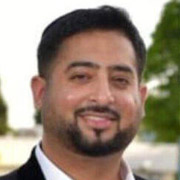 Yaakov Shalom
Bnei Brak resident and yeshiva student, Avishai Yehezkel, was shot while taking his 2-year-old son for an evening walk in his stroller in an attempt to get him to fall asleep. Yehezkel is survived by his wife – 8 months pregnant – and their son.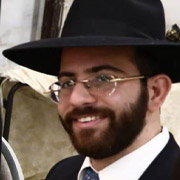 Avishai Yehezkel
The other two victims of the Bnei Brak attack were Ukrainian nationals Victor Sorokopot (38) and Dimitri Mitrik (23). They were shot by the gunman in front of a local grocery store.
Victor Sorokopot
According to friends, the two men came to Israel from the western Ukraine city of Chernivtsi and were supporting themselves mainly with renovation work.
"We didn't have any family here. We were alone, and we wanted to return to Ukraine," said Sorokopot's widow, Kristina, who now wishes to remain in Israel.
Mitrik, whose friends say had a heart of gold, loved Israel and felt safer in the land than he did in Ukraine.
Dimitri Mitrik
Less than two weeks later – on April 7 – another three victims were killed in a terror attack at Ilka Bar in the popular Dizengoff area of Tel Aviv. A Palestinian gunman began firing at the crowded venue. CCTV footage shows terrified patrons tipping over benches and tables in a desperate rush to escape.
Barak Lufan, age 35, died of his wounds after the assailant opened fire in the deadly shooting spree. Lufan, a father of three, was a coach on Israel's Paralympic team and head coach of the Israeli national kayak team. He is also the grandson of the founders of northern Israel's Kibbutz Ginossar, located on the shores of the Sea of Galilee.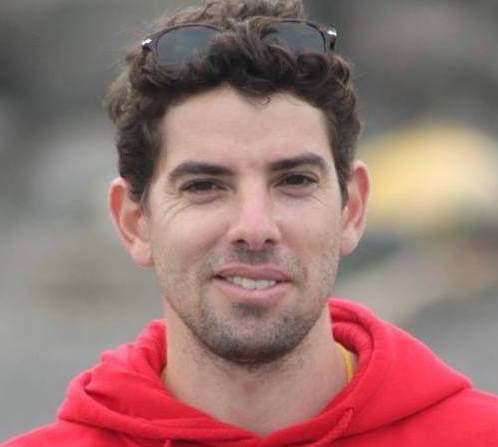 Barak Lufan
This Memorial Day, Tel Aviv will also mourn two childhood friends who were meeting at the Dizengoff bar on April 7 and became the second and third victims of the shooting attack.
Eytam Magini, age 27, became engaged to his girlfriend just one month prior to his murder. He had once served as crew chief in an Israeli Navy submarine unit and was studying neuroscience, psychology and computer science at Tel Aviv University. Magini was also an employee of Wix web development company. As a registered organ donor, Magini was able to help patients awaiting transplants, despite his own life being cut short.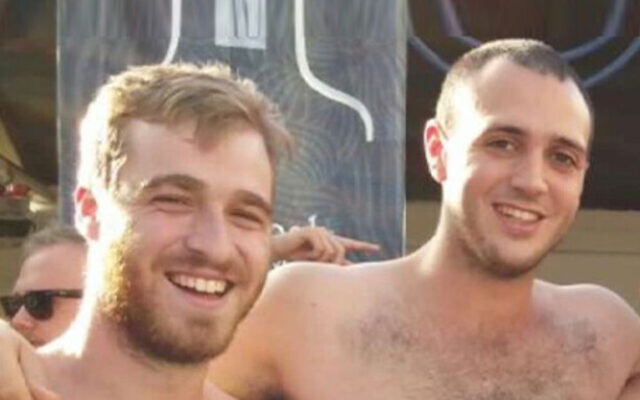 Eytam Magini and Tomer Morad
Tomer Morad, age 28, had just been hired at a new job and was about to begin soon, his friends told the Ynet news. He recently completed a degree in Mechanical Engineering at Tel Aviv University and had been dating his girlfriend Arielle for six years.
Magini and Morad are buried next to one another at the Pardes Chaim Cemetery in Kfar Saba.
Last weekend, Israel mourned the 15th victim of violent terror attacks since March.
Israeli security guard Vyacheslav Golev (23) was killed while shielding bullets heading toward his fiancée, Victoria Fligelman, also a security guard.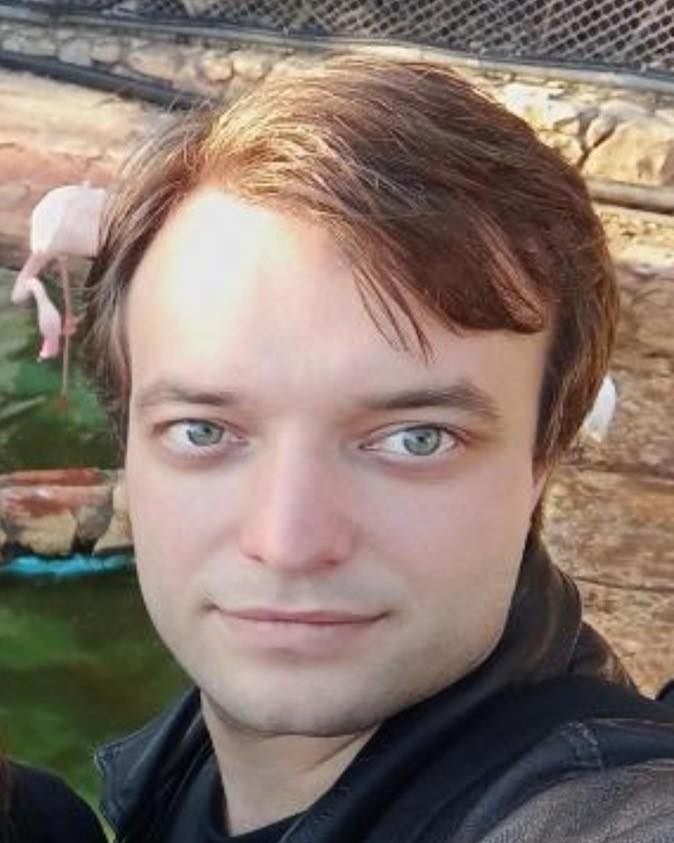 Vyacheslav Golev
Golev saved his fiancée from gunfire when the perpetrators opened fire with Carlo submachine guns at the security post entrance in Ariel, near the West Bank. Israeli forces captured the two Palestinians who carried out the deadly terror attack for which the al-Aqsa Martyrs' Brigades, an armed Fatah-affiliated group, claimed responsibility.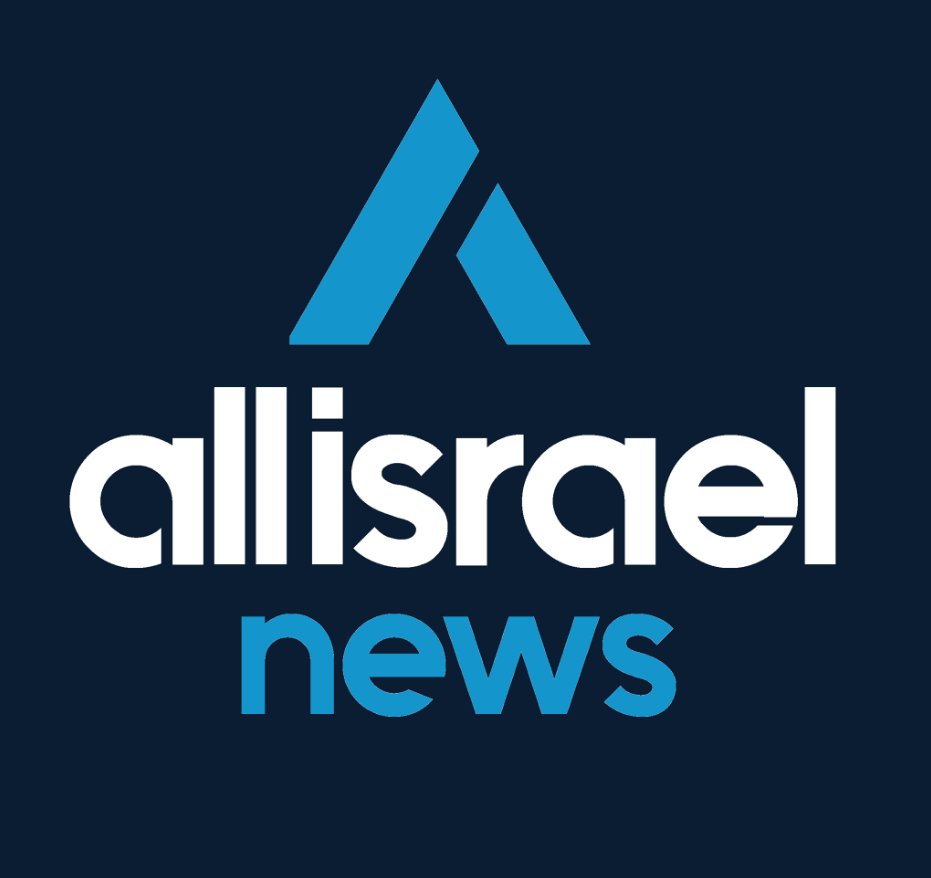 The All Israel News Staff is a team of journalists in Israel.
A message from All Israel News
Help us educate Christians on a daily basis about what is happening in Israel & the Middle East and why it matters.
For as little as $5, you can support ALL ISRAEL NEWS, a non-profit media organization that is supported by readers like you.
Donate to ALL ISRAEL NEWS
Current Top Stories
Comments