American and Israeli versions of conservatism are not quite copy-paste, but overlap 'on the front line against progressivism'
Tikvah Fund Israel leader tells ALL ISRAEL NEWS Israeli conservatives are learning from their American counterparts as they strengthen the movement in Israel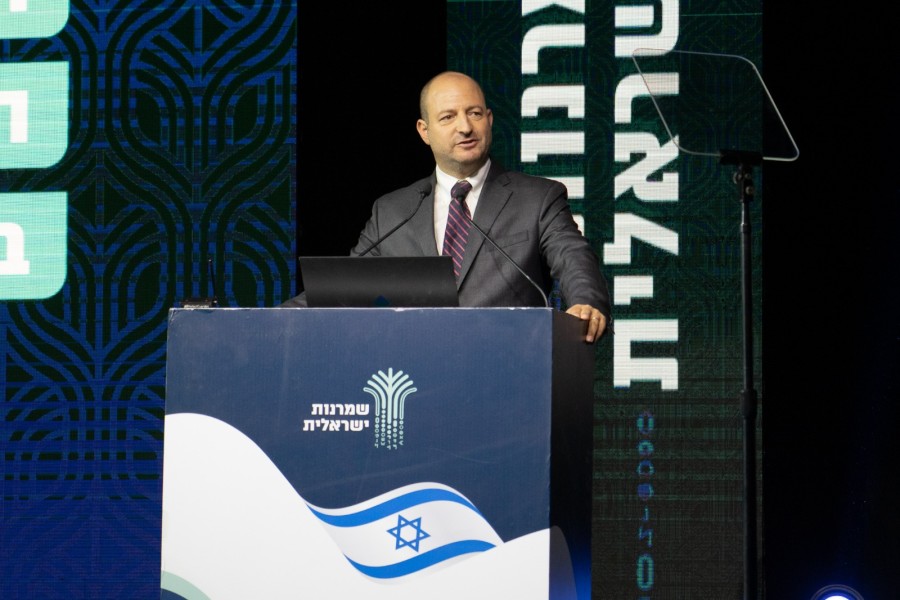 Amiad Cohen, CEO of Tikvah Fund Israel, at the Israeli Conservatism Conference, May 26, 2022. (Photo courtesy)
JERUSALEM—Conservative Israeli citizens, thinkers and media are looking to glean from and collaborate with the American right to create a united front against progressivism that is permeating societies around the world.
However, Americans and Israelis come from fundamentally different perspectives that have shaped their identity and values.
Amiad Cohen, CEO of Tikvah Fund Israel, told ALL ISRAEL NEWS that while America was founded on the concept of individual liberty, Israel is evolving from a socialist structure and undergoing an awakening to free market and conservative principles. 
"Being an Israeli conservative, you start from a socialist state trying to re-articulate the relationship between individual and state," Cohen said. "The Americans started with liberty, so it's a different battle. We are in an uphill battle, and you're just only trying to protect your values that you started with."
Strengthening the fledgling conservative movement in Israel is one of the primary purposes of the Israeli Conservatism Conference which convened on Thursday with discussions that ranged from Israeli security and culture, to energy cooperation in the Gulf and the presence of a Muslim population in the Jewish state.
The Conservatism Conference was organized jointly by the Tikvah Fund together with the Friedman Center for Peace Through Strength. The Tikvah Fund calls itself "an ideas institution committed to supporting the intellectual, religious and political leaders of the Jewish people."
While conservatism and "right-wing" politics in Israel has many similarities to American conservatism, it plays out differently in many aspects of society and cannot be directly compared to the U.S. political construct. 
"The challenges we address are different. We don't have debates regarding abortions because the Jewish religion is the basis of Israeli conservatism and not Christianity. It's different. We have a very strong religious community and counter the American who has some, but not as it used to have. So the strength of the religious here is different. The origins of the community are different."
But the future, Cohen stressed, is similar.
"We are together on the front line against progressivism," he said.
This is one of the reasons that Victor David Hanson – one of the leading conservative thinkers in America – and former U.S. Ambassador to Israel David Friedman were key speakers at the event.
"(Progressivism) has been eating America for a long time and it's starting to eat here in Israel too. It's a real challenge," he said. "The fact that we have Internet and new media people in Israel identify more with (conservative media personality) Ben Shapiro in the States than with Tamar Zandberg, a progressive Knesset member in Israel. So it's an international balance that we need to work together."
Differences are also seen in the demographics. 
"The younger you get in America, the more liberal you are. The younger you get in Israel, the more conservative you are because people in Israel are mugged by reality on a daily basis," Cohen explained. "You have threats. You have enemies. You don't have a lot of room to make mistakes – not only in national security, but in economics, too. If we make a small mistake, we're screwed." 
Cohen said he looks to glean from the success of his American counterparts.
"I'm looking at progressive Americans and I see less connection. I look at the success of the conservative Americans, I want to learn the best out of them and take whatever I can to translate … and to establish an Israeli version of these conservative ideas and the relationship between individual and state," Cohen said.
"We don't have a globalist agenda. And conservatives trying to protect themselves make sense," he said.
Amir Weitmann, a Likud member who attended the conference, told ALL ISRAEL NEWS that democracy, sovereignty of the people and freedom, are crucial components to Israeli conservatism.
"We support freedom, first of all and above all," he said. "We support free markets in economics. We support the right of the people to control their future, which means that we are opposed to having the judicial system controlling everything and making decisions instead of the representatives of the people." 
Conservatism in Israel also dovetails with Judaism, Weitmann noted.
"Jewish values with the Jewish religion – which is the Jewish culture – this is what binds us together as a country that we have a common identity," he said.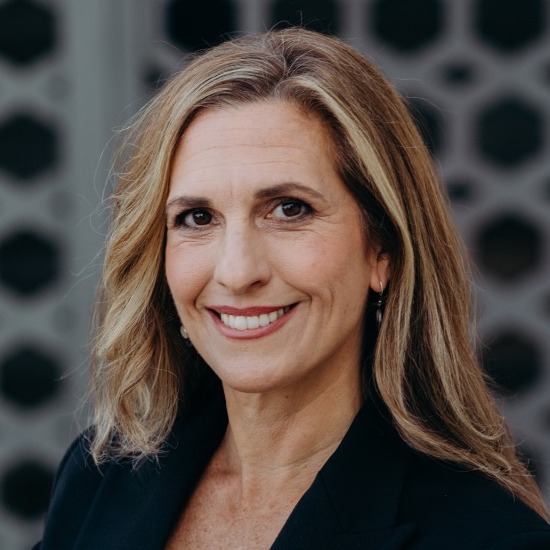 Nicole Jansezian is the news editor for both ALL ISRAEL NEWS and ALL ARAB NEWS and senior correspondent for ALL ISRAEL NEWS
A message from All Israel News
Help us educate Christians on a daily basis about what is happening in Israel & the Middle East and why it matters.
For as little as $5, you can support ALL ISRAEL NEWS, a non-profit media organization that is supported by readers like you.
Donate to ALL ISRAEL NEWS
Current Top Stories
Comments