Israel needs to 'respect itself,' make its own decisions on borders, other policies regardless of US administration, former ambassador says
David Friedman says modern Israel, now 74, has outlasted even biblical kingdoms of Solomon and David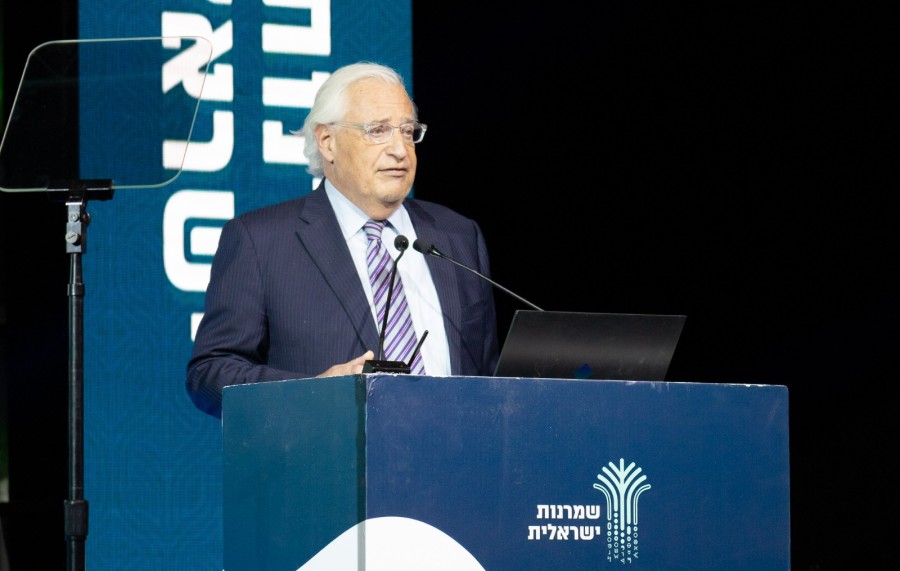 Former U.S. Ambassador to Israel David Friedman speaking at the Israeli Conservatism Conference, May 26, 2022 (Photo: Tikvah Fund)
JERUSALEM—Former U.S. Ambassador to Israel David Friedman said Israel must "respect itself" and "advocate on its own behalf" in defining its own borders if it wants the rest of the world – especially America – to also respect it.
Speaking to ALL ISRAEL NEWS on the sidelines of Tikvah Fund's Conservatism conference on Thursday, Friedman said that "Israel needs to make decisions and execute on those plans" and then "America will be there, but I think that is secondary to whether Israel will be there."
The conference – which the Friedman Center for Peace Through Strength helped sponsor through his new Liberty Strategic fund – centered on the need to strengthen conservatism in Israel and how conservatism in both countries is similar and different. 
During the conference's keynote address Friedman insisted that the Israeli government must make its policies independent of the U.S. government – including its borders.
Though many governments and movements offer varying opinions of the borders whether they are the Kingdom of Jordan, the armistice line of 1949 or the settlements, "Israel must decide this issue," Friedman insisted.
"I would say your sacred obligation to chart the right course for the Jewish state. That's what a grown up nation does. Not everyone will agree with you, but everyone will respect you."
Friedman said the Trump administration's approach was one of love and respect for Israel.
"And now I believe it's time for Israel to respect itself," he said.
"A grown up nation decides for itself, by itself, what is best for its citizens. As critical as it is for Israel to maintain good relations with its allies, especially my country, the United States. First, Israel must determine through its democratic channels what is the right course, and only then to make its case to the rest of the world.
"I am convinced that the world will respect Israel when Israel respects itself," he said.
The former ambassador expressed concern over the current American administration's behavior toward the Jewish state. He told ALL ISRAEL NEWS that while the Trump administration "assumed that the democratically elected government of Israel knew better about its constituency and their security risks, and we would honor that independence," the Biden administration has "taken us back to the days of [Barack] Obama."
According to Friedman, U.S. President Joe Biden sees Israel as a problem that he has to manage rather than a resource.
"We said that given what Israel brings to the table - technologically, militarily, democracy - it is not a problem but an asset," Friedman told ALL ISRAEL NEWS. 
U.S. President Donald Trump and his administration worked hand in hand with the center-right government led by former Prime Minister Benjamin Netanyahu at the time. 
"In contrast to our predecessors, both Democrat and Republican, we saw Israel as a solution in the Middle East to be embraced and nurtured rather than a problem to be managed," Friedman explained during his address. "And we relied on Israel to know and decide what is best for its citizens. We saw all the condescending paternalism that marked the achievements of past administrations. That's truly unbecoming for a first world nation and ally." 
While Friedman fell short of condemning the current Israeli administration, he said that he understood the complexities of the Israeli parliamentary democracy and building "a Cabinet comprised of his political opponents."
"But that cannot reduce every Israeli government to its lowest common denominator. When that happens, the long-term interests of the Israeli public are neglected," he said. 
Friedman said what he ultimately took away from his four years at the top level of American government was the importance of empowering the Israeli people.
"The most important thing is Israeli democracy," Friedman told ALL ISRAEL NEWS. "Israel will be well-served by developing their own consensus and working on that consensus to grow and be a stronger country."
During his address he also urged Israel and her new Abraham Accords partners to "dust off" the Palestinian peace plan floated by Trump in early January 2020 – a plan endorsed by the Israeli defense establishment. 
"It showed how Israel could obtain sovereignty over its biblical homeland and still live in peace with the Palestinians," he said. "Nothing's been said about that plan since we lost the election. It's a shame."
"It may not be perfect, may not be right for Israel, but it's a lot more right than anything anybody else ever came up with and we talked to a lot of smart people," he said. "It's worth looking at. It doesn't belong in the dustbin, and I'm convinced it will not end in the dustbin of history even if that's where our current government would like to put it."
In closing, Friedman noted that the modern State of Israel, now at 74 years, has outlasted even the biblical kingdoms of Solomon and David.
"This entitles you to a very short celebration," he said. "And then go out and propel Israel to a position of global leadership where it can truly serve as a light to the nations, as the world looks at you."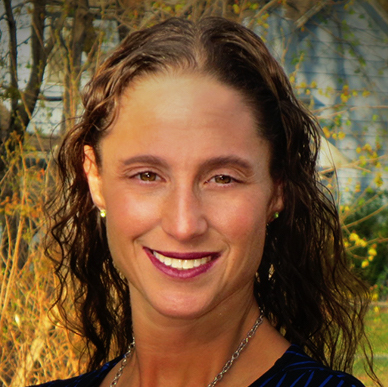 Maayan Hoffman is a veteran American-Israeli journalist and strategic communications consultant. She is Deputy CEO - Strategy & Innovation for the Jerusalem Post, where she also served as news editor, head of strategy and senior health analyst.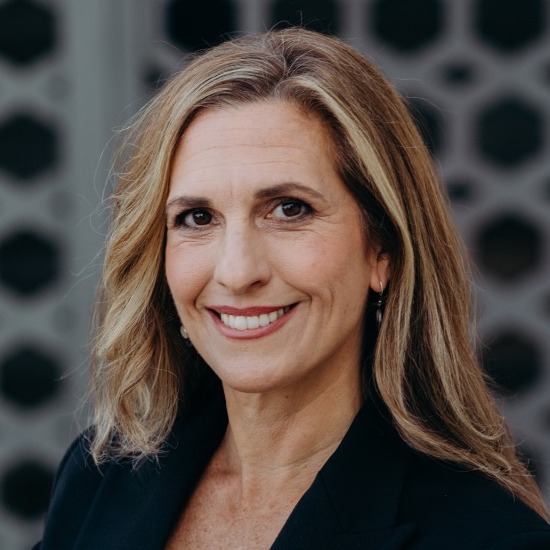 Nicole Jansezian is the news editor for both ALL ISRAEL NEWS and ALL ARAB NEWS and senior correspondent for ALL ISRAEL NEWS
A message from All Israel News
Help us educate Christians on a daily basis about what is happening in Israel & the Middle East and why it matters.
For as little as $5, you can support ALL ISRAEL NEWS, a non-profit media organization that is supported by readers like you.
Donate to ALL ISRAEL NEWS
Current Top Stories
Comments