AOC says Shireen Abu Akleh was 'shot by an Israeli sniper,' urges the FBI and DOJ to probe
The family of Al Jazeera journalist killed in Jenin met with U.S. lawmakers and White House officials in a bid to seek accountability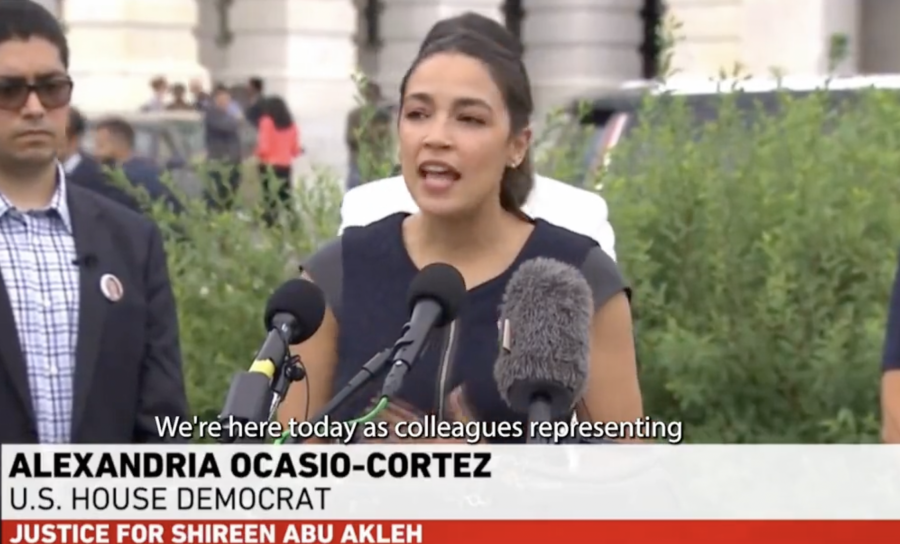 The family of slain Al Jazeera journalist Shireen Abu Akleh arrived in Washington this week to meet with U.S. lawmakers and officials in an attempt to pressure the United States to open an independent investigation into her death. 
On Thursday, relatives of the Palestinian-American correspondent held a news conference outside the U.S. capital along with several lawmakers. Among them was Democratic Congresswoman Alexandria Ocasio-Cortez, who called on the U.S. to launch "its own credible, independent investigation," led by the FBI and the Department of Justice, "including the Human Rights and Special Prosecutions section, which are tasked with investigating war crimes against U.S. citizens."
According to Ocasio-Cortez, more than 80 members of Congress have called on the State Department to open such an investigation. 
The Abu Akleh family deserves accountability. CNN, NYT, etc found Shireen was shot by an Israeli sniper while wearing a press vest. Yet, the U.S. has done nothing. We didn't even conduct a thorough investigation in this murder of an American reporter. President Biden must act. pic.twitter.com/A4rhu3D1lt

— Rep. Alexandria Ocasio-Cortez (@RepAOC) July 28, 2022
In her speech, she stressed that Abu Akleh "was shot by an Israeli sniper while wearing a clearly marked press vest," alluding that the journalist was targeted by Israeli forces. The New York congresswoman deemed these were "undisputed facts" that were verified by human rights groups and news organizations such as The Washington Post, CNN and The New York Times.

AOC also criticized U.S. President Joe Biden for not meeting with Abu Akleh's family during his recent trip to the region. She said, "Shireen and her family deserve to be treated the same way any other Americans would be in this situation."
Today I met with the family of slain Palestinian-American journalist Shireen Abu Akleh, whose fearless journalism earned her the respect of audiences around the world. I expressed my deepest condolences and commitment to pursue accountability for her tragic killing. pic.twitter.com/zJL4zR6l2E

— Secretary Antony Blinken (@SecBlinken) July 27, 2022
The family of Abu Akleh – Christian Palestinians – came from Jerusalem to meet with American officials.
"We want to know who pulled the trigger, and why," Abu Akleh's nephew Victor told reporters. "And we want there to be accountability for the system that gave the green light, so that other families don't suffer the way that we have. The reality, of course, is that in Palestine, our family's grief is not unique. Shireen wasn't even the first U.S. citizen killed by Israel this year."
Victor was likely referring to 80-year-old Omar Abdulmajeed Asaad, a Palestinian-American who died of a heart attack after he was arrested by Israeli forces near Ramallah in January.
Tony Abu Akleh, the journalist's brother, called for "meaningful action" from the U.S. government and lashed out at Biden for failing to meet the family during his trip to Israel and the West Bank earlier this month.
"President Biden was 10 minutes away. He never came to see us, so we had to come here to Washington," he said.
Abu Akleh's Jerusalem funeral in May was marred by extreme crowd-control measures by Israeli police and the chants of thousands of mourners calling to avenge her death. She was eulogized at a Greek-Catholic church near Jaffa Gate in the Old City
On Tuesday, Abu Akleh's family met with Secretary of State Antony Blinken, who expressed his "deepest condolences and commitment to pursue accountability for her tragic killing."
Earlier this month, the U.S. released a statement saying that Abu Akleh was likely shot by Israeli fire but that there was no evidence indicating she was targeted intentionally. The forensic analysis also concluded that the bullet was too damaged to reach a conclusive finding. 
"After an extremely detailed forensic analysis, independent, third-party examiners, as part of a process overseen by the U.S. Security Coordinator (USSC), could not reach a definitive conclusion regarding the origin of the bullet that killed Palestinian-American journalist Shireen Abu Akleh," State Department Spokesperson Ned Price said.
Similarly, an internal investigation by the Israeli military had found there was insufficient information to determine the source of the fire and that there was no intention to harm the journalist.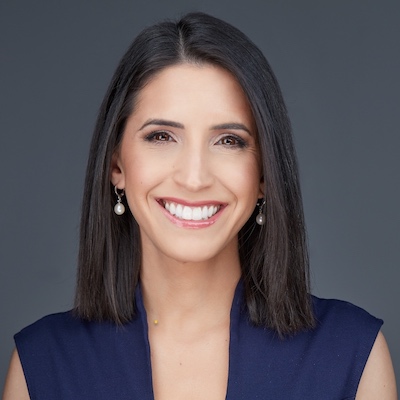 Tal Heinrich is a senior correspondent for both ALL ISRAEL NEWS and ALL ARAB NEWS. She is currently based in New York City. Tal also provides reports and analysis for Israeli Hebrew media Channel 14 News.
A message from All Israel News
Help us educate Christians on a daily basis about what is happening in Israel & the Middle East and why it matters.
For as little as $5, you can support ALL ISRAEL NEWS, a non-profit media organization that is supported by readers like you.
Donate to ALL ISRAEL NEWS
Current Top Stories
Comments