Tourism to Israel? ALL ISRAEL NEWS is told groups are not returning on May 23 as previously announced
Tour operator: We are wondering when the good Christians who support Israel can come back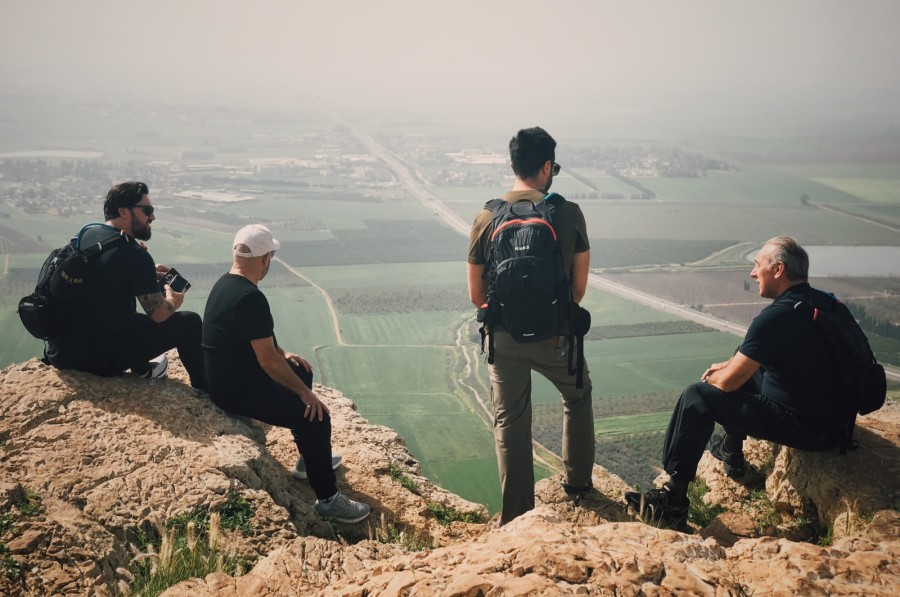 Traveling in the Holy Land (Photo: Courtesy of Keshet Journeys)
With the highly anticipated return of tourists to the Holy Land scheduled to begin in less than three weeks, ALL ISRAEL NEWS decided to find out who would be among the first Christian groups welcomed back into the land.
What we discovered is not encouraging.
Two Israeli tour companies that cater to Christians told us no groups will be coming through the border on May 23 – the date announced last month by Israel's tourism minister as the grand reopening for the devastated sector, which has been closed since March 2020.
"Nothing is going to happen on May 23. It will be in June and we still don't have the information of what the plan will be," said Uri Avrouskine, general manager of Sar-El Tours. "It's not like the gates are going to open to the vast majority in June either."
Marnix Van Ede, director of partnerships at Keshet Journeys, expressed the same uncertainty.
"It is still rather unclear what is happening from May 23. There have been initial announcements, but even for the Tour Operators Association, there is still not a final explanation of regulations as to how this will happen," he said.
In April, Tourism Minister Orit Farkash-Hacohen held a detailed press conference to unveil her ministry's plan for reopening the country, which was approved by the Ministry of Health. She said tourists would be required to provide proof of COVID-19 vaccination from specific pharmaceutical companies, a negative PCR test and, finally, a serological test – to detect antibodies – taken upon arrival at the airport, followed by a short quarantine until results come back from the blood test.
Despite all of these precautions, the Ministry of Health is balking at plans to reopen and is instead raising an alarm over variants of the coronavirus that have emerged and against which the vaccines may not be effective. Israel has recently gotten its own COVID crisis under control and has less than 100 patients hospitalized in serious condition with the virus. This is due in large part to the rapid pace of vaccination and some 90% of all eligible adults either vaccinated or recovered from COVID.
Sar-El, one of the largest tour operators in the country for incoming Christian groups, is supposed to welcome its first group – a group of 80, fully vaccinated tourists, from a California church – in June, Avrouskine said.
"We have dozens of groups for June and July and hundreds in September, but we need clear rules so we can give them the green light," he said.
Mandatory vaccination policy could stall tourism
In addition, both Avrouskine and Van Ede point out another major problem: Not all Christians have, or will, take the COVID injection.
"Not everybody is vaccinated or wants to be vaccinated," Van Ede said. Keshet Journeys – a tour operator specializing in tailor-made tours with worship and media events in Israel – caters to Christians. "We sincerely hope it will be just a negative PCR test required, otherwise it will take even longer (to get back to normal)."
Avrouskine believes this is going to present a large problem for business and for the wider tourism industry. A "high percentage" of Sar-El's clientele – possibly even up to half – will not get vaccinated simply to take a trip to Israel, he said. This doesn't even include tourists from countries where the vaccine is less available.
The trickle down effect of an overall reduction in tourists could spell disaster for the economy.
Not all is fair in love and "tour"
While traditional tour companies are still in limbo, educational heritage trips sponsored by Birthright and seminary groups are already booked and will begin arriving this month.
"We are trying to understand how come we have all those rules and restrictions, yet there are more Birthright groups who are coming in May," Avrouskine said. "How come there is a different outline for them and yeshiva groups?
"And yet, we are wondering when the good Christians who support Israel can come back," Avrouskine emphasized. "We need to get these decisions made in order to convey to our clients, in order to assess what is really going to happen, who is going to come, how many, when and what that will cost."
On top of these challenges, another aspect hampering the return of tourism is the lack of a stable government, which is still in transition since the March 23 election. What's more, a new prime minister and Cabinet may take an even more conservative approach to pandemic regulations.
Biding time, looking ahead
But the industry is getting antsy.
"We just want to start working. Give us the instructions, give us the rules and let us work," Avrouskine said. "We will respect anything, just let us work."
"Give the economy a chance by being more lenient as to who to let in, and accepting negative PCR tests, and then people can really come," Van Ede said.
In the meantime, Van Ede said his company is simply "getting ready for when things get back to normal."
During this time, Keshet has hosted webinars (such as this one with ALL ISRAEL NEWS tonight!) and offers an online tour-leader course for pastors and other leaders who bring groups to Israel.
ALL ISRAEL NEWS reached out to the Tourism Ministry for comment and will publish its response when we hear back.
Just today, however, the municipality of Tel Aviv-Yafo announced a new campaign declaring it is ready to welcome back visitors once again from May 23, including a hip video and a message from the mayor.
"Beyond offering an outstanding urban, cultural and culinary experience, as a vaccinated city we understand the extent of our responsibility at this time," Mayor Ron Huldai said. "Your safety and health is a top priority for the city's entire tourism industry. Alongside international-standard service and hospitality, we will do everything to ensure that you have fun and return home safely."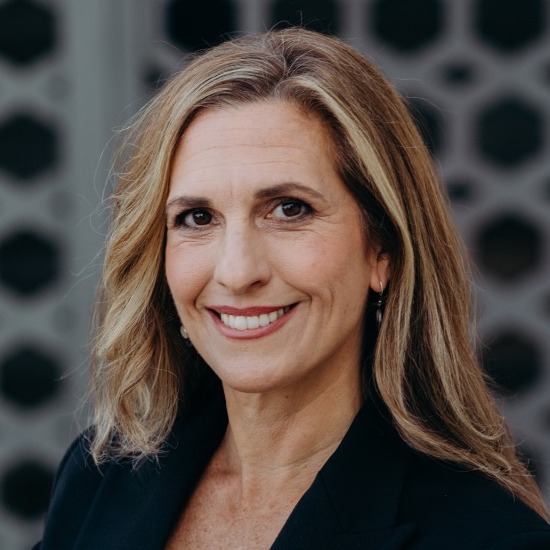 Nicole Jansezian was the news editor and senior correspondent for ALL ISRAEL NEWS.
A message from All Israel News
Help us educate Christians on a daily basis about what is happening in Israel & the Middle East and why it matters.
For as little as $5, you can support ALL ISRAEL NEWS, a non-profit media organization that is supported by readers like you.
Donate to ALL ISRAEL NEWS
Current Top Stories
Comments