A peace deal with Saudi Arabia could become part of Netanyahu's legacy, but at what cost?
Israel and Saudi Arabia reportedly intensify efforts to normalize ties
Saudi Crown Prince Mohammad Bin Salman, Israeli Prime Minister Benjamin Netanyahu (Photo: Shutterstock, Amos Ben Gershom/GPO)
Communication between Israel and Saudi Arabia about a potential normalization agreement have intensified in recent days, thanks to the United States and Bahrain helping to mediate talks, according to an Israeli media outlet on Tuesday. Such a peace deal would reportedly entail Israel making concessions to the Palestinian Authority, as required by both Saudi Arabia and the U.S., according to Israel's Channel News 12.
The Saudis expect to see Israel jumpstarting negotiations with the PA toward the end-goal of a complete separation between the two sides – a 'two-state' solution. In addition, they have their own list of demands from Washington.
Normalizing ties with Israel, will cost the Biden administration the resumption of weapons' sales to the Saudi Kingdom. In addition, the Saudis are demanding the U.S. help them establish nuclear power and form a bilateral defense treaty, similar to NATO.
For such a deal to materialize, the U.S. would first require the Israeli government to give up on its reform agenda to overhaul the country's justice system, according to the News 12 report.
While talks appear to be in their initial stages, Israeli Foreign Minister Eli Cohen told Al-Monitor earlier this week that he believes some kind of breakthrough between Israel and Saudi Arabia could well take place by the end of the year. 
Both Cohen and Prime Minister Benjamin Netanyahu have held several phone conversations with Saudi Crown Prince Mohammed Bin Salman (MBS) in recent days, according to the Times of Israel and the Jerusalem Post. Bahraini Foreign Minister Abdullatif bin Rashid Al Zayani has facilitated the calls.
The reports indicated that Netanyahu and MBS spoke before and after the Arab League conference last Friday. During the meeting, MBS stressed his kingdom's commitment to the establishment of an Arab state – "Palestine" – with East Jerusalem as its capital.
"We will not delay in providing assistance to the Palestinian people in recovering their lands, restoring their legitimate rights and establishing an independent state on the 1967 borders with East Jerusalem as its capital," the Saudi Crown Prince stated.
A second topic that reportedly came up during the talks is the official launch of direct flights between Israel and Jeddah next month for the annual Muslim pilgrimage, known as the Hajj.
Channel 12 News reported that Riyadh is demanding far-reaching measures from Israel before it agrees to enable these flights. Among them, giving the PA some degree of security powers at the Temple Mount and the Church of the Holy Sepulchre in Jerusalem, as well as transferring certain security authorities from the Israel Defense Forces to the Palestinians in the West Bank.
The Biden administration is reportedly pressuring Israel to agree to these demands, but they are unlikely to receive the green light from Israel's right-wing government.  
Can a peace deal with Saudi Arabia become part of Netanyahu's legacy?
When Netanyahu was re-elected in November, he vowed to take action on three fronts: stopping Iran from acquiring nuclear weapons; expanding the circle of peace; and lowering the cost of living.
However, so far, his government has been receiving a lot of local and international backlash for pushing its flagship reform agenda to change the judicial system in Israel. This effort has been put on the back burner for some time, as negotiations to reach a broad compromise are still taking place at Israeli President Isaac Herzog's residence.
Nevertheless, Netanyahu has come under fire again. This time, for a controversial state budget that allocates major funds to a sector of the population that is underrepresented in the work force – the Haredi (ultra-Orthodox) community – and whose representatives currently serve in his current government.
These two unrelated bills have dominated headlines in Israel for a while and for more than 20 weeks now, droves of Israeli citizens have taken to the streets to protest them.
This is likely not the signature mark that Netanyahu would want to leave at the end of what could be his last term as prime minister. Surely, he would rather have his legacy encompass the achievements he promised to deliver at the beginning of his current tenure.
As it appears, Netanyahu might soon have the opportunity to make significant progress both with Iran and regarding peace with Saudi Arabia. A deal with the Saudis, would also grant Israel greater leeway with the U.S. to take a military action against Iran. This comes as concerning reports emerged this week, indicating that the Islamic Republic is building a new nuclear facility so deep underground, it could be impenetrable to missiles.
Yet before advancing towards such strategic decisions, Netanyahu must face the most pressing question: At what cost?
If peace with Saudi Arabia would cost Israel an almost complete capitulation to the principles of the so-called 'two-state solution,' without security guarantees and with the need to uproot Israeli Jewish communities from their homes – Netanyahu's legacy would forever be tainted in the eyes of his greatest supporters. His critics, in any case, would not cherish his legacy, whatever it may be.
Just ask Ariel Sharon, the late right-wing Israeli prime minister responsible for the Gaza Disengagement Act in 2005. Prior to that decision, Sharon had carried the image of an uncompromising, brave leader in both the political arena and on the battlefield. Today, that is not what Sharon is most remembered for. Netanyahu would try to avoid a similar fate.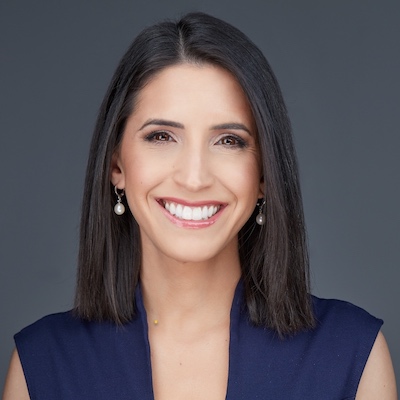 Tal Heinrich is a senior correspondent for both ALL ISRAEL NEWS and ALL ARAB NEWS. She is currently based in New York City. Tal also provides reports and analysis for Israeli Hebrew media Channel 14 News.
Popular Articles
A message from All Israel News
Help us educate Christians on a daily basis about what is happening in Israel & the Middle East and why it matters.
For as little as $5, you can support ALL ISRAEL NEWS, a non-profit media organization that is supported by readers like you.
Donate to ALL ISRAEL NEWS
Latest Stories
Comments