500 Democrat staffers send letter to Biden blaming Israel for Gaza war and 'power imbalance'
"We cannot unsee the horrific violence that unfolded in recent weeks in Israel/Palestine ... we implore you to ...hold Israel accountable for its actions," petitions says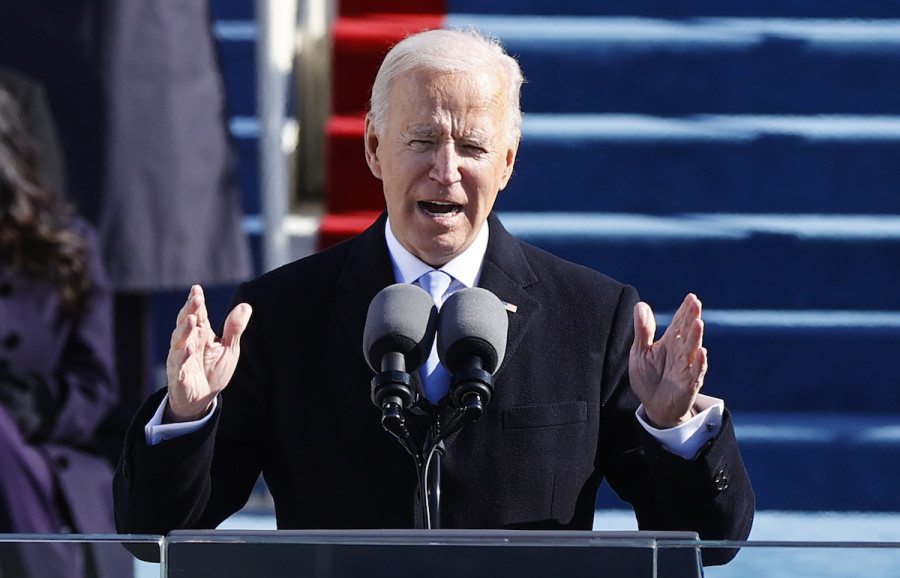 U.S. President Joe Biden delivering his speech in Washington, U.S., Jan. 20, 2021. (Photo: REUTERS/Jim Bourg)
While U.S. President Joe Biden appears committed to Israel's well-being, the recent Gaza conflict has revealed a growing hostility towards the Jewish state among the more left-leaning elements of the Democrat party.
In a collectively signed letter, more than 500 Democrat, mostly low-level, staffers who worked on Biden's election campaign, urged the president to be tougher on Israel and hold America's closest ally in the Middle East accountable for its actions in the recent 11-day conflict with the Islamic terror organization Hamas.
The petition praised Biden for bringing about a ceasefire between Hamas and Israel. However, it also squarely blamed the Jewish state for the conflict.
"We commend your efforts to broker a ceasefire. Yet, we also cannot unsee the horrific violence that unfolded in recent weeks in Israel/Palestine, and we implore you to continue using the power of your office to hold Israel accountable for its actions and lay the groundwork for justice and lasting peace," stated the petition.
The letter also addressed what it called a "power imbalance" between Israel and Palestinian Arabs and blasted Israel's "occupation" and the Gaza blockade.
"While Israelis had to spend nights hiding in bomb shelters, Palestinians in the Gaza Strip had nowhere to hide. It is critical to acknowledge this power imbalance – that Israel's highly-advanced military occupies the West Bank and East Jerusalem and blockades the Gaza Strip, creating an uninhabitable open-air prison," said the letter.
While it is true that Israel is stronger economically and militarily, the letter ignores that the ruler of the Gaza Strip, the terrorist organization Hamas, invests the majority of its funds in terrorism and developing its military capabilities rather than in the wellbeing of civilian Gazans.
The reason Israelis build bomb shelters is because Hamas launches rockets at random to target Israel's civilian population. Gazans do not have bomb shelters because Hamas has not invested in building them. Israel usually warns of pinpointed airstrikes in advance in order for people to evacuate the targeted building. While Hamas targets Israeli civilians they also use Gaza civilians as human shields, launching rockets from residential areas and schools, which is considered a double war crime under international law.
The letter also ignores the fact that Israel prioritizes getting humanitarian aid into the Gaza Strip despite attacks from Hamas. The blockade was put in place after Hamas attacked Israel and is meant to make it more difficult for Hamas to rearm itself.
Finally, the letter ignores that the Palestinian Authority rules the vast majority of the Arab West Bank population and no part of Jerusalem has ever been an Arab capital.
Biden recently pledged his support for the Jewish state and promised to replenish the Iron Dome's air defense system following the war with Hamas.
Referring to his conversations with Israeli Prime Minister Benjamin Netanyahu, Biden confirmed that he is committed to Israel's security.
"I assured him of my full support to replenish Israel's Iron Dome system to ensure its defenses and security in the future," said Biden.
Israel used to enjoy solid bipartisan support among Democrats and Republicans. However, in recent years the Democratic Party has become increasingly divided on the issue of Israel and the Arab-Israeli conflict.
Growing hostility towards Israel is not limited to lower-level staff but also includes senior left-wing Democrat lawmakers such as Bernie Sanders, Rashida Tlaib, Ilhan Omar, Elizabeth Warren and Alexandria Ocasio-Cortez. Theirs and other left-wing voices reportedly put intense pressure on Biden to intervene while Israel was defending itself against 4,300 rockets deliberately fired from Gaza at Israeli civilians.
Despite the pressure from anti-Israel voices, Biden's support of the Jewish state extends beyond maintaining Israel's qualitative military edge. Biden, who supports a two-state solution, said on Friday that regional recognition of Israel as a Jewish nation-state is equally necessary for peace.
"Until the region says, unequivocally, they acknowledge the right of Israel to exist as an independent Jewish state, there will be no peace," stated Biden.
During his visit to Israel and the region on Tuesday, U.S. Secretary of State Antony Blinken stressed the Biden administration's support for Israel and its right to self-defense. Blinken also declared America's commitment to rebuilding Gaza without strengthening Hamas.
However, it remains unclear how funds can be channeled to Gaza without ending in the pockets of Gaza's rulers, Hamas.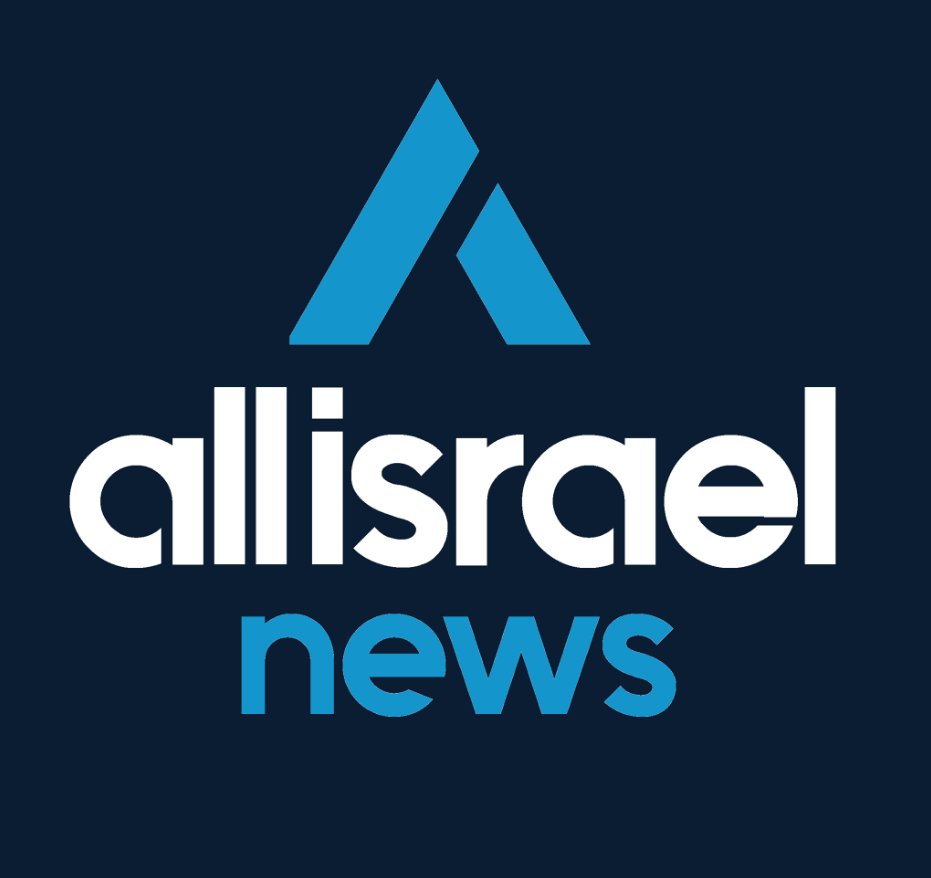 The All Israel News Staff is a team of journalists in Israel.
A message from All Israel News
Help us educate Christians on a daily basis about what is happening in Israel & the Middle East and why it matters.
For as little as $5, you can support ALL ISRAEL NEWS, a non-profit media organization that is supported by readers like you.
Donate to ALL ISRAEL NEWS
Current Top Stories
Comments