With 40 days to go, here are the 5 big things you need to know about Israel's upcoming elections
Netanyahu is well in the lead, but warning lights are flashing. Who are the major contenders against him? And who is reaching out to Israeli Christian voters?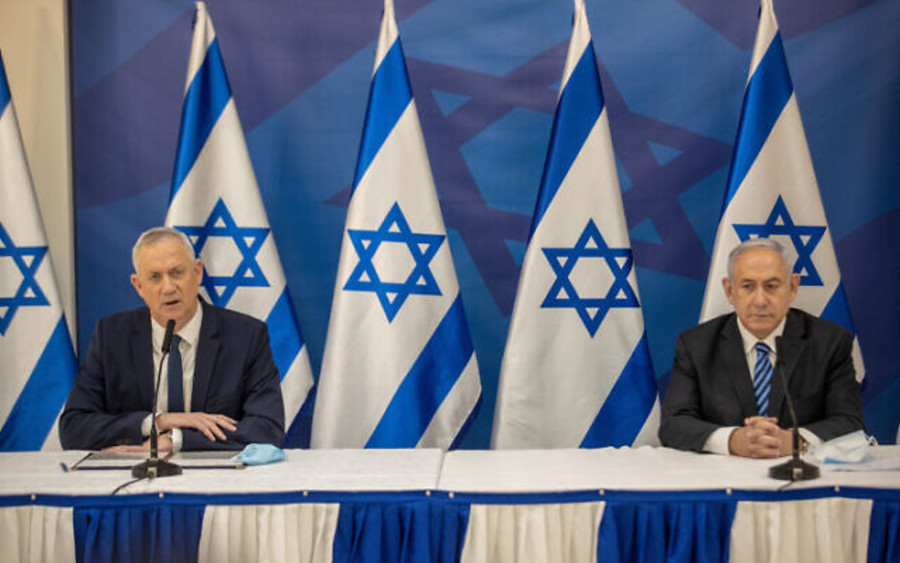 Alternate Prime Minister and Minister of Defense Benny Gantz (L) and Prime Minister Benjamin Netanyahu at a press conference in Tel Aviv on July 27, 2020. (Photo: Tal Shahar/POOL)
JERUSALEM – The clock is ticking. 
There are only 40 days to go before the next Israeli elections, and the campaigns here are intensifying their efforts to get out their messages and mobilizes their voters.
Here are the five big things you need to know.
1. NETANYAHU IS WELL IN LEAD, BUT WARNING LIGHTS ARE FLASHING – Benjamin "Bibi" Netanyahu is the most important brand in Israeli politics. Most people around the world have heard of him and aren't familiar with any other Israeli leaders. Evangelical leaders, especially in the U.S., have grown very fond of Bibi, and appreciate his principled stance against the Iranian regime and the forces of radical Islamism, and his historic peace-making deals in recent months. But it's important to know that there are warning lights flashing on the dashboard when it comes to Bibi's political future. He is, of course, the longest-serving prime minister in Israeli history. He has served for the last 10 consecutive years, plus his first term from 1996 to 1999. And he and his Likud Party are well ahead of any other party. The latest polls give them around 29 or 30 seats in the next Knesset (parliament). But that is down from their current 36 seats. What's more, a growing number of leaders of other political parties – both on the right and left – say they will never agree to form a government with Netanyahu again, significantly narrowing his coalition-building options. Consider just four examples. 
Gideon Sa'ar – After being the No. 2 most popular member of the Likud party, and key Netanyahu ally, this right-wing leader broke from both in December and founded his own party, New Hope. "I say this clearly," Sa'ar vows. "Whoever wants Netanyahu to continue to be prime minister should not vote for me. Whoever wants to replace the leadership in Israel — I ask for their vote. I am running for prime minister….Replacing Netanyahu is the order of the hour."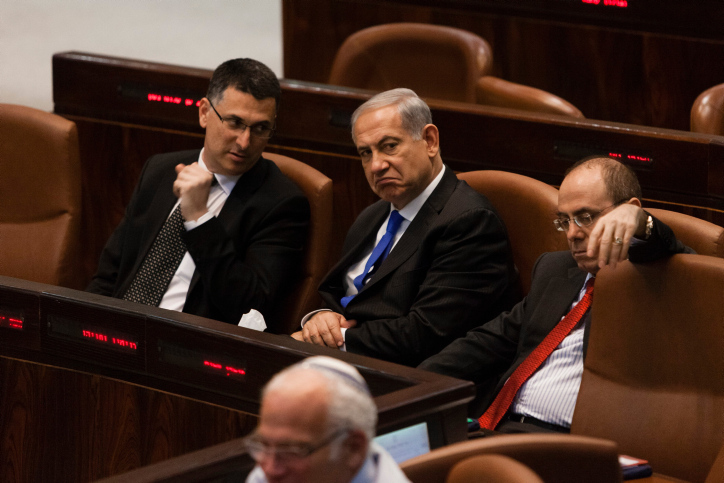 Gideon Sa'ar (L) with Prime Minister Benjamin Netanyahu at the Knesset on July 9, 2013. (Photo: Flash90)
Avigdor Liberman – This right-wing former chief of staff for Netanyahu, and former director-general of the Likud party, broke from both in the late-1990s and founded his own party, Yisrael Beitenu (Israel Our Home). He served in various Cabinet positions with Bibi in the past, but he says he has had enough. He resigned as defense minister in 2018, blasting Bibi's leadership. "The Netanyahu era is over," Liberman insists, but the PM doesn't yet see it. "He's in denial." Currently, Liberman and his party on track for winning 7 or 8 seats.

Yair Lapid – The founder of the center-left Yesh Atid (There is Hope) party, Lapid joined the Netanyahu government in 2013, serving as finance minister. But he became so angry with Bibi that he left the government in 2014. Now the opposition leader, Lapid says, "For anyone who didn't understand – we will do everything to bring down Netanyahu's government and of course we won't support him."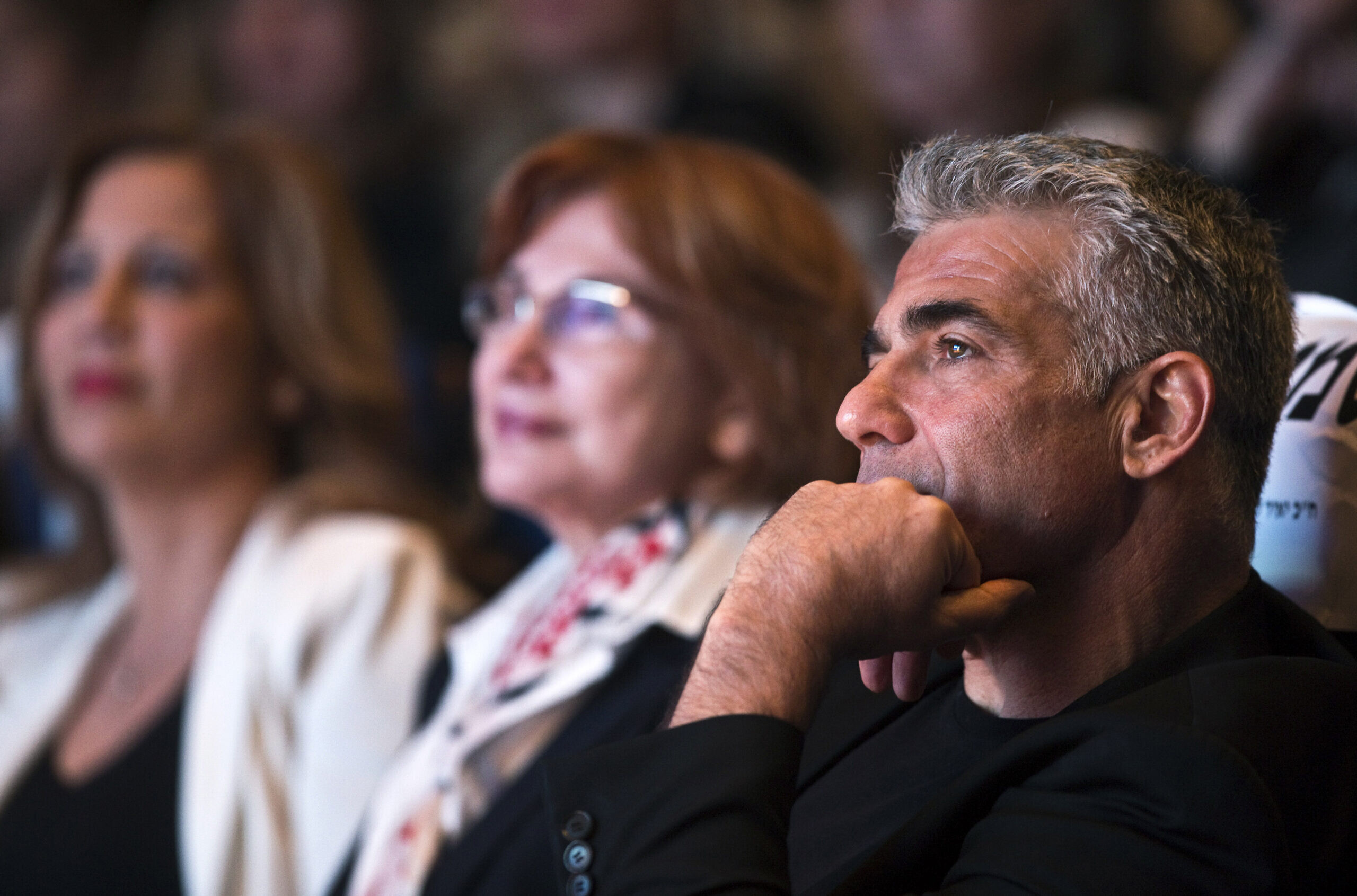 Yair Lapid
Benny Gantz – A former IDF chief of staff, Gantz is the founder of the center-left Blue & White party. After running against Bibi in three elections, Gantz finally agreed in 2020 to form a "unity" government with him and is currently serving as defense minister. Now, however, Gantz says Bibi has broken all of the agreements the two made. He has apologized to his voters and said he will never serve with Netanyahu again. "I am willing to sacrifice much for Bibi to go," Gantz says. "If we get rid of our egos, we'll get rid of Bibi." With much of the center-left furious with him, Gantz and his team are barely on track to win 4 or 5 seats (though there is a growing possibility they don't make it into the Knesset at all).
Don't count Bibi out by any means. He is a shrewd political cat. And in 2021, he may very well win a Nobel Peace Prize. But it's important to be aware of what he's up against. 
2. GIDEON SA'AR IS EMERGING AS BIBI'S MOST SERIOUS CHALLENGER – Running for the first time as a new party, New Hope has surged into contention as one of the largest parties in Israel. A Ma'ariv poll the other day put Sa'ar and his team on track to win 16 seats. Some Israeli political insiders, however, tell me they expect New Hope to end up with between 18 and 20 seats, as some undecideds break to Sa'ar. We'll see. But the poll also asked voters to rank who they thought would be a better prime minister, Netanyahu or other contenders. Significantly, while still behind Netanyahu (47% to 42%), Sa'ar fared better against Bibi than Lapid, who trails Bibi 56% to 36%. That's interesting because while most people outside of Israel have never heard of Sa'ar, he is emerging as a plausible alternative, especially because he is coming at Bibi from the center-right, and the vast majority of Israeli voters see themselves on the center-right of the spectrum. Most importantly, if Netanyahu stumbles and cannot put together a coalition, the math currently favors Sa'ar over any of his rivals. He has good relations with Liberman, Lapid, Gantz and other party leaders, and it's hard to imagine anyone wanting to force the country into a 5th round of elections. Those trying to learn more about Sa'ar, what he believes and how he communicates, may want to watch a one-hour Zoom interview he did Wednesday night with the executive director of the Washington Institute for Near East Policy. 
3. YAIR LAPID IS CONSOLIDATING THE CENTER-LEFT – The Ma'ariv poll found Yesh Atid on track to win 16 seats, same as Sa'ar's party. Other polls, however, have found the party willing 17 or 18 seats. The key dynamic to watch is that other center-left parties are sinking in the polls. Ron Huldai, the mayor of Tel Aviv, announced a new center-left party with great fanfare just a few weeks ago. Now, their polls are so low Huldai and his team have pulled out of the race. With Gantz in trouble, it is conceivable that Blue & White will drop out of the race and back Lapid. That could end up putting Yesh Atid at 20 to 22 seats, or more. They could come in ahead of New Hope. The challenge for Lapid is that there aren't enough center-left parties to actually to put together a 61-seat governing coalition. Center-right parties would be willing to include Lapid in their coalition in order to oust Netanyahu, but they aren't likely to watch Lapid to actually be prime minister. Still, he is worth keeping a close eye on given his ability to consolidate his side of the political spectrum. Those trying to learn more about Lapid may want to watch the town hall meeting on Facebook to reach out to "Anglo" or English-speaking Israelis and draw them into his camp. 
4. NAFTALI BENNETT COULD EMERGE AS THE KING-MAKER – Once the darling of Israel's right wing, this 49-year old former defense minister is now in a very interesting position. Having served in the IDF's elite and top-secret Sayeret Matkal commando unit, Bennett later became very successful in the high-tech world and joined the Likud party. He was hired by Netanyahu and served as chief of staff from 2006 to 2008, running Bibi's campaign in 2007. But like so many close Netanyahu allies, Bennett eventually became frustrated by Netanyahu's management style and left Likud to form his own party. He was then elected to the Knesset and forced Bibi to bring him and his team into the governing coalition. Bennett served in various Cabinet positions, including Education, Jerusalem and Diaspora Affairs, and eventually Defense. His own political fortunes have risen and fallen as he created coalitions with various right-wing leaders, then fell out of favor with them, before finally establishing a party called the New Right, and getting booted by Netanyahu from the coalition. Outside of government in 2020, he created a party called Yamina (Rightward) and his poll numbers were steadily rising as center-right voters became increasingly frustrated with Bibi and began looking for an alternative. For a few months, analysts speculated that Bennett might actually eclipse his former boss and become the next prime minister. Then came Gideon Sa'ar, who is significantly more popular on the right. In recent weeks, polls have found Yamina on track to win just 11 seats. Yet here's the key: while angry at Bibi, Bennett has not vowed to never serve in a government with him. It seems unlikely, given that Bibi fired him, but stranger things have happened. If after March 23, Bibi is "this close" to forming a coalition, he will likely offer the sun, moon and stars to Bennett to bring him on board. That said, Bennett has been looking for a way to push Bibi off the political scene. If Sa'ar is "this close" to forming a coalition, and offers Bennett a key Cabinet position and a post-Bibi era, Bennett just might say yes. Either way, he is likely the king-maker in this round. Watch him closely.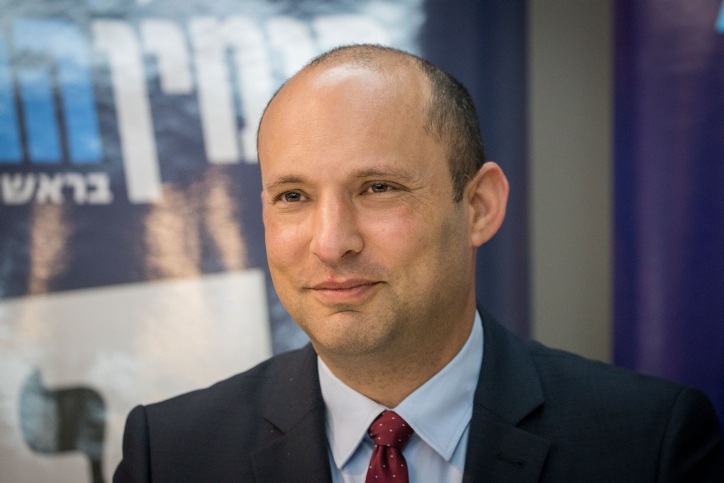 Naftali Bennett
5. WITH MARGINS OF VICTORY SO TIGHT, ISRAELI CHRISTIAN VOTERS COULD PROVE THE MARGIN OF VICTORY – Historically, Israel's 180,000 Arab Christians and 30,000 Evangelical (Messianic) Jews are ignored by political parties. Could this year prove different? Thus far, I haven't seen any party publicly taking these voters seriously. But I am hearing rumblings that some party leaders and strategists are considering actively courting the Christian community for the first time. ALL ISRAEL NEWS will watch this closely and report more in the days ahead.

Joel C. Rosenberg is the editor-in-chief of ALL ISRAEL NEWS and ALL ARAB NEWS and the President and CEO of Near East Media. A New York Times best-selling author, Middle East analyst, and Evangelical leader, he lives in Jerusalem with his wife and sons.
A message from All Israel News
Help us educate Christians on a daily basis about what is happening in Israel & the Middle East and why it matters.
For as little as $5, you can support ALL ISRAEL NEWS, a non-profit media organization that is supported by readers like you.
Donate to ALL ISRAEL NEWS
Current Top Stories
Comments