Will Hebron once again become a flashpoint for violence?
Jerusalem's grand mufti says 'escalating attacks' on Muslim holy sites will 'drag the region into a religious war'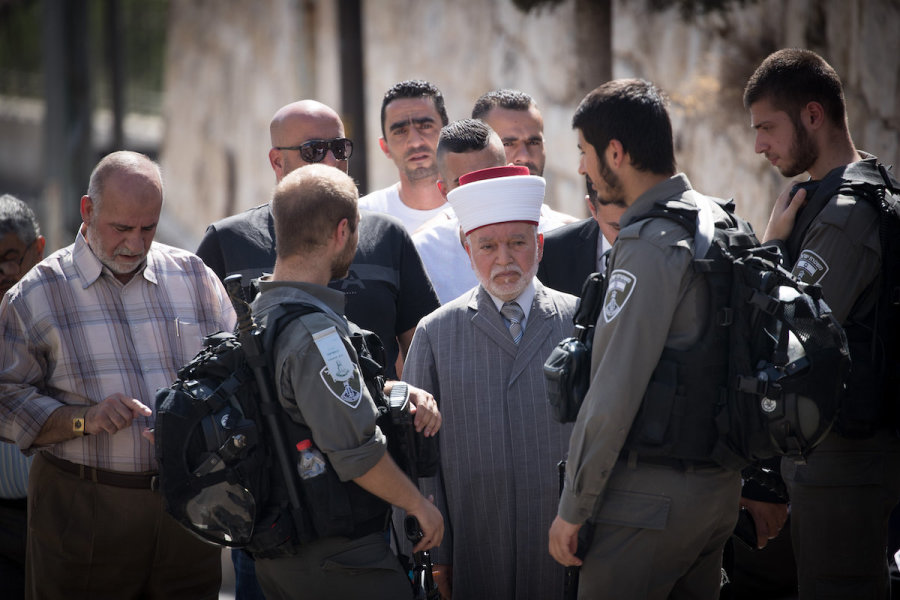 The mufti of Jerusalem, Muhammad Ahmad Hussein near the Temple Mount complex in Jerusalem's Old City, July 14, 2017. (Photo: Yonatan Sindel/Flash90)
The grand mufti of Jerusalem, Sheikh Muhammad Ahmad Hussein – the Sunni cleric who oversees Al Aqsa Mosque – said on Sunday that "escalating attacks" by Israel and Jewish settlers on Muslim holy sites threaten to "drag the region into a religious war."
Hussein's statement followed a violent incident in Hebron over the weekend where a number of Jews on a pilgrimage attacked local Palestinians, igniting a scuffle. When Israeli soldiers intervened, one of the Jewish men assaulted a female IDF soldier as well. The assailant allegedly grabbed her and headbutted her, before beating her with a stick. The suspect ran away and has not yet been caught.
According to the Sunni cleric, the windows of two mosques – Bab al-Zawiya and al-Sadiq – were shattered due to vandalism by "extremist militias of Jewish settlers" which "violated both divine and civilian law, as well as international norms which have enshrined the freedoms of religion and of worship."
He also claimed that the IDF military personnel on site did not stop the attack on the mosque, however the Israel Police stated that "upon receipt of the complaint, an investigation was opened with the aim of tracking down those suspected of being involved in the act."
The violence against an IDF soldier has provoked outrage in Israel.
Retired general and former Israeli national security advisor, Giora Eiland, compared the incident to Kristallnacht of 1938, the Night of Broken Glass, the Nazi-led German attack on Jews which ultimately led to the atrocities of the Holocaust.
"Dozens initiated attacks on Palestinian shops, causing damage, and rioted without any provocation, also hurting Palestinians," Eiland told Israel's Channel 12 News.
"These are terrible scenes that can return us to Nov. 10, 1938, to Kristallnacht, except that of course, that we were on the other side," he added.
Hebron has historically been a flashpoint for Jewish-Muslim clashes because both Jews and Muslims say their biblical matriarchs and patriarchs, except Rachel, are buried at that location, thus marking a place of worship for both faiths. As a result, the complex has been divided into Jewish- or Muslim-only spaces and designated times are reserved for members of each religion to use the space exclusively – all of this in order to avoid tensions and clashes.
This past weekend, roughly 32,000 Jews arranged in advance to enter Hebron to read the Chayei Sarah Torah portion – the story of Abraham obtaining the burial site of Sarah.
During the High Holy Days this past October, the Jewish community had full access to the complex. Videos of Jews dancing in places normally reserved for Muslims were posted on social media, fueling anger among Palestinians. At the time Hussein, appointed as grand mufti by the Palestinian Authority in 2006, condemned Israel for blocking the site to Muslim worshippers.
Hebron's Jewish community spokesperson, Yishai Fleisher, downplayed the weekend clashes, claiming that this was an isolated incident amid a spirit of co-existence and respect for their fellow monotheists.
"The vast majority of the Sabbath went off without incident," Fleisher said. "There were some four Jews who were arrested for disorderly behavior among 40,000 visitors and they were drunk. It was bad, inappropriate criminal behavior. None of them were from Hebron, nor even settlers."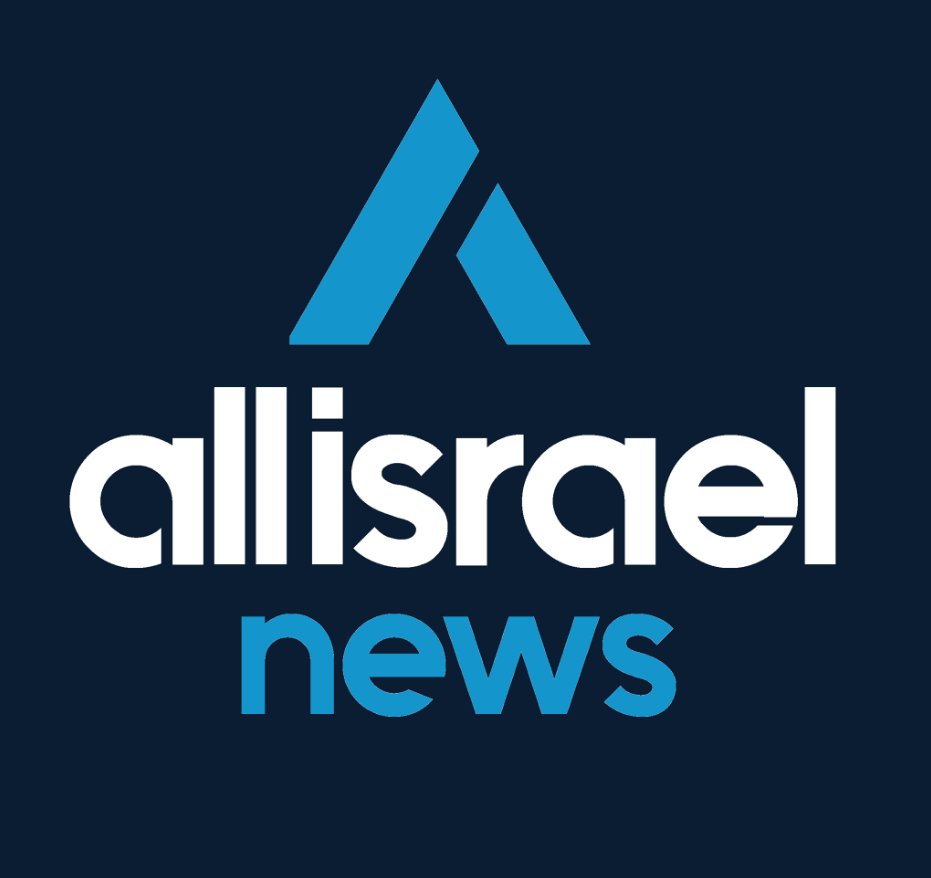 The All Israel News Staff is a team of journalists in Israel.
A message from All Israel News
Help us educate Christians on a daily basis about what is happening in Israel & the Middle East and why it matters.
For as little as $5, you can support ALL ISRAEL NEWS, a non-profit media organization that is supported by readers like you.
Donate to ALL ISRAEL NEWS
Current Top Stories
Comments