Why is this night different? Ukrainian refugees – new immigrants to Israel – will be guests at the Seder
Israel's President Herzog will host Ukrainians, lone soldiers for Passover after having hosted Music dignitaries for Ramadan Iftar meal earlier this week
Biggest matzah in Israel displayed at the President Isaac Herzog's Residence (Photo: Haim Zach/GPO)
When Israel's President Isaac Herzog and First Lady Michal Herzog host a traditional Passover Seder meal as the Jewish holiday begins on Friday evening, the traditional question – "How is this night different from all other nights?" – will become all the more poignant.
The first couple is hosting both lone soldiers and a family of new Jewish immigrants from Ukraine who escaped the war. The guests will each share their experiences and challenges in coming to Israel, and how this night is different from all the others.
Ilena Ivanova, from Odessa, and her two children, Vadim, 9, and Yevgeny, 2, crossed the border into Poland in March leaving behind her husband, Aleksander, who was forced to stay in Ukraine while the war there is still raging.
Also at the table will be Sgt. Glen Chaves, a lone soldier from Costa Rica, who made aliyah because of his grandfather's special connection to Israel and family's conversion, and Cpl. Iara Lerner Turchinsky, a lone soldier from Argentina.
Herzog greeted the Jews of the world in a recorded message ahead of the holiday emphasizing the universal connection of Jews that rises above national boundaries.
"Just as a secure State of Israel is critical to the future of the Jewish family, thus vibrant global Jewish communities are critical to the wellbeing of the Jewish state. We need each other and we are responsible for one another," he said mentioning the war in Ukraine.
Herzog also noted that in the spirit of spring, in which everyone is looking for a renewal and new beginnings, Israel has fully reopened to foreigners.
"On the national level, as our skies open up, we are excited once again to welcome you here in Israel, your home away from home," he said. "On the regional level, new winds of warm peace are blowing through the region following the Abraham Accords, presenting new opportunities for the entire Middle East."
Earlier in the week, the first couple hosted Muslim guests for the Iftar meal which marks the end of daily fasting throughout the month of Ramadan. This gathering came at a time of heightened tensions in Israel after four terror attacks in recent weeks claimed the lives of 14 people.
Herzog countered reports circulating on Arabic social media that Israel intended to violate the status quo on the Temple Mount during the holidays.
"Israel maintains the status quo on the Temple Mount, and I have also made this clear in my diplomatic meetings with King Abdullah II, whom I met recently in Amman, and other leaders," he said. "Unfortunately these recent reports were intended to fan the flames and deliberately mislead the public. I appeal to the whole public: let's stop with the provocations."
Among the guests for the Iftar were Muslim Knesset members, local imams and politicians and the heads of several diplomatic missions including Egypt, Jordan, Bahrain, the United Arab Emirates, Morocco and Turkey.
President Isaac Herzog and First Lady Michal Herzog host an Iftar meal (Photo: Amos Ben-Gershom/GPO)
"We must create more and more such encounters in Israeli society. Encounters between Jews and Arabs, Muslims, Circassians, Christians and Druze, those who are religious and those who are less so," he said. "We must strengthen Arabic – and Hebrew – study in all streams of state education and to open a window for Israeli children to study the rich culture of members of other religions." 
He also called Ramadan, "the most beautiful and moving month in the Hijri calendar" which "reveals another aspect of the beautiful face of the Islamic spirit."
"Even as a non-Muslim, I feel a profound sense of identification and connection with the special spirit of this month, which we mark here tonight," he said.
"When we take down the walls of separation, fear, and alienation, and when we meet each other, face to face, we suddenly discover that we are not so different," Herzog continued. "We learn to respect the culture, values, and customs of members of other religions. We discover that the distance between us is only that of an outstretched hand."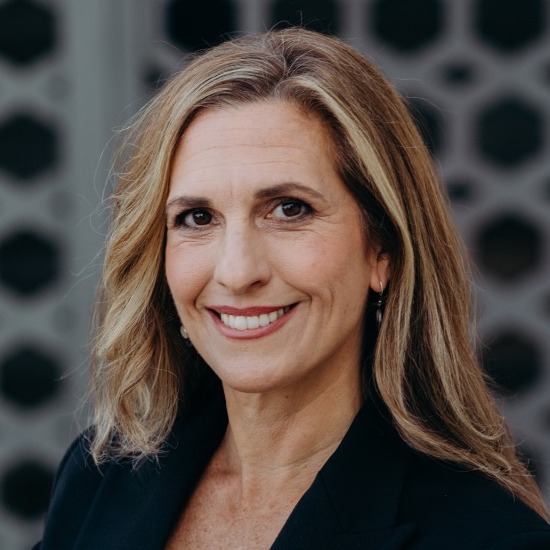 Nicole Jansezian was the news editor and senior correspondent for ALL ISRAEL NEWS.
A message from All Israel News
Help us educate Christians on a daily basis about what is happening in Israel & the Middle East and why it matters.
For as little as $5, you can support ALL ISRAEL NEWS, a non-profit media organization that is supported by readers like you.
Donate to ALL ISRAEL NEWS
Current Top Stories
Comments