While US trending toward stricter gun control, Israel looking to make it easier to carry
Knesset set to debate gun laws amid 600% increase in firearm applications, spike in terror
Illustrative - An Israeli woman practices firing a gun at the Jewish settlement of Pnei Kedem near Bethlehem. (Photo: Nati Shohat/Flash90)
Israel's Knesset is set to review the criteria for obtaining a gun in the coming weeks after the country saw a 600% increase in firearm applications between March and May 2022, according to the Public Security Ministry. 
The new criteria, the ministry's director-general, Tomer Lotan, told ALL ISRAEL NEWS, are meant to make it "easier for trained people [to carry a gun] and much, much more difficult for the ones who are not trained."
The influx of applications came after a six-week wave of terror attacks resulted in the murders of 19 people in Israel. The majority of attacks were stopped by civilian gunfire. At the time, Prime Minister Naftali Bennett called on the public to protect themselves. 
"What is expected of you, citizens of Israel?" Bennett said in a video message at the end of March. "Alertness and responsibility. Open your eyes. Whoever has a license to carry a weapon, this is the time to carry it."
Bennett's statement might seem bold to people living in the United States, where an ongoing gun debate has caused deep rifts in a country where mass shooting attacks have become all too frequent. Among the most recent attacks, a May 24 shooting at a Texas elementary school left 21 people dead, including 19 children.
But in Israel, the debate over guns is different than in the U.S. In America, the right to bear arms is protected by the Second Amendment of the Constitution. Guns can only be taken away if a citizen gives authorities reason to believe his or her possession of a gun could be dangerous. 
In Israel, citizens do not have a right to defend themselves unless the state approves it.
"Israel and America work in reverse ways," said former Knesset Member Moshe Feiglin, who was at the forefront of Israel's gun debate during his time in the Knesset. "Instead of saying 'You are allowed to have a gun as long as you are not problematic' – that's the U.S. – here, the basic concept is you are not allowed to have a gun unless you meet certain qualifications."
There are presently more than 150,000 private firearms held by around 140,000 Israeli citizens, Yisrael Avisar, director of the Ministry of Public Security's Firearm Licensing Department, said last week. 
But that number is set to spike.
600 APPLICATIONS PER DAY
"There is a 600% increase in demand for private firearms, and 29,698 applications were submitted from March until May," Chen Cohen of the Firearm Licensing Department told the Knesset last Monday. 
Since the wave of terrorism in March, the department has received around 600 applications per day, up from 40 to 60 daily applications before the attacks, Lotan told ALL ISRAEL NEWS. 
More than 1,800 applications were filed the day after a terrorist opened fire in the ultra-Orthodox city of Bnei Brak in March killing five people, Cohen said. 
Since the beginning of 2022, 32,000 applications had been submitted, of which about 12,000 applications were entered for processing; 2,700 applications were approved and 1,542 were rejected, Cohen added. In May 2021, during the Operation Guardian of the Walls war between Hamas and Israel, 20,000 applications were submitted, of which about 10,000 licenses were granted.
The new criteria are meant to make it easier for some and harder for others to get a firearms license, Lotan explained, noting that a Knesset ruling on the criteria is a first in Israeli history.
Until now, the Public Security Ministry determined the criteria, and it was signed off by the minister. The ministry decided to re-examine the criteria for receiving a firearms license after a petition was brought to the High Court by the Gun on the Kitchen Table gun-control coalition.
Among the most significant changes to the criteria that will be presented to the Knesset is that, if passed, it would enable anyone who served in an operational role in the Border or Israel Police to be issued a firearms license, subject to various conditions. Until now, these officers are not able to have firearms licenses because they have not completed army infantry training. 
The Justice Ministry is now preparing the new criteria for debate, Lotan said, and it should be discussed by the Knesset Public Security Committee in the coming weeks. 
SEVERAL STEPS TO GUN OWNERSHIP 
The process for applying for a license is multifaceted. People can apply on the Internet or at one of the Public Security Ministry offices around the country. The ministry does the first screening to make sure the individuals meet the basic criteria. If so, their details are transferred to the Police and the Health Ministry, who also have to approve the applicants – confirming they have no criminal record and are physically and mentally capable of handling a gun. 
Once those two approvals are in, the citizens are interviewed by a licensed member of the Public Security Ministry. That conversation takes about 20 to 30 minutes and then the official makes a recommendation for or against the individuals receiving their license. When people pass, they pay a fee and receive a document that allows them to buy a gun.
But they are not allowed to use their gun until they go to a licensed shooting range and take theoretical and practical tests. If they pass, they get their official license. 
In the past, Lotan said, the entire process took about two weeks. But with the influx in applications, people are waiting six weeks or more. 
'WE NEED 200,000 COMBATANTS'
"We should be in a frenzy, allowing many more combatants to carry weapons," Knesset Member Nir Barkat stressed during last week's Knesset debate. "Anyone who performs reserve duty should be allowed to get a weapon in civilian life as well. We are prepared for yesterday's situation. We need 200,000 combatants who will help the police protect their neighborhoods and their families in the next state of emergency when we are attacked on several fronts. With the current system, we won't reach these numbers, because it can't provide a response."
Knesset Member Simcha Rothman expressed similar sentiments. He told ALL ISRAEL NEWS that with Israel's universal draft law, deciding who gets to carry a gun should be an easier process. The danger of guns going into the wrong hands in Israel is limited, he said.
"The question is not why the bad guy shot," Feiglin said. "There are always bad guys, and they will always have guns. The question is how come not everyone who could have had one didn't and couldn't finish him off quick enough."
Feiglin claimed that despite the recent Texas attack, there is far less gun crime in Texas, where residents bear more arms than in cities like Chicago, where the good guys tend less to have them. 
However, a check by ALL ISRAEL NEWS found that according to the U.S. Centers for Disease Control and Prevention, there were around the same number of gun deaths per capita in Texas and Illinois. There were 1,745 people killed by guns in Illinois in 2020 and 4,164 in Texas – 14.1 deaths per capita in Illinois versus 14.2 in Texas, respectively.
"In places where people know they are supposed to protect themselves and have the right to protect themselves and do not expect the state to do it for them – places like that are safer and fewer people get killed," Feiglin contended. 
Whereas statistically, he might not be correct when it comes to the US, in Israel, it is true that the majority of terror attacks against civilians are stopped by armed citizens. 
"In Israel, the Arab [terrorists] have guns they stole from the army – hundreds of thousands of illegal guns," Feiglin continued. "They are not waiting for approval. So, when you make it hard for the good guys to get guns, you are not solving the problem. You are just leaving the guns on one side of the map and taking them away from those who are supposed to protect themselves.
"It should be obvious that the problem is not the guns," he continued. "The problem is that good people don't have them."
Feiglin raised a Second Amendment-like bill in the Knesset in 2014, though it was shot down pretty quickly. He said it is unlikely with the current left-leaning government that any changes will be made. However, he said that if a right-wing Knesset were reinstated and he was a part of it, he would consider bringing up the legislation again. 
Rothman said that in his view, too, Israel should "be more generous" about giving gun permits and that anyone who was a combat soldier should be able to get one without much trouble. 
"I think people understand that [attacks] could start anytime," Rothman said. "We need to build up resistance."
Lotan said that until the recent terror wave, there was actually a decline in the number of people holding guns in Israel.
"But every time terror rises, and a citizen neutralizes the terrorist, we see this debate increase again," Lotan said. "We are seeing more and more political and public debate over the need for regular citizens to hold weapons."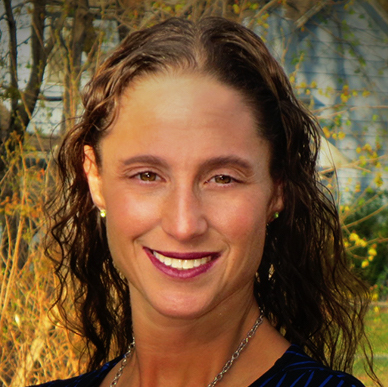 Maayan Hoffman is a veteran American-Israeli journalist and strategic communications consultant. She is Deputy CEO - Strategy & Innovation for the Jerusalem Post, where she also served as news editor, head of strategy and senior health analyst.
A message from All Israel News
Help us educate Christians on a daily basis about what is happening in Israel & the Middle East and why it matters.
For as little as $5, you can support ALL ISRAEL NEWS, a non-profit media organization that is supported by readers like you.
Donate to ALL ISRAEL NEWS
Current Top Stories
Comments