WHEN LIFE IMITATES ART: Israel's SNL takes down the government's shifting sands of COVID policies
Watch it and weep – the confusion and the inconsistency sounds much better on a comedy show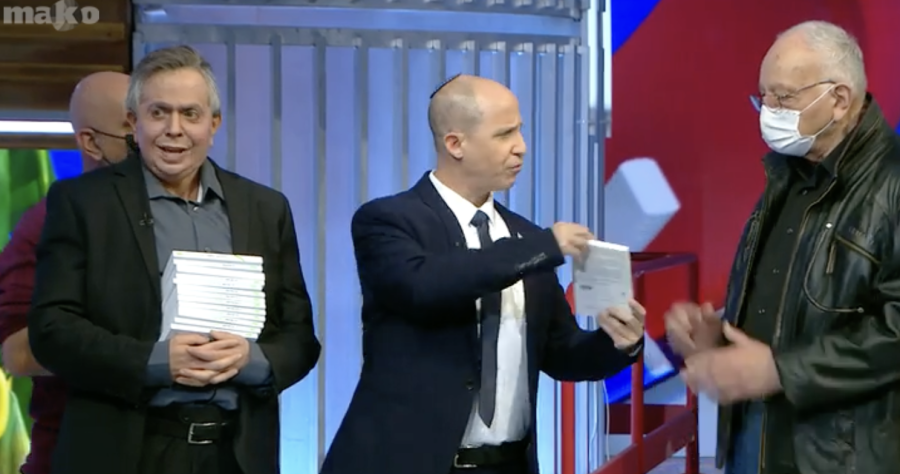 The Israeli version of Saturday Night Live (Screenshot from Eretz Nehederet, Mako)
The Israeli version of Saturday Night Live this week had the characters who play Prime Minister Naftali Bennett and Health Minister Nitzan Horowitz presiding over a hilariously bizarre ceremony in which they cede responsibility of the pandemic to the citizens of Israel. 
"Gal Sameah," Bennett's character says – happy (fifth) wave – rather than Hag Sameah – happy holidays – as he hands a diploma and a copy of his book, "How to Overcome a Pandemic," to people standing in line waiting for a corona test. 
"It's an emotional day, we are sending you on the path of independence. I've done all I can – now you are on your own," Bennett says on the latest episode of Eretz Nehederet (A Wonderful Country).
When the incredulous host, Eyal Kitsis, asks how the government simply decided to stop taking responsibility for the pandemic, Bennett's character responds: "You are adults. This is not your first wave, it's not your second. You can take responsibility for yourselves now."
While that sounds like a mature plan, and something Sweden has followed all along, it is an abrupt departure from Israel's approach to the situation which has involved heavy-handed governmental policies and the curtailing of basic freedoms, from limits on domestic and international travel, to denying half the population entry into stores and other public venues without a Green Passport or negative test. 
This episode highlighted – and threw under the bus – every decision made and then remade by the Israeli government in this past week alone including:
Quarantine: the vaccinated and recovered no longer have to self isolate unless they test positive for COVID 

Testing: moved to the honor system for vaccinated/recovered citizens who can test at home

Travel: Israelis may fly to anywhere they like as of today and fully vaccinated/recovered foreigners can enter Israel as of Sunday 

Quarantine after travel: the vaccinated are exempt from quarantine pending one negative PCR test at the airport 
Still ensconced in stone, however, are the policies that prevent the non-vaccinated and non-recovered from participating in normal activities such as eating at cafes, working out at a gym and, now, even shopping at most stores in a mall. 
Some of the new policies just made life a little harder for them: while quarantine rules are relaxed for the vaxed, the government doubled down on requiring parents to stay isolated with any child under 12 and stay quarantined another two weeks after the child's isolation time of 10 days is over. 
This doesn't bode well for single parents. One Israeli lawyer said the word quarantine is a misnomer.
"We need to call it what it really amounts to: house arrest for the unvaccinated," Oren Pasternak said. 
Eretz Nehederet also mocked the complicated and ever-changing rules of quarantine with a game show "Chasing the Regulations," hosted by a character playing Salman Zarka, the coronavirus czar, and based on The Chase USA and the local version, The Chase Israel.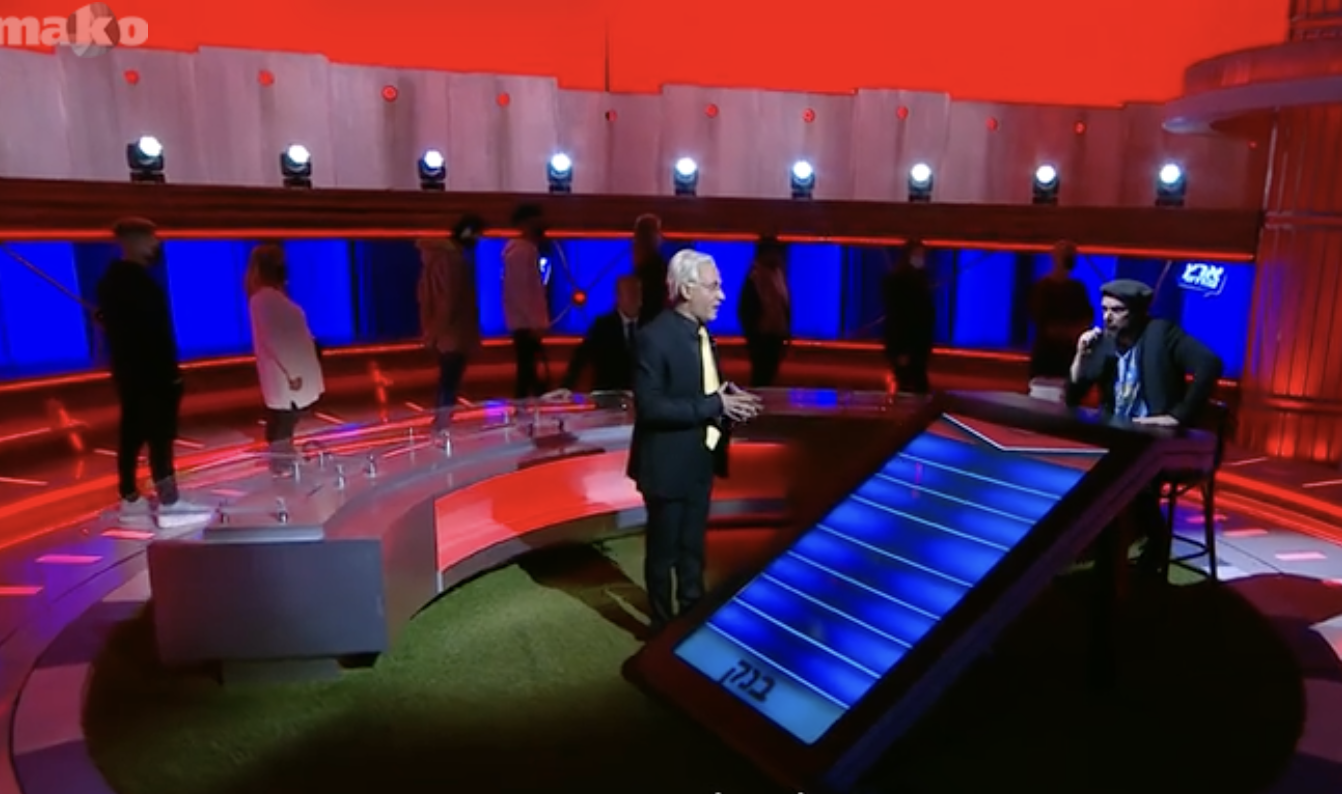 The Israeli version of Saturday Night Live (Screenshot from Eretz Nehederet, Mako)
He gives the exuberant contestant one minute to answer his question as to whether he would have to isolate. (Here is the translation if you are interested and a link to the episode which aired Wednesday on Mako in Hebrew): 
ZARKA: You've come into contact with a verified COVID infected person…
CONTESTANT: Quarantine! Quarantine until you get the results of a negative test!
ZARKA: Wait a second, I haven't finished the question yet... You performed an antigen test which came back negative...
CONTESTANT: So – no quarantine!
ZARKA: Stop just picking words out of a hat... And during your wait on line for the test you were exposed, unfortunately, to another six verified COVID carriers...
CONTESTANT: Quarantine!
ZARKA: I'm not done... And among them one had symptoms, another hadn't received his fourth shot yet, the third one died while waiting on the line – not connected to corona –
CONTESTANT: So, no quarantine!
ZARKA: Patience... At the same time, your child, unfortunately, sat next to a verified Omicron carrier in his classroom...
CONTESTANT: Yes, quarantine!
ZARKA: One moment... You receive an SMS from the school and two days later, after you've scrolled through the message and clicked 'read more, read more, read more,' scroll, scroll, scroll, it becomes clear that, from the beginning of the question, the person was vaccinated yet tested positive on an antigen test, but negative on a PCR, and is allergic to kiwis...
CONTESTANT: No!
ZARKA: But wait... The child is going through a rough time, unfortunately, and has downloaded TikTok where he saw videos of children that are from 'red' countries..."
[Buzz]
ZARKA: Ah, I'm sorry, your time has expired and you didn't answer the question.
CONTESTANT: Can you at least tell me the answer?
ZARKA: Well, when we started the question, the answer was 'quarantine,' but during the past minute the policies changed six times. In any case, you leave here with nothing – except for COVID – since I just, unfortunately, tested positive as well! 
This skit illustrates the reigning confusion that has encapsulated Israel in the past few weeks. 
Ask any parent who has received the dreaded "unfortunately a child in the class has tested positive" message. It is usually followed by a tizzy of frustration and anxiety over crushed plans from canceled birthday parties to confusion over testing requirements and who can return to school - and who cannot - based on whether one has a Green Passport. 
The "haves" can return to school after a home test under the new rules. The "have nots" must test anyway (at an official testing site where lines have topped three hours) and stay home at least seven days. 
You follow? No? Understandable.
It is hard enough for Israelis, who must abide by the rules, to follow – let alone write these articles for an international readership.
One thing is for sure: Laughter really is a medicine and it has served to lighten up the mood in the midst of confusion and dark times.
Toda (thanks) to Eretz Nehederet for a little weekly humor to help ease the daily news!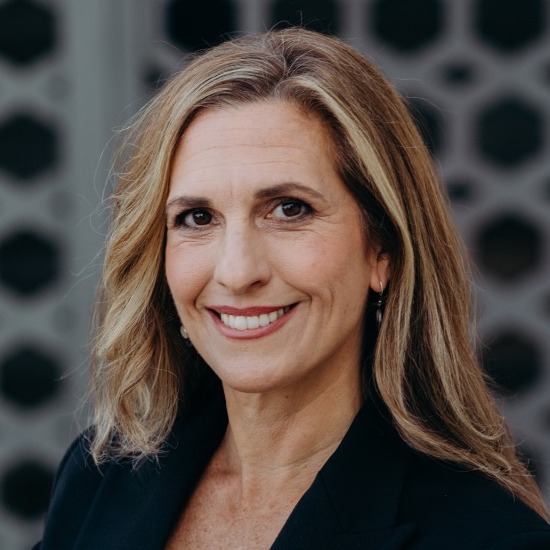 Nicole Jansezian was the news editor and senior correspondent for ALL ISRAEL NEWS.
A message from All Israel News
Help us educate Christians on a daily basis about what is happening in Israel & the Middle East and why it matters.
For as little as $5, you can support ALL ISRAEL NEWS, a non-profit media organization that is supported by readers like you.
Donate to ALL ISRAEL NEWS
Current Top Stories
Comments