When it comes to smart mobility, Israel is in the driver's seat
Expo showcased Israeli companies that are leading the way toward smart mobility
10th annual EcoMotion event in Tel Aviv (Photo: Tomer Foltyn)
Israel has built a "world-class, cutting-edge" smart mobility ecosystem, according to Transportation Minister Merav Michaeli with more than 600 mobility start-ups and more than 13,000 entrepreneurs, engineers and developers involved in the industry, which barely existed in the Jewish state 10 years ago.
"Israel is a global hub in smart mobility," Michaeli said last week during the country's 10th annual EcoMotion event. "Of the $220 billion invested in auto-tech and innovation over the last 10 years, $25 billion of it has come here. Just think of that: over 10% of global funding in this field has gone to Israeli entrepreneurs and innovators."
In fact, according to a recent report by German entrepreneur and consultant Roland Berger, the number of Israeli mobility start-ups grew from 400 in 2016 to over 600 in 2020, and manufacturers from all over the world are expanding their activities in the country. 
"New technology is one of the core contributors to our future, efficient mobility," Berger wrote in the report. "Start-up hubs such as Silicon Valley, Beijing and Israel therefore play a vital role in this shift."
In 2021, global investments in Israeli mobility start-ups totaled more than $1 billion, not including initial public offerings (IPOs), according to an EcoMotion release. In May 2020, Moovit, a leader in the 'mobility-as-a-Service' space, was sold to Intel for $1 billion. In 2017, Israel's Mobileye was sold to Intel for $15 billion – the largest exit in the history of Israel's tech industry. 
Michaeli said that Israel's smart mobility industry has moved "from the incubator of the Prime Minister's Office to the Ministry of Transportation … where we make things happen. And we are making things happen." 
"I have called for a revolution in transportation," she continued. "We are inverting the triangle so that walking, micromobility, public and shared transport are our highest priorities, with private vehicles at the bottom. This is how transport can change reality, change society. It is not just a question of getting from place to place, but about all people – men and women, young and old, from all sectors of our society – being able to get to where they want to in life. The tech community plays a vital role, building bridges between people."
The EcoMotion annual event, held May 9-12 in Tel Aviv with its anchor expo on May 11, was meant to expose smart mobility stakeholders to new features and ideas displayed by Israeli companies. Companies were divided into five categories: autonomous and connected transportation; mobility services; electrification and energy; drones and aviation and supply chain. More than 3,000 people participated in the event from around 40 countries. 
"EcoMotion week in Tel Aviv is an inspiring showcase of curiosity, creativity and possibilities [that are] almost endless [and] that can evolve when we meet in openness and think about the future," Israeli President Isaac Herzog said. "Israeli smart mobility innovations and technologies are used by millions worldwide every day. We are changing the world of transportation and more importantly saving lives and enabling people who could not move anywhere in the past to get to their destinations."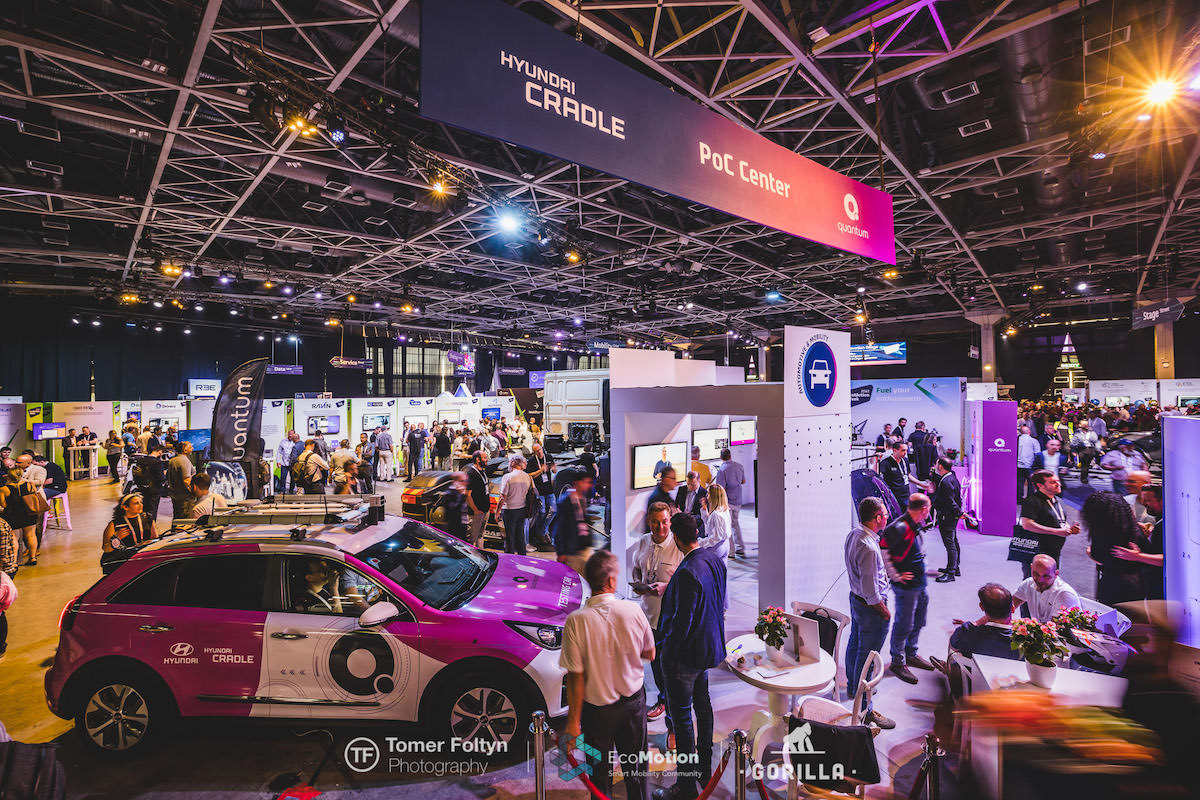 10th annual EcoMotion event in Tel Aviv (Photo: Tomer Foltyn)
'A BEAUTIFUL CONCEPT'
According to the Berger report, global mobility is being reshaped by four megatrends: new mobility, autonomous driving, digitalization and electrification – known as "MADE." This shift has made it easier for Israel to compete in the marketplace, said EcoMotion Executive Director Eviatar Tron.
"The country does not possess an advantage in the traditional production of vehicles or transportation products, but its human capital holds the potential to transform Israel into a global industry leader," Tron told ALL ISRAEL NEWS. "Now that the focus is no longer only on steel and rubber and industrial processes, Israel can become a really strong player because we do have the right kind of talent here."
He highlighted REE Automotive as an example of a disruptive company. According to its website, REE "enables a completely flat and modular chassis that supports all mission-specific EVs from class 1 to class 6. REE's EV platforms provide maximum room for passengers, cargo and batteries with the smallest footprint."
Tron described REE as an EcoMotion "partner" and a "beautiful concept."
He also highlighted the cloud-native AI platform Optibus that makes public transportation smarter, better and more efficient, according to its website. 
"We could use that in this country," Tron quipped, though he added that efficient public transportation is a "challenge all over" and any company that can predict the public transportation needs in real time and provide an efficient way to supply those needs could play a key role in the industry. 
Finally, as a self-proclaimed "environmentalist," Tron said 'going green' was an important aspect of the 2022 EcoMotion event, with a handful of Israeli companies designing new hardware to reduce vehicle pollution and other harmful environmental aspects of travel. 
Take EVR Motors, a company that has developed motors that will make electric vehicles more effective and accessible, starting with two- and three-wheelers. EVR just signed a contract last week with a company in India that will manufacture its motors.
The two- and three-wheeler market is around 60 million pieces per year and around 20 million of them are sold in India, explained EVR Motors President and CEO Eli Rozinsky. 
"India in recent years began a race for electrification," he told ALL ISRAEL NEWS. "The government has been pushing its citizens and providing a lot of great incentives to the factories and the people to go electric because the air pollution is so bad. If last year they sold something like 100,000 electric scooters, last month 50,000 were sold."
Rozinsky said that the world's transition from internal combustion engine motorcycles and scooters to electric ones is going much faster than with cars and trucks. At the same time, the company believes their motors will soon play a key role in the latter arena too.
"Since our motors are light and smaller, we can also have a solution without using neodymium magnets," EVR's Noa Kroin explained. Neodymium magnets are the strongest permanent magnets commercially available. However, China has been the major source of the metals used in these magnets and its practices for removing them from the earth's crust have caused extensive water and soil pollution, according to a report published by the Yale School of the Environment.
"Motor manufacturers and automotive players are looking for a solution," Kroin continued. "But they are also very sensitive to price changes." The company's rare earth free e-motor is ferrite based, she added, and should be able to offer the same or even improved performance at similar cost to induction motors while being better for the environment.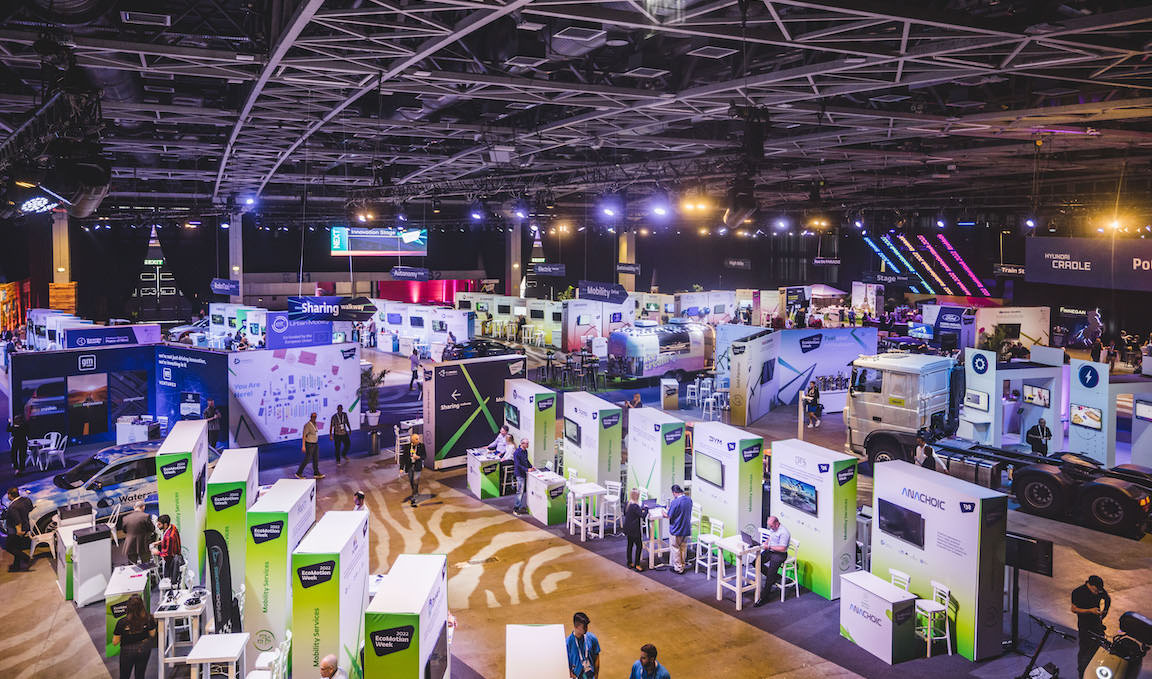 10th annual EcoMotion event in Tel Aviv (Photo: Tomer Foltyn)
NO MORE ROAD ACCIDENTS?
Another focus of EcoMotion was safety, with a World Health Organization report recently revealing that more than 1.3 million people die in road crashes every year. Nearly 300 people were killed on Israel's road in 2021, according to the National Road Safety Authority – making it the deadliest year of the last four, despite the COVID-19 pandemic, which initially kept many people off the roads.
Israel's Autotalks is a world leader in V2X safety sensors, which use wireless communication to exchange information between vehicles and all other road users so that they can be aware of each other's road positions and speed. The sensors analyze and detect risks and alert drivers. Autotalks Product Manager Chen Tamir said V2X works day and night, in every weather condition and when a risk is in the line of sight or out of it. 
"Most new cars will have V2X on board beginning in 2024," Tamir told ALL ISRAEL NEWS. And his company, which has been in the market for around a decade, is supplying the chips to make it happen.
But at EcoMotion, the company demonstrated their next big idea: Using V2X in the micromobility space, such as in bikes and scooters. 
"We are showing an idea of integration of our chipset into the world of micromobility, which has not been done before with V2X and the potential is endless because they are so vulnerable to accidents - more than vehicles," said Adi Gaziz, a marcom specialist with the company. "Connecting [two- and three-wheelers] to this amazing platform, you could get to the point where you do not have accidents anymore and also there is the potential for not having traffic jams anymore because of platooning, where cars know where each other are located so everyone can move more fluidly together."
UP NEXT: UAE-ISRAEL MOBILITY COLLABORATION
The Berger report predicted that Israel will begin working closer with its new regional partners, especially the United Arab Emirates, to further develop in the mobility industry. 
Since the signing of the Abraham Accords in September 2020, commercial partnerships have already been signed, Berger noted. 
"The Al Habtoor Group and Mobileye announced plans to bring Mobileye's ADAS and Smart City technologies to the UAE. On top of that, Maniv, an Israeli venture capital firm, has already invested in Fenix, one of the UAE's promising mobility start-ups," the report said. "In the future, we expect cross-border investment in Israeli start-ups from the UAE to increase, driven by considerable investor appetite for technology investments."
EcoMotion Founder and Chairman Meir Arnon said that when the event was founded in 2011, "we just wanted to create an ecosystem that would allow entrepreneurs meaningful access to vehicle manufacturers, which would generate joint ventures… No doubt that a new industry has in fact been established here." 
"The global vehicle industry has grown accustomed to incorporating technologies from external manufacturers, while understanding that Israel is the place to search for groundbreaking products, developments and features," Arnon concluded.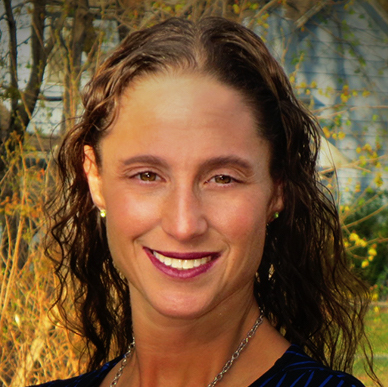 Maayan Hoffman is a veteran American-Israeli journalist and strategic communications consultant. She is Deputy CEO - Strategy & Innovation for the Jerusalem Post, where she also served as news editor, head of strategy and senior health analyst.
A message from All Israel News
Help us educate Christians on a daily basis about what is happening in Israel & the Middle East and why it matters.
For as little as $5, you can support ALL ISRAEL NEWS, a non-profit media organization that is supported by readers like you.
Donate to ALL ISRAEL NEWS
Current Top Stories
Comments