What should be done about Kanye West's anti-Semitism?
Whereas some call to "cancel" the rapper, others urge to get him help, engage with him or even ignore his tirade. What is the best approach to minimize Kanye's dangerous impact?
Kanye West holds his first rally in support of his presidential bid in North Charleston, South Carolina, July 19, 2020. (Photo: REUTERS/Randall Hill/File Photo)
Rapper Kanye "Ye" West's recent outburst of anti-Semitic remarks has gone from echoing conspiracy theories against the Jewish people to outright praising Adolf Hitler and the Nazis. 
While some companies and celebrities have condemned his vile remarks and cut business ties with him, other platforms chose to engage and give him a platform to explain himself, or perhaps even walk back his earlier statements. 
Yet Kanye continues to double down. And there is no doubt that the high-profile exposure of his comments carries a potentially dangerous impact. 
The rapper has 18.5 million followers on Instagram and more than 30 million on Twitter, which blocked his account again on Friday for violating its rules prohibiting incitement to violence. 
Elon Musk, the new Twitter owner – a fierce free-speech advocate – was in favor of restoring Kanye's account after his first suspension in October. But this week, Musk struck a different tone. 
"I tried my best. Despite that, he again violated our rule against incitement to violence. Account will be suspended," Musk wrote in reply to a Twitter user who urged him: "ELON FIX KANYE PLEASE." 
But is there a way to "fix" Kanye? 
While fixing Kanye could be a great thing, more urgently, we need to address the probability that his rhetoric will translate into violence against Jews and stir more people toward anti-Semitism. In that sense, canceling Kanye blocks his ability to incite. 
However, it could also backfire. Kanye keeps dominating the headlines, so ignoring him isn't an option either. Banning or silencing the rapper makes him an underdog and increases his impact in the most dangerous circles. 
An economic ban on Kanye does send the right message. According to Forbes, West's net worth was $1.8 billion as of the first half of 2022, but since his public anti-Semitic rants, that dropped to around $400 million. However, it doesn't seem like Kanye's pockets will be empty anytime soon, so what will keep him from shooting off his mouth or actually changing course?
First, Kanye should get help. He is known for suffering from a bipolar disorder, which is in no way an excuse for his terrible comments.   
Ben Shapiro, the Jewish conservative political commentator and founder of The Daily Wire, wrote on Twitter last week: "1. Ye is a Jew-hater of extraordinarily high order; 2. Ye is suffering a mental breakdown. These things are not mutually exclusive."
Shapiro suggested that "Ye is clearly suffering from a mental breakdown. It's an act of cruelty to have him on the air at this point. He needs treatment, not a spotlight."
Will a treatment lead to a genuine change of heart, though? 
Personally, I believe that deep, off-camera, intellectual conversations are the best way to deal with extremism. It is not to say that a positive outcome is guaranteed, but one example comes to mind: Daryl Davis.  
Davis is a black musician who somehow convinced 200 Ku Klux Klan members to change their ways. How? He talked to them. And kept talking. Until his words began to chip away at their ideology. 
"When two enemies are talking, they're not fighting. It's when the talking ceases that the ground becomes fertile for violence. If you spend five minutes with your worst enemy – it doesn't have to be about race, it could be about anything...you will find that you both have something in common," Davis once told NPR in an interview. 
So could anyone be a Daryl Davis for Kanye West? That question remains to be answered.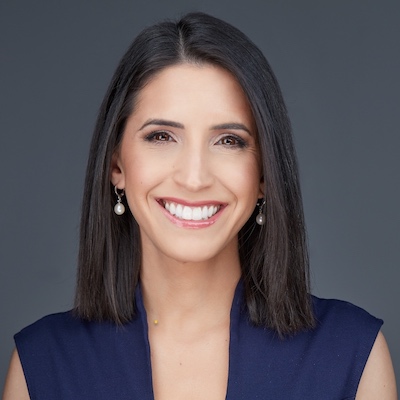 Tal Heinrich is a senior correspondent for both ALL ISRAEL NEWS and ALL ARAB NEWS. She is currently based in New York City. Tal also provides reports and analysis for Israeli Hebrew media Channel 14 News.
A message from All Israel News
Help us educate Christians on a daily basis about what is happening in Israel & the Middle East and why it matters.
For as little as $5, you can support ALL ISRAEL NEWS, a non-profit media organization that is supported by readers like you.
Donate to ALL ISRAEL NEWS
Current Top Stories
Comments