What is the Palestinian Islamic Jihad and what sets them apart from other terror groups?
IDF general tells ALL ISRAEL NEWS: PIJ is "fully dependent" on the Iranians
Members of the Saraya al-Quds Brigades, the armed wing of the Palestine Islamic Jihad movement, take part in a military parade in Al-Shati refugee camp, west of Gaza City, June 24, 2022. (Photo: Attia Muhammed/Flash90)
When it comes to rockets fired at Israel from Gaza, Hamas is usually the main actor and the Palestinian Islamic Jihad maintains a supporting role.
Hamas did not join in this time, however, pitting PIJ solely against the high-tech Israeli military.
Who is this less famous group – the Palestinian Islamic Jihad – and what makes them different from the other larger nemesis of Israel, the terror organization, Hamas?
ALL ISRAEL NEWS spoke with Brigadier General (res.) Amir Avivi, CEO and founder of Israel Defense and Security Forum, to learn more about the group and how it operates.
"Palestinian Islamic Jihad is basically an Iranian militia. It is trained, it is funded, it is equipped by Iran," Avivi said.
"In Iran's vision, they would like all of Palestinian society to be part of this organization and make the Palestinian society an Iranian force."
However, Avivi noted, Palestinians are generally Sunni Muslims while Iran is Shia.
"Iran is constantly trying to infiltrate Sunni lines and is gaining more power and is doing so through Palestinian Islamic Jihad," he said.
ORIGINS 
Founded in 1981 by Palestinians in Egypt, the PIJ was originally associated with the Muslim Brotherhood but was ideologically influenced by the Islamic revolution in Iran. 
Like Hamas, the organization is committed to the destruction of Israel and the establishment of a Palestinian state. Unlike Hamas – which rules in Gaza – and Fatah – the ruling party of the Palestinian Authority – the PIJ has no political aspirations.
"First of all, it is always religious – the word 'jihad' means a religious war," Avivi noted. 
PIJ is second to Hamas in Gaza, and both groups are designated as "terrorist organizations" by the U.S. State Department. In the West Bank, the PIJ has gained prominence in Jenin, while the Palestinian Authority has lost complete control of this area.
Though not as strong as either Hamas or Fatah, PIJ poses a threat to both. That is why, Avivi said, after this recent skirmish, "Hamas is very, very happy to see their commanders killed." 
DOESN'T IRAN ALSO FUND HAMAS?
"Relations between Hamas and Iran have been going up and down. Hamas has lost support in the Sunni world and also gets aid from Iran, but Hamas is not an Iranian militia. It has relations with Iran, but is not under Iranian control."
"There is a lot of Iranian know-how and funding, but Hamas is getting a lot of funding from Qatar" – which can be viewed as an attempt to balance the Sunni-Shia influence in Palestinian society. 
Hamas – a group numbering tens of thousands – is also the political power in the Gaza Strip and is very popular in the West Bank, as well. Hamas gets revenue in Gaza from taxes which it levies on all imports as well, Avivi noted. 
PIJ, on the other hand, "doesn't enjoy all these revenues and they are fully dependent on the Iranians."
"Hamas is a terrible terrorist organization, but since it also governs the society in Gaza it must take into account everyday life and so on," Avivi noted. "So, in this case, they have to show restraint. People there are saying, 'We don't have jobs, we don't have food, we don't have electricity.' The Islamic Jihad has no responsibly, they just fight."
WHAT ARE PIJ'S CAPABILITIES?
PIJ is comprised of an estimated 1,000, up to a few thousand, active fighters compared to Hamas, which has tens of thousands of members. Avivi estimates that PIJ is a tenth or less of Hamas.
The same goes for its weapons supply: "They have a few thousand and Hamas has tens of thousands."  
"And it's not just the number but types," Avivi explained. "Many of their rockets fell in Gaza. Hamas has a much better line of production, their range is much bigger, their military industry is much more developed."
WHAT WAS DIFFERENT ABOUT THIS SKIRMISH?
Most of PIJ's actions can be viewed through an Iranian lens, Avivi said. This latest confrontation began with Israeli troops arresting a senior PIJ leader in the West Bank town of Jenin before spilling over to targeted killings of other PIJ leaders in the Gaza Strip, evoking 1,100 rockets from the terror group in response. 
"The Iranians are trying to retaliate for whatever they think Israel did – targeting nuclear installations or scientists, etc. They tried to carry out attacks against Israelis in East Asia and Turkey," he said. "So the next choice is trying to threaten us through the northern militia, and this is Hezbollah. And you see this lately through the gas field, Karish."
None of those attacks succeeded. 
This confrontation started after Israel thwarted an attempt by PIJ to shoot an anti-tank missiles from Gaza at Israeli targets.
This, however, drew PIJ into a confrontation with Israel – alone.
"When Hamas decides to fight, (both groups) definitely work together and are coordinated," Avivi said. "But in this case, Hamas decided it was not going to join this fight. When Hamas sees the way the IDF can topple all the (PIJ) leaders in two days, they know they can do it to them as well."
Avivi said that, at the moment, Hamas leaders are enjoying their wealth gleaned from taxes and donations in Gaza, so they are not looking to upset their status quo money while they rebuild their own weapons arsenal still depleted from their 2021 war with Israel. 
COULD PIJ GAIN DOMINANCE OVER HAMAS?
PIJ used this skirmish to promote its own popularity among Gaza residents, telling them Hamas is no longer a reliable leader for the Palestinian cause.
"'All they care about is money and they have become spoiled and you should support us instead,'" Avivi said of the PIJ messaging to Gaza residents. "One of the things they did now in the operation, they ran a campaign saying, 'If you don't want to get shot at (by Israel), don't put up a white flag – put a Hamas flag and you will be safe.'"
Will that work to win over Hamas supporters to the PIJ cause? Not easily.
"Since Hamas took control (in 2007), they have full control of the education system. It is complete indoctrination," Avivi said. "A young man who was three years old when Hamas took over would now be 18.
"Every child, from the moment he goes to kindergarten, learns to be a little 'Hamas-nik.' They grow up to be full supporters."
It also comes down to Iranian influence.
"Since they are Sunnis, Iranian involvement is something many of them don't like. The hate between Sunni and Shia is bigger than how much they hate Jews."
"(Palestinians) don't like Iran," Avivi continued. "And Iran is promoting Iranian interests," not Palestinian ones.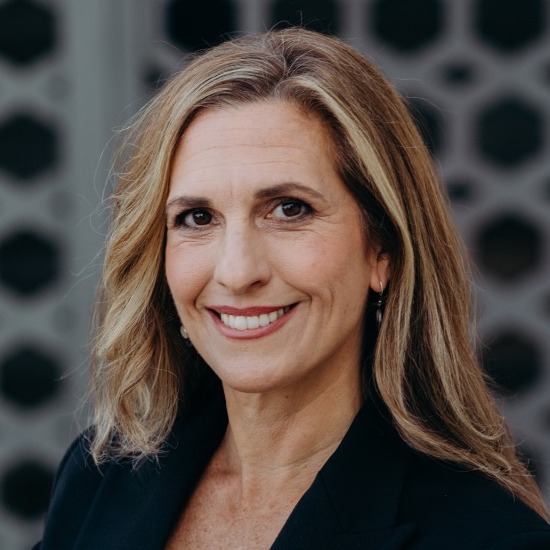 Nicole Jansezian was the news editor and senior correspondent for ALL ISRAEL NEWS.
Popular Articles
A message from All Israel News
Help us educate Christians on a daily basis about what is happening in Israel & the Middle East and why it matters.
For as little as $5, you can support ALL ISRAEL NEWS, a non-profit media organization that is supported by readers like you.
Donate to ALL ISRAEL NEWS
Latest Stories
Comments