What is holding back Israeli-Saudi peace deal? 'We need to solve the Palestinians part' MBS says
Saudi Crown Prince Mohammed bin Salman in an interview with Fox News anchor Bret Baier, Sept. 20, 2023 (Photo: Bandaralgaloud/Twitter)
Saudi Crown Prince Mohammed bin Salman confirmed what Israeli and American officials have been implying for weeks when he said, "the biggest historical deal since the end of the Cold War" may be closer than ever.
"Every day we get closer," the crown prince told Fox News on Wednesday in reference to a Saudi peace deal with Israel. "It seems it's for the first time real one serious. We get to see how it goes."
He also outright denied reports that he had suspended the negotiations.
Famously known by his initials, MBS, the Saudi prince granted his first-ever all-English interview to Fox network's host Bret Baier from Saudi Arabia. It aired on the heels of a meeting between U.S. President Joe Biden and Israeli Prime Minister Benjamin Netanyahu in New York earlier in the day.
The Israeli premier told Biden: "I think that under your leadership, Mr. President, we can forge a historic peace between Israel and Saudi Arabia."   
"I think such a peace would go a long way for us to advance the end of the Arab-Israeli conflict, achieve reconciliation between the Islamic world and the Jewish state and advance a genuine peace between Israel and the Palestinians," Netanyahu continued.
Biden agreed that an Israeli-Saudi peace agreement, would be a "big deal."
MBS, who is already the de facto ruler of the kingdom, mentioned the Palestinian Authority when asked what it would take to get Saudi Arabia to normalize its relations with Israel.
"For us, the Palestinian issue is very important. We need to solve that part," he said. "And we have a good negotiations strategy until now."
"If we have a breakthrough of reaching a deal that give the Palestinians their needs and make the region calm, we're going to work with whoever is there," MBS added. He emphasized that he wants to see "a good life for the Palestinians." 
Nonetheless, the crown prince refused to specify what kind of concessions to the Palestinians he expects Israel to undertake and said he will continue to discuss those during negotiations with the Biden administration. 
According to reports, the Saudis also have a list of demands from the United States in exchange for the deal. They expect the Biden administration to provide them with "security guarantees" in the shape of a defense alliance.
The New York Times reported this week that the U.S. is exploring the option of establishing a military pact with Saudi Arabia, similar to the ones it has in place with South Korea and Japan.
In addition, Saudi Arabia expects to receive American assistance in developing civilian nuclear capabilities. However, if Iran ever gets nuclear weapons, MBS noted that his country would need more than that.
"If they get one, we have to get one for security reasons, for balancing power," stated bin Salman.
He noted that he hopes a Middle East arms race does not materialize.
"We are concerned if any country getting a nuclear weapon: That's a bad, that's a bad move," MBS explained. "They don't need to get nuclear weapon because you cannot use it."
"Any country use a nuclear weapon that means they are having a war with the rest of the world," he added. "The world cannot see another Hiroshima. If the world sees 100,000 people dead that mean you are in a war with the rest of the world."
"So, to use this effort to reach a nuclear weapon – because you cannot use it – if you use it, you got to have a big fight with the rest of the world." 
The Fox interview host Baier also pressed the Saudi leader about the fact that 15 of the 19 hijackers who executed the September 11 attacks were Saudi citizens. 
MBS said Osama bin Laden was an enemy of the kingdom who had executed attacks in Saudi Arabia in the 1990s. He alleged that implying that the Saudi government had facilitated or supported the attacks would serve bin Laden's original goal.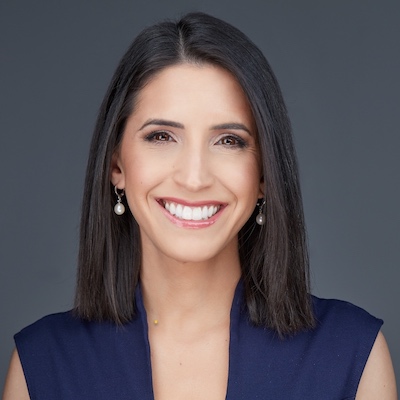 Tal Heinrich is a senior correspondent for both ALL ISRAEL NEWS and ALL ARAB NEWS. She is currently based in New York City. Tal also provides reports and analysis for Israeli Hebrew media Channel 14 News.
Popular Articles
A message from All Israel News
Help us educate Christians on a daily basis about what is happening in Israel & the Middle East and why it matters.
For as little as $5, you can support ALL ISRAEL NEWS, a non-profit media organization that is supported by readers like you.
Donate to ALL ISRAEL NEWS
Latest Stories
Comments