Washington DC under military lockdown in preparation for Biden inauguration
Despite city looking like a war zone, inauguration will be safe, Homeland Security chief says.
(Image: US Secret Service Twitter feed)
The presidential inauguration is going to be vastly different in 2021 from the traditional ceremony we are used to seeing.

U.S. President Donald Trump has already announced he will not attend. Only four other presidents in American history were not on hand for the transition.


Due to the coronavirus, the ceremony is mostly going to be virtual. Very few people will be allowed to attend when typically the Mall contains a full audience.


And, Washington D.C. is under lockdown — and not just because of COVID. The threat of violent attacks against government officials and property is deemed very high, and security officials are taking no chances.
With road closures and barricades, the atmosphere is extremely militarized. Some 25,000 National Guard troops — more than there are soldiers deployed in Afghanistan and Iraq — are present in Washington D.C. this week.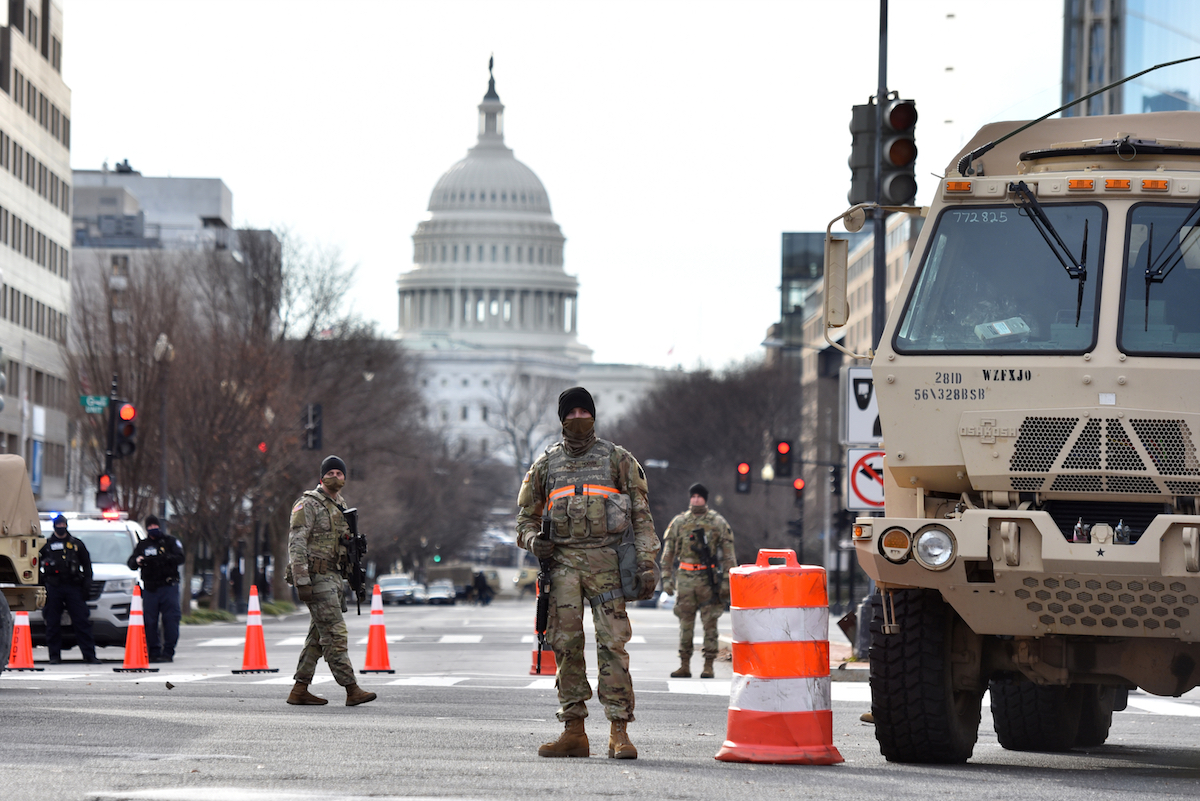 Members of the National Guard block off an intersection at New Jersey Avenue NW and Massachusetts Avenue NW, near the U.S. Capitol on Jan. 17, 2021. (Photo: Amy Newman-NorthJersey.com via USA TODAY NETWORK)
The National Guard was called in to supplement other agencies including FBI, U.S. Secret Service, Department of Homeland Security, U.S. Capitol Police and D.C. Police.
The heavy security is in response to the deadly riots that unfolded on Jan. 6 when a mob broke into the U.S. Capitol Building.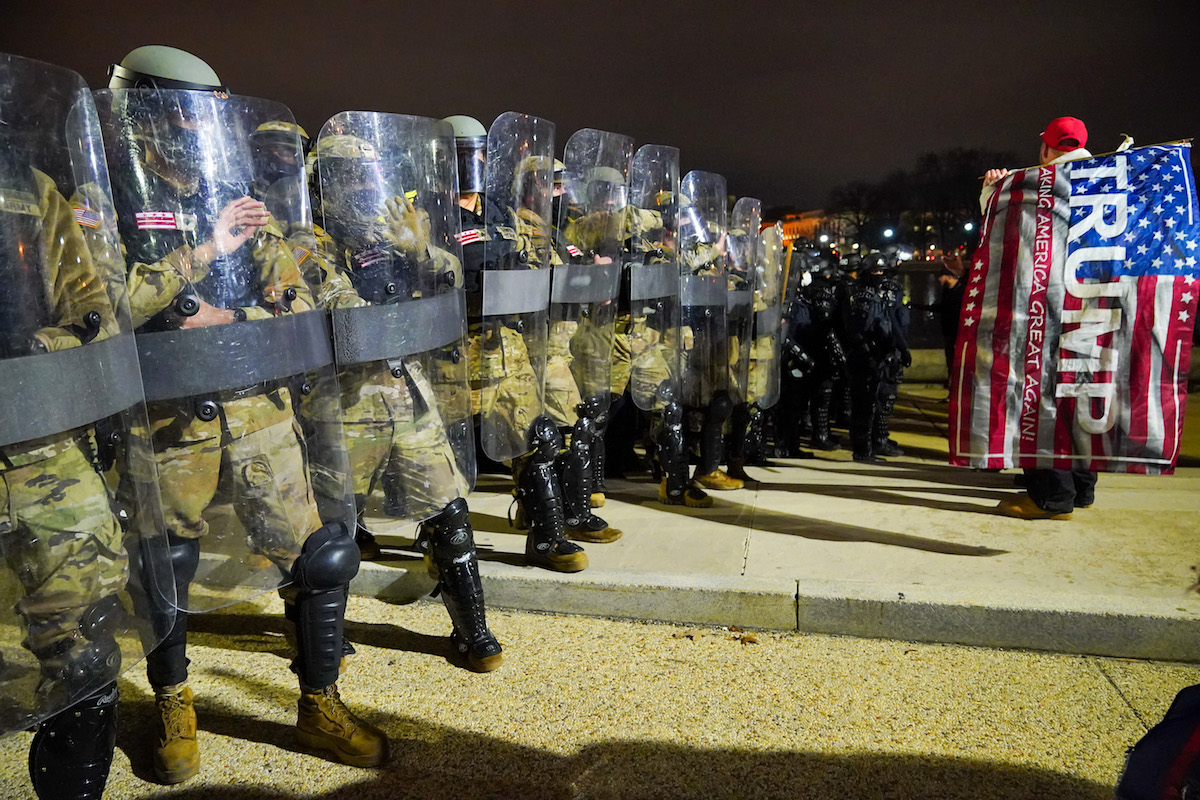 U.S. National Guard was activated to take back U.S. Capitol from the protestors who stormed the building on Jan. 6, 2021 (Photo: John Nacion / SOPA Images/Sipa USA)
The concern has turned D.C. into a war zone: Barbed wire, checkpoint, road barricades and guards with automatic weapons in America's capital city.

Politico describes the scene: "With stunning efficiency, roadblocks have been established about a half-mile away to all routes leading to the Capitol, Pennsylvania Avenue, the National Mall and the White House. Practically everything that a tourist would come to see in D.C. is now behind cement barricades and high fences, and you have to park your car and walk quite a ways to get to a series of perimeters."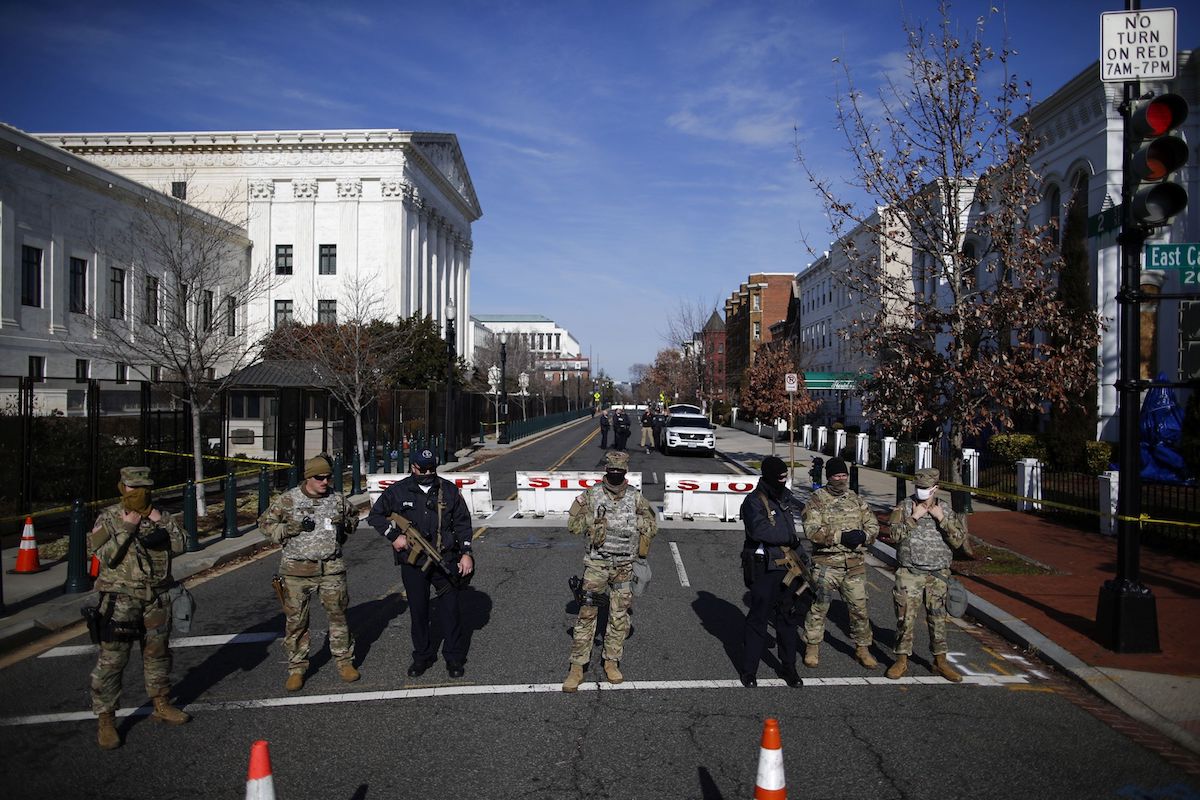 Members of the National Guard secure the area near the Capitol for possible protest ahead of U.S. President-elect Joe Biden's inauguration, in Washington, U.S., Jan. 16, 2021. (Photo: REUTERS/Eduardo Munoz)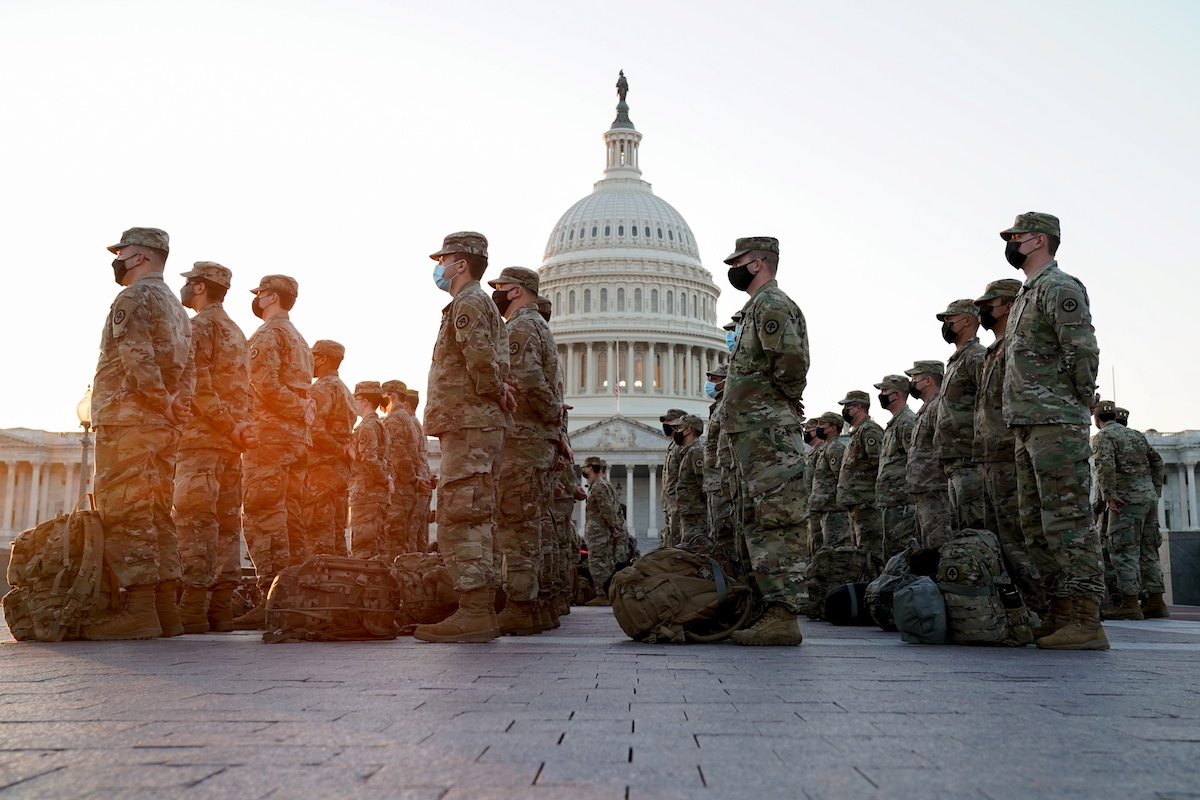 Members of the National Guard gather at the U.S. Capitol on Jan. 12, 2021. (Photo: REUTERS/Erin Scott)
The Hill writes that the "The Secret Service is even referring to the new perimeter around the Capitol as the 'Green Zone' — the same name used for secure zones in Iraq and Afghanistan's capital cities."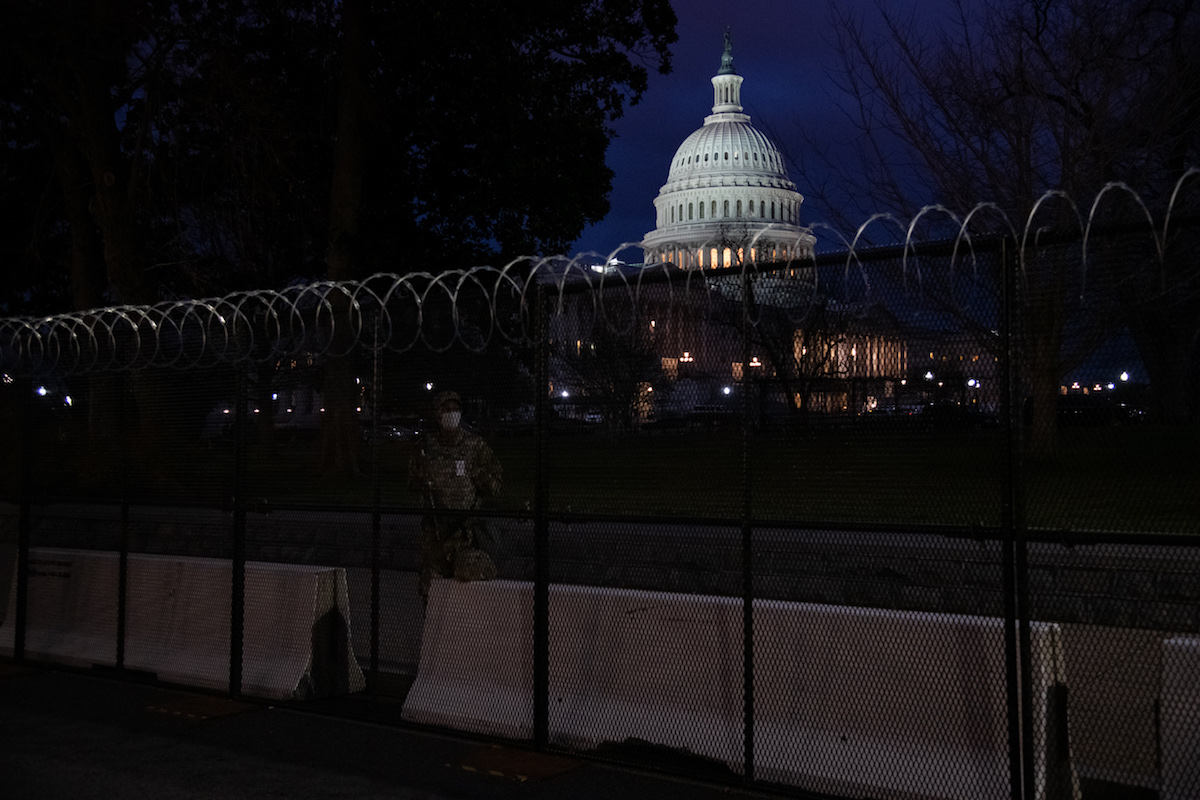 Barricade set up around the perimeter of the U.S. Capitol Building (Photo: Graeme Sloan/Sipa USA)
And lastly, as The Associated Press reports, "U.S. defense officials say they are worried about an insider attack or other threat from service members." Hence, the FBI is vetting all service members in the capital.
Federal authorities are also tracking "concerning online chatter" about threats and armed protests connected to the inauguration.
Nevertheless, acting deputy secretary of the Department of Homeland Security Ken Cuccinelli told FOX's Maria  Bartiromo that Americans can "expect a safe, smooth inauguration."
"It is a very secure event. We're prepared for orders of magnitude or sorts of problems that happened on Jan. 6, and that was before Jan. 6, so America can be very confident this is going to be a safe, smooth inauguration and transition of power," Cuccinelli said. 
However, Sen. Rand Paul (R-Ky) told Fox News' "Ingraham Angle" the government is overreacting because it under-reacted on Jan. 6 and now he is concerned about civil liberties of Americans coming under attack.
"I think there was too little security obviously last week, and now we're going to become a militarized zone," Paul said. "And they're checking congressmen as they come in to see if they have a sharp pencil or a sharp pen. So, it's gotten ridiculous. And so we'll see what happens, and whether it's permanent. But most people who write about civil liberties say that in times of war, or in times of stress, or in times of crisis, you lose your civil liberties very quickly."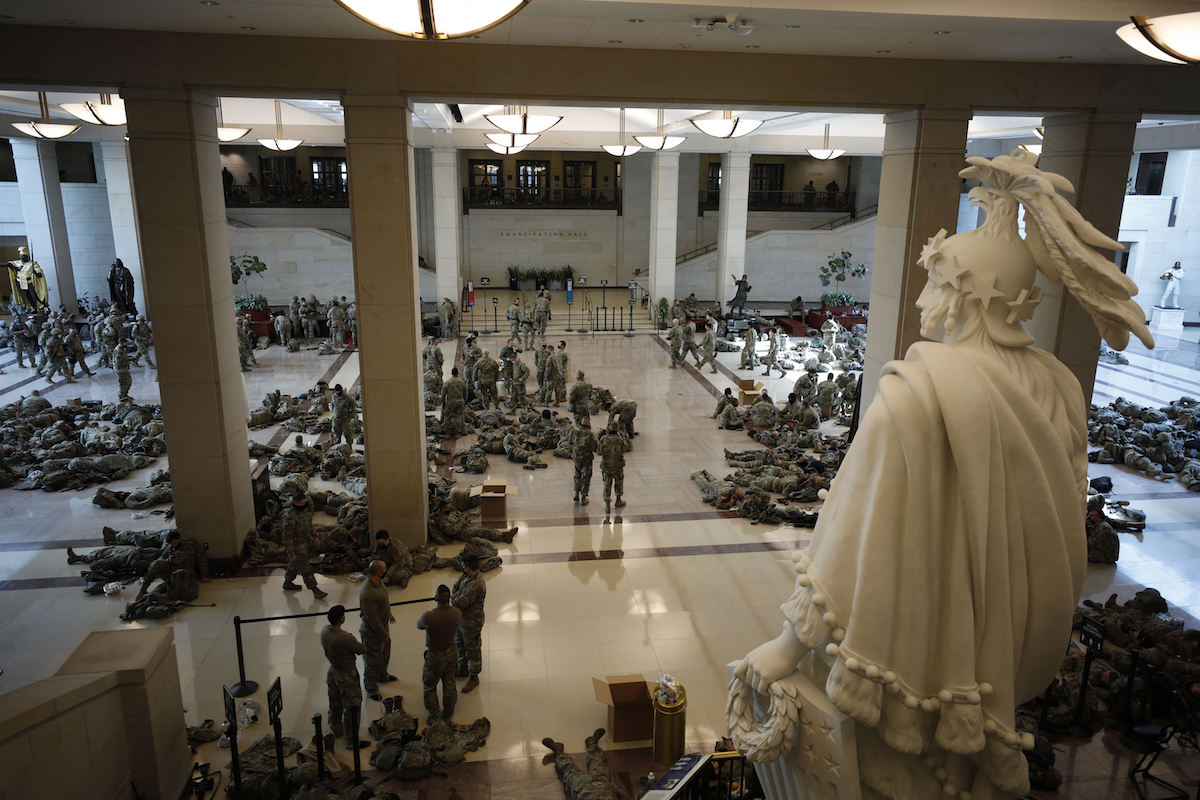 Members of the National Guard inside the U.S. Capitol during the impeachment debate and vote in Washington on Jan. 13, 2021. (Photo: Yuri Gripas/ABACAPRESS.COM)
John Adams, the second president, did not not attend Thomas Jefferson's inauguration in 1801

John Quincy Adams refused to attend the inauguration of successor Andrew Jackson in 1829

Martin Van Buren did not attend the inauguration of William Henry Harrison in 1841

Andrew Johnson did not attend the inauguration of Ulysses S. Grant in 1869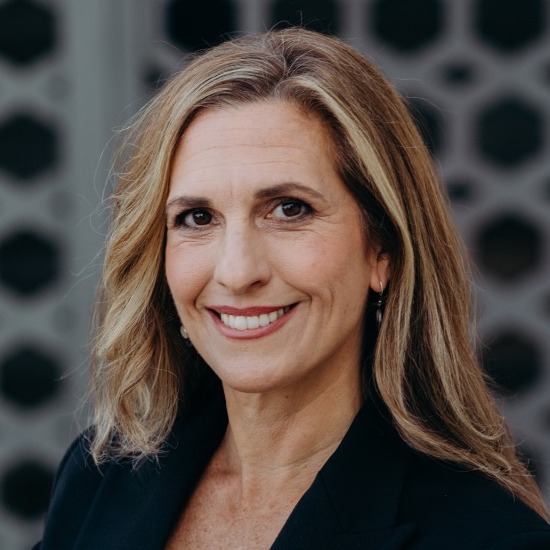 Nicole Jansezian is the news editor for both ALL ISRAEL NEWS and ALL ARAB NEWS and senior correspondent for ALL ISRAEL NEWS
A message from All Israel News
Help us educate Christians on a daily basis about what is happening in Israel & the Middle East and why it matters.
For as little as $5, you can support ALL ISRAEL NEWS, a non-profit media organization that is supported by readers like you.
Donate to ALL ISRAEL NEWS
Current Top Stories
Comments