United States goes on Israel's no-fly list for the first time since pandemic restrictions began
This comes as Bennett predicts high morbidity in coming weeks all due to Omicron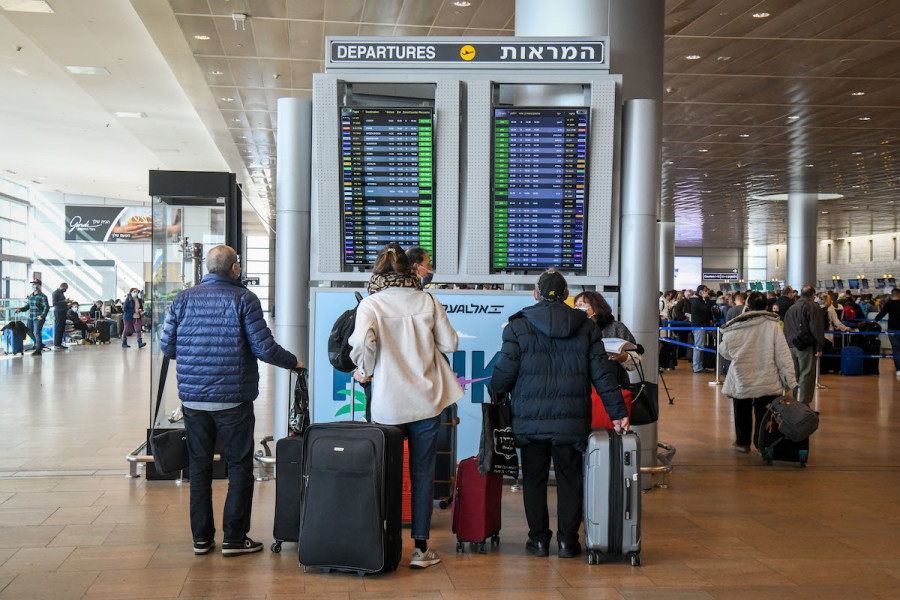 Travelers seen at Ben-Gurion International Airport, Dec. 19, 2021. (Photo: Flash90)
For the first time since the pandemic descended upon the globe, Israel has placed the United States on its no-fly list – something that former Prime Minister Benjamin Netanyahu went to great lengths to avoid.
In fact, rather than declare the U.S. a "red" country, Netanyahu instead sealed the country "hermetically" meaning that entry and exit to and from Israel was forbidden, even to citizens. Ben-Gurion International Airport was closed to commercial air traffic into and out of the country from Jan. 25 until March 21, leaving many Israeli citizens stranded abroad and banning unvaccinated Israelis from returning, in a move that the Supreme Court eventually declared unconstitutional.
Today, Cabinet ministers expanded an ever-growing list of red countries to include the U.S., Belgium, Canada, Germany, Hungary, Italy, Morocco, Portugal, Switzerland and Turkey. These countries join a list approved last week labeling Denmark, Finland, France, Ireland, Norway, South Africa, Spain, Sweden, the United Arab Emirates, the UK and most African nations as red.
From midnight, an Israeli will need to request permission from a government exceptions committee to fly to these countries.
Foreign Minister Yair Lapid said he was asked whether declaring countries red harms Israel.
"The answer is it does, but we know how to manage it," he said. "The countries of the world understand us, because they're getting hit much worse than we are."
In what he called "an important and brave decision," Prime Minister Naftali Bennett raised the alarm on the Omicron variant three weeks ago when Israel became the first country to seal the borders to foreigners in an effort to keep the mutation at bay.
"There were those who thought we were exaggerating. There were those who said, 'He's hysterical.' But I thank the members of the government who understood that it was necessary – first of all – to buy time and keep the variant away from Israel's borders as much as possible," he said on Sunday.
Earlier this year when Netanyahu placed harsh shut-down orders on the country, the airport was closed for nine weeks total. During that time, the number of Israelis who were eventually allowed to return was capped at just 3,000 people per day. Foreigners were not allowed in at all for most of the last 20 months but a few exceptions were made during that time including athletes for an international judo competition in February.
But the United States – Israel's strongest ally – was never singled out as taboo. Rather, Israel declared the entire world to be red, and placed restrictions on its own citizens such as requiring a special exemption to leave or return to the country and a 14-day quarantine upon returning.
People speculated that Netanyahu did not want to risk jeopardizing diplomatic relations with the United States. Israeli news also reported at the time that U.S. Vice President Mike Pence urged Netanyahu to place a blanket quarantine for Israelis returning from all nations, not just America.
Relations between the UAE and Israel suffered after Israel declared its new Gulf ally a red country right before the third wave of COVID swept the country in January.
Now, Israelis who are abroad are allowed to return from red countries, but they will be required to enter quarantine in state-run COVID quarantine facilities – otherwise known as "corona hotels." Those who are vaccinated can leave after their first test comes back negative, but must self-isolate at home for seven days. Those who are not vaccinated or recovered from COVID in the past six months will be required to stay in the state-run facility for the full seven days until a second COVID test on the last day returns negative. The government has been considering whether to charge the unvaccinated for these facilities which have up to now been free.
Defense Minister Benny Gantz ordered the Homefront Command to open two more corona hotels bringing the total in the country to five. Considering the ban on foreigners and the general shutdown of tourism, most hotels are empty at the moment.
The rational thing to do now, Bennett said, is to "vaccinate the children of Israel as quickly as possible."
"Here, in vaccinating children, Israel is, unusually, not first in the world. In the U.S., over 5 million children have been vaccinated and they have no significant side effects. We can learn from their experience," he said.
"Today we are entering a new stage. We will issue directives soon," he said.
He noted that in some cities over 30% of children have been vaccinated, but in other places only "2%, 3% and even less. This disturbs me very much."
He said parents "have the responsibility" to make this happen.
Bennett went on to predict that "in three or four weeks, maybe sooner, we will see a jump in morbidity that will leave no room for doubt. As the government, we are preparing in every aspect."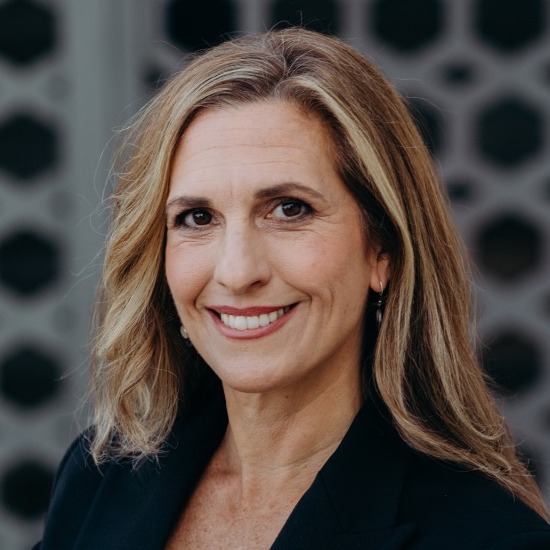 Nicole Jansezian was the news editor and senior correspondent for ALL ISRAEL NEWS.
A message from All Israel News
Help us educate Christians on a daily basis about what is happening in Israel & the Middle East and why it matters.
For as little as $5, you can support ALL ISRAEL NEWS, a non-profit media organization that is supported by readers like you.
Donate to ALL ISRAEL NEWS
Current Top Stories
Comments