Opinion Blog / Guest Columnist
ALL ISRAEL NEWS is committed to fair and balanced coverage and analysis, and honored to publish a wide-range of opinions. That said, views expressed by guest columnists may not necessarily reflect the views of our staff.
United Nations Human Rights Council is inhumane toward Israel
United Nations Human Rights Council special session on "the deteriorating human rights situation in the occupied Palestinian territory, including East Jerusalem," United Nations Office in Geneva, May 18, 2018. (UN Photo/Elma Okic)
The United Nations General Assembly is prepping for its annual meeting, which opens on September 5. Israel remains high on its agenda—expressly in meetings conducted by the Human Rights Council and their star pupil, the Commission of Inquiry. Although the UN purports to be fair, the Human Rights Council has exhibited a clear pattern of singling out and targeting the world's only Jewish state.
Israel receives "special" treatment from the Human Rights Council, since it is the only nation where a human rights inquiry lasts forever! Now with 193 members, the United Nations has undergone an unwelcome transformation—distorting truth with artificial "facts"—ever since it voted favorably for the Partition Plan on November 29, 1947. Six months later, this resolution resulted in votes for Israel's modern statehood on May 14, 1948—which took place 75 years ago. History tells us that Israel's leaders accepted the partition plan while Arab leaders rejected it. It is indeed unfortunate that Arabs rejected statehood for their population and instead chose hatred and war as a substitute. 
On the two dates mentioned above—November 29, 1947, and May 14, 1948—the United Nations played a critical role in helping to fulfill prophecy, voting to return their ancestral homeland to the Jews, its indigenous people. The UN had no idea that God in His sovereignty enlisted the Jewish people as vessels to enact Isaiah 66:8 NIV—"Who has ever heard of such things? Who has ever seen things like this? Can a country be born in a day or a nation be brought forth in a moment? Yet no sooner is Zion in labor than she gives birth to her children." 
Let's take a look at how the Commission of Inquiry (COI) was formed. On May 27, 2021, a Palestinian and Pakistani delegation requested a special session about "the Grave Human Rights Situation in the Occupied Palestinian Territory, including East Jerusalem." The delegation represented a coalition of Islamic states—the Organization of Islamic Cooperation—with a membership of 57 countries on four continents. 
Heading up the COI is South African Judge Navi Pillay, who lugs her anti-Israel biases into Commission meetings. She has frequently slandered Israel, calling it an "apartheid state," and lobbied governments to "sanction apartheid Israel." One of Pillay's most glaring actions occurred when she convened the 2009 Durban II conference in Geneva, Switzerland. She welcomed former Iranian President Mahmoud Ahmadinejad to spew his anti-Israel poison. Thankfully most democracies boycotted the Durban II. Ms. Pillay saw apartheid firsthand in her home country, which was itself cruelly apartheid. 
I do not know if Ms. Pillay has visited Israel. If so, has she met with any of the thousands of Ethiopian Jews airlifted to freedom by Israel? Has she met with Palestinian President Mahmoud Abbas at the United Nations General Assembly to question his policy of establishing hate filled anti-Israel media? Has she visited factories in Israel's Barkan Industrial Park to see thousands of Palestinians working alongside Jews, all who receive equal pay—and some holding management positions?
The COI's latest report in a June 2023 session of the UN Human Rights Council reveals that not one Palestinian terrorist or terrorist organization was mentioned. Not one. Months later, after a contentious COI meeting in November, during an interview with Israel's i24 News Ms. Pillay claimed, "I'm 81 years old and this is the first time I've been accused of anti-Semitism." Her comment was aimed in part at Israel's ambassador to the UN, Gilad Erdan, who vigorously questioned her impartiality and accused Pillay and the COI of "Jew hatred," blatant anti-Semitism, and being part of a "terror-supporting Commission." 
In meetings, Pillay seemed shocked that Erdan and 18 member states spoke out in a debate describing the Commission of Inquiry as biased against Israel after a COI Report. It was the first time in decades that such bias was leveled—a much-needed change! The United States weighed in, stating that it remained "deeply concerned about the creation of the Commission of Inquiry … [and its] unwieldy scope. We also reaffirm our condemnation of anti-Semitism and anti-Israel bias." 
Hillel Neuer is executive director of UN Watch, a nonprofit organization whose purpose is to hold the United Nations accountable to its founding principles. Appearing before the U.S. Congress last June, Neuer highlighted proofs of anti-Semitism. During that appearance, he eloquently pointed out: "While dictators are honored, a democracy is scapegoated. The only country in the world with a standing agenda item at the Council is not China, which denies basic human rights to 1.5 billion people, nor is it Iran which beats, blinds, and poisons women and girls for protesting. It is Israel."
UN Watch is a valuable news source for those who want to learn more about the UN's outright bias against the world's only Jewish state. The United Nations Human Rights Council (UNHRC) was established in 2006 and its anti-Israel record is statistically revealing. As examples, they have passed 14 resolutions on Iran, 16 on North Korea, 42 on Syria, and fewer resolutions on other countries. Yet they denounced Israel in 103 resolutions—more than Iran, North Korea, and Syria combined.
The Jerusalem Center for Public Affairs (JCPA) defines the COI as "wanting to launch a global dragnet for the guardians, builders, and defenders of the Jewish state." Now more than ever, Israel needs its evangelical guardians and defenders at the United Nations. 
With facts provided by UN Watch, Christians have an opportunity to advocate for Israel. Using this link, Sign up | CiviCRM (unwatch.org), you will know what is happening and can act by signing important petitions disseminated by UN Watch from time to time. We cannot underestimate the small steps when thousands of us are united to oppose the Jew hatred rampant in the United Nations! 
Ultimately, we are often assured in the Bible that Israel rests in the sovereign Hands of the God of Abraham, Isaac, Jacob, and Jesus. Nevertheless, we honor Him by acting on behalf of Israel—a land and a people that He chose to transmit the Old and New Testaments and come to earth through Jewish lineage. Let us stand with Israel, our spiritual homeland, in prayer, facts, and actions.  
This article originally appeared here and is reposted with permission.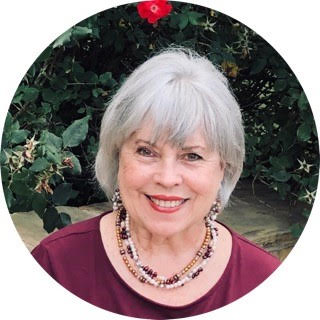 Arlene Bridges Samuels pioneered Christian outreach for the American Israel Public Affairs Committee (AIPAC). After nine years she retired and later worked part-time with International Christian Embassy Jerusalem USA. Arlene is now an author at The Blogs-Times of Israel and writes a weekly column at CBN ISRAEL. She has often traveled to Israel, including being invited three times by Israel's Government Press Office to their annual Christian Media Summit. Read more of her articles on her CBN Israel blog.
Popular Articles
A message from All Israel News
Help us educate Christians on a daily basis about what is happening in Israel & the Middle East and why it matters.
For as little as $5, you can support ALL ISRAEL NEWS, a non-profit media organization that is supported by readers like you.
Donate to ALL ISRAEL NEWS
Latest Stories
Comments