UN Security Council holds emergency session on Jerusalem violence at request of UAE 
UAE summons Israeli ambassador, cancels its participation in Israel's Independence Day flyby; Erdogan tells Herzog he is upset by events caused by "radical Israeli groups and security forces"
Palestinians set fire to a trash bin during clashes with Israeli security forces in Jerusalem's Old City, April 17, 2022 (Photo: Ilia Yefimovich/DPA/Reuters)
UN Security Council holds special discussion over Jerusalem violence
The United Nations Security Council convened an emergency consultation on Tuesday to discuss the latest outbreak of violence in Jerusalem's Old City.
The closed session, for Security Council members only, was not broadcast on UN Live TV. It was initiated at the request of the United Arab Emirates, as the sole Arab representative in the council. Other members including France, China, Norway and Ireland have joined the UAE's initiative. 
Following the discussion, current and former European Union member states of the Security Council led by France, Estonia and Ireland, called for "calm and de-escalation."
They stressed that "violence needs to stop immediately" and condemned all forms of terrorism, as well as the firing of rockets from Gaza into southern Israel. 
"We are following with deep concern the escalating tensions, including in East Jerusalem, where recent clashes took place at the holy sites," they said in a shared statement. "The status quo of the holy site must be fully respected."
Ahead of the meeting, Norway's Ambassador to the UN Mona Juul said at the media stakeout, that even if the council does not pass any resolution in regard to the situation in Jerusalem, its convention sends a strong message by itself. 
At a #UNSC press stakeout this morning, I expressed #NorwayUNSC's deep concern about the rising tensions in #Jerusalem & the #WestBank

We call for restraint, an end to inflammatory rhetoric and urgent de-escalation on all sides

At all times, civilians must be protected pic.twitter.com/Tr8CsX4wtq

— Mona Juul (@mona_juul) April 19, 2022
Tensions between Israelis and Palestinians tend to spike during Ramadan, although violence this year has been restrained compared to last year's clashes. Prior to Ramadan, a series of deadly terror attacks targeting Israelis prompted a series of Israeli military raids across the West Bank. On Monday evening, Hamas fired a rocked from Gaza towards Israeli territory and the IDF responded with air raids on the Strip overnight. 
UAE summons Israel's ambassador
On Tuesday, the UAE summoned Israel's Ambassador Amir Hayek and informed him of the "country's strong protest and denunciation of the events taking place in Jerusalem and al-Aqsa Mosque, including attacks on civilians and incursions into holy places that resulted in the injury of a number of civilians." 
UAE's Minister of State for International Cooperation Reem bint Ebrahim Al Hashimy stressed the need to "immediately stop these events, provide full protection for worshipers, respect the right of Palestinians to practice their religious rites, and halt any practices that violate the sanctity of al-Aqsa Mosque."
The UAE also announced that it decided to cancel its anticipated participation in Israel's Independence Day Flyby, scheduled for May 5. Two Emirati civilian carriers, Ethihad Airways and Wizz Air Abu Dhabi, were supposed to be part of the celebration for the first time.
Jordan has also summoned Israeli Deputy Ambassador Sami Abu Janeb today over Israel's "violations" on the Temple Mount.
ERDOGAN TELLS HERZOG HE IS UPSET OVER VIOLENCE
Turkish President Tayyip Erdogan told Israel's President Isaac Herzog on Tuesday he was "very upset" by Palestinians injured or killed in Jerusalem. 
Following their conversation, Erdogan tweeted that he discussed with Herzog "the events caused by some Israeli radical groups and security forces in Palestine in recent days."
"We are deeply saddened by the fact that more than 400 Palestinians were injured and 18 people, including children, lost their lives in the events that took place in the West Bank and Masjid al-Aqsa since the beginning of the month of Ramadan," Erdogan said in a tweet. 
He added that the holidays should be celebrated in a festive mood.
"These images, which are encountered every year because of some radicals, hurt the consciences and cause justifiable reactions in the entire Islamic world," the Turkish president further wrote.  
Israeli President Isaac Herzog reaffirmed in the conversation with Erdogan that contrary to false reports – the State of Israel is careful to maintain the status quo and freedom of worship, especially during this period, according to a statement from his office.
Herzog mentioned the intense daily efforts made by the Israel Police and other security forces to facilitate prayers on the Temple Mount, despite provocations and incitement on the part of various actors.
"We must not listen to the voices of incitement and mendacious propaganda," the Israeli president added. "The public is looking up to the region's leaders and expects us all to act responsibly and work for calm in these holy days for all religions in the region."
Herzog emphasized that violence – in every form – must be condemned. He highlighted in particular the incident in which Jews were attacked on their way to Passover prayers at the Western Wall. And in the two weeks prior to Passover, 14 people in Israel were killed in terror attacks.
Presidents Herzog and Erdogan met in Ankara last month, following recent overtures on behalf of Turkey to amend its relationship with Israel. Throughout the clashes in Jerusalem and around the West Bank, the Turkish reaction so far to the situation has been calmer than in past security escalations between Israel and the Palestinians. 
On Sunday, Erdogan told Palestinian Authority President Abbas that he condemns Israel's "intervention on worshippers" at al-Aqsa Mosque and threats to its "status or spirit."
BLINKEN CALLS ISRAELI, JORDANIAN, PALESTINIAN OFFICIALS
U.S. Secretary of State Antony Blinken spoke on Tuesday with Israel's Foreign Minister Yair Lapid on Tuesday and reportedly promised that the U.S. would support Israel in international forums, according to officials at Lapid's office. There was no readout of the call from the U.S.
Lapid guaranteed to Blinken that Israel is making efforts to ensure freedom of religion for "the three Jerusalem religions. He added that Israel will not tolerate statements that appear to support violence around Jerusalem, that further ignite the situation.
"The foreign minister emphasized Israel's balanced and responsible efforts against rioting by hundreds of Muslim extremists on the Temple Mount, and about gaps in information and false reports, distributed by extremists, stoking the fire and violence instead of bringing calm," the Israeli Foreign Ministry said. 
Earlier in the day, Secretary Blinken also held calls with Palestinian President Mahmoud Abbas and with Jordanian counterpart, Ayman Safadi. Blinken stressed the importance of maintaining the status quo at Jerusalem holy sites, the State Department said in a statement. 
"Secretary Blinken emphasized the importance of upholding the historic status quo at the Haram al-Sharif/Temple Mount, and appreciation for the Hashemite Kingdom of Jordan's special role as custodian of Muslim holy places in Jerusalem," said State Department spokesman Ned Price.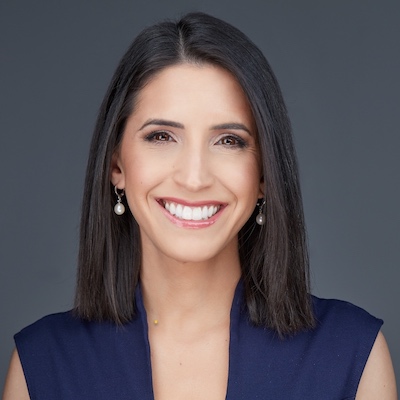 Tal Heinrich is a senior correspondent for both ALL ISRAEL NEWS and ALL ARAB NEWS. She is currently based in New York City. Tal also provides reports and analysis for Israeli Hebrew media Channel 14 News.
A message from All Israel News
Help us educate Christians on a daily basis about what is happening in Israel & the Middle East and why it matters.
For as little as $5, you can support ALL ISRAEL NEWS, a non-profit media organization that is supported by readers like you.
Donate to ALL ISRAEL NEWS
Current Top Stories
Comments