TRUMP VS. BIG-TECH: Facebook's oversight board upholds Trump ban
Trump responds: Big Tech companies 'must pay a political price'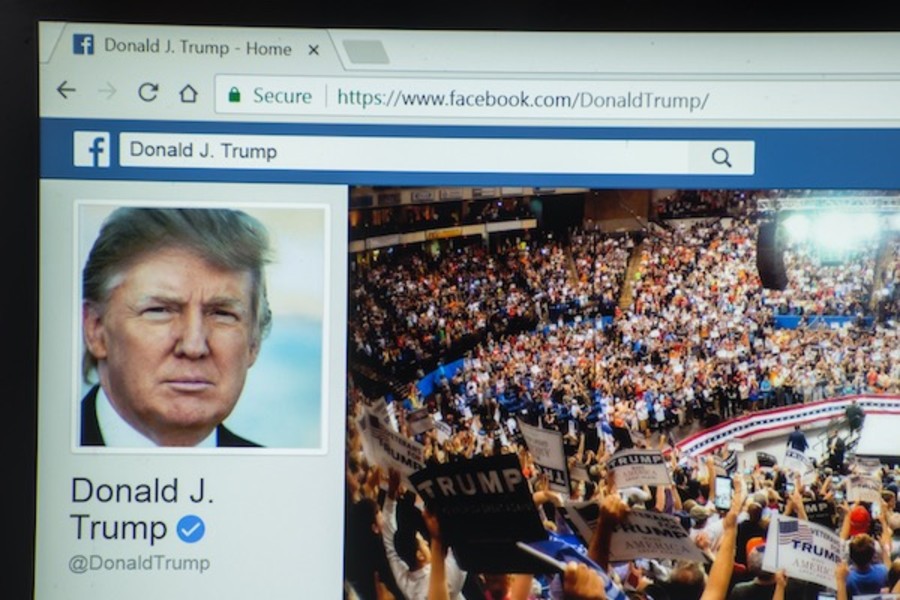 (Shutterstock: June 28, 2017: Official facebook profile of president of United States of America Donald J. Trump)
Ayatollah Khamenei, North Korea's Kim Jong Un and critics of Israel are alive and well on Facebook, but former President Donald Trump remains de-platformed after a ruling this week issued by the social media giant.
Trump was silenced by Big-Tech on Jan. 7, the day after the storming of the United States Capitol Building. On Wednesday, the Oversight Board – also known as "Facebook's Supreme Court" – upheld the company's initial decision five months ago and ruled not to reinstate Trump's account.
Conservatives bristled at the ruling.
"Facebook's content moderation standards are not applied in a fair and neutral manner," said Rep. Ken Buck, R-Colo. "If this were true, world leaders who spew violent speech like the Ayatollah of Iran or Chinese Communist Party officials would be de-platformed."
Although the Oversight Board criticized Facebook for imposing an infinite suspension and required the company to review the case again after six months, the bottom line is that Donald Trump is the only political leader to be banned from Facebook.
Trump called the decision "a total disgrace and embarrassment to our country."
"Free speech has been taken away from the president of the United States because the radical left lunatics are afraid of the truth," he said on his website. "These corrupt social media companies must pay a political price, and must never again be allowed to destroy and decimate our electoral process."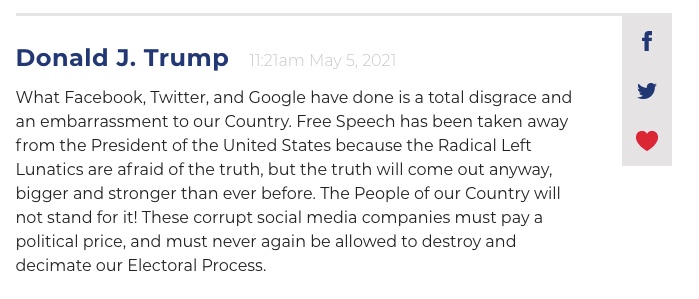 (Screenshot: https://www.donaldjtrump.com/desk)
The Facebook Oversight Board is supposedly an independent body, but is financed from a $130 million trust setup by Facebook. How is that independent? 
Facebook passes the responsibility to the Oversight Board which then passes the responsibility back to Facebook to implement "clear, necessary and proportionate policies" within six months. Does anybody really think that Facebook or the Oversight Board will change their minds in six months? What new information do they need?
There seems to be one set of rules for Donald Trump and another set of rules for everybody else when it comes to social media.
The Facebook Oversight Board is comprised of 20 members from a variety of diverse backgrounds. Five members are from the United States and 15 members are from Denmark, Brazil, Yemen, Indonesia, Pakistan, Cameroon, France, Senegal, Ghana, India, Israel, Kenya, Hungry, United Kingdom, Australia, Columbia and Taiwan. A list of the 20 Oversight Board members can be found here. The Israeli representative on the Oversight Board is Emi Palmor, an advocate and lecturer at the Interdisciplinary Center Herzliya.
One day before the Oversight Board made its decision, Trump launched a new one-way "communication platform" called From the Desk of Donald J. Trump. Users can view the former president's posts, share on Facebook and Twitter, but cannot comment on the site.
Ironically, the social media share buttons on Trump's own website show the power of Facebook and Twitter. Even though Trump is not a fan of Big-Tech, he is currently relying on Facebook and Twitter's platforms for his fanbase to share posts in order to reach a wider audience.
Trump is rumored to be developing his own social media network that is expected to go head-to-head against Facebook and Twitter. Wednesday's decision by Facebook might be one more step in that direction.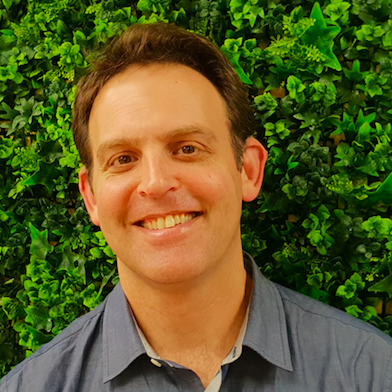 Joseph Magen is Co-Founder and Managing Editor of ALL ISRAEL NEWS and ALL ARAB NEWS. He has more than 20 years of experience in high-tech, software development, and the Israeli venture capital industry. Joseph lives in the Judean Hills outside of Jerusalem with his wife and five young children.
A message from All Israel News
Help us educate Christians on a daily basis about what is happening in Israel & the Middle East and why it matters.
For as little as $5, you can support ALL ISRAEL NEWS, a non-profit media organization that is supported by readers like you.
Donate to ALL ISRAEL NEWS
Current Top Stories
Comments