Trump support high among Israelis, American Evangelicals and Orthodox Jews
Josh Reinstein of Knesset Christian Caucus: "The closer you are to believing in the Bible the more likely you are going to vote for Trump." Evangelicals for Biden beg to differ.
President Donald Trump vs. former VP Joe Biden (Photo: Reuters)
Israelis, American Evangelicals and American Orthodox Jews overwhelmingly want incumbent President Donald Trump to win the U.S. elections next month while a strong majority of American Jews favor the Democrat candidate former Vice President Joe Biden, according to several polls.
This divide was given the spotlight at Israel's Christian Media Summit on Sunday in Jerusalem.
Joel C. Rosenberg, All Israel News editor-in-chief, pointed to a recent poll indicating that Israelis support Trump over Biden by more than 3-to-1. He then noted several reasons why Israelis favor Trump, from moving the U.S. Embassy to Jerusalem to recognizing Israel's sovereignty over the Golan Heights to brokering historic peace deals with two Gulf states, with perhaps more on the way.
Israelis also remember, Rosenberg noted, that "the previous administration — led in part by Joe Biden — moved toward Iran and made an insane nuclear deal with Iran that threatened not only Israel but our Arab allies as well."
While Rosenberg was analytical, retired Israeli general Amir Avivi, founder and CEO of Habitchonistim, outright endorsed Trump's re-election.
"President Trump is the greatest friend Israel has had in the White House and … we really want President Trump to win again," he told the global audience watching the Summit.
Jerusalem Post News Editor Maayan Jaffe-Hoffman, however, pointed out that "a Biden win or a Trump win will both have advantages and disadvantages for the State of Israel."
"Since President Trump has come into office he has done incredible things for the State of Israel, we know that," she said. "There's also been a big surge of anti-Semitism in the U.S. and other challenges and it's hard to say exactly where that stems from."
"Biden, while he did work with President (Barack) Obama obviously in office, has always been a friend of (Prime Minister Benjamin) Netanyahu and has a lot of pro-Israel values."
She also said she hoped that, no matter who wins, Israel would remain a bipartisan issue among American politicians as it traditionally has been.
Expat Americans living in Israel -- and dual US-Israeli citizens -- have traditionally voted Republican, as opposed to Jews living in America who vote overwhelmingly for Democrats.
Interestingly, according to several recent polls, the Israeli, American Evangelical and American Orthodox Jewish votes seem to be aligning this year heavily in Trump's favor.
A Jerusalem Post article covering the Christian Media Summit cited various recent surveys:
63 percent of Israelis favor Trump compared to almost 19 percent for Biden, according to a poll published in i24News
Evangelical support for Trump as high as 80 percent in some American polls
83 percent of American Orthodox Jews support Trump, according to a poll published by an Orthodox magazine
"It's quite shocking to see that the closer you are to believing in the Bible, whether you're Jewish or Christian, the more likely you are going to vote for Donald Trump," Josh Reinstein, director of the Knesset Christian Allies Caucus, told The Media Line.
"I don't think there has ever been this type of excitement for a president from the Orthodox Jewish community," Reinstein said.
Chris Mitchell, Middle East bureau chief for the Christian Broadcasting Network (CBN), explained that Evangelical Christians view this year's vote "as a pivotal election for the future of the country, America, and the future of the Church."
"Given the totality of what President Trump has done as [the most pro-life president in American history] as well as for religious freedoms… all of those issues are a huge difference between [Trump and] presidential candidate Hillary Clinton in 2016 and Joe Biden in 2020," Mitchell stated.
David Parsons, vice president and senior spokesman for the International Christian Embassy Jerusalem (ICEJ), told The Media Line that Christians and pro-Israel supporters in the U.S. are tired of the media attacks on their Judeo-Christian values.
"The more those values are under attack, the more Bible-believing Christians are going to stand with Israel," he said. "They see Israel as a tip of a sword against those who fight civilization. Today, the clash is between those who hate the God of Israel and the Bible, and those who love it."
That said, several polls in America show that support for Biden among American Jews is as high as 75 percent.
And not all Evangelicals are in favor of Trump. In fact recent polls show that support for Trump has been waning slightly among Evangelicals.
An organization known as "Evangelicals for Biden" touts the former Vice President as a man of "character and faith."
Doug Pagitt, a pastor from Minneapolis, Minnesota, also interviewed by The Media Line, said that too many Republicans in his view are motivated by their political, not religious, identity.
"These are people who are saying regularly, 'Because of my faith, I will support Donald Trump.' Given your faith though, you can't," Pagitt argued. "It's a white religious identity that keeps them tied to Republicans."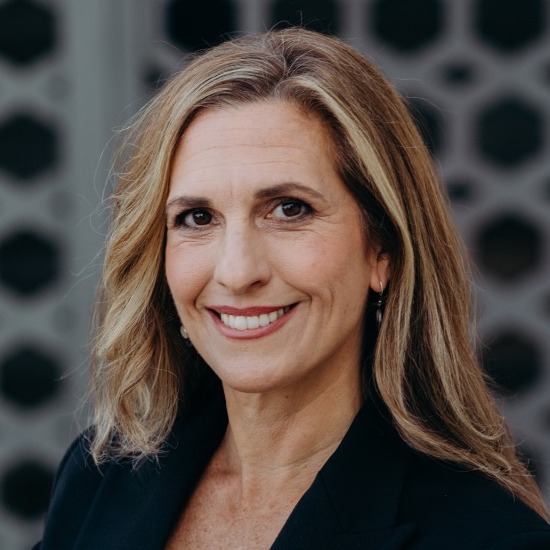 Nicole Jansezian was the news editor and senior correspondent for ALL ISRAEL NEWS.
Popular Articles
A message from All Israel News
Help us educate Christians on a daily basis about what is happening in Israel & the Middle East and why it matters.
For as little as $5, you can support ALL ISRAEL NEWS, a non-profit media organization that is supported by readers like you.
Donate to ALL ISRAEL NEWS
Latest Stories