Trump calls on US Jews to 'get their act together,' says 'wonderful Evangelicals' are more appreciative of his pro-Israel record
Whereas the White House labels Trump's comments as 'anti-Semitic,' reactions from U.S. Jews are divided
Former U.S. President Donald Trump speaks during a rally ahead of the midterm elections, in Mesa, Arizona, U.S., Oct. 9, 2022. (Photo: REUTERS/Brian Snyder/File Photo)
Former U.S. President Donald Trump wrote on Sunday that American Jews should "get their act together and appreciate what they have in Israel" and noted surprise that Evangelicals were "far more appreciative" of his pro-Israel record as president than Jews are.
"No President has done more for Israel than I have," Trump said in his post on his social media platform Truth Social. "Somewhat surprisingly, however, our wonderful Evangelicals are far more appreciative of this than the people of the Jewish faith, especially those living in the U.S."
In his post, Trump noted disagreement between American and Israeli Jews in their views of the Promised Land, and said American Jews should wake up to "what they have in Israel."
"Those living in Israel, though, are a different story – Highest approval rating in the World, could easily be P.M.! U.S. Jews have to get their act together and appreciate what they have in Israel – Before it is too late!" Trump wrote. 
His statements drew criticism from the media and politicians across the spectrum. White House press secretary Karine Jean-Pierre called Trump's comments "anti-Semitic" and "insulting both to Jews and to our Israeli allies." 
"But let's be clear, for years, for years now – Donald Trump has aligned with extremist and anti-Semitic figures and it should be called out," Jean-Pierre alleged. "We need to root out anti-Semitism everywhere it rears its ugly head. We need to call this out. With respect to Israel, our relationship is ironclad. And it's rooted in shared values and interests. Donald Trump clearly doesn't understand that either."
However, the suggestion that Israeli Jews and American Jews are increasingly divided in their perspectives on the land of Israel is nothing new and does not necessarily indicate anti-Semitic rhetoric. 
National Jewish Book Award winner and author Daniel Gordis wrote about "the rift between American Jews and Israel" in 2019, the title poignantly summing up the point: "We Stand Divided."
Anti-Defamation League CEO Jonathan Greenblatt took issue on social media with the former president's "Jewsplaining" – a term Greenblatt applied in this case of a non-Jew trying to explain a Jewish situation to Jews. The term is based on "mansplaining," used when a man provides excessive or unnecessary explanations to a woman. 
"We don't need the former president, who curries favor with extremists and anti-Semites, to lecture us about the U.S.-Israel relationship. It is not about a quid pro quo; it rests on shared values and security interests," he said.
Reactions among U.S. Jews to Trump's Israel comments were divided. Democrats and liberal Jews were upset with the former president's remarks while some right-leaning Jews supported his post – including Ellie Cohanim, who served as U.S. deputy special envoy to combat anti-Semitism during Trump's tenure.
"I stand by every word of what President Trump stated here. AND Donald Trump will go down in history as the most philo-Semitic president of the U.S.," Cohanim wrote on social media.
Trump's perception about the hearts of American Jews cooling toward Israel was highlighted in 2021. In an interview with Israeli journalist Barak Ravid, Trump said, "There's people in this country that are Jewish [that] no longer love Israel." 
"The Evangelical Christians love Israel more than the Jews in this country," Trump stated at the time. "It used to be that Israel had absolute power over Congress. And today I think it's the exact opposite."
Former Israeli Ambassador to Washington Ron Dermer also faced backlash last year for suggesting that Israel should focus its outreach toward Evangelical Christians and not so much toward American Jews. 
"People have to understand the backbone of Israel's support in the United States is the Evangelical Christians – that's the backbone," Dermer said at a conference. "And it's true because of numbers, and also because of their passionate and unequivocal support for Israel."
He also pointed out that "it's very rare to see Evangelical Christians leading criticism of Israel." 
"Some of the fiercest criticism of Israel comes from American Jews," he noted.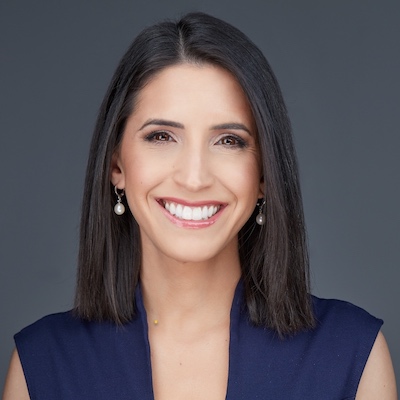 Tal Heinrich is a senior correspondent for both ALL ISRAEL NEWS and ALL ARAB NEWS. She is currently based in New York City. Tal also provides reports and analysis for Israeli Hebrew media Channel 14 News.
Popular Articles
A message from All Israel News
Help us educate Christians on a daily basis about what is happening in Israel & the Middle East and why it matters.
For as little as $5, you can support ALL ISRAEL NEWS, a non-profit media organization that is supported by readers like you.
Donate to ALL ISRAEL NEWS
Latest Stories
Comments