Transforming lives by providing clean water in Africa
(Photo: Innovation: Africa)
Over 400 million people in sub-Saharan Africa lack access to clean water and suffer acutely from water-related illnesses. That is 1 in 3 African citizens who are impacted by water scarcity and with the challenges posed by climate change. And unfortunately, this situation is projected to become more severe in the years to come.
Yet, the solutions are simple and a company called Innovation: Africa is proud to be utilizing Israeli solar, water and agricultural technologies to alleviate this struggle and transform rural African communities.
I founded Innovation: Africa (iA) in 2008 as an Israeli non-profit organization that utilizes solar energy to provide light and electricity to off-grid schools and medical centers and, crucially, to pump safe and clean water throughout remote villages across 10 African countries.
To date, iA has completed over 880 solar and water installations, impacting over 4.2 million people across Uganda, Malawi, Tanzania, Zambia, South Africa, Eswatini, Cameroon, DRC, Ethiopia and Senegal. Over the next four years, our goal is to complete an additional 1,200 projects that will potentially impact 10 million people, proudly in the name of Israel.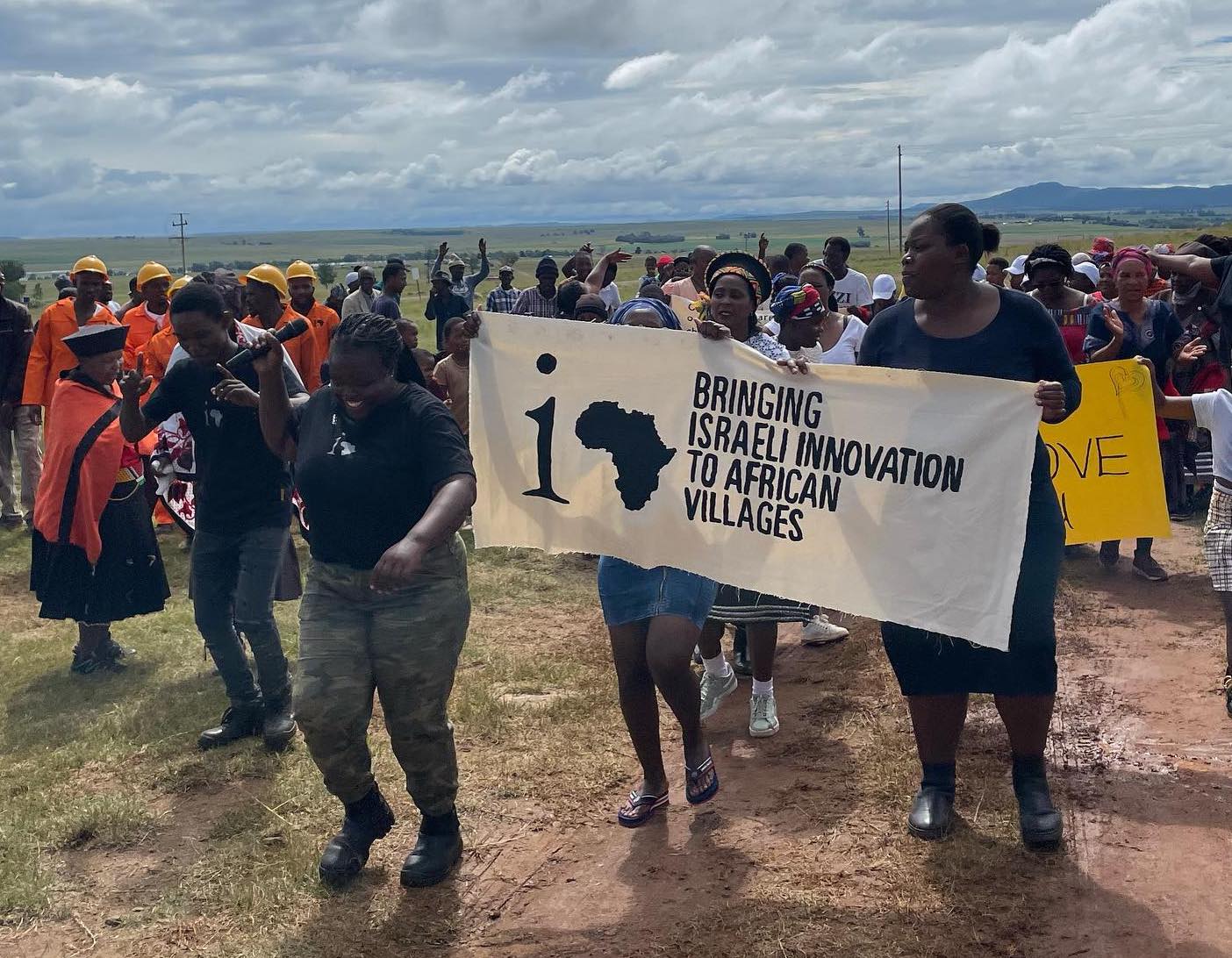 (Photo: Innovation: Africa)
The construction of solar water pumping systems is simple, cost-effective and instantaneously transformative. To construct these systems, Innovation: Africa has engaged over 40 local contractors across its countries of operation to drill into the aquifer and construct 10-meter towers. Each tower houses solar panels, a water tank and solar pump required to harness the energy from the sun and to retrieve the clean water trapped just meters beneath the ground. Distribution points have been established throughout the village to ensure that all community members, sometimes as many as 10,000 people, will have equal access to clean water. 
Innovation: Africa believes in the empowerment of local community members and, at each water project, ten villagers are hired, paid and trained by the contractors to assist with the construction of the system. Upon completion, these trainees become certified, which will ensure the long-term success and sustainability of the project, since they are able to independently maintain, fix and operate the system. The certification will also help these villagers find future employment opportunities.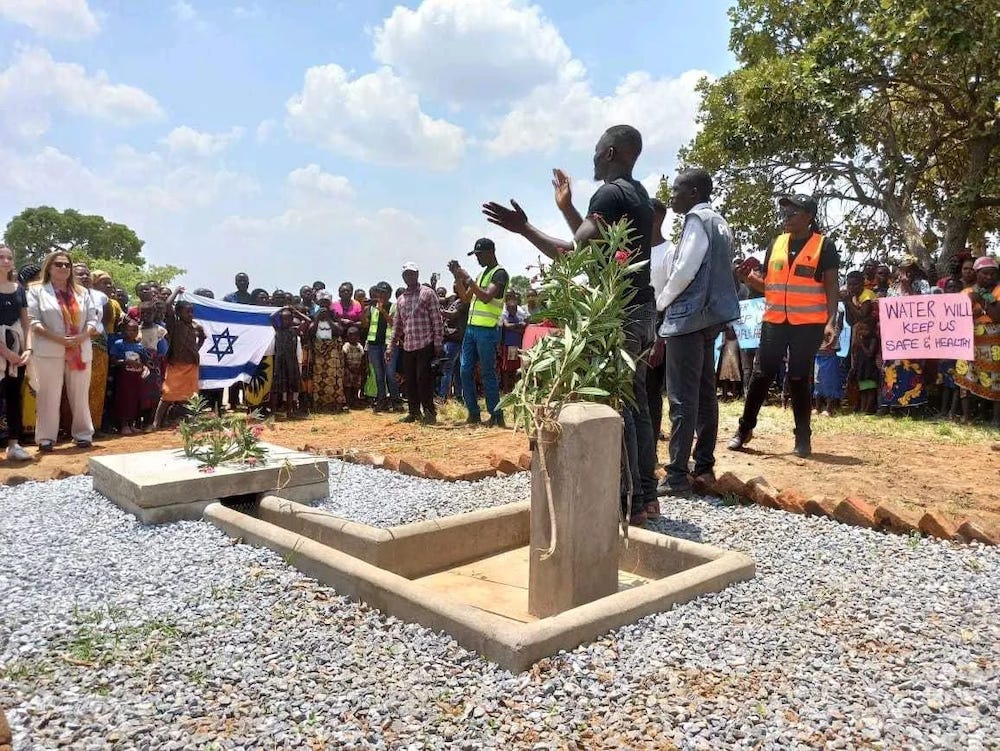 (Photo: Innovation: Africa)
The impact of clean water is felt by all community members as their health and well-being dramatically improve. It is, however, most poignantly experienced by the women and young girls, who are predominantly responsible for walking kilometers each and every day in search of water from open and contaminated sources. Now, with Innovation: Africa's water projects, the women are relieved of this burden, regaining their time and their independence. It also means their children can now attend school, helping them reach their full potential. 
Moreover, with access to water, economic stability begins to take place across the villages, as businesses are established, including brick-making and agricultural programs whereby community members grow vegetables to feed themselves and sell the surplus in local markets.
Innovation: Africa is proud of its Special Consultative Status to the United Nations Economic and Social Council, as well as its UN-award-winning Remote Monitoring Technology, which enables full transparency and real-time tracking of the solar and water systems at each of their installations. Using this system, Innovation: Africa's team and donors will be able to track in real-time the amount of energy produced and how much water is pumped at each of their solar and water installations, from anywhere in the world, at any given time. Should a malfunction occur, an alert will be issued and the local engineers will be able to rectify the issue immediately.
The organization has a team of over 130 dedicated employees, including more than 80 experienced hydrogeologists, civil, water and electrical engineers, working with local contractors across Africa to ensure the successful implementation of its projects.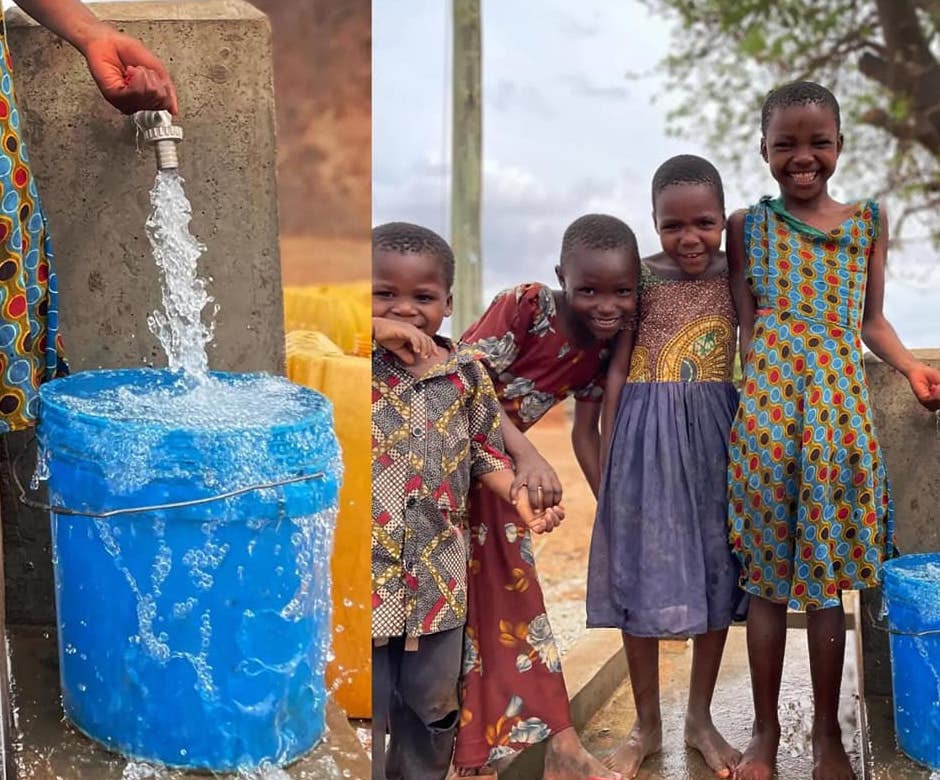 (Photo: Innovation: Africa)
Innovation: Africa recognizes that access to clean water is a basic human right and believes that renewable energy is the key to breaking cycles of poverty. With every new water system installed, we are one step closer to combatting the challenges experienced across Africa. Innovation: Africa hopes you will join us and help make a difference today.
To learn more and get involved visit: www.innoafrica.org.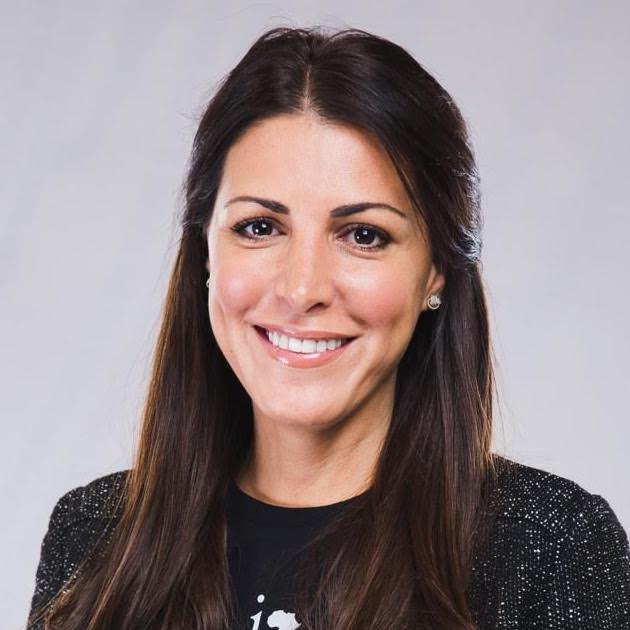 Sivan Yaari is the founder and CEO of Innovation: Africa, a nonprofit that brings Israeli solar, agricultural and water technologies to African villages. She was born in Israel, raised in France, educated in the United States with degrees in Finance from Pace University and a masters in International Energy Management and Policy from Columbia University.
Popular Articles
A message from All Israel News
Help us educate Christians on a daily basis about what is happening in Israel & the Middle East and why it matters.
For as little as $5, you can support ALL ISRAEL NEWS, a non-profit media organization that is supported by readers like you.
Donate to ALL ISRAEL NEWS
Latest Stories
Comments