Tourism minister resigns citing zero faith in the current government, Netanyahu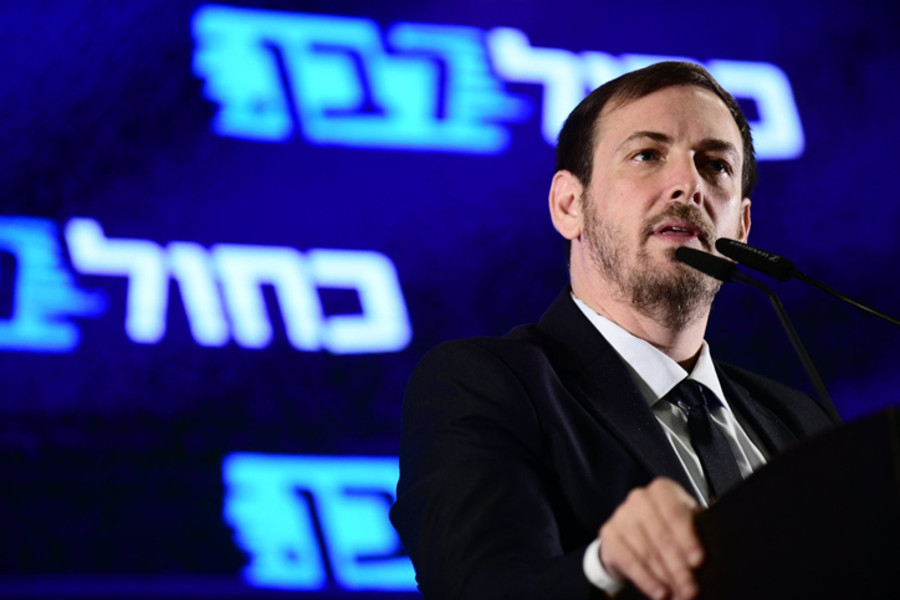 Asaf Zamir, member of the Blue and White Political alliance speaks during a conference of the Blue and White Political alliance in Ramat Gan on March 27, 2019. Photo by Tomer Neuberg/Flash90
Israel's Tourism Minister Asaf Zamir resigned this morning citing lack of faith in the government and accusing Prime  Minister Benjamin Netanyahu of manipulating the pandemic for his own political benefit.
"I can no longer sit in a government in whose leader I haven't an iota of faith," Zamir wrote in a lengthy Facebook post.
Zamir cited the new regulations on protests as a reason he is resigning. The Knesset this week passed emergency measures to severely limit protests as part of a clamp down on public gatherings in an effort to curb the spread of the coronavirus. Mass demonstrations against Netanyahu - who is facing trial on corruption charges - and his handling of the pandemic have taken place weekly for months drawing 10,000 or more each time.
"My conscious does not allow me to remain in a government that de facto prevents demonstrations against its leader," Zamir wrote.
He sent his resignation letter to the head of Blue and White, Defense Minister Benny Gantz, on Friday, saying he regrets "that the corona crisis, with its terrible consequences, is at best second on the prime minister's list of priorities."
He also lamented the tourism industry which is "in the worst crisis in its history - more than the crises of intifadas and wars."
"I have always believed in trying to influence from within, even at the cost of public criticism, as long as I believed that the results of my actions make a difference, do good," Zamir continued, "I no longer feel that way."
Some excerpts from his post:
"Four and a half months have passed since we formed the unity government. I spent time trying to contain the tension between the deep desire to end Netanyahu's rule and the attempt, which in my view was forced on us in light of the results of the third election, to balance it from within in a parity-rotating government.
"There were moments when I truly felt our influence and moments when I honestly asked myself whether we were restraining Netanyahu or involuntarily helping to perpetuate his rule.
"I can no longer sit in a government that I have not the slightest bit of confidence in its leader. I have many times voted against government decisions but I bear collective responsibility for their existence even though I have opposed."
"After four and a half months as a member of the government I sadly state that the corona crisis and its dire consequences is at best second on the prime minister's list of priorities. It is the personal and legal considerations that are at the forefront of Netanyahu's eyes. This is evident in every step."
"COVID is hitting Israel and for weeks we have been dealing almost exclusively with demonstrations. The State of Israel has no approved budget this year and no one is working on a budget for next year. First-class economic crime. Nurseries are closed while ultra-Orthodox Torah studies are open as usual. Appointments are stalled, no decisions are made and Israeli citizens pay the price every day - and all, all for political reasons. ...Even in its most difficult time, Netanyahu's given political interest runs the country."
"At government meetings there are no significant discussions on the really burning issues. The level of discussions is low and not in-depth. Personal considerations outweigh the public interest."
"Netanyahu has no ability to rescue the country from the deep crisis it is in. After all, he led us into it. He is primarily responsible for the health, economic and social crisis that threatens us all. I am anxious for the state. Anxious that she is on the verge of a complete rupture. And it is clear to me that this will not change as long as Netanyahu is the prime minister."
"The struggle in Corona has put the tourism industry in the worst crisis in its history. More than the crises of intifadas and wars. Tourists, hoteliers, guides, drivers and more were left without a livelihood. Ever since I took office I have dedicated their days and nights to them. I hoped I could accompany them on the long journey to rehabilitation and growth. I promise them that even outside the government they will stay in my heart and mind and I will help them as much as I can. But at this point in time, when around the stormy day - I must follow my conscious. I have never been as complete with a decision as I am with this resignation."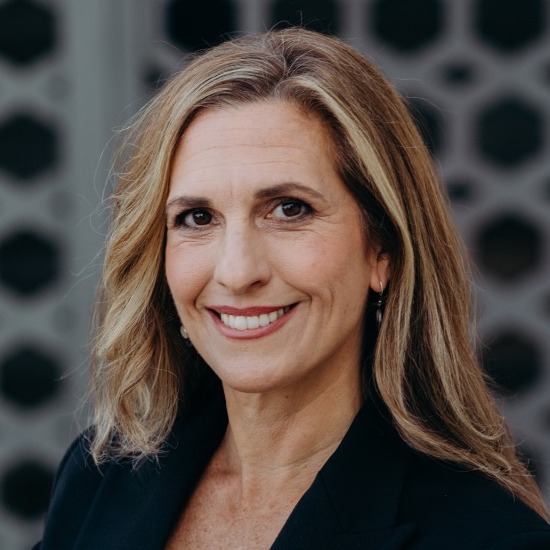 Nicole Jansezian is the news editor for both ALL ISRAEL NEWS and ALL ARAB NEWS and senior correspondent for ALL ISRAEL NEWS
A message from All Israel News
Help us educate Christians on a daily basis about what is happening in Israel & the Middle East and why it matters.
For as little as $5, you can support ALL ISRAEL NEWS, a non-profit media organization that is supported by readers like you.
Donate to ALL ISRAEL NEWS
Current Top Stories
Comments