Top Israeli doctor warns unvaccinated not to expect 'compassion' when needing medical treatment
"The real pandemic here is incitement," one activist says, noting prime minister's own comments calling unvaccinated a "danger to society"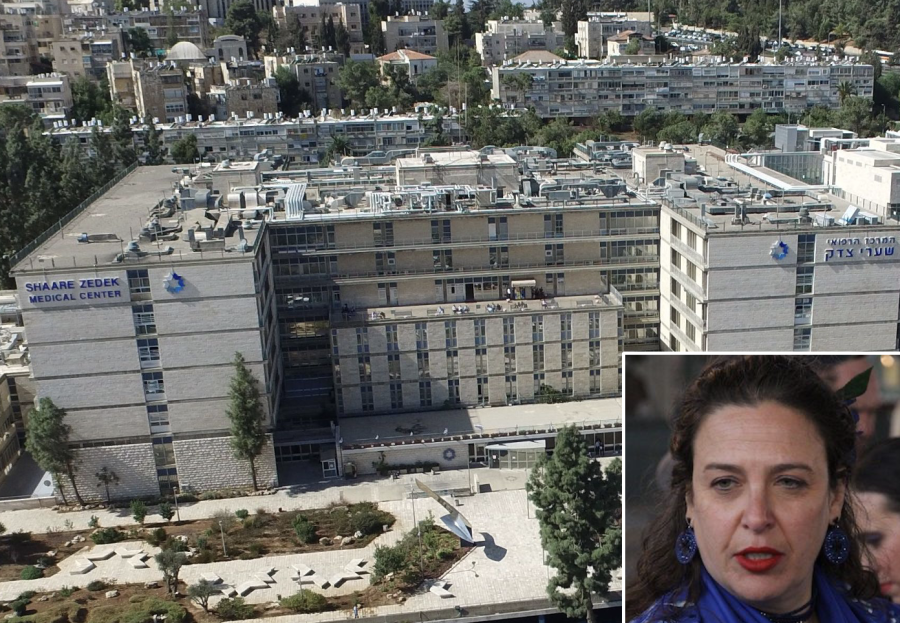 Shaare Zedek Medical Center in Jerusalem (Photo: szmc.org.il), Dr. Sharon Einav (Photo: Facebook)
Not long after Israel's prime minister said that unvaccinated Israelis are firing bullets of viral variants at their fellow citizens, a top Israeli doctor caused shockwaves across the country saying that patients who are unvaccinated against COVID-19 should not expect "compassion" from medical teams.
"I'll say what we shouldn't say because it's not politically correct: As we reopen the corona wards, do not expect compassion from the medical staff when you reach them unvaccinated," Dr. Sharon Einav, director of Surgical Intensive Care at Jerusalem's Shaare Zedek Medical Center, wrote in a Facebook post on Aug. 11.
The post – received with both outrage and support from Israelis, doctors and citizens alike – went viral (no pun intended). In her statement, Einav contends that with the resurgence of COVID across Israel, "medical staff are rebelling against the very thought that they will once again have to sacrifice their lives for those who have not bothered to do the minimum for themselves and for society."
Many Israelis were taken aback by the shock post.
"It's sending a dangerous message that it's okay to not treat or to cause harm to people who are unvaccinated – regardless of why they decided to not get vaccinated, legitimate reasons or concerns or not – and it is very damaging to society. It causes people who are unvaccinated to be fearful to seek medical attention for things unrelated to corona, which could cause more injury and sickness," Ezra Gilbert, a concerned citizen and organizer of the Israel Worldwide Demonstration, told ALL ISRAEL NEWS.
"It is clearly a result of the incitement which has been going on for awhile, but was taken to a whole new low by our prime minister who called everyone not vaccinated murderers and disease spreaders. We know where incitement like that can lead," Gilbert said. "Many people are feeling like they see signs of pre-Holocaust Germany and are fearful there will be a call to separate the unvaccinated by force from society. We would like to think that descendants of Holocaust survivors would not accept incitement like what is going on."
Earlier this month, Israel's own prime minister used inflammatory language about Israelis who haven't been vaccinated. He implied that "vaccine refusers" are ticking time bombs walking around with machine guns.
"It's as if you're walking around with a machine gun firing Delta variants at people," he said.
When encouraging more teens to get vaccinated, Bennett used more military imagery saying that children "bombard adults with viruses, which ultimately, if you bombard enough, infects."
"Like a flak jacket, it has its limitations. So also the young people who have not yet been vaccinated – go get vaccinated," he said at the Aug. 1 Cabinet meeting.
And in July, Bennett said "those who refuse vaccines are endangering their health, those around them and the freedom of every Israeli citizen."
In her post, Einav details the hardships that doctors and nurses undergo in COVID wards such as having to wear protective suits that cause them to overheat and faint all for "'your right' not to get vaccinated. 'You chose' not to get vaccinated. Putting a mask on both your mouth and nose is really hard for you."
"Do not expect 'compassion.' Do not expect understanding. Do not expect us to cry with you," she wrote.
While Einav and Bennett put the onus on the unvaccinated, Israel is one of the world's most highly vaccinated nations and even emerged from heavy restrictions in June. Now, with a resurgence in the number of new cases and patients hospitalized in serious condition, Israel is experiencing a new wave of COVID.
However, hospitals are also reporting that a majority of patients in COVID wards have had at least two shots of the Pfizer mRNA injection, although some note that the rate of unvaccinated patients is higher when considering the high rate of vaccinated Israelis.
Nevertheless, several doctors took issue with their colleague.
"Today is a dark day for medicine in Israel," Dr. Moshe Kulikovsky wrote in response to Einav's post. "A day that will be recorded thanks to you in the history of medicine in the young state of Israel in which you won a disrespectful place."
Dr. Amir Shahar, director of Laniado's emergency room, said all of his patients would be received "with compassion, without prejudice, without condescension."
"Expect that," he wrote.
"This is how I behaved in my 43 years as a doctor, and this is how I will behave until the end of my days," he wrote. "I chose to be a doctor, and I stuck to my oath. The rabbi who founded the Laniado Hospital ordered: 'Take care of every opportunity to alleviate the pain and suffering of the patients' and I add: because everyone were created B'Tselem (in the image of God)."
The initial post sent a chill among Israelis who have chosen to not be vaccinated. While Einav said it was important to highlight the suffering of hospital workers who are burnt out and "broken," her words came as the climate is increasingly hostile toward Israelis who chose not get vaccinated.
An Israeli activist, Efrat Fenigson, said on Twitter, "The real pandemic here right now is the wild incitement of the government against unvaccinated. The new enemy of the state is this group of 3+ million people (they claim 1+ but it doesn't add up) including children."
Fenigson posted video from a demonstration of some 5,000 Israelis in Tel Aviv on Saturday night against coercion and the green passport, which the protestors call a form of medical apartheid. Israel's version of a vaccine passport requires proof of the injection or recovery from COVID to enter specific venues ranging from pools and gyms to restaurants and houses of worship. The restrictions extend to Israelis from the age of 3, requiring a negative COVID test to enter these places if the person does not hold a green passport.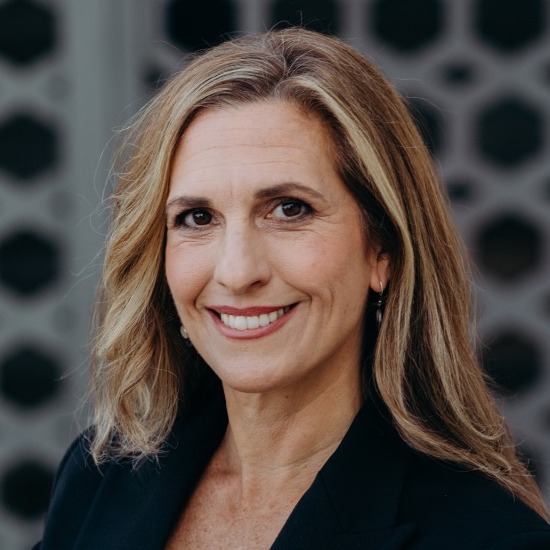 Nicole Jansezian is the news editor for both ALL ISRAEL NEWS and ALL ARAB NEWS and senior correspondent for ALL ISRAEL NEWS
A message from All Israel News
Help us educate Christians on a daily basis about what is happening in Israel & the Middle East and why it matters.
For as little as $5, you can support ALL ISRAEL NEWS, a non-profit media organization that is supported by readers like you.
Donate to ALL ISRAEL NEWS
Current Top Stories
Comments