US PRESIDENTIAL CAMPAIGN 2024
Tonight on THE ROSENBERG REPORT, might Jill Biden run instead of Joe? Or will Dems turn to Michelle Obama?
Plus, Netanyahu in New York – and a big win for Evangelicals in Israel
(Photo: Screenshot/TBN's The Rosenberg Report)
JERUSALEM, ISRAEL – Every day seems to bring another dismal poll for President Joe Biden.
A new CNN poll finds that 67% of Democrats don't want Biden to run for re-election.
That's a stunning number.
But it's not that Democrats don't like Biden.
It's that they don't think he's physically and mentally up to the job.
And they increasingly fear he is going to lose to Donald J. Trump.
The latest CBS News poll of likely voters has Trump beating Biden, 50% to 49%, despite Democrats and the media throwing everything including the kitchen sink at Trump.
Even more striking is that Trump is 15 points ahead of Biden among Independent voters – 57% to 42%.
These are devastating numbers for Biden.
And Democrats are beginning to panic.
That's why last week I wrote a column exploring the possibility that Democrats will turn to former First Lady Michelle Obama to "save the party" from Biden and "save the country" from Trump.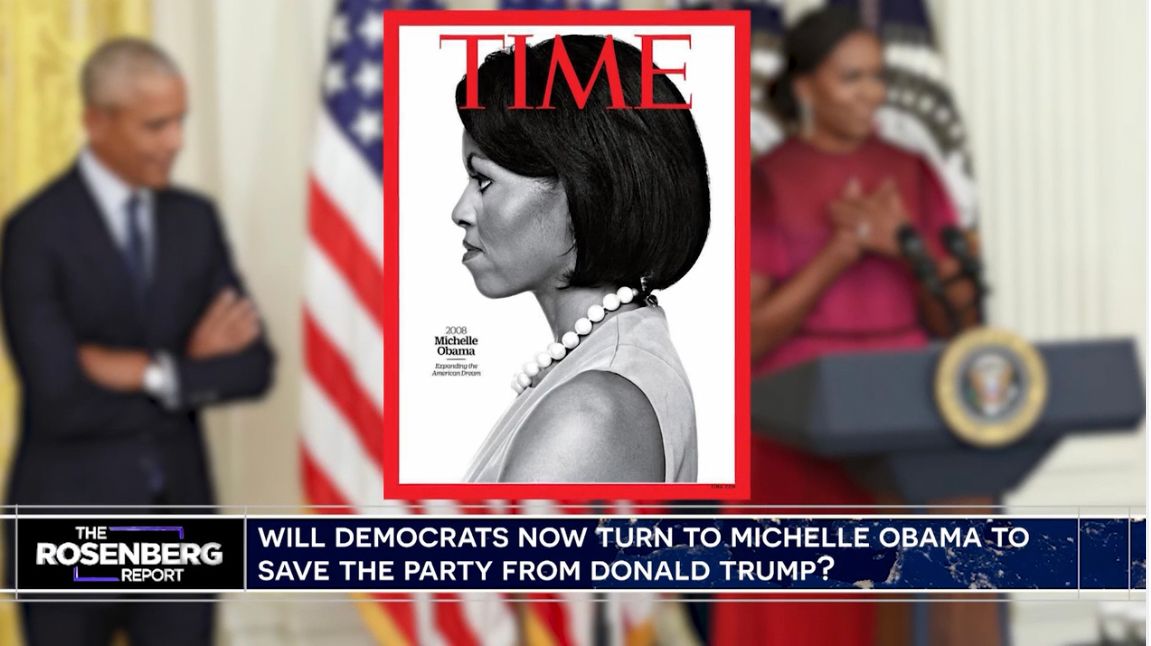 (Photo: Screenshot/TBN's The Rosenberg Report)
Tonight on THE ROSENBERG REPORT, I explore that possibility in more detail, including the threat that Michelle poses to completely upending the 2024 race and catching the GOP off guard.
I also discuss some of Michelle's most serious liabilities.
But I also consider a new and perhaps counterintuitive concept.
Might Jill Biden decide to run for president instead of her husband?
Might Jill run to protect Joe's health?
But might she also feel compelled to run – and not hand "the keys to the kingdom" over to Michelle Obama – because the Bidens need to stay in power in hopes of thwarting all the legal threats that are emerging against them, including the threat of Joe Biden being impeached by Congress on charges of bribery?
(Photo: Screenshot/TBN's The Rosenberg Report)
After two episodes of looking at the state of the Republican presidential campaign – and specifically taking a closer look at rising star Vivek Ramaswamy – I found it intriguing to turn my attention toward the dynamic on the Democratic side.
But that's not all we'll look at on tonight's show.
I also look at Biden's first in-person meeting with Israeli Prime Minister Benjamin Netanyahu since Bibi regained power last December.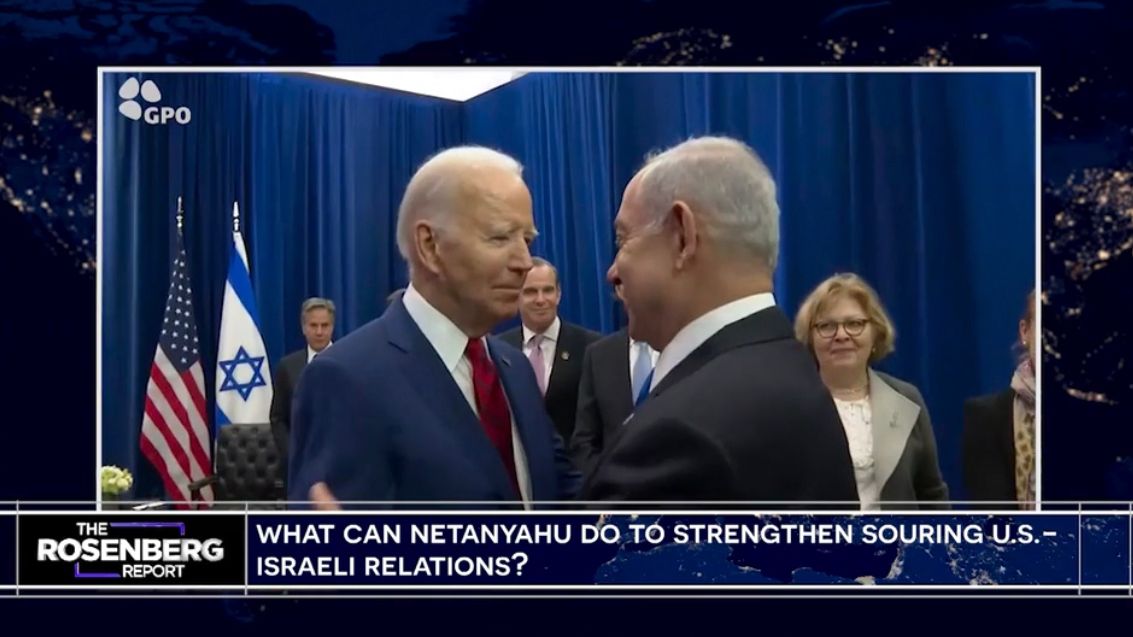 (Photo: Screenshot/TBN's The Rosenberg Report)
And we'll discuss the serious tensions right now in the U.S.-Israeli alliance.
In our last segment tonight – the "C Block" – I'll also share with you some good news.
Evangelical Christians who live and work here in Israel scored an important victory this month.
Join us tonight to find out more.
You can watch THE ROSENBERG REPORT on the Trinity Broadcasting Network (TBN) tonight at 9 p.m. EST.
It will re-air on Saturday night at 9:30 p.m. EST.
You can also watch it on demand on the TBN app or at www.RosenbergReport.TV.

Joel C. Rosenberg is the editor-in-chief of ALL ISRAEL NEWS and ALL ARAB NEWS and the President and CEO of Near East Media. A New York Times best-selling author, Middle East analyst, and Evangelical leader, he lives in Jerusalem with his wife and sons.
Popular Articles
A message from All Israel News
Help us educate Christians on a daily basis about what is happening in Israel & the Middle East and why it matters.
For as little as $5, you can support ALL ISRAEL NEWS, a non-profit media organization that is supported by readers like you.
Donate to ALL ISRAEL NEWS
Latest Stories
Comments