An Iranian Shia convert explains Islamic End Times theology driving Tehran to annihilate Israel
Meet Marziyeh Amirizedeh, who was sent to the notorious Evin prison for distributing 20,000 Bibles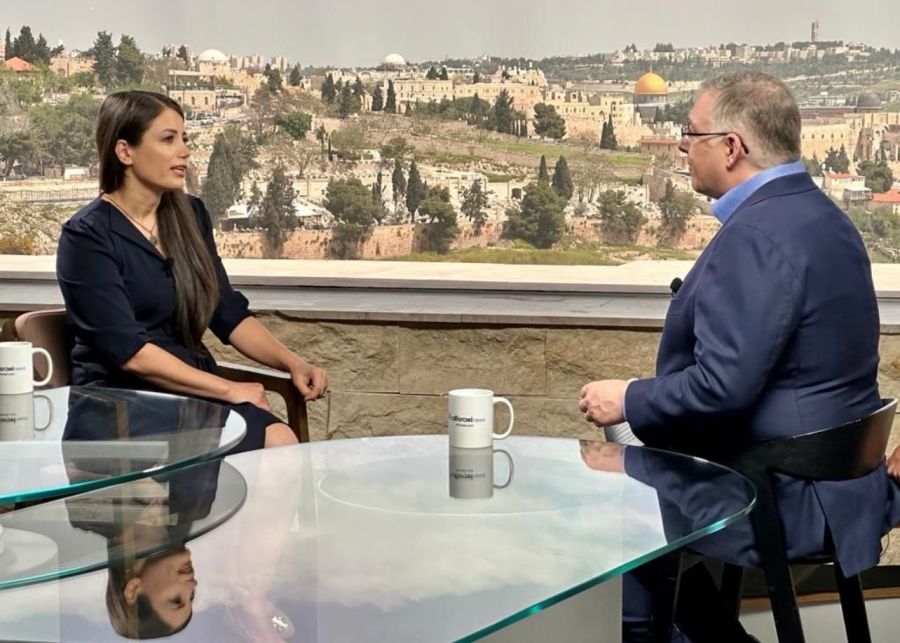 Joel C. Rosenberg interviews Marziyeh Amirizadeh on The Rosenberg Report (Photo courtesy The Rosenberg Report/TBN)
JERUSALEM, ISRAEL – If you lived under a wicked, totalitarian regime, would you have the courage to share the Gospel of Jesus Christ with your friends and neighbors?
Would you have the courage to distribute copies of the New Testament, knowing that you could be arrested, imprisoned, tortured and even executed?
Would you risk handing out 20,000 copies of the Bible?
Tonight on THE ROSENBERG REPORT, I'll interview Marziyeh Amirizadeh, a remarkable woman who did just that.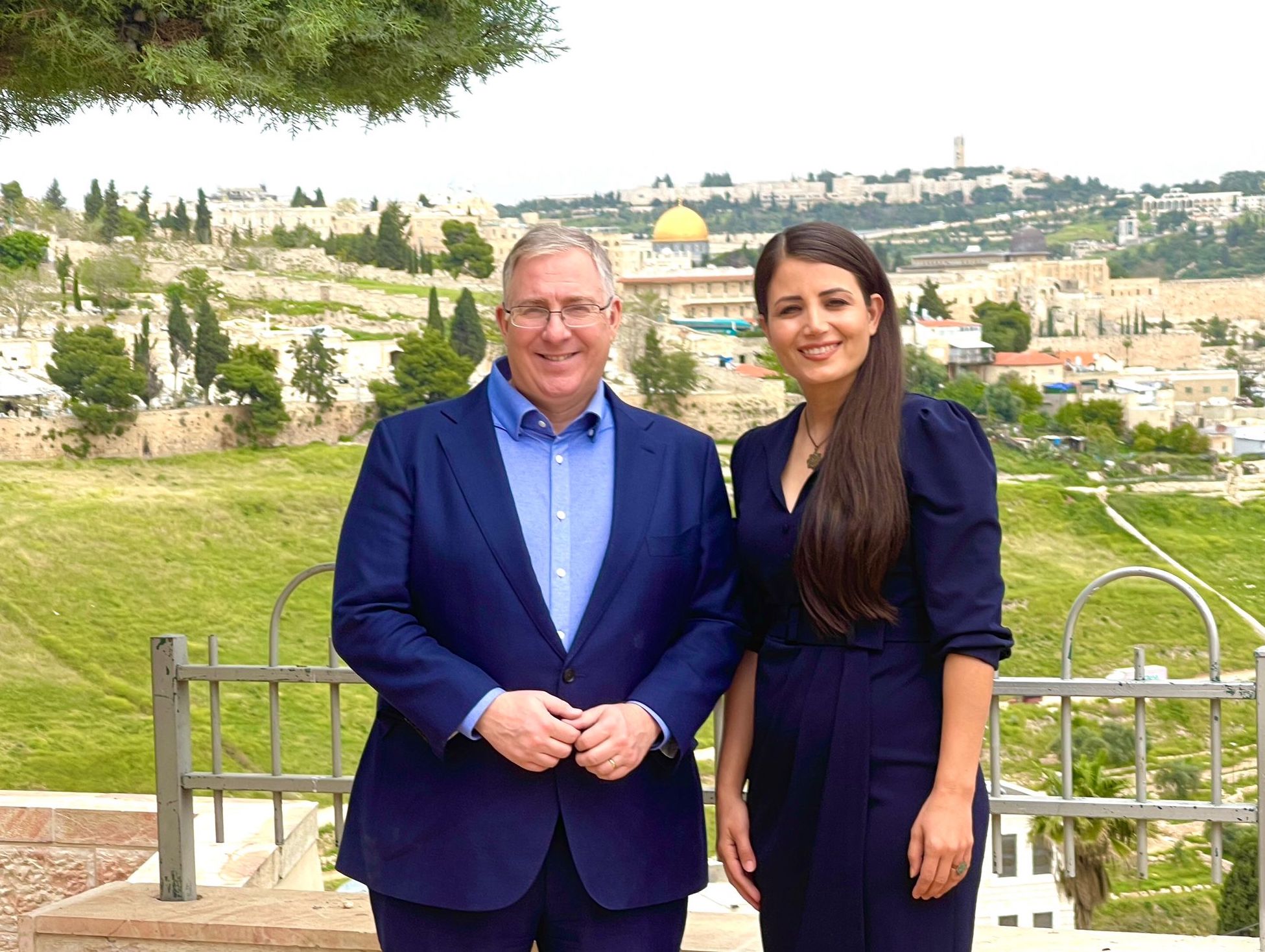 Joel C. Rosenberg and Marziyeh Amirizadeh (Photo courtesy The Rosenberg Report/TBN)
She was born in Iran to a Shia Muslim family, just months before the Islamic Revolution began in the spring of 1979, led by the Ayatollah Ruhollah Khomeini.
And yet, after three years of experiencing dreams and visions of Jesus speaking to her, and having conversations with a friend who had come to faith in Jesus as Messiah and God ahead of her, Amirizadeh prayed to receive Christ into her heart and soul.
Then she became so passionate about how Christ had forgiven and rescued and saved and transformed her that she began openly sharing the Gospel message with as many fellow Iranian Shia Muslims as she could.
In time, she and a friend set into motion a plan to personally distribute 20,000 New Testament throughout neighbors in Tehran, Iran's capital city.
It's an absolutely fascinating story, as is how she was arrested, sent to the notorious Evin Prison, the worst prison in Iran, maybe in the world.
And how despite being repeatedly threatened with execution, Amirizadeh and her friend – Maryam – turned their prison cells into a church.
Sharing the Gospel.
Singing and worshipping the Lord.
Answering the questions of fellow women prisoners.
And leading many to Christ.
Amirizadeh is here in Israel this month on her first-ever visit to the Jewish state.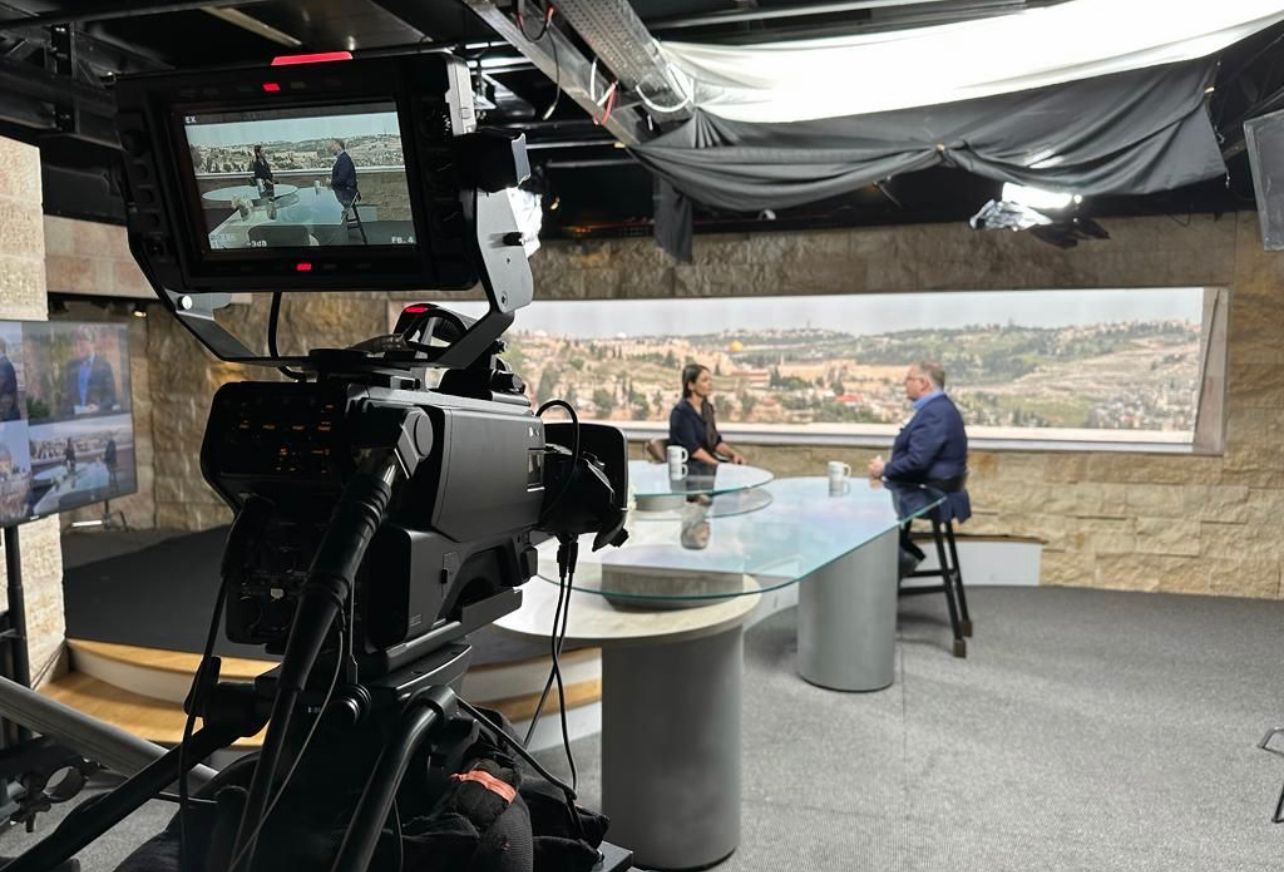 Joel C. Rosenberg interviews Marziyeh Amirizadeh on The Rosenberg Report (Photo courtesy The Rosenberg Report/TBN)
In our interview, she not only tells her personal story but explains why she has come to the Holy Land – why it has long been a dream of hers to come – and how God has changed her heart to love Jewish people so much.
She also explains the apocalyptic End Times theology driving Iranian leaders to want to annihilate Israel.
"When we hear the Terror Masters in Tehran – the leaders of Iran – say they're going to wipe Israel off the map if they get nuclear weapons, do you believe that's just political or religious rhetoric, or do you think they really mean it?" I asked her. "Do they really want to annihilate the Jewish people and the Jewish state?"
"Yes, they really mean it, and they are absolutely serious about it," Amirizadeh told me.
If you want to truly understand the Islamic Republic regime, she said, how dangerous they really are – especially when they get nuclear weapons – then you need to know what the leaders of the regime really believe.
"We need to know the nature of these people," she said. "They are not rational people at all. And they are very serious. And they believe they are the ones that are going to open the path for their Twelfth Imam to come."
"The Twelfth Imam being the Islamic savior that will come and rule the world?" I clarified.
"Yes, their savior, Imam Mahdi," she confirmed.
"They believe [that] after the annihilation of Israel this is going to happen," that the Twelfth Imam is going to come to earth and set up a global Islamic Caliphate where everyone will have to convert to Islam or die.
"They are very serious about that," Amirizadeh said. "Look, when the Ayatollah Khamenei openly speaks about it [the elimination of Israel] on Twitter, so they are serious. Look what they are doing to their own people. Do you think they will have sympathy for Israelis?"
Don't miss our conversation.
It will both challenge and encourage your faith, as it did mine.
THE ROSENBERG REPORT airs at 9 p.m. EST on TBN, the most-watched Christian TV network in the United States, and around the world.
Then, when the show is over, be sure to watch the YouTube Exclusive conversation that I had with her, going even deeper into her story.

Joel C. Rosenberg is the editor-in-chief of ALL ISRAEL NEWS and ALL ARAB NEWS and the President and CEO of Near East Media. A New York Times best-selling author, Middle East analyst, and Evangelical leader, he lives in Jerusalem with his wife and sons.
A message from All Israel News
Help us educate Christians on a daily basis about what is happening in Israel & the Middle East and why it matters.
For as little as $5, you can support ALL ISRAEL NEWS, a non-profit media organization that is supported by readers like you.
Donate to ALL ISRAEL NEWS
Current Top Stories
Comments