Time for Netanyahu, Lapid to rally-round-the-flag
Then-Foreign Minister Yair Lapid walks next to then-head of opposition Benjamin Netanyahu at the Knesset assembly hall, Nov. 8, 2021. (Photo: Olivier Fitoussi/Flash90)
During the Second Lebanon War, opposition leader Benjamin Netanyahu volunteered to travel to London and speak on behalf of Israel. The visit is remembered as a very successful public relations trip and a model for how the opposition should act during war times.
Fast forward to the current escalation in violence between Israel and its Palestinian, Lebanese, Syrian and Iranian neighbors. Not only are Prime Minister Netanyahu and opposition leader Yair Lapid not uniting, but they are engaging in divisive politics, which some could argue will harm Israeli security. 
In the last 48 hours, Netanyahu and Lapid have attacked each other, leaving Israel more vulnerable to external attack.
Lapid traveled to New York on Monday for a meeting with North American Jewish leadership, including representatives of the Jewish Federations of North America, who have openly expressed their opinions against the coalition's proposed judicial overhaul. Although a statement by the federation after the meeting indicated it was professional and not political, the meeting was conducted against the backdrop of U.S.-Israel relations that Lapid's spokesperson has described as a "crisis that has intensified" in recent weeks. 
He stressed to the group that "governments come and go" while "the State of Israel is here to stay."
Lapid's U.S. visit came a day after Netanyahu invited him for a briefing on the security situation. Immediately afterward, he said, "I arrived at the briefing with Netanyahu worried, and I left even more worried."
He added, "What our enemies see in front of them, in all arenas, is an incompetent government."
The next day, on Monday, Netanyahu repeatedly blamed the previous government under Naftali Bennett and Lapid for the security and the public relations situation. 
"When you say that Israel is falling apart, how do you think our enemies hear that?" the prime minister asked during a press conference. "Our enemies see this and believe they can destroy us." 
Following Netanyahu's speech, even though Israeli media honed in on factual errors in his accusations, the press conference proved yet another divisive step in Israel's PR efforts. 
Why are Netanyahu and Lapid violating traditional norms of unifying during wartime? One possible explanation is the current political situation.
When the Second Lebanon War began, then-Prime Minister Ehud Olmert was enjoying the impact of the "rally-round-the-flag" effect. As a result, his ratings hit a historic peak in public opinion polls that remain unmatched until this day. 
A Dahaf poll on July 16, 2006, showed that 78% of the Israeli public was satisfied with the prime minister's performance in the war. 
Netanyahu, at the time, had led his party to 12 seats in the polls and was much more modest than today, after having served 12 years as prime minister. 
The poll released by Channel 13 this week showed both Netanyahu and Lapid falling behind National Unity party leader Benny Gantz, with 20, 21 and 29 seats, respectively. 
With Netanyahu seen as less fit than Gantz to be prime minister and Lapid as irrelevant, no doubt they are both embarrassed and reeling. 
However, they should have realized that the polls should not make them attack each other more. Instead, they should act more like Gantz, who has gone up in the polls for being statesman-like and attempting to be a compromiser and unifier – what people want and what Israel needs now more than ever.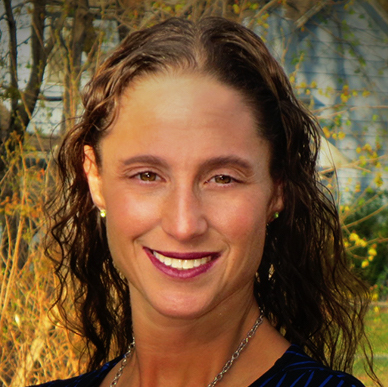 Maayan Hoffman is a veteran American-Israeli journalist and strategic communications consultant. She is Deputy CEO - Strategy & Innovation for the Jerusalem Post, where she also served as news editor, head of strategy and senior health analyst.
Popular Articles
A message from All Israel News
Help us educate Christians on a daily basis about what is happening in Israel & the Middle East and why it matters.
For as little as $5, you can support ALL ISRAEL NEWS, a non-profit media organization that is supported by readers like you.
Donate to ALL ISRAEL NEWS
Latest Stories
Comments