THE WEEK AHEAD: Netanyahu launches election campaign in Israel; and a dispute over an illegal Bedouin village returns to court. Will nuclear negotiations with Iran produce a deal?
Here is the news we are watching this week...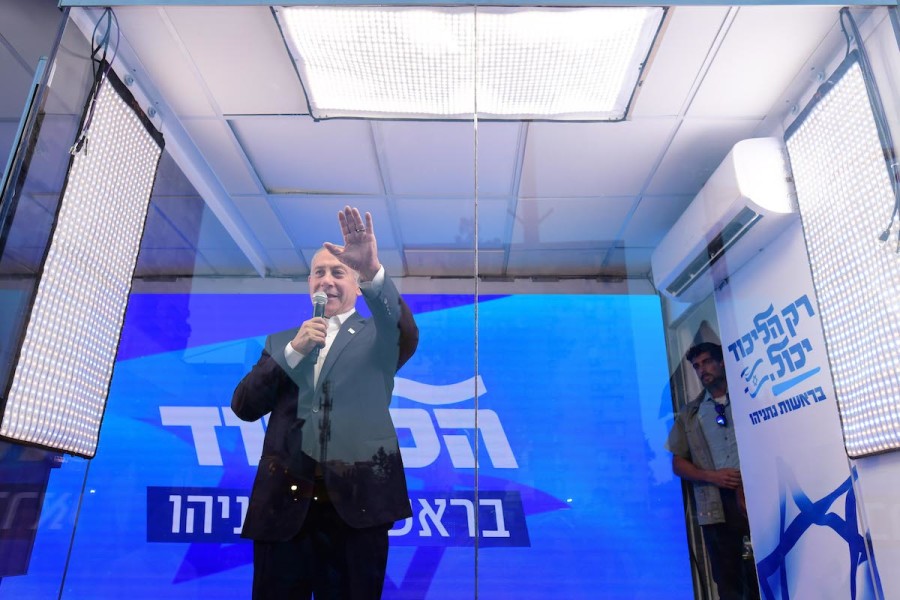 Head of the Likud party Benjamin Netanyahu at a Likud Party election event in Tel Aviv on September 7, 2022. (Photo: Tomer Neuberg/Flash90)
President Herzog to attend Queen Elizabeth's funeral

The WHO convenes in Israel

Iran nuclear deal – or not?
Netanyahu officially launches election campaign

Illegal Bedouin village on the chopping block

Israel-Lebanon maritime agreement inching closer

Jerusalem Post conference in NYC

HERZOG TO ATTEND QUEEN ELIZABETH'S FUNERAL
Israeli President Isaac Herzog will represent the Jewish state at the state funeral of Queen Elizabeth II at Westminster Abbey. The queen will be buried in King George VI Memorial Chapel at Windsor Castle. Israeli leaders have offered their condolences to the royal family, with Herzog calling her death "the end of an era." The Israeli president said that in the queen's life and in her service to her people, she "embodied a spirit of integrity, duty and ancient tradition."
Though the royal family has considerable history in the Holy Land, Elizabeth never visited Israel, despite many invitations extended to her during the course of her 70-year reign. Israelis believed that the reason behind the queen's response was Britain's fear of an Arab boycott. The queen visited other countries in the Middle East, including Egypt, Jordan, Kuwait, Bahrain and Saudi Arabia. 
WORLD HEALTH ORGANIZATION (WHO) CONFERENCE IN ISRAEL
The World Health Organization (WHO) Regional Office for Europe will convene in Israel for its first in-person conference since the outbreak of the COVID-19 pandemic. International health officials, along with representatives from 53 member states, will attend the session that extends from Wednesday to Friday in Tel Aviv.
Delegates will discuss health emergencies and opportunities for closer regional collaboration including digital health, health promotion through behavioral and cultural insights, health worker shortages and access to affordable medicines.
IRAN NUCLEAR DEAL UNCERTAIN
U.S. and European negotiators now sound less confident about the prospects of reviving the 2015 nuclear deal with Iran. Israel continues its full-court press against an emerging agreement which it has warned is dangerous.
Last week, the European Union's Foreign policy Chief Josep Borrell expressed discouragement over the progress achieved in the latest stages of the talks, saying: "If the process doesn't converge, the whole process is in danger." Borrell's remarks followed Iran's insistence that, in order to restore the JCPOA, the International Atomic Energy Agency must end its probe into uranium material found at unnamed sites.
Meanwhile, Israeli Prime Minister Yair Lapid vowed that "if Iran keeps trying, it will discover Israel's long arm and its abilities." Lapid emphasized that U.S. President Joe Biden has given Israel "full freedom of action, to act as we see fit in order to prevent Iran from becoming a nuclear threat."
THE "BIBI-BUS" HITS THE ROAD
Former Israeli Prime Minister Benjamin Netanyahu will officially kick off his Likud party's election campaign this week. Netanyahu, the opposition leader in Israel, reportedly has been involved in every small detail. Netanyahu will tour the country with the "Bibi-Bus," equipped with large screens and an open studio.
Aside from rallies, Netanyahu will also shift into high gear on social media, seeking to interact with voters. Members of the Likud party have signaled in interviews that the Likud agenda is expected to focus significant attention on economic issues. The launch of the Netanyahu campaign was marred by the early resignation of an advisor, allegedly in light of a dispute with Netanyahu's son Yair.
WILL ILLEGAL BEDOUIN VILLAGE BE RAZED?
In 2018, the Israeli Supreme Court ruled that a Bedouin village built in the West Bank without state permits was illegal and needed to be evacuated. Ever since that ruling, under international pressure from human rights groups and European institutions, several Israeli governments have postponed the demolition of Khan al-Ahmar.
Netanyahu previously pledged to remove the illegal homes but did not execute the plan after the International Criminal Court suggested it could be considered a war crime.
On Sunday, Sept. 11, the high court will ask the state yet again to explain why it has not razed the village's huts and tents as ordered. Israeli Prime Minister Yair Lapid said the fate of the village should be determined only after the Nov. 1 elections, and Lapid's office has asked the court for an extension for submitting any plans for the contested village until Feb. 1.
ISRAEL-LEBANON MARITIME AGREEMENT
While Israel and Lebanon have crossed the deadline set by Hezbollah leader Hassan Nasrallah to resolve their maritime border dispute – Nasrallah had threatened to strike Israel over the offshore gas fields – an agreement may be imminent.
Amos Hochstein, the U.S. diplomat mediating talks between the two countries, was in Beirut last week where he reportedly received a positive response from Israel regarding "the proposals on the table." There are strong indications that the dispute will be settled this month.
Israel was set to extract oil and gas from the Israeli field, "Karish," beginning this month.
JERUSALEM POST CONFERENCE IN NYC
The Jerusalem Post will celebrate its 90th anniversary with a festive conference in New York on Monday. The speakers' list includes Bahrain and Morocco's U.N. ambassadors, Israel's U.N. ambassador Gilad Erdan, U.S. Ambassador to Israel Thomas Nides, Congressmen Josh Gottheimer, D-N.J., and Lee Zeldin, R-N.Y., and New York Mayor Eric Adams.
This week we are also keeping an eye on these developing stories:
... Is the U.S. being hypocritical in its demand to impose new rules of engagement on the IDF?

... How did Israel know about the Syrian nuclear program years before bombing a reactor?

... Will Britain's newly elected P.M. Liz Truss be the country's most pro-Israel prime minister?

... Why did the prophet Haggai warn that God would "shake all the nations"?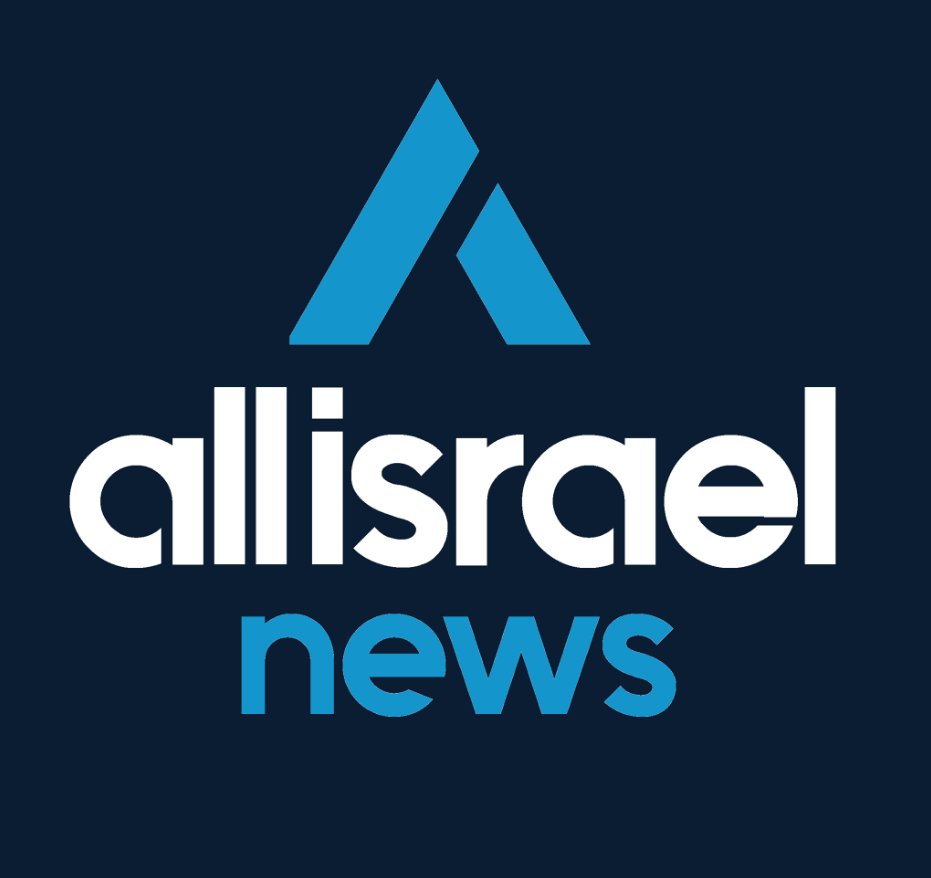 The All Israel News Staff is a team of journalists in Israel.
A message from All Israel News
Help us educate Christians on a daily basis about what is happening in Israel & the Middle East and why it matters.
For as little as $5, you can support ALL ISRAEL NEWS, a non-profit media organization that is supported by readers like you.
Donate to ALL ISRAEL NEWS
Current Top Stories
Comments