THE WEEK AHEAD: Israel celebrates 75 in a sharp transition from Memorial Day and DeSantis visits Jerusalem ahead of rumored 2024 announcement
Here are the stories we are watching...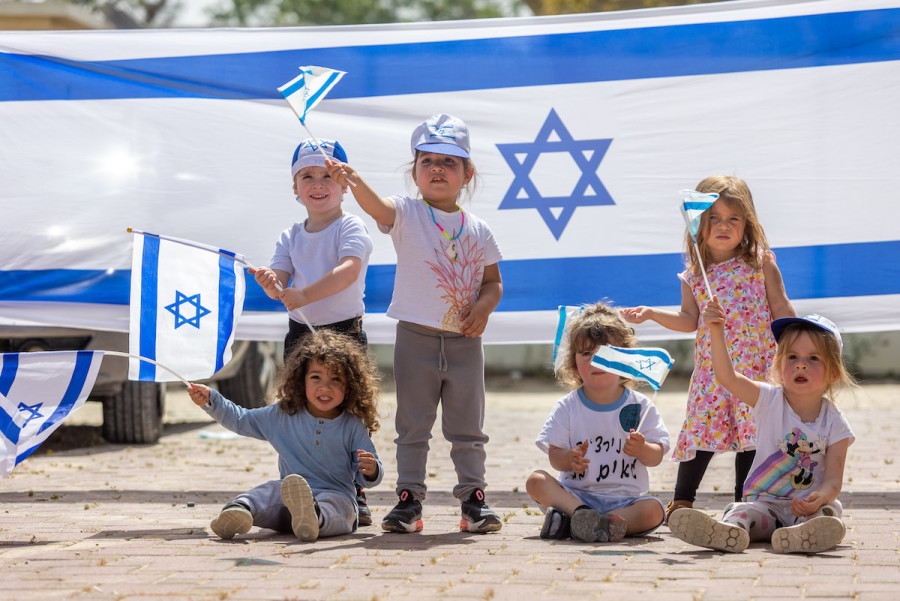 Israeli children wave Israeli flags ahead of Israel's 75th Independence Day, Apr. 19, 2023. (Photo: Yossi Aloni/Flash90)
Armenian genocide memorial
MILITARY SERVICE OUTLINE
Lately, in Israeli news, it seems that every week some issue which has been status-quo for decades is brought up for re-examination. While judicial reform is still the most pressing political issue being discussed, the Israeli government is set to begin negotiations over a new outline for military service. Once formed, it will be brought to the Knesset's floor for a vote.
The current draft law, which gives Ultra-Orthodox men under age 26 an exemption from compulsory service in the military, in favor of religious studies, is set to expire in two months. Only small percentages of Haredi men do enlist in the Israel Defense Forces, which often angers Israelis who do serve. Israeli-Arabs are also exempt from service.
The new proposal, supported by Defense Minister Yoav Gallant, would lower the age of final exemption from the IDF to 23. Orthodox parties are demanding it be lowered 21. The Finance Ministry also backs their request, in hopes that the move would increase Haredi participation in the labor market and enable them to work once they stop their studies. In addition, soldiers in mandatory and reserve service are expected to receive significant salary increases.
DESANTIS IN JERUSALEM
Florida Governor Ron DeSantis will visit Israel where he will deliver a keynote address at the Jerusalem Post conference on Thursday. The event will take place at the new Museum of Tolerance, which will soon be open to the public, with 400 participants in attendance, among them, 120 American-Jewish philanthropists.
The governor is expected to speak about the importance of the U.S.-Israel relationship, as he is presumed to announce a bid for the 2024 presidential race. Ahead of his trip, DeSantis highlighted his record of standing by Israel in the fight against the Boycott, Divestment and Sanctions (BDS) movement. He noted that Florida has seen increased investment by Israeli companies, being home to the fastest-growing Jewish population in the United States.
"At a time of unnecessarily strained relations between Jerusalem and Washington, Florida serves as a bridge between the American and Israeli people," DeSantis said. The Florida governor will also head to Japan, South Korea and the United Kingdom.
MEMORIAL DAY
Yom HaZikaron is the day of national remembrance in Israel to commemorate all soldiers and people who lost their lives during the struggle to defend the State of Israel. This includes victims of hostile terror acts – a list which has sadly grown in recent weeks as a result of another wave of terror.
The day's events will begin on the evening of Monday, April 24, with a one-minute siren that will ring out across the country. Israeli citizens then stop whatever they are doing – even stop their cars in the middle of the road – to stand firm and pay tribute to those they have lost. Following the first siren, the State Memorial Ceremony will begin at the Western Wall in the Old City of Jerusalem. It is traditionally attended by Israel's president, prime minister, minister of defense and the IDF's chief of staff.
On Tuesday, a two-minute siren will sound at 11 a.m., as state memorial services will begin in all military cemeteries across the nation. The services are attended by the bereaved families, public figures and representatives of the government, police and the security forces.
INDEPENDENCE DAY
Israel will turn 75 years old on Tuesday evening. Celebrations will kick off with the traditional Yom Ha'atzmaut (Independence Day) ceremony which is expected to be larger than ever. The event, which signifies the transition from Memorial Day, takes place on Mount Herzl in Jerusalem in the presence of state honorees. Its highlight moment is the lighting of 12 torches, to symbolize the Twelve Tribes of Israel, by selected individuals who have made an outstanding contribution to society.
This year, the list of torchbearers includes basketball coach David Blatt, decorated war hero and former Cabinet Minister Avigdor Kahalani and Canadian-Israeli billionaire philanthropist Sylvan Adams, among others. Scheduling Memorial Day just before Independence Day is deliberately intended to remind Israelis of the sacrifice made to secure a home for the Jewish people.
Thousands of Jewish leaders from 20 countries will take part at a keynote event organized by Jewish Federations of North America, that will feature addresses by Israeli President Isaac Herzog and Prime Minister Benjamin Netanyahu.
The following day is a national holiday that Israelis like to spend with their families and friends, with outdoor barbecues, called 'mangalim' in Hebrew. The Israeli Air Force usually performs its iconic flyover on that day, generally considered a joyous attraction, however, this year somewhat marred by a contentious public debate over the judicial reform, after reserve pilots joined the political protests and announced a boycott of training sessions.
HOMESH CELEBRATION
Hundreds of Israelis affiliated with the political right are expected to gather at the West Bank outpost of Homesh on the occasion of Israel's Independence Day. They will also mark one month to the passing of a legislation that allows Israeli settlers to return to areas of the West Bank that were evacuated in 2005, as part of the Gaza withdrawal act. Homesh was one such flashpoint settlement that was destroyed. Until recently, Israeli citizens were not allowed access to it and it was declared a closed military zone. The U.S. Biden administration has blasted the Israeli government for the repeal of the Disengagement Law. Ahead of the event, Samaria Regional Council head Yossi Dagan vowed to rehabilitate Homesh and "the entire northern Samaria region."
ARMENIAN GENOCIDE MEMORIAL
Some 10,000 Armenians living in Israel will mark the Armenian Genocide Remembrance Day on Monday, April 24. It is a public holiday in Armenia and is observed by the Armenian diaspora every year. On that date in 1915, the Ottoman Turks rounded up and later executed hundreds of Armenian intellectuals, clergy and businessmen, beginning a systematic killing and expulsion of the Armenian people from their lands, some in Turkey, some in Armenia.
The Armenian Genocide lasted several years and resulted in the deaths of 1.5 million Armenians. Those who escaped made their way to countries throughout the Middle East, including British Mandate Palestine. Israel, like several other western countries, has still not followed in the footsteps of the U.S. which, under Biden has recognized the historical massacre of Armenians as genocide.
This week we are also keeping an eye on these developing stories:
... What should Evangelicals know about the Iranian crown prince's historic visit to Israel?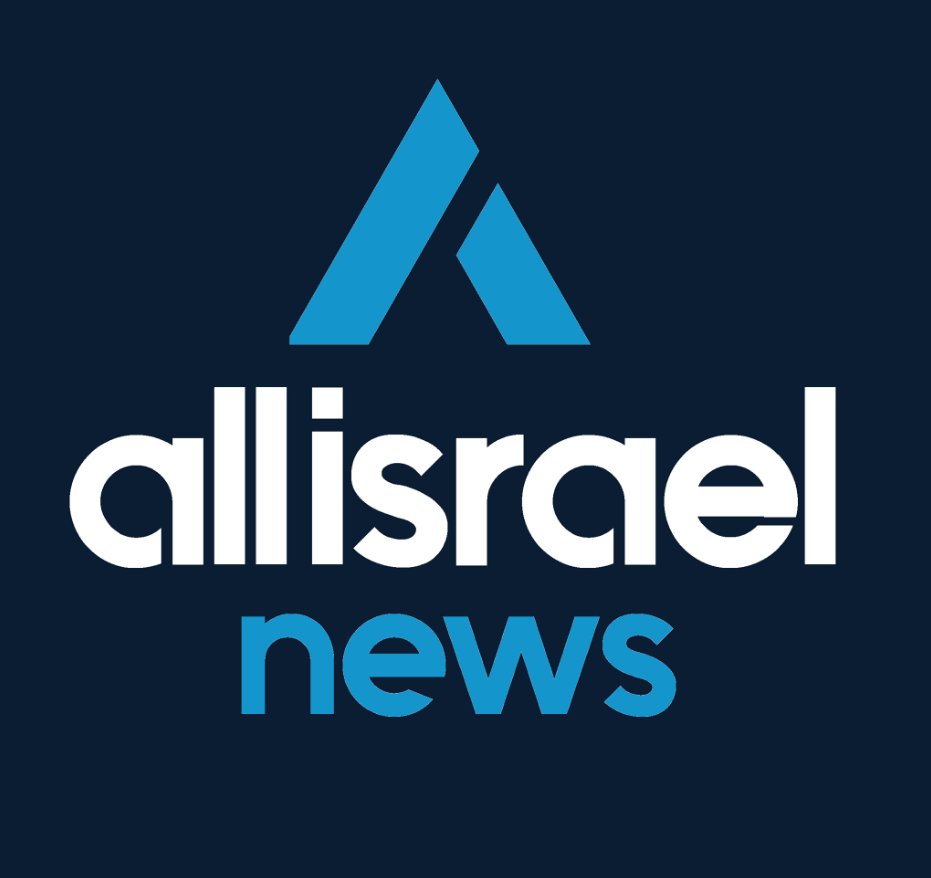 The All Israel News Staff is a team of journalists in Israel.
A message from All Israel News
Help us educate Christians on a daily basis about what is happening in Israel & the Middle East and why it matters.
For as little as $5, you can support ALL ISRAEL NEWS, a non-profit media organization that is supported by readers like you.
Donate to ALL ISRAEL NEWS
Current Top Stories
Comments