THE WEEK AHEAD: Heightened tensions around Jerusalem and Gaza, Jews banned entry to Temple Mount, key test to Bennett's coalition, Evangelical leaders' delegation tours the region
Here are the stories we are watching...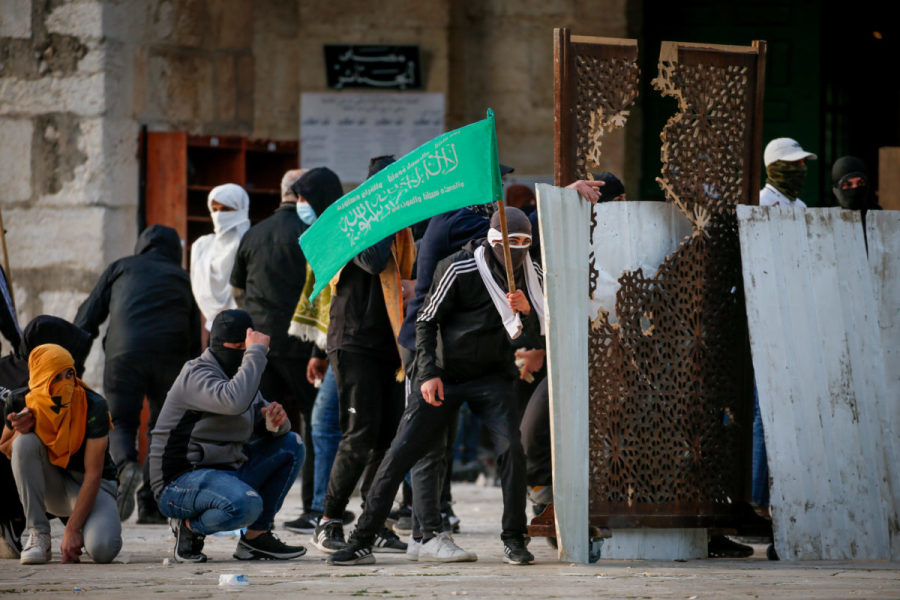 Palestinian rioters throw stones at Israeli security forces during clashes at the al-Aqsa Mosque compound in Jerusalem's Old City, April 22, 2022. (Photo: Flash90)
·       Jews banned entry to Temple Mount
·       Evangelical business and media leaders pay visit to the Middle East region
·       Key test to PM Bennett's coalition
·       Israel marks Holocaust Memorial Day, Yom Hashoah
·       Armenian Genocide Remembrance Day
JEWS BANNED TEMPLE MOUNT ENTRY
Throughout this entire week, Jews will not be allowed to enter the Temple Mount – Judaism's holiest site. Following weeks of heightened tensions and violence around Jerusalem's Old City, the Israeli government decided to ban entry for Jews until the end of Ramadan.
According to the status-quo on the Temple Mount, Jews are allowed to visit the compound but not to pray there. Traditionally, the site has only been closed to Jews specifically during Eid al-Fitr, the holiday which marks the end of the month-long Ramadan.
But in recent years – in order to defuse religious tensions and prevent violence – rights for Jews on the Temple Mount have been diminished. For the last 12 years, Jewish worshippers were never allowed to enter the Temple Mount for the last few days leading up to the end of Ramadan. However, up until Tuesday's decision by the current government, the site been never been closed to Jews during Ramadan for such a long period of 16 consecutive days. Right-wing Israelis fear that this step will set a new type of status-quo.
EVANGELICAL 'ABRAHAM ACCORDS' DELEGATION TOURS MIDDLE EAST
ALL ISRAEL NEWS Editor-in-Chief Joel Rosenberg, is currently leading a delegation of prominent Evangelical business and media figures to the Middle East region. The group is visiting Israel, Bahrain and the UAE, meeting with senior leaders in each of the three countries. As part of the 8-day journey, the Evangelical leaders will also receive exclusive briefings of the 'behind-the-scenes' process that led to the Abraham Accords peace agreements. They will hold shared prayers for the peace of Jerusalem and the region, at a time of heightened tensions around the holy city and in light of the threat from Iran.
"The six previous Evangelical delegations that I led to the Arab world all took place before the historic Abraham Accords were signed in the fall of 2020," said Rosenberg. "We are now eager to see how these peace and normalization agreements are changing each country and the region for the better."
Among the members of the delegation are:
Cary Summers – President Emeritus of the Museum of the Bible
Michael Little – Founding board member of NEAR EAST MEDIA
Wayne Pederson – Member of the board of directors of the National Religious Broadcasters
Dr. Carl Moeller – Executive director of The Joshua Fund
Erick Stakelbeck – News director for TBN
Chris Mitchell – Middle East bureau chief for CBN
Daniel Cohen – Jerusalem bureau chief for Newsmax TV
KEY TEST TO PRIME MINISTER BENNETT'S COALITION
Israeli Prime Minister Naftali Bennett's party, Yamina, will convene on Sunday to discuss ousting party member, Amichai Chikli. The Knesset lawmaker ran as part of the Yamina list in last year's election, but is now considered a 'rebel.' Chikli refused to join the ruling coalition due to its inclusion of an Islamist party. He has remained in Yamina, however, while opposing the government on numerous key votes.
Bennett's party will seek a punitive measure against Chikli, which potentially could limit his ability to run again or serve in certain capacities. The move is seen as an attempt to deter other lawmakers from following in Chikli's footsteps, especially after another lawmaker - Yamina member, Idit Silman – recently defected from the coalition. Her surprising decision has left Bennett's government more fragile and in question than ever before.
ISRAEL MARKS HOLOCAUST REMEMBRANCE DAY – YOM HASHOAH
Israel's Holocaust Memorial Day, known as Yom HaShoah, will take place on Thursday. The national day of remembrance is marked with memorial events around the country. The most famous state ceremony – held at the Yad Vashem World Holocaust Remembrance Center in Jerusalem – traditionally features Israel's president and prime minister delivering speeches, as well as Holocaust survivors lighting six torches to represent the six million Jews who perished.
Like every year, a siren will sound at 10 a.m. around the country and Israelis will observe two minutes of solemn reflection. During that time, even vehicles on Israel's streets and highways will typically stop, while drivers and passengers exit their vehicles to stand in silence.
As of 2022, some 168,000 Holocaust survivors live in Israel. In recent weeks, an Israeli organization, Yad Ezer L'Haver (YEL) has managed to rescue four Holocaust survivor refugees from the current war in Ukraine and bring them to the holy land.
ARMENIAN GENOCIDE REMEMBRANCE DAY
Approximately 10,000 Armenians living in Israel will mark Armenian Genocide Remembrance Day on Sunday. The Armenian public holiday is observed by the Armenian diaspora each year on April 24. On that date in 1915, the Ottoman Turks rounded up and later executed hundreds of Armenian intellectuals, clergy and businessmen, which began the systematic killing and expulsion of the Armenian people from their lands; some in Turkey, some in Armenia.
The Armenian genocide lasted several years, resulting in the deaths of 1.5 million Armenians. Those who escaped made their way to countries throughout the Middle East, including British Mandate Palestine.
Last year, ALL ISRAEL NEWS  interviewed an Armenian resident of Jerusalem, Harout Baghamian, who urged Israel to follow the decision by the U.S. – under President Joe Biden – to finally recognize the historical massacre of Armenians as genocide.
This week we are also keeping an eye on these developing stories:
·   Will right-wing Israeli activists continue their protest against the Israeli government over its response to Jerusalem tensions?
·   Will Hamas and Islamic Jihad in Gaza echo the violence around Jerusalem with additional missile strikes on Israeli communities?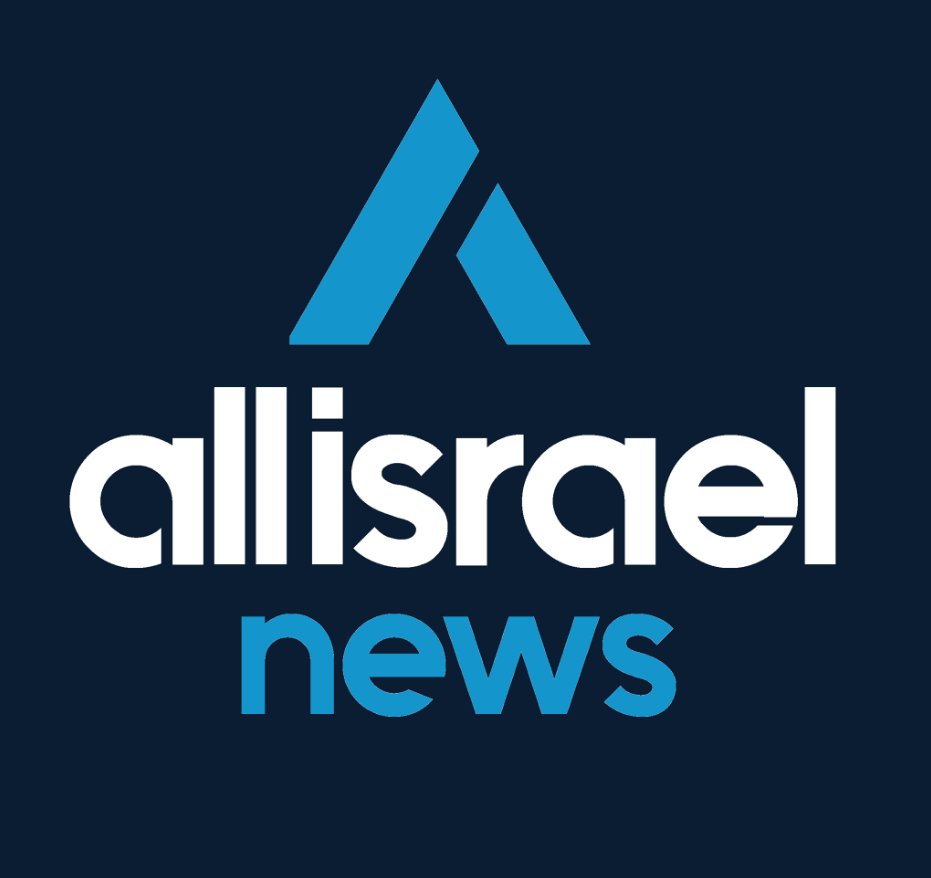 The All Israel News Staff is a team of journalists in Israel.
A message from All Israel News
Help us educate Christians on a daily basis about what is happening in Israel & the Middle East and why it matters.
For as little as $5, you can support ALL ISRAEL NEWS, a non-profit media organization that is supported by readers like you.
Donate to ALL ISRAEL NEWS
Current Top Stories
Comments