THE WEEK AHEAD: Imminent nuclear deal with Iran, Turkey eyes American fighter jets and Israeli movie theaters forced to sell 'cheap' popcorn
Here are the stories we are watching...
Illustrative - US Navy F/A-18 Super Hornets and Greek F-16 Fighting Falcons conduct air-to-air training over the Ionian Sea, Feb. 3, 2022 (Photo: US Navy via Reuters)
Iran nuclear deal imminent


Egyptian delegation in Israel


Popcorn for just $3


Turkey eyes F-16 purchase


U.S. pushes to end the war in Yemen


Russia's crackdown on the Jewish Agency


Europe's Olympic Championships

IRAN NUCLEAR DEAL IMMINENT?
Washington and Tehran are reviewing a last and final draft for a renewed nuclear deal. The proposal, which the European Union put forward, outlines a framework that the U.S. and Iran should follow in order to return to full compliance with the original Joint Comprehensive Plan of Action from 2015, named a "bad deal" at the time by then-Prime Minister Benjamin Netanyahu. After four days of negotiations in Vienna last week, the E.U. said it expects to see answers from the U.S. and Iran "within weeks."
According to E.U. Foreign Policy Chief Josep Borrell, "What can be negotiated has been negotiated." Borrell noted that if the draft is received positively, "We can sign this deal." Early indications from U.S. State Department officials, who spoke anonymously to the media, signaled that the Biden administration is ready to seal a deal on the basis of the E.U.'s proposal.
EGYPTIAN DELEGATION IN ISRAEL
On Monday – one week after a ceasefire between Israel and the Gaza-based Palestinian Islamic Jihad terrorist group went into effect – a delegation from Egypt will land in Israel to follow up on their brokered deal and secure its implementation. According to local reports, Egyptian diplomats are expected to pressure Israel to release Bassam Al-Saadi, the PIJ commander who was detained at the outset of Operation Breaking Dawn, and hunger striker Khalil Awawda. The Egyptian delegation also will meet with both Hamas and Islamic Jihad officials.
POPCORN FOR JUST $3
Never mind the rocket. An Israeli court was preoccupied last week with capping the price of popcorn in Israeli movie theaters following a class action lawsuit. Starting Monday, the largest cinema chain operator in Israel will begin selling a small serving of popcorn for just 10 shekels ($3.07).
Cinema City will be bound by the new regulated price for a period of four years, according to the settlement agreement. In addition, starting in September, all sizes of popcorn will be sold at a 35% discount for three hours one day a week, for a year and a half.
In the lawsuit, submitted in 2018 against several Israeli movie theaters, the plaintiffs claimed that the chains were using their monopolistic power to charge an excessive price for fresh popcorn.
Free-market advocates in Israel criticized the decision as "pointless," noting that prices will be rolled back onto movie-goers one way or another.
TURKEY EYES F-16 PURCHASE
A delegation from Turkey is expected to visit Washington this week to discuss a purchase of F-16 fighter jets. U.S. President Joe Biden has given his support for a potential sale to Turkey, although top Senate Democrats have opposed such a transaction, given Ankara's recent meddling in conflicts in Syria and Libya, as well as between Azerbaijan and Armenia. In July, the U.S. House of Representatives voted to approve the sale with two conditions: If it would serve American national interests and if it came with a guarantee that Turkey wouldn't use the jets to violate Greece's sovereignty.
The sale of American weapons to Turkey has become a controversial matter after the NATO member purchased missile-defense systems from Russia. That move initially led to U.S. sanctions and a refusal of Turkey's request to buy F-35 fighter jets.
U.S. PUSHES TO END THE WAR IN YEMEN
U.S. Special Envoy for Yemen Tim Lenderking will travel to the United Arab Emirates, Oman and Saudi Arabia this week, while members of his team travel to Jordan, in an American-led diplomatic effort to secure an expansion of the U.N.-mediated truce in the Yemen war. The Washington delegation will focus on helping to meaningfully expand the truce's benefits to all Yemenites and to pave the way for a permanent ceasefire and a durable Yemenite-led resolution to the conflict.  
The special envoy will highlight the need for additional financial assistance for the Yemenites. The U.S. has provided over $1 billion in humanitarian aid to Yemen this year alone, bringing its total contribution so far to the war-torn country to nearly $5 billion, since the crisis began eight years ago.  
RUSSIA'S JEWISH AGENCY CRACKDOWN
Russia's directive to shut down the Jewish Agency's operations in the country will be discussed in a Moscow court on Friday. The Jewish Agency is the primary body that organizes aliyah, Jewish immigration to Israel. Moscow alleged that the agency violated Russian law by collecting information on Russian citizens and transferring the data. Israeli media outlets reported that, during negotiations with Israel over the crisis, Russia echoed an old demand to restore Russia's ownership rights over the Church of St. Alexander Nevsky in Jerusalem.
EUROPE'S OLYMPIC CHAMPIONSHIPS
Israeli gymnast Artem Dolgopyat, who won Israel's second-ever Olympic gold last year, will lead the country's delegation to the 2022 European Championships in Munich. The competition is viewed as a major milestone in preparing for the 2028 Summer Olympics in Los Angeles.
This week, we are also keeping an eye on these developing stories:
... What is the Palestinian Islamic Jihad and what sets them apart from other terrorist groups?

... Is the Biden administration promoting the opening of a Palestinian university in the West Bank?


... Why did the IDF's last Gaza operation receive little attention in the U.S. compared to previous rounds of fighting?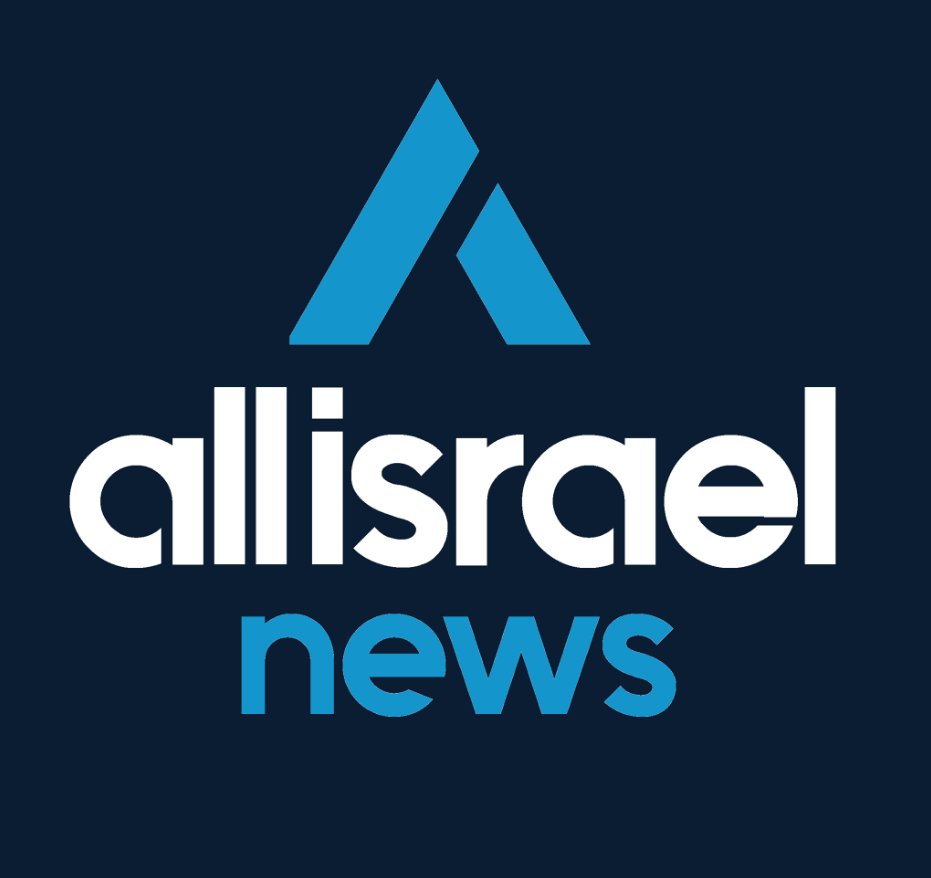 The All Israel News Staff is a team of journalists in Israel.
A message from All Israel News
Help us educate Christians on a daily basis about what is happening in Israel & the Middle East and why it matters.
For as little as $5, you can support ALL ISRAEL NEWS, a non-profit media organization that is supported by readers like you.
Donate to ALL ISRAEL NEWS
Current Top Stories
Comments