The 'tweet' heard around the world: Jared Kushner describes stunning lack of leaks before Trump announced historic Abraham Accords on social media
The news was first announced by President Donald Trump on his since-suspended Twitter account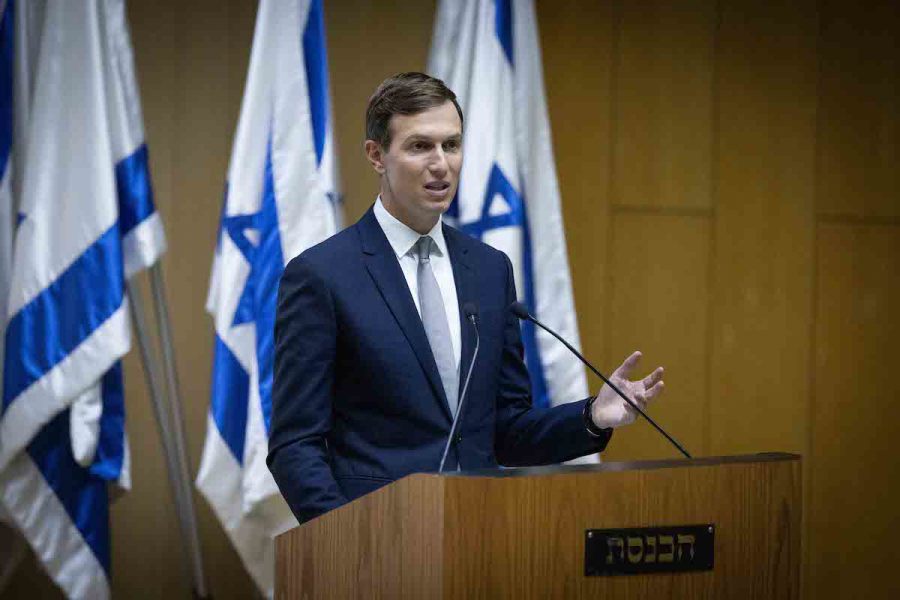 Jared Kusner, senior advisor to former U.S. President Donald Trump, speaks at an event celebrating the one-year anniversary of the Abraham Accords at the Knesset in Jerusalem, Oct. 11, 2021. (Photo: Yonatan Sindel/Flash90)
JERUSALEM—It was a normal news day on Aug. 13, 2020 before one short but poignant social media post shattered paradigms and changed the course of history.
"HUGE breakthrough today!" came the presidential tweet. "Historic Peace Agreement between our two GREAT friends, Israel and the United Arab Emirates!"
Former President Donald Trump broke perhaps the biggest news of his term as a shocked media lit up with the dramatic news.
Jared Kushner, former senior White House advisor and one of the chief architects of the Abraham Accords, recounted the fascinating moments leading up to the announcement of the historic treaty – and the unprecedented lack of leaks as this big news was about the break.
"It was shocking to everybody – this was one of the few things between Israel and America that didn't leak out and it really was announced by a presidential tweet," Kushner said. "That something this sensitive can make it to a true announcement through a presidential tweet, that really is saying that everyone involved knew the magnitude of what they were working on."
At a ceremony to inaugurate the Knesset Abraham Accords Caucus on Monday, Kushner recalled some of the first moments that the new peace partners experienced together. Kushner's recounting was echoed by other officials involved, in a documentary, "The Abraham Accords," which premiered later that evening at The Friedman Center for Peace through Strength.
Several players were involved from three different countries making it all the more unlikely that the news could stay under wraps including but not limited to Trump, Kushner, Former U.S. Treasury Secretary Steve Mnuchin, former Ambassador to Israel David Friedman and chief negotiator Avi Berkowitz in the United States; then Prime Minister Benjamin Netanyahu in Israel; and UAE Crown Prince Mohammad bin Zayed and Ambassador to the U.S. Yousef Al Otaiba.

A screenshot of former U.S. President Donald Trump's tweet announcing the Abraham Accords before Twitter banned him from the social media platform. (Photo: screenshot)
Days later the same happened with Bahrain, another surprise.
"Another HISTORIC breakthrough today! Our two GREAT friends Israel and the Kingdom of Bahrain agree to a Peace Deal – the second Arab country to make peace with Israel in 30 days!" he tweeted on Sept. 11.
Two more crucial tweets would add to the circle of peace:
"HUGE win today for the United States and for peace in the world. Sudan has agreed to a peace and normalization agreement with Israel! With the United Arab Emirates and Bahrain, that's THREE Arab countries to have done so in only a matter of weeks. More will follow!" Trump posted on Oct. 23.
And on Dec. 10, when Trump broke his own news again.
"Another HISTORIC breakthrough today! Our two GREAT friends Israel and the Kingdom of Morocco have agreed to full diplomatic relations – a massive breakthrough for peace in the Middle East!" he wrote.
Kushner, who has since founded the Abraham Accords Peace Institute, went on to describe some of the amazing first experiences in the process.
"We were having a little bit of trouble afterwards because Israel is a very different political system than the Emirates. And we were saying, 'How do we get all of this connective tissue going?'"
The answer was simple.
"Avi said, 'Well, when we go to Israel, let's get over there and let's get a bunch of people on a plane and let's just fly over to the Emirates,'" Kushner recalled Avi Berkowitz suggesting. "So we called Yousef (Al Otaiba) and said, 'Can we have permission to land in the first commercial flight there?' And he said, 'Yeah, I don't see why that should be a problem.'"
What followed was another score for the Abraham Accords when Saudi Arabia waived long-held restrictions and allowed Israel to use its airspace for commercial travel.
"And then it permanently waived those simply because we asked," Kushner said.
"When we landed, the image captured the minds of, really, the entire region: Seeing people in traditional Arab garb welcoming and waving to an El Al plane and seeing the Israeli flag on the back of that plane and realizing that things were just different. It was really an amazing moment."
Meetings that day stretched into dinner where Kushner said the American delegation felt they were chaperoning a first date.
"I realized that during the negotiations, there was really no dialogue between the Israelis and the Emiratis. We kept that all a very tight channel and we realized that we needed to make this bigger than all of us as individuals. We needed to make it between governments, we needed to make it between people and it really changed the way that we were thinking about how do we define success for what this ultimately has the potential to be."
The delegations stayed up through the night.
"I'll never forget that night. We basically told the team, 'You know, let's stay up all night. Let's get the finance agreements done. Let's get the aviation agreements done.' There are people who want to open bank accounts, they want to start doing business together and they want to start traveling."
"The next morning we came up with a draft MOU (Memorandum of Understanding)," at around 5 a.m., Kushner said.
Speaking of the future, Kushner said is "imperative" for all of the parties involved to set high expectations.
"Now that we have the political barriers broken, ironically, I think it's going to be the simple things that really matter," he said.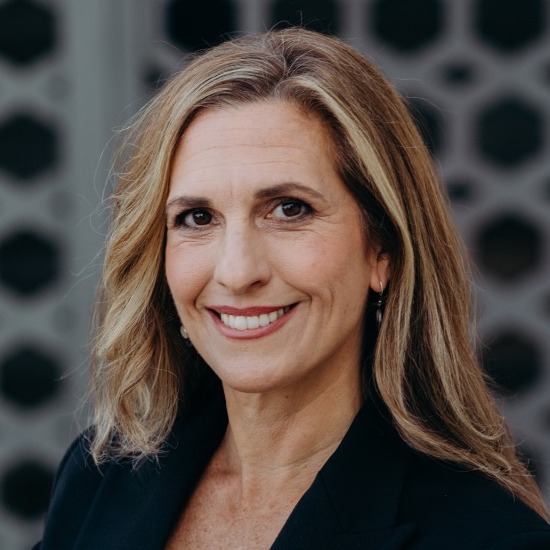 Nicole Jansezian is the news editor for both ALL ISRAEL NEWS and ALL ARAB NEWS and senior correspondent for ALL ISRAEL NEWS
A message from All Israel News
Help us educate Christians on a daily basis about what is happening in Israel & the Middle East and why it matters.
For as little as $5, you can support ALL ISRAEL NEWS, a non-profit media organization that is supported by readers like you.
Donate to ALL ISRAEL NEWS
Current Top Stories
Comments