The Return to Life: Israel's plan for exiting year-long lockdown depends on 6+ million Israelis vaccinated by end of March
Netanyahu lays out five-step strategy for reopening country largely based on high vaccination rate; Health officials say they can't yet approve it
Prime Minister Benjamin Netanyahu explains his strategy for exiting the COVID lockdown with Health Minister Yuii Edelstein, seated, on Feb. 24, 2021. (Photo: Amos Ben-Gershom, GPO)
In a twist on the biblical holiday of Passover, Prime Minister Benjamin Netanyahu ended his news conference Wednesday, in which he laid out his five-step strategy for exiting Israel's year-long pandemic lockdown, on this note:
"This Passover we will again ask – why is this night different? And this time we will answer – this night we are all vaccinated," the prime minister concluded.
Many Israelis took offense at the comparison of the holiday to Israel's vaccination campaign. In the traditional Passover Seder, observers ask "why is this night different from all the others?" as participants remember God's deliverance of the Israelites from slavery in Egypt.
Netanyahu's exit strategy was thin on strategy and remained contingent on primarily one solution - vaccines - to reopen the ailing economy, which has been devastated across several sectors.
"The cumulative number of people who have been vaccinated – at least once – and recovered that we want to reach is 6,200,000 people over the age of 16 in the State of Israel," Netanyahu said. "We are still 1,200,000 people away from this goal, even with one dose."
"There is a gap between the number of people who have already been vaccinated and those who have yet to be vaccinated. We must close this gap in order to reopen our state."
Netanyahu blamed "fake news" reports about the dangers of the mRNA vaccine, which has never been used before on humans and has only been approved for emergency use by the U.S. Food and Drug Administration.
"They say the vaccine is unnatural, that it is a foreign body, that there are side effects, that it has not been tested. They have said this about all of the previous vaccines in the past 150 years."
"Before the age of vaccines, average life expectancy was between 30-40 years. More than any other thing, vaccines have doubled our lifespan. I ask you to not believe the fake news. Go be vaccinated. The vaccines save lives. The vaccines prolong life."
COVID-19 has a death rate in Israel of 0.7% of those infected.
Netanyahu also boasted about Israel's vaccine availability compared to other nations which have taken a more cautious approach toward the roll-out.
"Around the world, citizens are waiting for vaccines; in the State of Israel, vaccines are waiting for citizens. This must change immediately," Netanyahu said.
In order to apply a full-court press on people over 16 who have yet to get the vaccine, the Israeli parliament passed a law yesterday to release the information of the unvaccinated to municipalities and other government agencies – an unprecedented violation of medical privacy laws.
Israelis have spent more days in lockdown than any country on the planet and the country has sealed its borders so tightly that even citizens, except for a few exceptions, have been kept out since Jan. 25. Ben-Gurion Airport is to remain closed until March 6.
Aside from sporting competitions and political delegations, foreigners have been kept out for almost an entire year.
Netanyahu's five stages for exiting lockdown begin this weekend by keeping a tight closure on Purim parties and prayer gatherings. Netanyahu continued: "The second stage, the second week of March, is the gradual opening of education. The third stage is the second stage of the green passport here as well, in the second week of March, as we have planned. The fourth stage is at the end of March. Our intention is to finish vaccinating the entire population over 16. The fifth stage: In April our intention is to reach a full opening."
Election day falls on March 23, between stages three and four. Netanyahu did not elaborate on these stages and when restaurants would open.
"However, there could be – of course – new mutations, but with God's help and yours, we will get through Purim in peace so that we will be able to celebrate Passover together," he said.
Dr. Sharon Alroy-Preis, head of public health services at Israel's Health Ministry, dismissed Netanyahu's plan.
"I can't sign off on reopening in two weeks, or a month. It all depends on the contagion," she told Army Radio. "I only sign off on things I know. I don't know what [the situation] will be in a month."
"I look with worry at the reproduction number that is rising, and at the number of severely ill patients that is declining very slowly. If the party in Tel Aviv is an indication of how the people are acting, then we will definitely not be able to go back to normal in a month," she said referring to a massive Purim parade in Tel Aviv on Wednesday, the day before a nightly curfew was to go into effect in order to avoid such gatherings.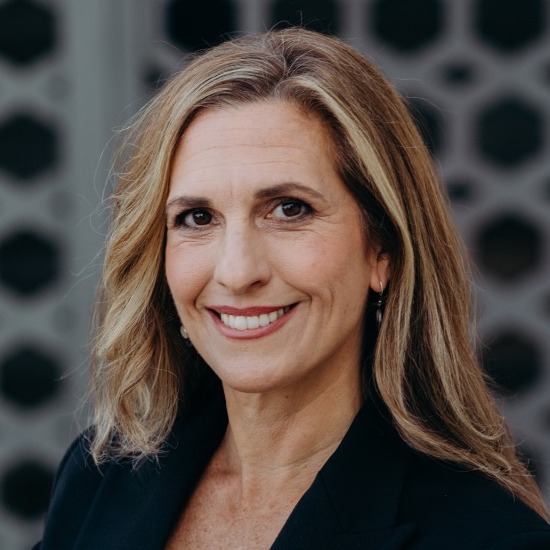 Nicole Jansezian was the news editor and senior correspondent for ALL ISRAEL NEWS.
Popular Articles
A message from All Israel News
Help us educate Christians on a daily basis about what is happening in Israel & the Middle East and why it matters.
For as little as $5, you can support ALL ISRAEL NEWS, a non-profit media organization that is supported by readers like you.
Donate to ALL ISRAEL NEWS
Latest Stories
Comments