The Israeli party elections lists are in. Now what?
The anti-Netanyahu bloc has weakened while the former prime minister persuaded several parties traditionally in his camp to present a united front
Head of the Likud party Benjamin Netanyahu with Shas Head Aryeh Deri at Kikar HaShabbat conference in Jerusalem, Sept. 12, 2022. (Photo: Yonatan Sindel/Flash90)
The race for the 25th Knesset is now beginning in earnest after 40 parties formally submitted their lists to the Central Elections Committee at the end of last week.
Now, the same room in the Knesset where the candidates submitted their lists will transform into the theater where parties will argue to disqualify their counterparts.
This already started on Sunday when representatives of Finance Minister Avigdor Liberman's Yisrael Beytenu Party tried and failed to get enough support to disqualify the Arab nationalist party, Balad.
Other attempts to disqualify parties are expected by the deadline of Sept. 22. The parties then have six days to respond to the petitions to disqualify them. On Oct. 2, the Elections Committee will rule and then there are another two days where the candidates can appeal any decisions against them to the Supreme Court, which must decide by Oct. 9.
In addition to Liberman's efforts, Meretz has also asked to disqualify Knesset Member Idit Silman from running with the Likud party due to their claim that she was bribed by Likud, which ultimately brought down the outgoing government.
However, the move is thought to have little chance of attracting enough support.
This is especially true in light of previous petitions to the Supreme Court by watchdog groups against Silman that failed.
In addition, a new battle will erupt between like-minded parties who are fighting for voters.
Some smaller parties, such as Eli Avidar's Israel Free party, could be pressured by Prime Minister Yair Lapid and other heads of the anti-Benjamin Netanyahu camp to step down because his party is unlikely to cross the threshold, according to all polls, but would still take votes away from the core.
Similarly, it is likely that the Arab parties or other anti-Netanyahu frontrunners would pressure the Balad party to step out of the race so as not to waste more than 100,000 potential votes.
Since Balad announced last week that it would be running alone and not as part of a unified Joint List with the other two Arab parties, six polls have indicated the party will fail to cross the threshold.
Ra'am, of course, will continue to run alone like it did in the last election, meaning that there are now three Arab lists up for election and only 1 million potential Arab votes.
While Jewish voter turnout in the last four elections has consistently reached well over 60%, the Arab vote has fluctuated in the four races, with the lowest being 45% in the March 2021 election and the peak 65% in the March 2020 election.
Voter turnout for Arabs has been tied to unity among the parties. In March 2021, all potential Arab parties ran as one united list, whereas in the last election, Ra'am broke away – and fewer Arab citizens turned out to vote.
Early election surveys this year showed roughly a 40% Arab voter turnout in November before Balad announced it would run alone. Now, it is possible that even fewer Arabs will choose to go to the polls, barring any major shifts from previous voting patterns.
For example, in September 2019 when Likud announced it had installed cameras outside Arab polling stations, Arabs took to the booths in protest. Similarly, in 2015, when Netanyahu panicked his voters by claiming that the Arabs were "turning out in droves" to vote, Arabs were insulted and made a point of voting.
Finally, it is likely that Likud will put pressure on Ayelet Shaked and her Bayit Yehudi party list, since polls continue to show that it will not survive the election.
NETANYAHU BESTS LAPID IN EARLY CONTEST
Ahead of the deadline to close out party lists, Netanyahu already tried to finish off Shaked by using his reserved slots in Likud for Religious Zionist candidates, including a former high-ranking police commander who she was wooing for her list.
That was not his only win. He also succeeded in getting the warring parties – Degel HaTorah and Agudat Yisrael – to run together as United Torah Judaism. In addition, he successfully negotiated an agreement between Religious Zionism and Otzma Yehudit run by Itamar Ben Gvir. Just in case that wasn't enough, Netanyahu also persuaded the rabbi of the far-right, anti-LGBT Noam Party to accept the 11th slot on the Religious Zionism list for Noam head Avi Maoz.
By contrast, Lapid failed to unite parties in the anti-Netanyahu bloc. And the left-wing Labor refused to run with the other leftist party, Meretz.
With all of these parties and Yisrael Beiteinu showing low numbers in the polls, this puts the anti-Netanyahu camp at risk. It also means that if Lapid is even given a mandate by President Isaac Herzog to form a government, it would likely be the second chance and not the first.
But Nov. 1 is six weeks away and as the country has seen in previous elections, the race can be swung until the final day.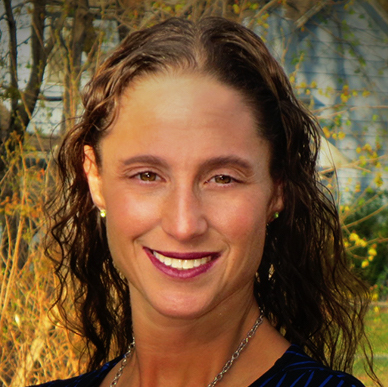 Maayan Hoffman is a veteran American-Israeli journalist and strategic communications consultant. She is Deputy CEO - Strategy & Innovation for the Jerusalem Post, where she also served as news editor, head of strategy and senior health analyst.
Popular Articles
A message from All Israel News
Help us educate Christians on a daily basis about what is happening in Israel & the Middle East and why it matters.
For as little as $5, you can support ALL ISRAEL NEWS, a non-profit media organization that is supported by readers like you.
Donate to ALL ISRAEL NEWS
Latest Stories
Comments