Global pandemic blamed for drop in aliyah – except for Argentinian Jews who flocked to Israel during COVID
Aliyah from Argentina in 2020 increased by more than 23%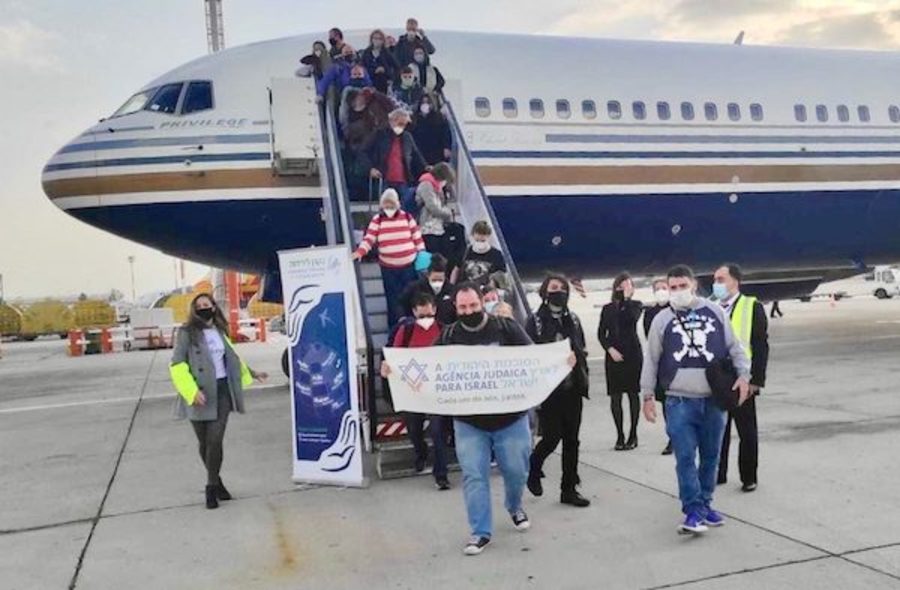 Argentine Jews making aliyah get off the plane at Ben-Gurion Airport near Tel Aviv in 2020. (Photo: Jewish Agency for Israel)
Travel restrictions and lockdowns caused by the coronavirus pandemic didn't stop Argentinian Jews from relocating to Israel. In fact, it seems to have encouraged immigration, or aliyah, as the Jewish Agency for Israel (JAFI) reports a 23.3% increase from the year before.
Despite worldwide aliyah dropping considerably relative to 2019 – 20,000 last year compared to 33,247 in 2019 – more Argentinians made aliyah in 2020. Some 567 new immigrants came from Argentina compared to 460 in 2019 prior to COVID-19, according to JAFI's data.
Buenos Aires, home to approximately 159,000 Jews, has Argentina's largest Jewish population. According to a 2018 World Jewish Population study, the city has the largest Jewish population in Latin America and is home to South America's only Holocaust Museum, as well as a museum dedicated to Anne Frank, the girl who famously penned a diary while hiding from the Nazis and later perished in the Holocaust.
But with Argentina's total population of almost 46 million, a Jewish community of 200,000 in Argentina represents a very small segment (.04%) of the country's population.
Yoel Hadad, director of Aliyah and Absorption in the northern city of Tiberias, told ALL ISRAEL NEWS he expects the number of Jewish people making aliyah from Argentina will very likely continue to increase this coming year as well.
"The new olim (immigrants) from Argentina are motivated to come and we help them in any way we can, even before they arrive," he said. "We help them connect with the Spanish-speaking community and to find places to live and take Hebrew lessons. They work hard to help themselves."
Alejandro Mellincovsky, head of Aliyah Promotion in Argentina, Chile and Uruguay said, "Israel is an attractive country. Even before the pandemic, it was a very attractive country, but now even more, when you see the performance of the vaccination process and the beginning of the recovery."
"The trend toward aliyah is "clear and accelerating," Mellincovsky added.
Over 2.2 million Argentinians have contracted COVID-19, resulting in nearly 55,000 deaths since the pandemic began, according to recent statistics.
A number of deciding factors, including economics, health and anti-Semitism, account for the reasons Argentinians are flocking to Israel.
Argentina's Jewish population consists of 85% Ashkenazi, descending from France, Germany and Eastern Europe. The remaining 15% are Sephardic, Jewish descendants from the Iberian Peninsula, the Middle East and North Africa. The majority of the Sephardic Jews in Argentina are Orthodox.
For many Argentinian Jews, Israel represents the opportunity for a better future.
AMIA Jewish Community Center in Buenos Aires was established in 1894 to promote the wellbeing and development of Jewish life in Argentina, as well as to secure the continuity and values of the Jewish community. Typically, AMIA Center receives an average of 40 new requests for economic assistance each month. Since COVID-19, that figure has soared to more than 500 requests – an increase of 1,150%. In addition, Argentina reported an increase in the rate of inflation, nearly 36% in 2020.
Apart from financial challenges, Jews in Argentina are frequent targets of flagrant anti-Semitism in the country.
Just last week, the Delegation of Argentine Israeli Associations (DAIA) filed a complaint after Buenos Aires soccer fans shouted anti-Semitic chants about "killing Jews to make soap." In December, three Argentina rugby players were suspended for decade-old racist and anti-Semitic tweets, but then reinstated.
In August, posters blaming Jews for the COVID-19 pandemic were blasted in the southern Argentine city of Neuquen, nearly 700 miles south of Buenos Aires. The posters contained phrases such as "The Jews are the virus" and "Argentines Awake to the World Jewish Dictatorship."
In February 2019, Israel's Prime Minister Benjamin Netanyahu wished Argentina Chief Rabbi Gabriel Davidovich and his wife a speedy recovery following an attack with anti-Semitic intent.
One family, Giselle and Ariel and their children, began their aliyah process in August 2019. Their flight to Israel was scheduled for mid-March 2020 – just as the coronavirus outbreak began.
"We received a call to postpone our aliyah due to the coronavirus," Giselle said.
She recalled that the family had already packed their 20 pieces of luggage, quit their jobs and left their school. They had told their landlord the apartment would be vacant. The coronavirus situation continued to get worse. Ultimately, they were able to fly to Israel on March 16, 2020.
The family was required to sign a formal sworn statement agreeing to comply to the 14-day quarantine period upon arrival – and 72 hours before boarding the plane – they were at the Jewish Agency office signing papers and arranging for people in Israel to leave food at their doorstep throughout their quarantine.
With Israel already shuttered in its first lockdown, they family attended Ulpan (Hebrew-language classes) via Zoom, while hoping to find jobs after the country reopened.
"We know people have different motivations for making aliyah. There are people willing to for the sake of Zionism or because it's their life's dream, or for economic reasons. In our case, it's for Zionism and it's also a bet on the future," Giselle said.
"There are times when we wonder whether we made the right decision coming here," reflected Giselle. "But I can say, without a doubt, we are very happy that we boarded that plane."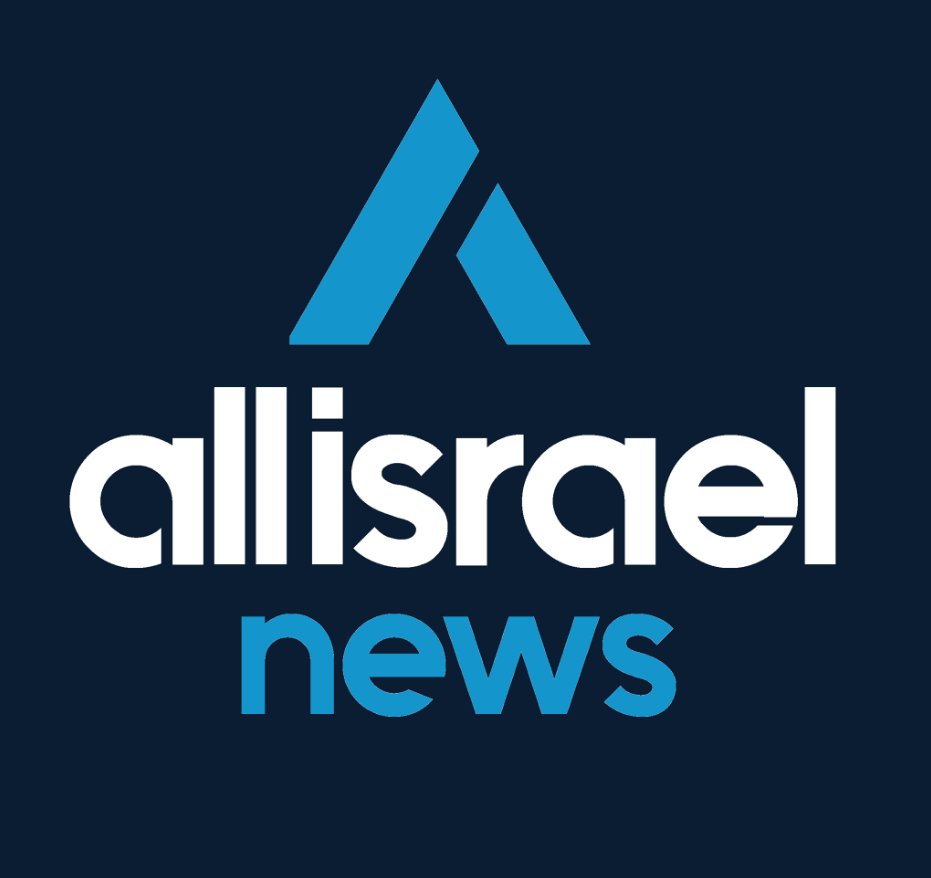 The All Israel News Staff is a team of journalists in Israel.
A message from All Israel News
Help us educate Christians on a daily basis about what is happening in Israel & the Middle East and why it matters.
For as little as $5, you can support ALL ISRAEL NEWS, a non-profit media organization that is supported by readers like you.
Donate to ALL ISRAEL NEWS
Current Top Stories
Comments