THE END OF AN ERA: I will miss Pat Robertson – a bold pioneer in Christian TV and Christian Zionism – who recently stepped down from hosting The 700 Club after 60 years and interviewing 12 Israeli prime ministers
Since 2003, I have been Pat's guest on the Christian Broadcasting Network – a few reflections on his love for Israel, the Bible and prophecy
JERUSALEM—Few Christian broadcasters can say they interviewed a dozen Israeli prime ministers.
Or mobilized millions of Christians to pray for the peace of Jerusalem for six decades.
Or raised millions of dollars from Christians to bless the nation of Israel for more than half a century.
Perhaps only Pat Robertson can.
He has not only proven himself a bold pioneer in the field of Christian television, but a courageous leader in the world of Christian Zionism, helping to educate Evangelicals and Pentecostals in the United States and around the world about God's love and plan for Israel and the Jewish people.
I first met Pat in November 2003 when he interviewed me about the release of my second political thriller, "The Last Days."
A friendship was born and for the past 18 years Pat has interviewed me almost every year about my novels and non-fiction books, my love for Israel and the Jewish people, my interest in Bible prophecy and more recently my opportunities to meet with and interview Arab and Muslim leaders throughout the Middle East.
Our most recent on-air conversation was in September when we discussed my new nonfiction book, "Enemies and Allies: An Unforgettable Journey inside the Fast-Moving & Immensely Turbulent Modern Middle East."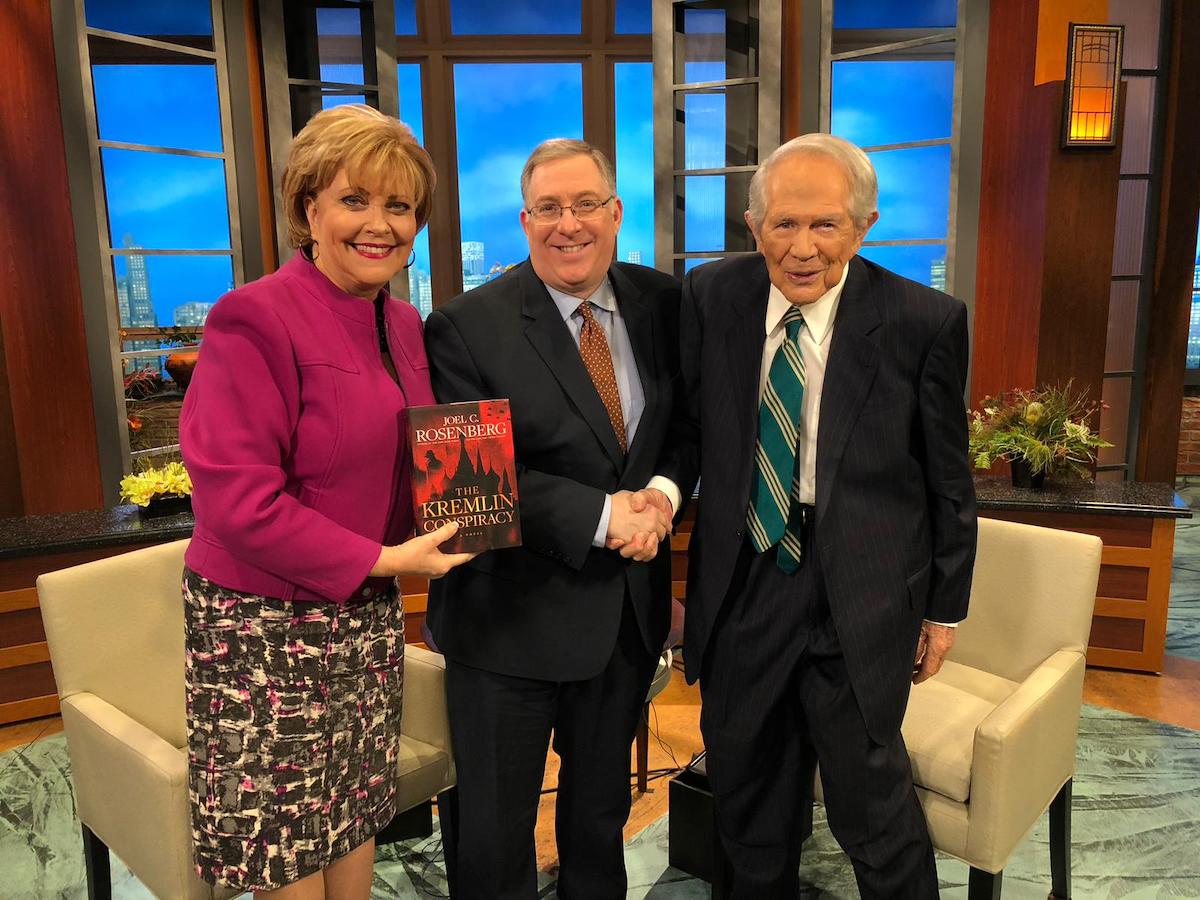 Joel Rosenberg with Terry Meeuwsen and Pat Robertson on The 700 Club (Photo: ALL ISRAEL NEWS)
He was fascinated with my in-depth and exclusive conversations with Jordan's King Abdullah II, Egyptian President el-Sisi, Saudi Crown Prince Mohammed bin Salman, United Arab Emirates Crown Prince Mohammed bin Zayed, and so many other leaders in the region, and what they told me about their views of the Iranian threat, the threat of radical Islamist terror groups, the prospects of peace with Israel and matters of religious freedom.
Indeed, I describe in the book how it was Pat's interview with me in 2016 that helped set into motion the Jordanian monarch's decision to invite me to meet with him for the first time.
He was particularly interested in my take on Ezekiel 38 and 39 and whether current events suggest we are getting closer to the fulfilment of what Bible scholars describe as the "War of Gog and Magog."
I have always loved Pat's passion for Israel, the Bible and prophecy.
What's more, I have deeply appreciated the fact that he almost always took the time to actually read my books cover to cover before he interviewed me.
So it was sad to hear the news one month ago today that Pat Robertson had decided to step down as the main anchor of "The 700 Club," the flagship program of the Christian Broadcasting Network (CBN) that he hosted for 60 years.
It was inevitable, of course.
Still, it was the end of an era.
Robertson, now 91, launched the program on Oct. 1, 1961.
Today the show, and the network Robertson built around it, is broadcast in 174 countries and territories and in 70 languages.
Stewardship of CBN now finally and formally shifts to Pat's son, Gordon Robertson, 63.
Gordon, whom I have gotten to know and deeply respect over the years, has been heavily involved in CBN from the beginning and has already been serving as president and chief operating officer of the network.
Indeed, Gordon has been hosting his own program on CBN for years, has regularly guest-hosted for his father as needed and has now become the main host of The 700 Club.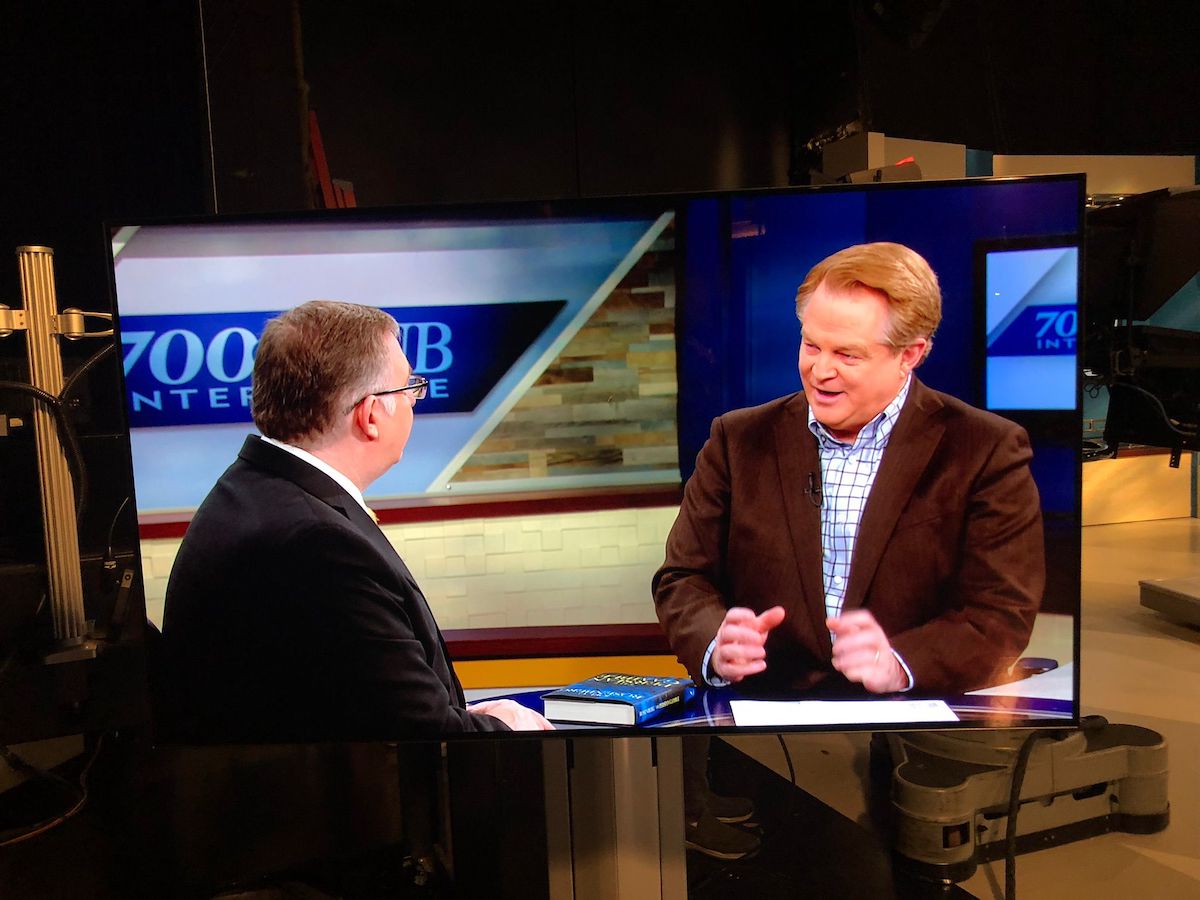 Gordon Robertson interviews Joel Rosenberg on The 700 Club (Photo: ALL ISRAEL NEWS)
Practically speaking, therefore, the transition will be seamless.
Still, it is the passing of an important torch.
Pat Robertson emerged in the late 20th century as a titan of Christian media, a bold pioneer who took a low-powered TV station in Roanoke, Virginia, and built a worldwide media empire around it.
Through his daily TV show, "Robertson has shared the Gospel of Jesus Christ will millions of viewers," noted a CBN News story about the announcement. "He has worked to bring the hope of Christ to America and the world through inspiring testimonies of the Holy Spirit's power and firsthand accounts of lives touched by the generosity of CBN partners, through disaster relief efforts and aid for others in need."
"He also conducted in-depth interviews with a dozen prime ministers of the State of Israel, including Yitzhak Rabin, Shimon Peres, Menachem Begin, Benjamin Netanyahu, Ehud Barak, Ariel Sharon and Ehud Olmert," the story noted.
I have not always agreed with Pat.
He has certainly made a number of controversial comments, sometimes even offensive ones, with regards to Israel.
Still, I have always found him a genial, sincere and outspoken voice.
He has boldly proclaimed the Gospel, spoken out for the importance of caring for the poor and needy, advanced the Great Commission all over the world, practiced and preached the biblical and moral necessity of racial reconciliation, and proven time and again to be a stalwart defender of Israel and a bold voice for strong U.S.-Israel relations.
He has been a prolific author, penning some 20 books.
He founded Regent University, one of the premier Christian institutions of higher education in the world.
He ran for president of the United States in 1988.
He founded the Christian Coalition shortly thereafter to mobilize Christians to register to vote and support candidates committed to advancing biblical values and principles.
And on and on and on it goes.
Now, he is choosing to slow down, and understandably so.
As he does, I want to say how grateful I am for all that the Lord has accomplished through him.
And I pray that the Lord continues to bear much fruit through Pat, through Gordon and through the entire CBN team.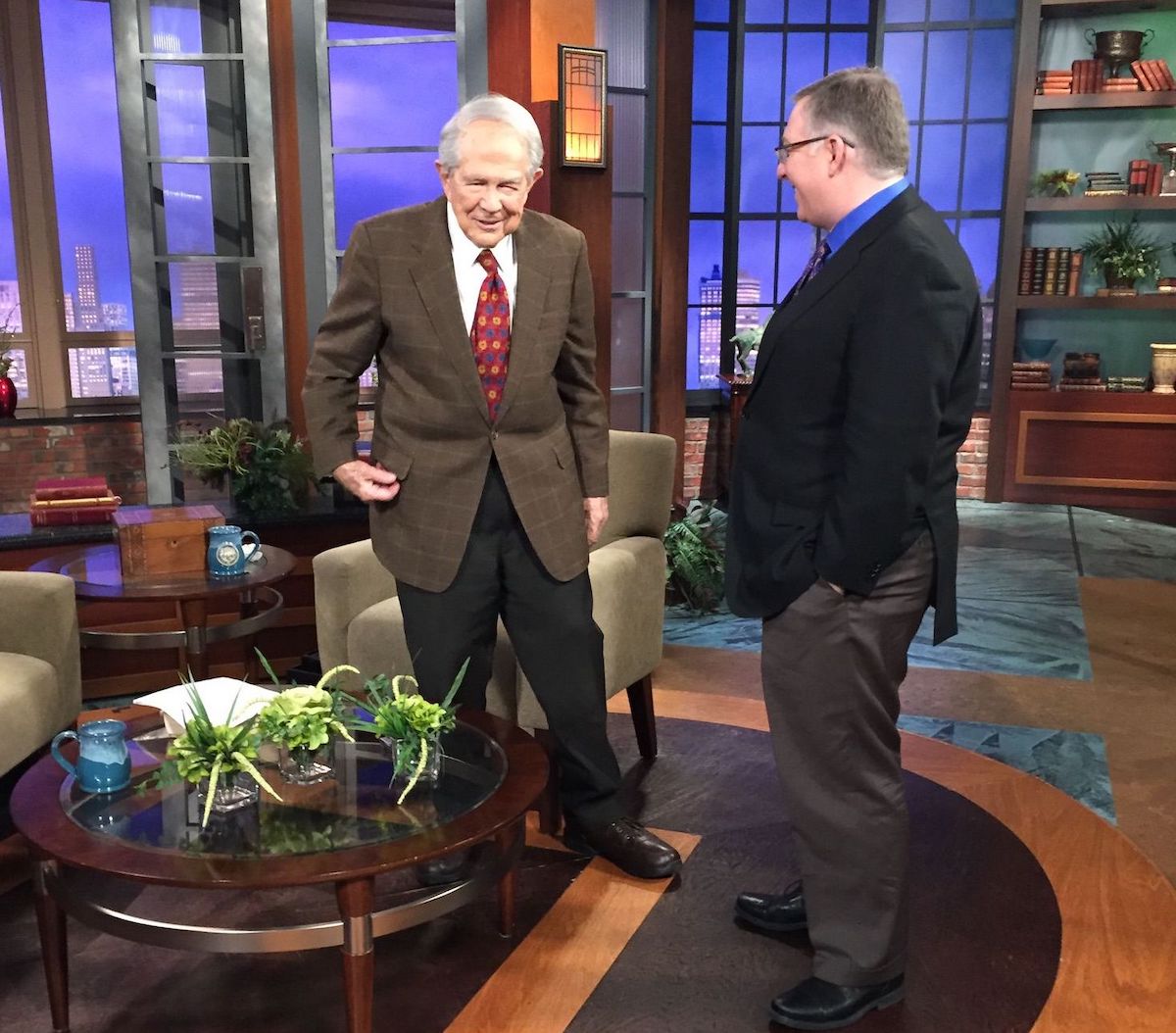 Joel Rosenberg with Pat Robertson on the set of The 700 Club (Photo: ALL ISRAEL NEWS)

Joel C. Rosenberg is the editor-in-chief of ALL ISRAEL NEWS and ALL ARAB NEWS and the President and CEO of Near East Media. A New York Times best-selling author, Middle East analyst, and Evangelical leader, he lives in Jerusalem with his wife and sons.
Popular Articles
A message from All Israel News
Help us educate Christians on a daily basis about what is happening in Israel & the Middle East and why it matters.
For as little as $5, you can support ALL ISRAEL NEWS, a non-profit media organization that is supported by readers like you.
Donate to ALL ISRAEL NEWS
Latest Stories
Comments