Israeli elections results 2021
The anti-Bibi campaigns that failed – and succeeded – in Israel's (first?) 2021 election
In ALL ISRAEL NEWS Election Night Webinar, we note several surprises, some disappointments as the numbers become more clear 24 hours after polls close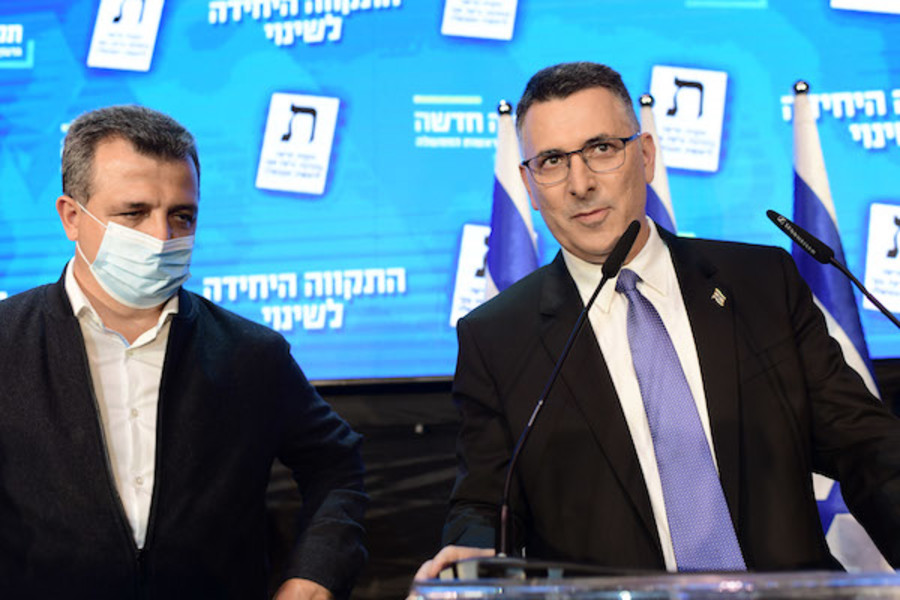 New Hope party leader Gideon Saar and party members at the New Hope party headquarters in Tel Aviv, on election night, on March 23, 2021. (Photo: Tomer Neuberg/Flash90)
For several political parties in Israel's 2021 elections, running against the top candidate did not turn out to be a successful way to campaign.
This last campaign was largely drawn down the line of two camps: pro-Bibi or anti-Bibi. Even candidates with generally the same right-wing political ideology as Benjamin "Bibi" Netanyahu targeted the prime minister's leadership as they vied for his spot.
In Election Day coverage of the results, ALL ISRAEL NEWS Editor-in-Chief Joel Rosenberg and former Israeli Ambassador to the U.S. Danny Ayalon spoke at length about what shaped up to be a referendum on the prime minister and analyzed this tactic, which appears to have backfired.
"The real issue driving this campaign is: Do you want Netanyahu to leave, or do you want him to lead?" Rosenberg said.
"Now they can't find someone to lead them," Rosenberg said, but the anti-Bibi camp is growing despite the lack of a clear leader.
Ayalon said this was Netanyahu's race to lose since the other candidates offered little in the way of policy.
"We see all those who went against Bibi – directly, head to head – whether it was Gideon Sa'ar, whether it was Avigdor Liberman," crashed, he said. "There is a lesson to learn, that you have to show something positive and not just go negative."
The anti-Bibi camp had "no ideology to speak of. You can't just run an anti-Bibi campaign without really pointing to a vision, to an idea," Ayalon said. "Three times they have failed. Now its the fourth time and I don't think even they will want to have a fifth time."
Truly, Sa'ar's dismal showing was one of the biggest surprises Tuesday night.
Once Netanyahu's No. 2, Sa'ar broke off of Likud and came out of the gate swinging with this New Hope party. Initial polls had him surging to 20 seats. However, he and his former "Likudnik" slate ended with 6 seats – not enough to make a difference in the opposition.
"I'm actually stunned by how poorly Gideon Sa'ar ran his race," Rosenberg said. "He took a number of Likud members with him to start New Hope. They came out with a lot of hope. And they are finishing the night badly."
"He didn't really make news or say this is what I would do differently," Rosenberg said.
Another "anti-Bibi" candidate, Liberman – the head of the secular right-wing Yisrael Beytenu – also failed to gain traction in this election.
Meanwhile, Naftali Bennett insisted Israel should "fire the CEO" referring to Netanyahu. Bennett did offer somewhat more of a platform than the others, presenting an economic plan and how he would have handled the pandemic better. Bennett's Yamina party finished lower than expected with 7 seats, but for several hours it seemed his party could have had the power to tilt the tide in Netanyahu's direction.
However, the emergence of the Arab party, Ra'am, which went from an expected zero seats to 5 over night, has sent all the coalition calculations into a tailspin now and put the possible anti-Bibi bloc running even with the pro-Bibi bloc.
Other surprises were Benny Gantz, the defense minister and head of Blue and White, not only defied odds and passed the threshold into the Knesset contrary to polling, he came away with 8 seats. Gantz, a centrist, also ran an anti-Bibi campaign, but in his case it may have been his redemption.
Contrary to a campaign promise, Gantz entered into a government and a rotation deal with Netanyahu after the last election. The move angered many of his supporters especially those on the left wing who wanted the chance to topple Netanyahu. In the end, the government collapsed and it seemed Gantz was out of politics for good.
Not only does he live to see another Knesset, Gantz enjoys a stronger position than anyone expected.
The two left-wing parties, Labor and Meretz, also had a pleasant surprise. Meretz was not expected to make it across the threshold at all, while Labor was hoping for 4 to 5 seats. But Labor may finish with an impressive 7 seats and Meretz 5 – a double-digit bloc for the dwindling left wing.
While Netanyahu's path to a coalition remains unclear, if anyone can find a way, he can. Netanyahu's experience is unmatched in the field, Rosenberg said.
"Netanyahu's strengths are incredibly impressive," Rosenberg commented.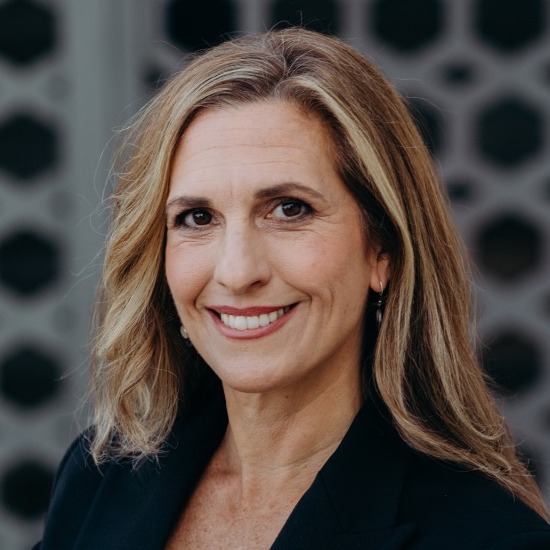 Nicole Jansezian is the news editor for both ALL ISRAEL NEWS and ALL ARAB NEWS and senior correspondent for ALL ISRAEL NEWS
A message from All Israel News
Help us educate Christians on a daily basis about what is happening in Israel & the Middle East and why it matters.
For as little as $5, you can support ALL ISRAEL NEWS, a non-profit media organization that is supported by readers like you.
Donate to ALL ISRAEL NEWS
Current Top Stories
Comments