The Anglo Knesset candidate who already won
Rabbi – originally from the U.S. – hoping for a seat in crowded Israeli primary and for more Anglo influence in Israeli politics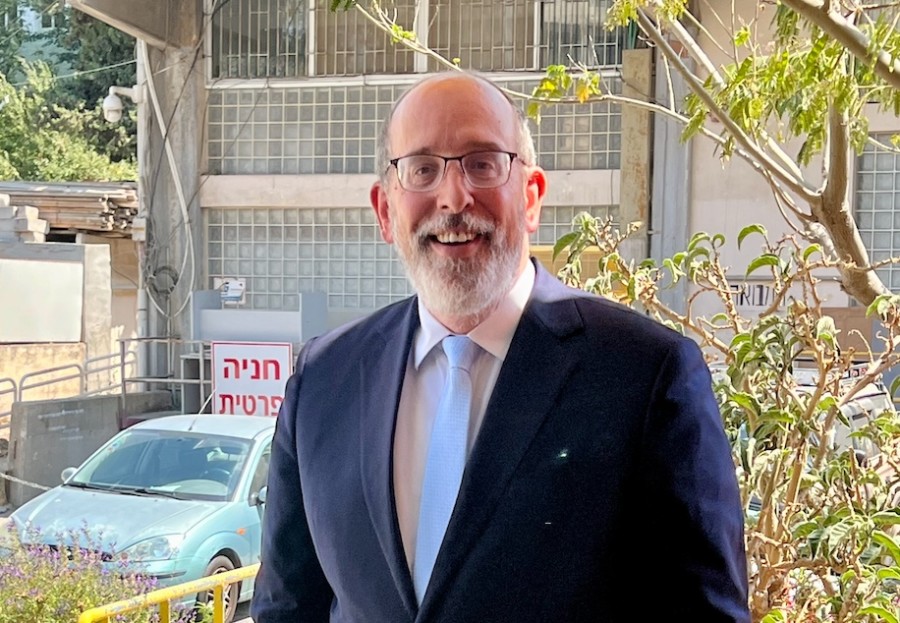 Rabbi David Fine. (credits: ALL ISRAEL NEWS)
Rabbi David Fine already achieved his first victory – even before the Aug. 23 Religious Zionist Party primary. 
Fine founded the organization Anglo Vision, which aims to ensure that there will be more Anglo voices around Israel's political decision-making table. Dan Illouz became the first Canadian-born citizen to win the coveted "immigrant" spot, 33rd on the list of Likud, which is polling at 32-35 seats in the most recent surveys in Hebrew media outlets.
Anglo Vision can also take partial credit for the successes of current Knesset Member Alon Tal, who entered the Knesset in June 2021 – about a year after the organization's founding. Tal is an immigrant from North Carolina. 
Now, Fine is hoping to score a seat for himself.
However, this may prove more challenging, because he is running for a spot in a party that is polling at just five seats – all of which are already seemingly taken.
Under party leader Bezalel Smotrich, Knesset Members Michal Waldiger, Simcha Rothman, Orit Strook and Ofir Sofer are seen as having the best chances of getting re-elected among the primary's 16 candidates, who also include prominent journalists and right-wing activists and an immigrant from Ethiopia who is a lieutenant colonel in the Israel Defense Forces. 
Even if the party merges with the far-right, extremist Otzma Yehudit (Jewish Power) party under Itamar Ben Gvir, the total list is not expected to be more than 10-12 seats – the same five going to Smotrich's party.
Ben Gvir's party is polling at around seven seats.
Fine told ALL ISRAEL NEWS that there are around 400,000 Anglos in Israel – the equivalent of 10 mandates. While he does not believe that his being on Smotrich's list will bring the party all those seats, he said "a lot of people on the center-right would vote for the Religious Zionist Party if there is a strong Anglo voice."
His voice, Fine said, would "bring a liberalizing voice from the West" to the party, which is known, at best, for being controversial.
In 2019, Smotrich declared that Israel should run according to Jewish religious law. He infamously tweeted that hospitals should be segregated between Jews and Arabs in 2016, naming "mental gaps" between the two populations.
"It's natural that my wife wouldn't want to lie next to someone who just gave birth to a baby, who may want to kill her baby 20 years from now," he tweeted, raising an international uproar.
He has also been outspoken against the country's LGBTQ community, calling the annual gay parade in Jerusalem an "abomination."
Fine told ALL ISRAEL NEWS that "I disagree with Bezalel on several matters, but he is a man of principle who welcomes differing opinions in his party."
If he does get into the Knesset, Fine said he would not focus on issues relating to the Arab-Israeli conflict, but on those that affect the daily lives of Israeli citizens. He said that as an Anglo, he brings with him "plenty of ideas that are really not on the radar screen of Israeli leaders and could make the State of Israel even better than it already is."
For example, Fine is also the founder of Barkai, an organization dedicated to bringing diaspora models of community building to Israel. The organization centers around Fine's experience as a pulpit rabbi in Milwaukee and Kansas.
"People need a community," Fine said.
He would also help to make aliyah more of a national priority and encourage the establishment of professional training centers for Anglo immigrants to make their landings in Israel more successful. He would like to give new Anglo immigrants access to counseling in English through their health funds for their first three years in Israel. 
Other issues would be lowering the car purchase tax and considering six to eight paid Sundays off a year so Israelis could enjoy longer weekends. 
"I love Israel, think it is a great place and I am a big Zionist," Fine said. "But I do think Israel has something to learn from outside."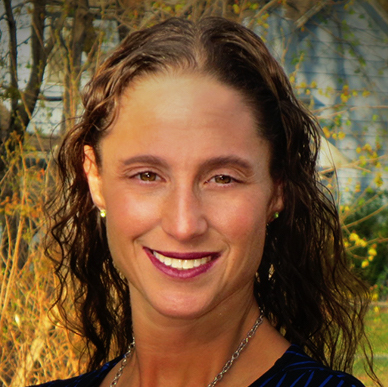 Maayan Hoffman is a veteran American-Israeli journalist and strategic communications consultant. She is Deputy CEO - Strategy & Innovation for the Jerusalem Post, where she also served as news editor, head of strategy and senior health analyst.
A message from All Israel News
Help us educate Christians on a daily basis about what is happening in Israel & the Middle East and why it matters.
For as little as $5, you can support ALL ISRAEL NEWS, a non-profit media organization that is supported by readers like you.
Donate to ALL ISRAEL NEWS
Current Top Stories
Comments