Suspects in Independence Day terror attack nabbed 'physically depleted and exhausted' after three-day search
Meanwhile, the family of one victim defends taxi driver who was killed after driving terrorists unwittingly to the site of the attack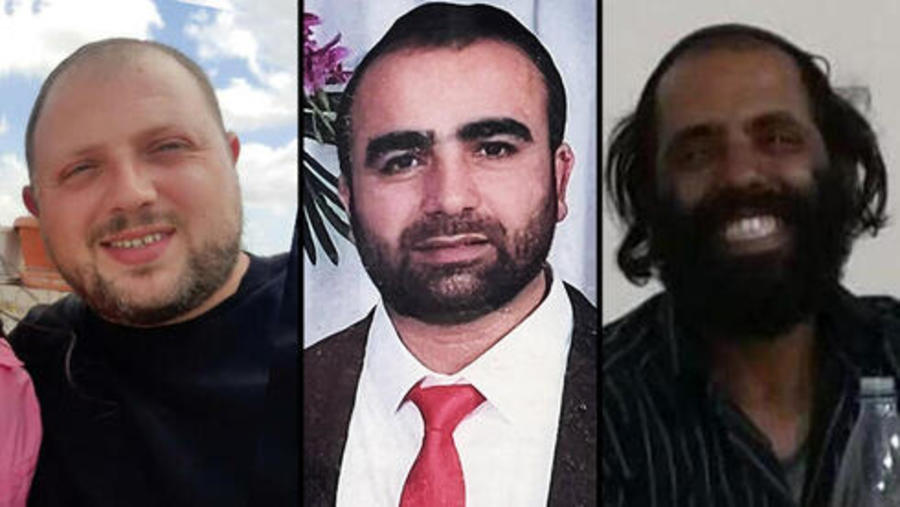 The victims of the Elad terror attack, May 5, 2022, (L-R) Oren Ben Yiftah; Boaz Gol, Yonatan Havakuk (Photo: courtesy)
After a three-day manhunt, Israeli police captured the two suspects in Israel's Independence Day terror attack on Sunday morning in a wooded area not far from the scene of the crime.
According to reports, police described the suspects as "physically depleted and exhausted."
Earlier in the day, Israel Police chief Kobi Shabtai said he believed that the suspects were still dangerous and would act "like wounded animals" if they are cornered.
"They have gone without food and water for a long time, and it is not unreasonable that they will do whatever they can or carry out a suicide terror attack to bring the matter to a close," he said.
Yousef As'ad al-Rifa'i, 19, and Emad Subhi Abu Shqeir, 20, were on the loose despite a nationwide manhunt since Thursday night's incident in which three people were killed in an axe and knife attack.
Despite the West Bank being just 2 miles from Elad, police focused their search inside Israel. Located east of Tel Aviv, Elad is a city of 5,000 mostly ultra-Orthodox Jews.
One of the victims killed in Thursday's terror attack was a taxi driver who drove the terrorists to the scene before himself falling victim to their plot. Since then, Oren Ben Yiftah's family has been under attack on social media for the driver's unwitting role in the attack.
Channel 12 news reported on Saturday that the two killers asked Ben Yiftah for a ride to Elad where they said they were working at a construction site. Ben Yiftah's family said he would not have known the two were illegal workers or that they were planning an attack. When they arrived in Elad, they killed Ben Yiftah before setting out on their murderous rampage hours later during Independence Day festivities.
Nevertheless, Ben Yiftah's family said his social media pages have been flooded with hateful messages.
"People of Israel, have pity on us during this trying time. Let us grieve in these days of mourning without concerning ourselves with the need to defend from despicable attacks," his family wrote. "How much hatred can come out when people's fingers run freely on the keyboard. We are appalled by the discourse on social media and in the media in a vile attempt to tie our beloved son Oren to the despicable attack he himself was a victim of."
The other two victims were Elad residents Yonatan Havakuk and Boaz Gol. All three victims were fathers who left behind a combined 16 children. Several other people were wounded.
Ben Yiftah was described as "an honest, innocent driver. Just as a taxi driver doesn't check who gets on the taxi, Oren was not required to check permits for work or entry."
"From what we know Oren bravely struggled with the vile murderers who attacked him… with an axe and a knife," the family wrote.
At his funeral on Friday, Ben Yiftah's 5-year-old son Rafael asked, "Dad, when will you return? When will you pick me up from kindergarten?"
His widow, Nofar Ben Yiftah, pleaded: "Don't murder him a second time."
Havakuk and Gol, both residents of Elad, were also buried on Friday.
In this recent wave of terrorism, 18 Israelis have been killed over the past two months.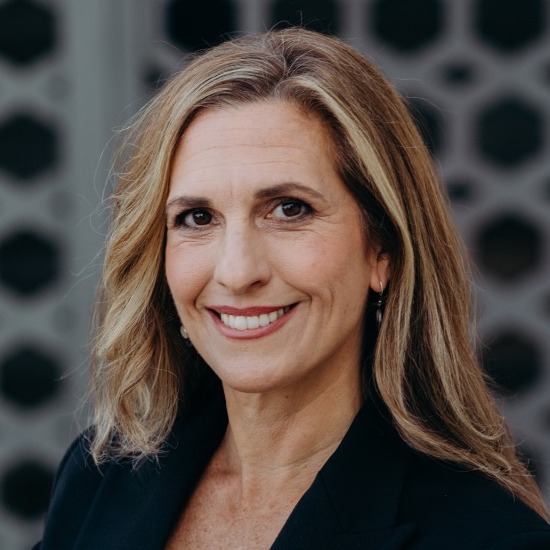 Nicole Jansezian was the news editor and senior correspondent for ALL ISRAEL NEWS.
A message from All Israel News
Help us educate Christians on a daily basis about what is happening in Israel & the Middle East and why it matters.
For as little as $5, you can support ALL ISRAEL NEWS, a non-profit media organization that is supported by readers like you.
Donate to ALL ISRAEL NEWS
Current Top Stories
Comments