Steven Spielberg's much-anticipated and praised film 'West Side Story' releases worldwide today, including Israel
But six Arab countries have banned the film — here's why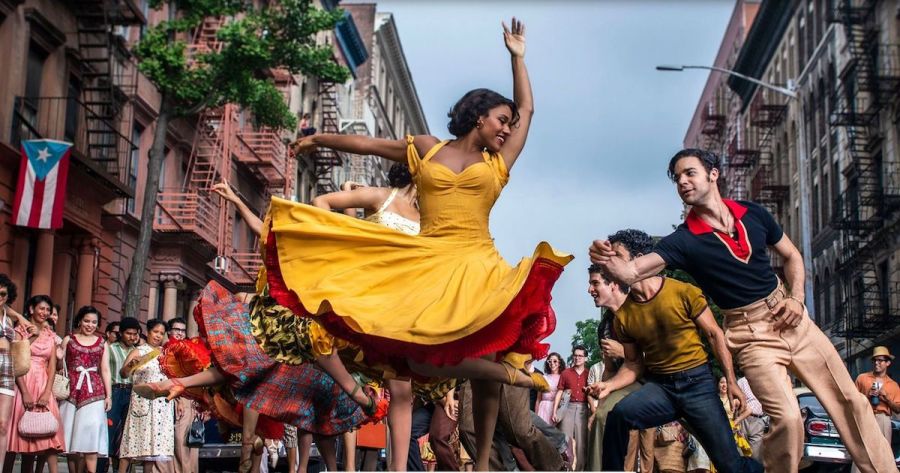 (photo credit: screenshot from official website for West Side Story)
NAPLES, FLORIDA—As I continue traveling and speaking across the U.S. this month, it's impossible to miss the buzz that's been building about the most-anticipated movie of the year.
Steven Spielberg's West Side Story.
It's not exactly a remake of the 1961 film, based on the 1957 Broadway musical. 
Spielberg says it's more like a "reimagining." 
The iconic music by Leonard Bernstein and lyrics by Stephen Sondheim remain – indeed, Sondheim was deeply involved in making the film until his sudden death earlier this year at the age of 91.
The arc of the Romeo & Juliet-esque story of forbidden love, feuding families, young dreams and terrible violence and tragedy remains the same.
And the setting remains the west side of New York City in the turbulent and race-charged 1950s.
But this time there is an all-Latin cast – not whites – playing the Puerto Rican immigrants that drive much of the story.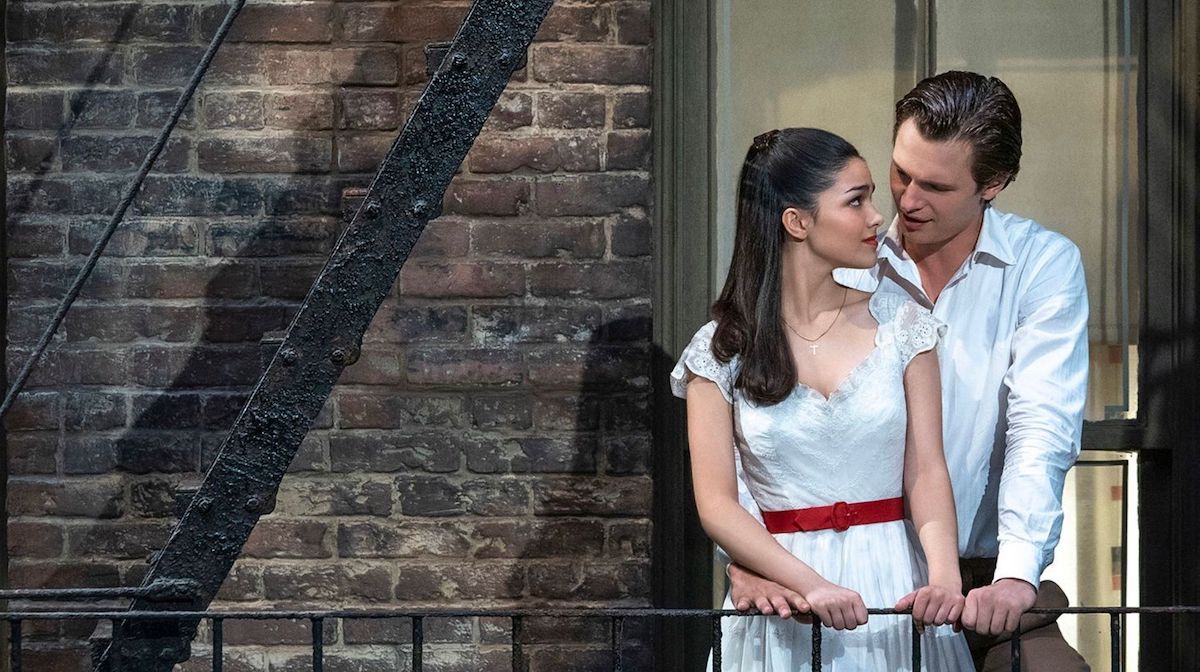 (photo credit: screenshot from official website for West Side Story)
Upwards of 40% of the dialogue is in unsubtitled Spanish to give the film more authenticity.
And Spielberg says that he and screenwriter Tony Kushner worked hard to refresh and tweak the story to keep it set in the 50s but make it resonate with contemporary tensions of immigrants in America, racism, gang violence and inter-racial dating. 
[To watch the trailer, please click here.]
Some have speculated that Spielberg would receive a massive wave of backlash for bringing together so many Jewish people to write, direct, score and choreograph a film about Puerto Ricans.
Maybe even find himself "canceled."
So far, however, the early reviews have been overwhelmingly favorable. 
Glowing, even.
A stunning 96% on Rotten Tomatoes, even though Spielberg has never directed a full-length musical in his long and extraordinary career. 
But the reception has not been so warm in the Middle East.
Technically, the movie opens worldwide on Friday, December 10.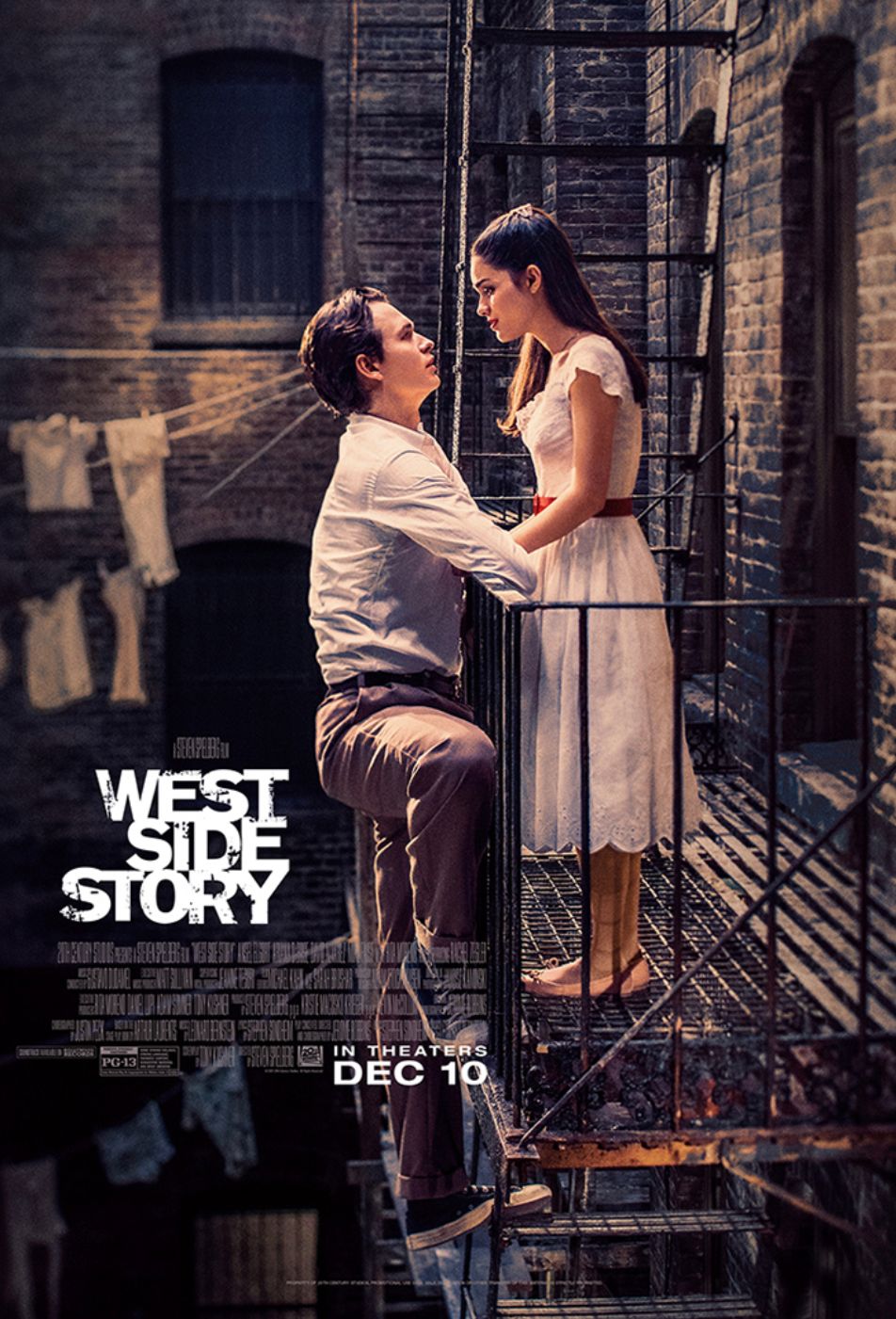 In reality, however, it releases in many theaters today – including in Israel.
That said, six Arab Muslim countries have banned the film – Saudi Arabia, the United Arab Emirates, Qatar, Bahrain, Oman and Kuwait.
Not because its director is one of the most famous Jews in the world.
But because Spielberg has added a transgender character.
"The move isn't entirely surprising because Middle Eastern countries have strict censorship mandates regarding sexuality, swearing, and other aspects that don't comply with the nation's cultural views," reports Variety magazine.
"West Side Story isn't profane, but it's understood that censors weren't on board with Anybodys, a character who is transgender and portrayed by non-binary actor Iris Menas," Variety noted.
"Films with LGBTQ references have been regularly targeted by censors in the Middle East, as well as China. Most recently, Disney's comic book epic, Eternals, was pulled from release across the same region due to the inclusion of Marvel's first openly same-sex couple. In the movie, Brian Tyree Henry's otherworldly character Phastos shares a kiss with his mortal husband Ben (Haaz Sleiman)."
"Saudi Arabia, which reopened its movie theaters in 2018 after a 35-year ban, has quickly become the Middle East's largest theatrical market but still frequently subjects films to censorship," reports the Los Angeles Times.
"Many films are either pulled or censored because of LGBTQ references, profanity and other themes that don't reflect each nation's cultural views. Homosexuality is illegal across much of the region and is punishable by death in Saudi Arabia and Qatar," the story noted.

Joel C. Rosenberg is the editor-in-chief of ALL ISRAEL NEWS and ALL ARAB NEWS and the President and CEO of Near East Media. A New York Times best-selling author, Middle East analyst, and Evangelical leader, he lives in Jerusalem with his wife and sons.
A message from All Israel News
Help us educate Christians on a daily basis about what is happening in Israel & the Middle East and why it matters.
For as little as $5, you can support ALL ISRAEL NEWS, a non-profit media organization that is supported by readers like you.
Donate to ALL ISRAEL NEWS
Current Top Stories
Comments