Spike in serious COVID cases raises red flag for Israel's Health Ministry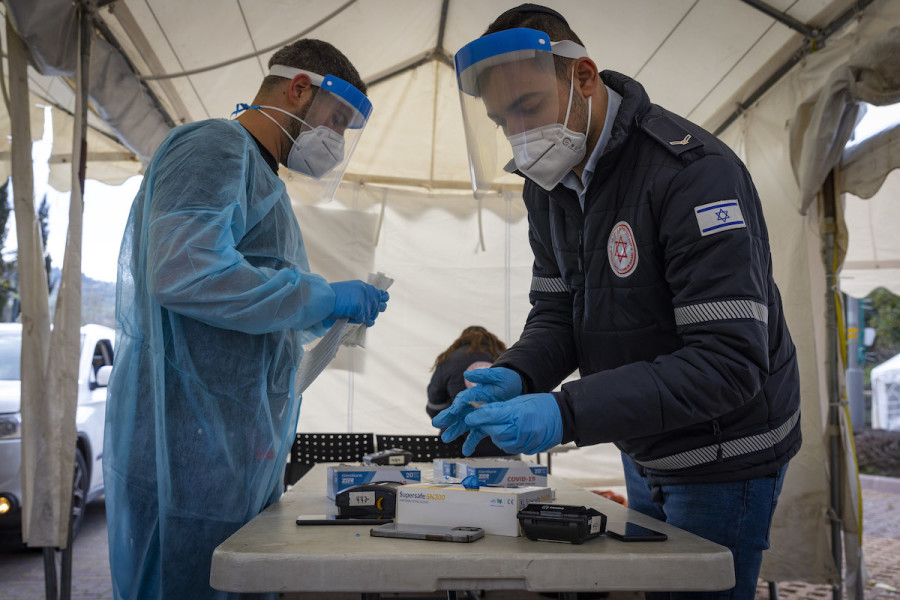 Magen David worker administers COVID-19 rapid antigen tests at a drive thru complex in Jerusalem, March 22, 2022. (Photo: Olivier Fitoussi/Flash90)
The number of patients hospitalized with serious cases of COVID-19 has spiked in Israel over the last two weeks from an average of three to five new serious cases a day to 15 or 20, according to coronavirus commissioner Prof. Salman Zarka.
Speaking at a briefing for health journalists on Thursday, Zarka said that coronavirus cases in general are on the incline. However, what concerns health officials is how many people are suffering from serious disease.
"We had one day this week in which there were 31 new serious cases in one day," Zarka said.
He added that the number of serious flu and respiratory syncytial virus (RSV) patients is also of concern.
Earlier in the day, Prime Minister Yair Lapid held an assessment of the beginning of the winter, which brings with it an increased danger of combined flu-coronavirus morbidity.
"The coronavirus is still part of the global and national reality and it is important to continue focusing on at-risk populations, public information and continued testing and vaccinations," the outgoing prime minister said after the meeting.
Since the beginning of October, more than 790 patients have been hospitalized with flu, including 202 who were hospitalized in the last week, the Health Ministry reported Thursday afternoon. 
Furthermore, since the beginning of October there have been nearly 700 patients hospitalized with RSV, including 229 who were hospitalized in the last week – a 31% increase in the number of hospitalized patients compared to the prior week. 
The ministry's coronavirus dashboard showed that there are currently more than 12,200 people diagnosed with coronavirus, including 552 who were hospitalized, among them 134 in serious condition. Around 16% of those being tested for the virus show a positive result.
At the same time, the reproduction rate or "R" has risen to 1.01.
In the past, health officials warned that if the R surpassed 0.8 it meant the virus was spreading. However, Zarka told ALL ISRAEL NEWS that the R has lost its ability to be an effective measure of the situation since so few people are choosing to be checked at official testing sites. 
Zarka said the current COVID strain currently circling in Israel is Omicron – BA.5 or one of its relatives, BQ.1 or BQ1.1 – which tends to be highly infectious but cause less serious disease. Nonetheless, he and the ministry warned that for people-at-risk, all three viruses – COVID, flu and RSV – can cause serious illness, including pneumonia, heart inflammation and even death.
The commissioner called on the public to get vaccinated against COVID and the flu.
To date, only 309,000 Israelis have taken advantage of the Omicron-variant vaccine, which is readily available in Israel at all of the health funds. Only 15% of Israelis have been vaccinated against flu, although more than half (53.6%) of Israel's 65+ population has gotten the flu jab.
"I call on the at-risk population to go get vaccinated and not wait until the situation gets worse," Zarka said. "The vaccines work at least to stop serious cases."
He noted that of the 400 serious coronavirus patients who have entered the hospital in the last month, 97% of them were either not vaccinated or had not received a recent booster shot.  
Zarka said that he recognizes that Hanukkah and Christmas events and parties are coming up and the Health Ministry has no intention of recommending any holiday restrictions. (Hanukkah begins on Dec. 18.) However, he did call on young people to take precautions to protect their elderly and at-risk friends, relatives and other loved ones. 
"Young people will go to visit their grandparents and they should be aware there is a danger of infecting them," Zarka said. "Put on a mask near them or do an antigen test before going to see them… It is a small price to pay for not putting someone's life in danger."
He added that if people feel sick, they should avoid going to school or work where they might share their germs. In addition, he said people should test themselves when symptoms start so that if they are at risk of serious illness, they can quickly tap into appropriate treatments, such as Pfizer's Paxlovid, which can reduce the chances of developing serious disease by as much as 80%.
"We have to continue to live alongside COVID-19," Zarka said, though he admitted that officials are concerned about the pressure another wave could put on the country's hospitals, which even before the pandemic were at overcapacity in the winter season. 
"What remains clear is that the health system has to grow so that every winter we are not faced with the same challenges – people waiting hours in the emergency room or sleeping in hallways," Zarka concluded.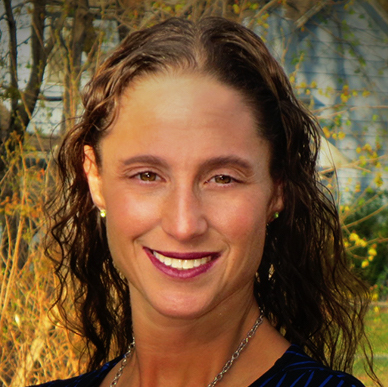 Maayan Hoffman is a veteran American-Israeli journalist and strategic communications consultant. She is Deputy CEO - Strategy & Innovation for the Jerusalem Post, where she also served as news editor, head of strategy and senior health analyst.
A message from All Israel News
Help us educate Christians on a daily basis about what is happening in Israel & the Middle East and why it matters.
For as little as $5, you can support ALL ISRAEL NEWS, a non-profit media organization that is supported by readers like you.
Donate to ALL ISRAEL NEWS
Current Top Stories
Comments