NY Times editorial alleges Israeli democracy at stake under incoming government
Paper calls on American leaders to help expand the Abraham Accords, reaffirm its commitment to a two-state solution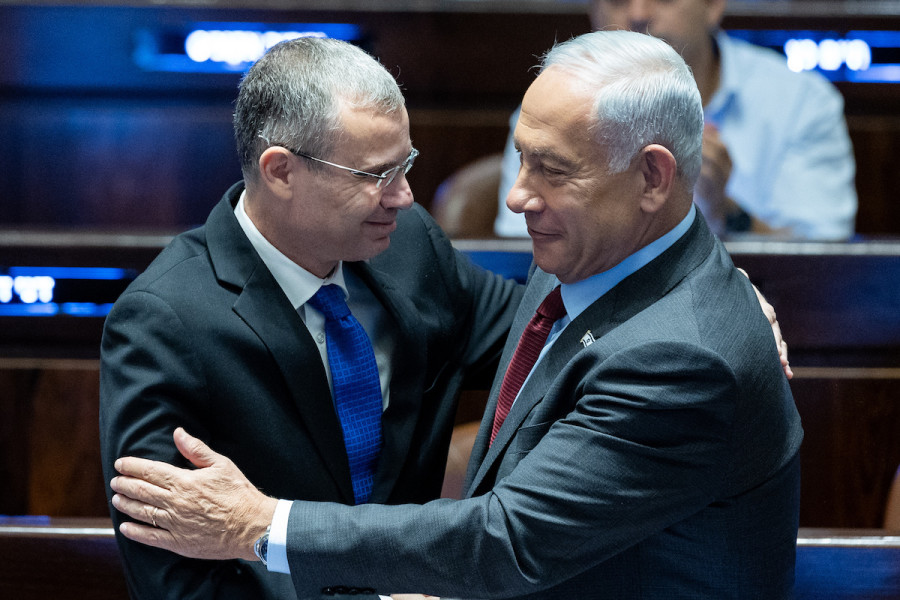 Likud Chairman MK Benjamin Netanyahu surrounded by members of Knesset after a vote for the new Knesset speaker, Dec. 13, 2022. (Photo: Yonatan Sindel/Flash90)
The editorial board of the New York Times slammed the anticipated Israeli coalition, calling the incoming government "a significant threat to the future of Israel – its direction, its security and even the idea of a Jewish homeland."
The piece, entitled "The Ideal of Democracy in a Jewish State Is in Jeopardy," alleges that the changes expected in the new government are more than just "a disappointing turn in an old ally" but instead mark "a qualitative and alarming break with all the other governments in Israel's 75-year history." 
In a Dec. 17 editorial, the "paper of record" noted that while it has been "a strong supporter of Israel and a two-state solution," the new far-right government under Prime Minister-designate Benjamin Netanyahu earned a narrow victory that "cannot be seen as a broad mandate to make concessions to ultra-religious and ultra-nationalist parties that are putting the ideal of a democratic Jewish state in jeopardy."
"For one, the government's posture could make it militarily and politically impossible for a two-state solution to ever emerge. Rather than accept this outcome, the Biden administration should do everything it can to express its support for a society governed by equal rights and the rule of law in Israel, as it does in countries all over the world. That would be an act of friendship, consistent with the deep bond between the two nations."
Netanyahu – Israel's longest serving prime minister – will return to power if he can manage to finalize agreements with Shas, United Torah Judaism, Religious Zionism, Jewish Power and Noam. These parties, along with his Likud party of 32 members in the current Knesset, will give him a 64-seat majority in the 120-seat Knesset.
These parties, as the Times' editorial notes, represent an ultra-Orthodox and nationalistic agenda that is at odds with secular Jewish Israelis and other minority groups.
The editorial board noted specific soon-to-be ministers in the upcoming government and Netanyahu's own court case where he is facing corruption allegations. 
"He is now doing everything he can to stay in power, by catering to the demands of the most extreme elements of Israeli politics. The new cabinet he is forming includes radical far-right parties that have called for, among other things, expanding and legalizing settlements in a way that would effectively render a Palestinian state in the West Bank impossible; changing the status quo on the Temple Mount, an action that risks provoking a new round of Arab-Israeli violence; and undermining the authority of the Israeli Supreme Court, thus freeing the Knesset, the Israeli legislature, to do whatever it wants, with little judicial restraint," the editorial says.
"Ministers in the new government are set to include figures such as Itamar Ben Gvir, who was convicted in Israel in 2007 for incitement to racism and supporting a Jewish terrorist organization. He will probably be minister of national security. Bezalel Smotrich, who has long supported outright annexation of the West Bank, is expected to be named the next finance minister, with additional authority over the administration of the West Bank. For the deputy in the prime minister's office in charge of Jewish identity, Mr. Netanyahu is expected to name Avi Maoz, who once described himself as a 'proud homophobe.'"
The paper calls these moves "troubling" and urges American leaders to take an active role in expanding the Abraham Accords "to include other countries, such as Saudi Arabia;" opposing "outright annexation of Jewish settlements or legalization of illegal settlements and outposts;" and reaffirming its commitment to a two-state solution.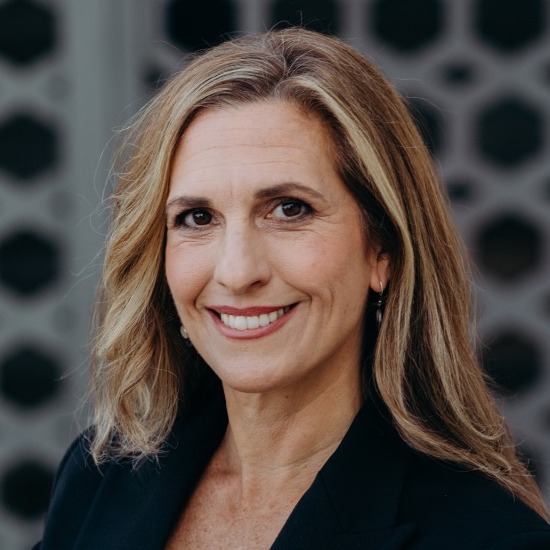 Nicole Jansezian is the news editor for both ALL ISRAEL NEWS and ALL ARAB NEWS and senior correspondent for ALL ISRAEL NEWS
A message from All Israel News
Help us educate Christians on a daily basis about what is happening in Israel & the Middle East and why it matters.
For as little as $5, you can support ALL ISRAEL NEWS, a non-profit media organization that is supported by readers like you.
Donate to ALL ISRAEL NEWS
Current Top Stories
Comments