Specially designed equipment, civilian rapid-response teams respond to terror in Israel's heartland
The citizen-led teams and rescue ATVs are unique in Israel – and possibly the world
Yaakov Dolev and specially designed ATV donated by Israel Magen Fund. (Photo: All Israel News)
SHILOH—With 10 monitors and a battery of communication equipment, a guard at a security outpost in the regional council of Binyamin zeroed in on a suspicious white vehicle that was parked on the side of a desolate hill.
The driver was nowhere in sight and, oddly, one of the vehicle's doors was open.
As the guard repositioned the camera for a better view, he dispatched a security officer to the scene as tension built in the small caravan which serves as a security hub. Within minutes, however, the driver – a Jewish resident of the area – appeared on the screen, wrapping his tefillin, having just finished his prayers.
All clear. Danger averted.
"This is the kind of thing we are dealing with. We have incidents like this here on a daily basis," Yaakov Dolev told ALL ISRAEL NEWS during a tour of the area to learn more about the complex security challenges in the West Bank – Judea and Samaria.
Underscoring the looming threat, a terror attack in nearby Ariel the same morning left three Israelis and the attacker dead.
Dolev, one of the main security officers responsible for the Regional Council of Binyamin, described a fluid situation in which daily dangers range from brush fires near homes to knife or shooting attacks within the community. In order to combat these threats, the security officers of Binyamin – which sits geographically between Judea and Samaria – has developed a system of citizen-led rapid response teams, unique in Israel and possibly the world.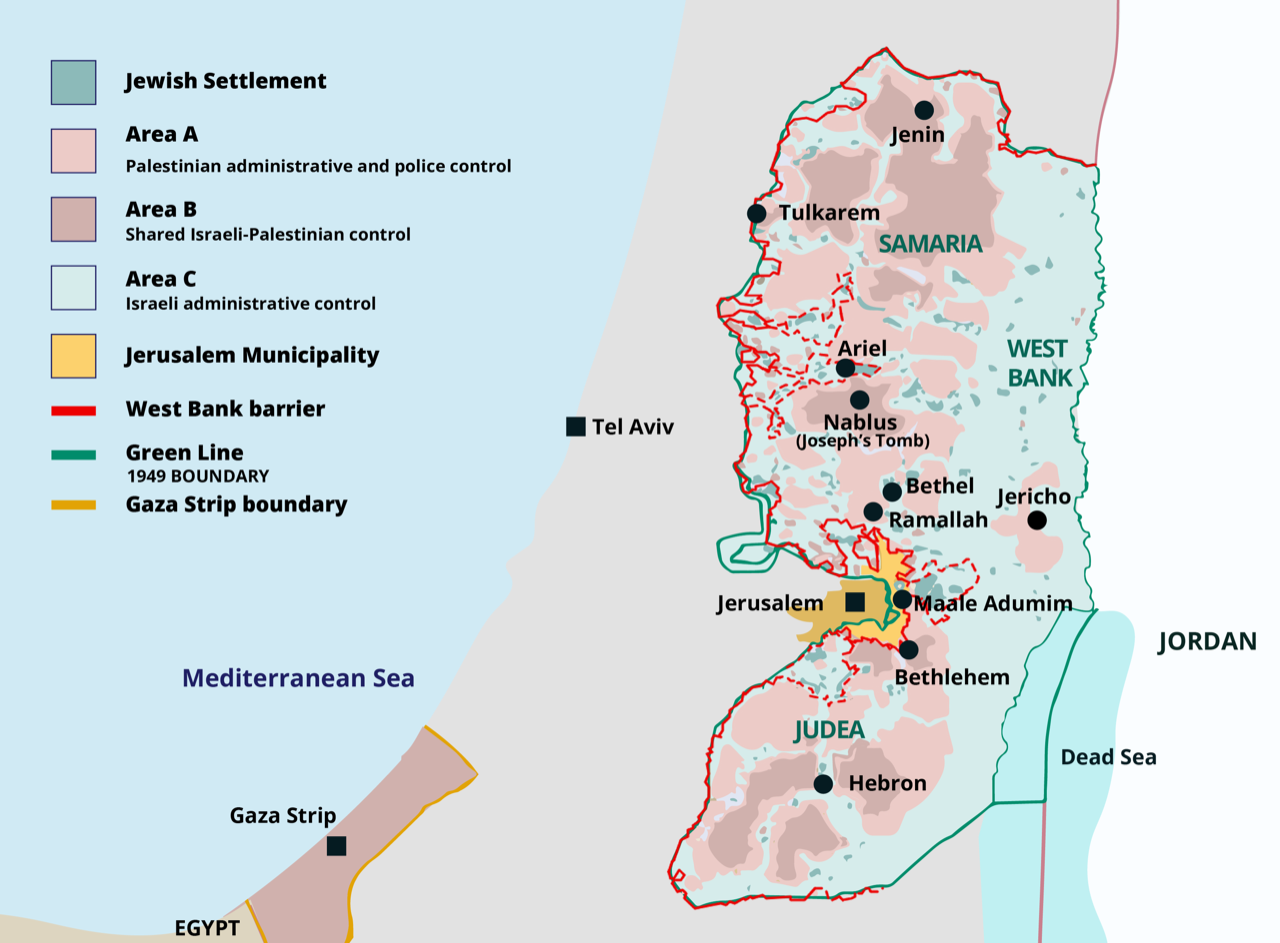 Map of the West Bank – Judea and Samaria (Image: ALL ISRAEL NEWS)
A major component of this system are the all-terrain vehicles purchased by the Israel Magen Fund through donations from Christians along with others. The two types of vehicles have been adapted to the community's specific needs whether off-roading to reach fires in remote fields or rescuing wounded from an active terrorism situation in locations that fire trucks and ambulances – sometimes even patrol cars – cannot reach.
"Those are the incidents we want to be able to get out there fast," said Dolev, who is responsible for the ATVs.
The key has been adapting to needs as they arise and also developing methods based on lessons learned. The first ATV that Israel Magen Fund donated – called the Ranger – was suited to fight fires. Dolev, who ran an ATV club, took the Ranger for a ride and he noted some potential problems. He actually took apart the vehicle and reconfigured it to function better in the region's hilly terrain.
First, Dolev replaced the stainless steel tank with a plastic 40-gallon tank, making it lighter. He also reduced the height of the tank which stabilized the drive. Then he made sure the Ranger was equipped with specific equipment for battling blazes in the surrounding villages such as a leaf blower, a chainsaw for whacking through gnarly olive tree branches and bottles of firefighting foam to supplement the water.
Photo: Yaakov Dolev
When the time came for Israel Magen Fund to donate another vehicle, Dolev suggested a similar ATV that could be used for rescues of wounded in off-road places that ambulances cannot reach, especially during an active crime – a "scoop and run," Dolev called it. The RZR (razor) has room to click a stretcher into place and ferry the wounded from a field to a waiting ambulance.
"One of the main things is just getting out there," Dolev said.
The arsenal of ATVs is rounded out by an electric – and near silent – scooter that can also roll through hard-to-reach places and sneak up on suspects unaware.
David Rose, co-founder of the Israel Magen Fund – which focuses on providing rescue and medical equipment to Israelis – said the donations need to make sense.
"We're not a big organization so we are trying to make the most of what they need."
Rose is now working on getting the security team body cameras that live stream the action, keeping the responders who are on their way abreast of the situation.
"The places we have an impact we make a big impact," Rose said. "We make sure we give to the needs."
TAKING MATTERS INTO THEIR OWN HANDS
Reading this, it is easy to forget we are not talking about police, military or ambulance services. That becomes even harder to believe when you visit the training center headed by Moshe Tamir.
In a warehouse, which they call the "killing house," is a life-size model of a typical home in the regional council where civilian volunteers train to respond to terrorist infiltrations, running drills with paintball rifles.
These citizens – who comprise an armed, volunteer security patrol – are on call and ready to respond 24 hours a day.
Tamir takes these volunteers, who come with various levels of training and experience, and brings them to the same level. He stressed that despite most having served in the army – which is required in Israel – the type of urban warfare he teaches is not comparable to military drills and the threats that residents of a town face are different than those encountered by the military.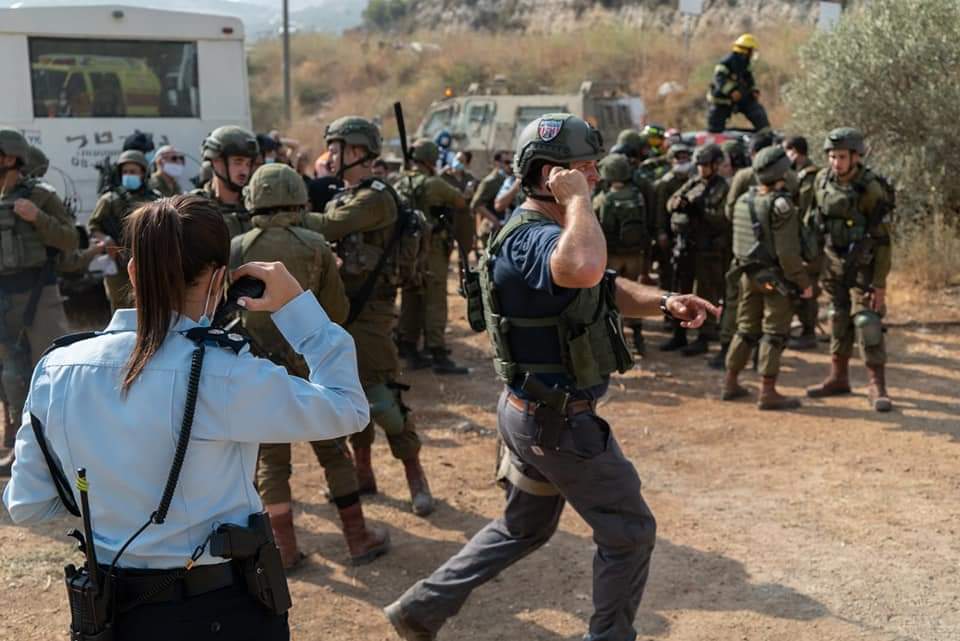 Photo: Yaakov Dolev
In addition to using arms and self defense, Tamir also teaches first aid and other logistical issues such as dealing with the press during an emergency situation.
This type of civilian training is sought after now in the U.S. in light of shootings at schools and synagogues, Tamir said.
But why not leave first response to the army and police?
"If they're dealing with something over there," Dolev explained, "they can't come here. The question is, how fast do you want to get to the incident? A soldier trying to find a spot he never heard of compared to the people who live in the community."
Each "yishuv," or settlement, has its own codes and can direct people to the corner store without needing GPS coordinates as would a police officer or soldier coming from a far-flung military base.
In the past few months, terror threats and attacks have increased in frequency in the West Bank, especially with the rise of the relatively new organization Lion's Den. Many attacks go unreported in foreign media because they end without harm to soldiers or civilians.
But for Dolev and his team, there is nary a dull moment.
LEARNING FROM THE PAST
They also glean from prior mistakes. After the horrific murder of five members of the Fogel family in Itamar in 2011 on a Friday night, Dolev said the head of security for that community only heard about the attack the next day at synagogue.
The siren hadn't been activated – responders feared leaving their own families alone unprotected during an active terrorist situation.
This sparked an idea to train the spouses of first responders to learn basic security measures to take when there is an infiltration in the community.
"If we're gonna teach the wives, they're going to let the husbands go," Dolev said.
In one situation, both a husband and wife underwent the training. But after they had their first child, they had to choose who would respond to a call and who would stay with the baby.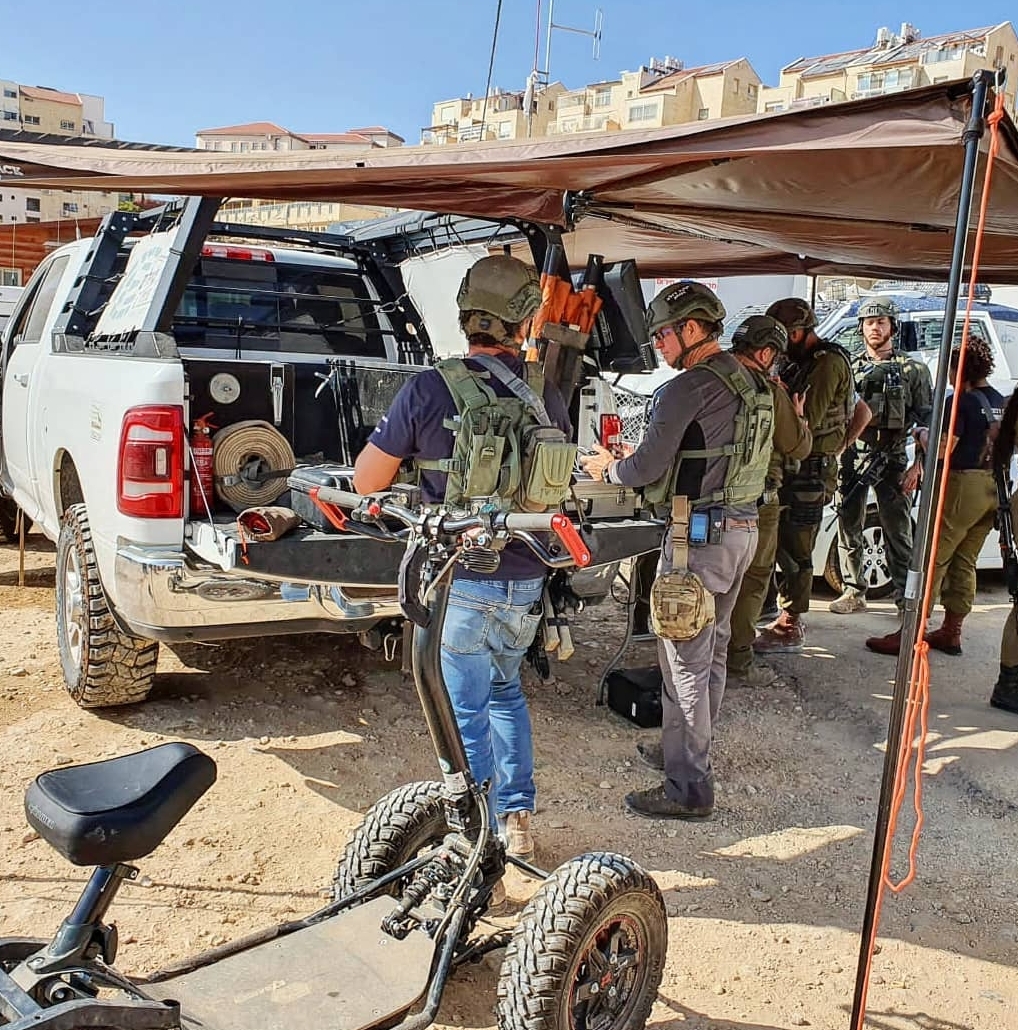 Photo: Yaakov Dolev
Currently, there are 600 active SWAT team volunteers in Binyamin and 2,000 total trained volunteers who deal with other issues such as dispatch, medical needs and support for families dealing with the death or injury of a loved one. These teams cover a total of 49 settlements – home to a population of 80,000 residents.
The brief but intense training course has not been replicated in Judea to the south or in Samaria to the north, but many of those residents ask to participate as well.
The IDF itself provides a two-day training course, but Dolev said Binyamin's own goes much deeper.
"If you ask me today who is responsible to train, we are – because we are the ones who live it on a daily basis," Dolev said. "We have to be able to escape."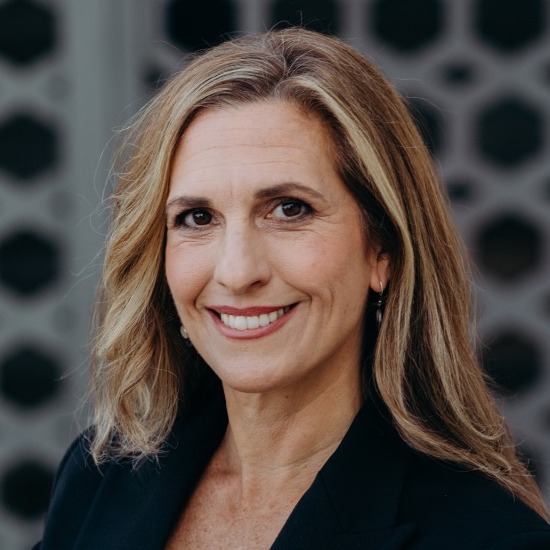 Nicole Jansezian was the news editor and senior correspondent for ALL ISRAEL NEWS.
Popular Articles
A message from All Israel News
Help us educate Christians on a daily basis about what is happening in Israel & the Middle East and why it matters.
For as little as $5, you can support ALL ISRAEL NEWS, a non-profit media organization that is supported by readers like you.
Donate to ALL ISRAEL NEWS
Latest Stories
Comments