Some Israelis cheer, some groan as nation heads into another campaign season
While many rue the loss of "normalcy" after a year without Netanyahu at the helm, others can't wait to get him back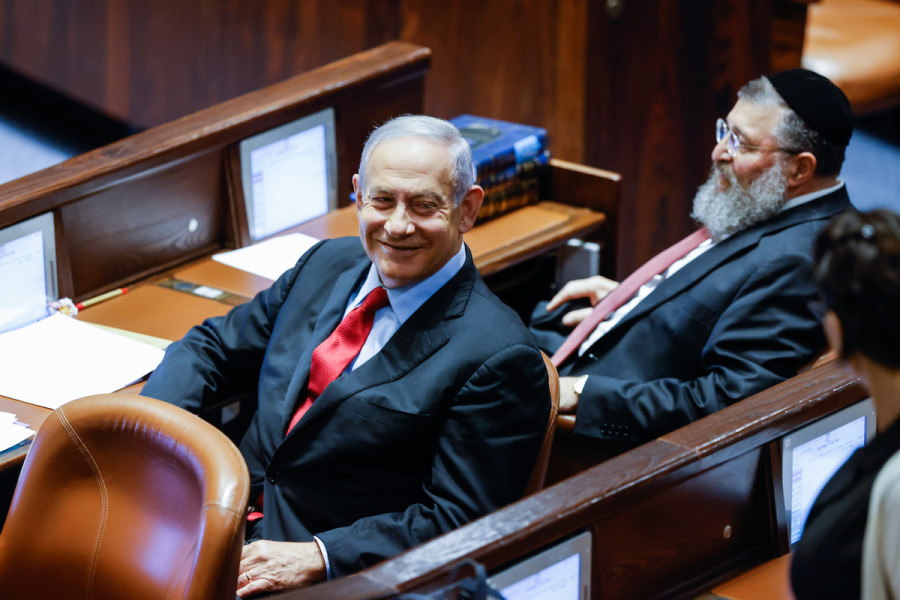 Opposition Leader Benjamin Netanyahu seen during a discussion and a vote on a bill to dissolve the Knesset, June 22, 2022. (Photo: Olivier Fitoussi/Flash90)
As the obituaries come pouring in for the latest Israeli government and the country plans to head to a fifth round of elections, analysts are dissecting the factors that led to its demise. 
"The Chosen People have become the choosing people," Gideon Rahat said of the all-too-familiar elections – five in three years. 
Rahat, a professor of political science at Hebrew University and senior fellow for Israel Democracy Institute (IDI), said that the diversity of the current coalition represented the identities and ideologies of most Israelis. 
"It was kind of a miracle, which, as a miracle, has ended very soon after one year. But, we have to remember it is the longest tenure than after the previous three elections," he said during an interview with the Jerusalem Press Club. "This is not a success story for sure, but it is also not a failure." 
On Monday, Prime Minister Naftali Bennett and alternate-Prime Minister Yair Lapid announced that they would vote to bring down the government rather give the opposition and its leader – former Prime Minister Benjamin Netanyahu – the satisfaction of doing so. 
It didn't fluster Netanyahu who donned a smile and started his campaign immediately on Monday, blasting what he called the "worst government" in Israel's history that "gave in" to terror and called Bennett's rule a "charade" and "brainwashing."
Sima Kadmon, a political analyst at Yedioth Ahronoth, noted this and struck a warning on Twitter on Tuesday of cantankerous times ahead.
"Remember Bennett and Lapid's press conference, because you will not see one much like that for a long time," she wrote of the unified and friendly front Bennett and Lapid presented in their announcement. "Already yesterday we received a reminder from Netanyahu of what we are returning to. A year of normalcy ends. The inciting, belligerent, inciting campaigns begin."
The variegated Bennett-Lapid government engendered an odd sort of stability and an opportunity to pass key legislation – precisely because it was forced to find common ground among its members.
"It wasn't just the stability, it was the political discourse that was elevated," Maya de-Vries Kedem, Ph. D. who teaches about digital communication at Hebrew University, told ALL ISRAEL NEWS. "There was less hate speech."
"Bennett and Lapid with Mansour Abbas (head of the Islamist Ra'am party), they were forced to work together," de-Vries explained. "Because of the character of the government – it was this weird creature – it was a decision they made, how to speak. It was intentional." 
Netanyahu, she said, had long driven the political discourse which in recent years became polarizing and was marked by racism. De-Vries noted a report by The New York Times that showed at least 100 new WhatsApp groups were formed by Jewish extremist groups in the days following the Gaza-Israel war in May 2021 "for the express purpose of committing violence against Palestinians."
De-Vries believes this latest government managed to tamp down the rhetoric.
WIDE GOVERNMENT, NARROW PLATFORM
However, in the end, it wasn't discourse or the diversity of the current coalition – eight parties that ranged from right to left with an Islamic party as well – that helped or brought it down in the end.
It was its narrow scope.
"I genuinely believe diversity didn't fail here. This was an indictment of 59," Gil Hoffman, former chief political correspondent for The Jerusalem Post, told ALL ISRAEL NEWS. "It's all about the numbers."
The coalition began with a one-seat majority with 61 seats in the 120-seat parliament. Members began peeling off in recent weeks leaving the voting bloc with just 59 seats and unable to pass a single bill.
"Sixty-three is a stable coalition, 62 is fine in most cases – 61 is untenable," Hoffman said.
Hoffman also credited Netanyahu's dogged attacks in taking down the coalition.
"He tortured (Yamina party members) Idit Silman and Nir Orbach," Hoffman said, adding that the "goons" that protested outside the coalition members' homes were paid "to make their lives miserable," Hoffman said.
In the end, it was another one of Netanyahu's strategies that dealt the fatal blow: Netanyahu led his right-wing bloc in voting against extending emergency regulations that establish Israeli law for Israelis in the West Bank.
"It became controversial now – which is ironic because it is the ultimate in non-controversial bills if (left-wing) Meretz can vote for it now. It's been going on for 55 years," Hoffman explained.
The law has been routinely renewed every five years by every government and is widely supported by the Right. 
Even with surveys giving his Likud party 30+ seats, the indomitable yet divisive Netanyahu may still be unable to create a majority coalition.  
Yohanan Plesner, president of IDI, said this latest government collapse shows that "Israel's worst political crisis" had a reprieve of one year, but clearly has not ended.
"This ongoing crisis will not come to an end until Israel's leaders put their political differences aside and enact long-over-due electoral and constitutional reforms," Plesner said.
He did, however, credit the present government for its "historical role" in including an Arab party in the coalition "therefore paving the way for the possibility of more inclusion by the Arab minority in the political process and Israeli society as a whole."
Rahat said another deadlock is possible.
"The problem is, the end result might be either a stalemate – another one – or a Netanyahu victory. And if it will be, as we saw his behavior last year, he might be quite cruel and destructive vis-a-vis his opposition," he said.
"So this might be a problem for the stability of the system, for Israel democracy, or it might be generous, but it doesn't seem like this. And, on the other hand, if he will lose again (in forming a coalition), we might have another election.
"As long as Netanyahu is here, the cards will be reshuffled again and again. If Netanyahu won't be here, we will have probably a stable right-wing government because the right have a majority in the Knesset."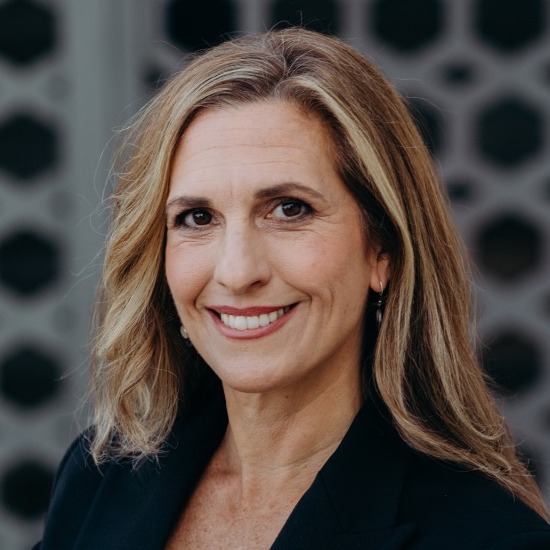 Nicole Jansezian was the news editor and senior correspondent for ALL ISRAEL NEWS.
A message from All Israel News
Help us educate Christians on a daily basis about what is happening in Israel & the Middle East and why it matters.
For as little as $5, you can support ALL ISRAEL NEWS, a non-profit media organization that is supported by readers like you.
Donate to ALL ISRAEL NEWS
Current Top Stories
Comments