Has Israeli politics inflamed unnecessary controversy in the biblical heartland?
Opposition move to reject Judea-Samaria bill gives ammunition to Israel's enemies and jeopardizes Israeli citizens
An Israeli holds a national flag on a hilltop near Ma'ale Adumim December 9, 2007. (Photo: REUTERS/Gil Cohen Magen)
When a majority of the Israeli Knesset voted against extending the biblical heartland emergency bill, their goal was to topple Prime Minister Naftali Bennett.
However, they are also potentially toppling Israel's standing in an international debate over the fate of the territories Israel captured in 1967.
The law must be passed by June 30 in order to allow Jews living in Judea and Samaria to be considered Israeli residents for the purpose of some Israeli laws pertaining to their obligations and rights.
If the law is not extended, security experts have warned, there will be chaos over Israel's pre-'67 border that could put lives in jeopardy and initiate further international condemnation against Israel.
The opposition (and rebel members of the coalition) who voted against the law have said it was meant to demonstrate the weakness of the Bennett administration and enable the return to power of former Prime Minister Benjamin Netanyahu. 
But as David Elhayani, head of the Jordan Valley Regional Council, told The Jerusalem Post this week, the result will be that "every day there will be a new story of someone who was harmed. The impact is so dramatic that I can't understand why people are playing politics with this."
Indeed, choosing not to pass the historic Law to Extend the Emergency Regulations is playing with fire and giving ammunition to Israel's enemies and international organizations that condemn the Jewish state.
As the United Nations Human Rights Council report published on Tuesday pointed out, Israel created a de facto situation in which Palestinians and Israelis are living in the same area but are subject to different legal systems to the benefit of the Israelis. 
Commenting on the report, UN commissioner Chris Sidoti accused Israel of "altering the demography of these territories through the maintenance of a repressive environment for Palestinians and a favorable environment for Israeli settlers."
LIFE IN BIBLICAL HEARTLAND IS PROPHETIC
Two years ago this month, Netanyahu was pushing the Trump administration to enable Israel to apply sovereignty in Judea and Samaria with the support of U.S. Ambassador to Israel David Friedman and former President Donald Trump's Evangelical Christian base. If that would have happened, such a bill would have been unnecessary. 
Of course, Netanyahu ultimately traded sovereignty for peace with the United Arab Emirates and Bahrain – a peace that was achieved partly through the support of Christian Zionists.
At the time, some in the Evangelical community – the secret sauce behind Trump's victory and his unprecedented support for the Jewish state – preferred bringing peace to the Middle East rather than changing the status of barren hilltops. 
But these same Christians may feel differently about halting Jewish life in the heartland, which they see as a fulfillment of many Bible prophecies. 
For example, it says in Jeremiah 30:3: "The days are coming, declares the Lord, when I will bring my people Israel and Judah back from captivity and restore them to the land, I gave their ancestors to possess, says the Lord." In Jeremiah 33:7 it is written: "I will bring Judah and Israel back from captivity and will rebuild them as they were before."
The prophets promised that the children of Israel would return to Judea and Samaria and rebuild Jewish life, which is what is happening now – and most Christians would likely not want to see such life at risk.
The political tactic used by the opposition would be tantamount to Democrats in America voting against abortion, explained N12 analyst Amit Segal, or Republicans voting for gun control if it would do political damage to the other party.
In other words, for the opposition – many of whom are right wing – the current administration has become such a boogeyman that they are willing to sacrifice what is most sacred to them – even the biblical heartland – in order to overthrow it. 
This would be a temporary sacrifice as the hope is to topple the government and then install a new government that will immediately pass the law so life in the heartland can return to normal.
Binyamin Regional Council Chairman Yisrael Gantz, who was among the settler leaders who called on the Right to vote against the law "for the sake of the state," justified his unconventional stance by saying that Israel is being "controlled by an Arab party and the extreme Left," referring to three of the parties that comprise the eight-party coalition. 
Gantz wrote in a letter that he had given the opposition his blessing to allow the law to fall, in order to demonstrate to the public that the Bennett government, when dependent upon the partners in its own government, cannot pass "very basic Zionist laws."
Similarly, Knesset Member Bezalel Smotrich – leader of the right-wing Religious Zionist Party – said in his faction meeting that it was better to bring down the government, form a right-wing coalition, and pass the law despite any harm it might cause in the interim to his constituents living in Judea and Samaria. 
"Residents of Judea and Samaria are strong and understand the importance of bringing down the anti-Zionist government," he said. "Yes, even if it has implications, the people of Judea and Samaria are heroes and we can also take on this challenge if it comes."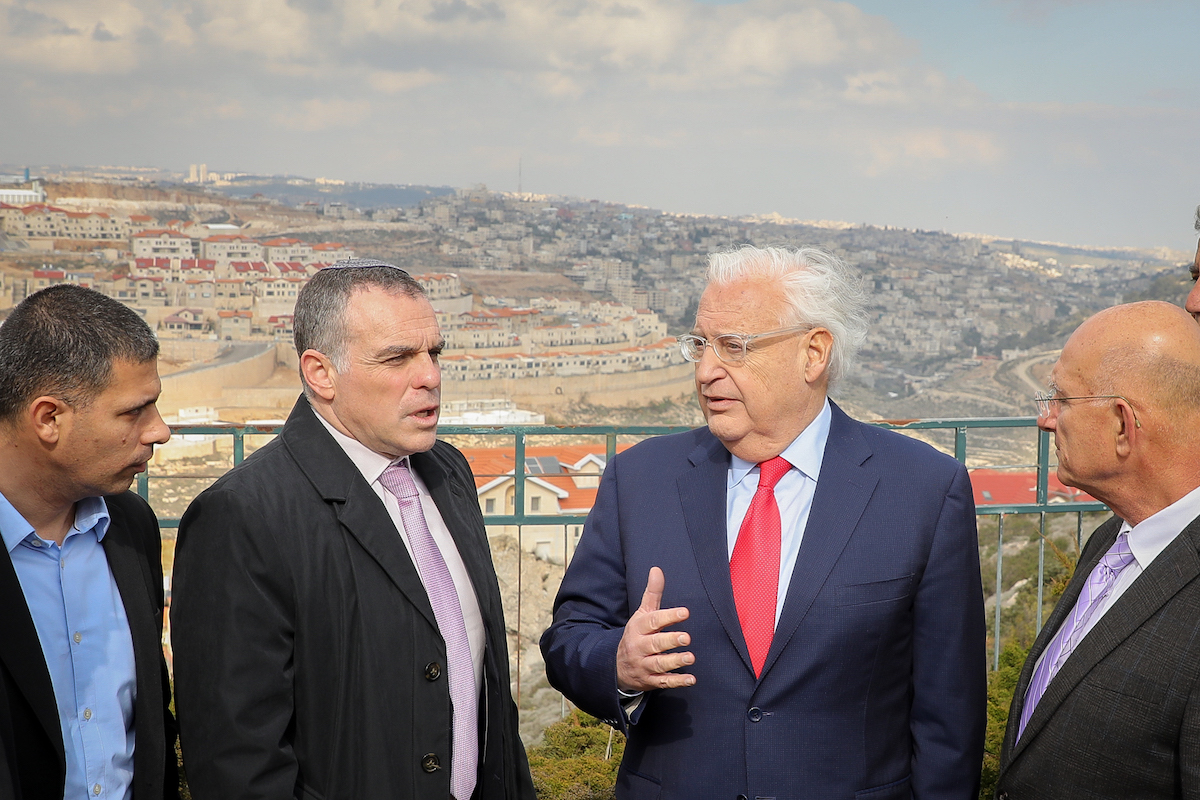 Then-U.S. Ambassador to Israel David Friedman with Head of Efrat regional council Oded Revivi and heads of local councils in Judea and Samaria during a visit in the Jewish settlement of Efrat, in Gush Etzion, February 20, 2020. (Photo: Gershon Elinson/Flash90)
EXPERT: JUDEA AND SAMARIA ARE CONSIDERED 'ABROAD'
The bill's regulations were initially passed 55 years ago, shortly after Israel's victory in the Six-Day War, and soon after modified into a piece of legislation and passed into a law that has been renewed for periods ranging from a year up to five years ever since, according to Col. (res.) Dr. Liron Libman, a research fellow at the Israel Democracy Institute and former IDF chief military prosecutor and head of the IDF International Law Department.
The law is essential, Libman explained in a backgrounder, because Israel is ruling over territory that it never annexed; the disputed territories of Judea and Samaria are considered "abroad." 
This is in contrast to East Jerusalem and the Golan Heights, over which Israel already expressed its sovereignty.
Over the years, as more Israeli communities were established in the heartland, a situation was created in which Israeli citizens – from a legal standpoint – are residents in areas outside of Israel. However, the Israeli legislator wanted to treat them as if they were residents of Israel. As such, the law was extended to rule that Israelis living in the territories are to be considered Israeli residents for the purpose of various laws, including both obligations and rights.
Obligations, Libman said, include issues like taxes, military service, licensing of various professions and more. Rights include national and health insurance, for example. 
To date, there are around 450,000 Israelis living in the West Bank. The vote on Monday was effectively declaring that the parliament does not see these individuals as living in sovereign Israel. If the law is not brought for another vote and passed, it means that they won't have the same residency rights as their Israeli peers. 
"If it is not extended before this deadline, then this may cause a large number of problems in daily life, especially for Israelis who live in the territories," Libman wrote.
Regardless of how the fight ends, the negative ramifications of how it was plays out could be felt for years to come.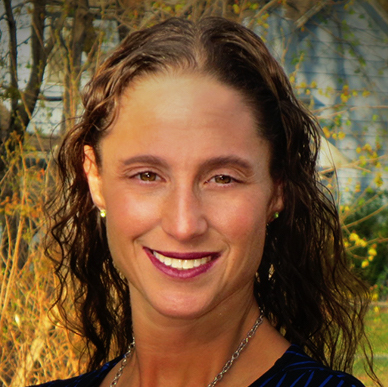 Maayan Hoffman is a veteran American-Israeli journalist and strategic communications consultant. She is Deputy CEO - Strategy & Innovation for the Jerusalem Post, where she also served as news editor, head of strategy and senior health analyst.
A message from All Israel News
Help us educate Christians on a daily basis about what is happening in Israel & the Middle East and why it matters.
For as little as $5, you can support ALL ISRAEL NEWS, a non-profit media organization that is supported by readers like you.
Donate to ALL ISRAEL NEWS
Current Top Stories
Comments