Shin Bet chief issues rare warning saying that political threats against new government members could end in bloodshed
Likens atmosphere in Israel to pre-Rabin assassination; Netanyahu issues tepid condemnation of threats against his rival lawmakers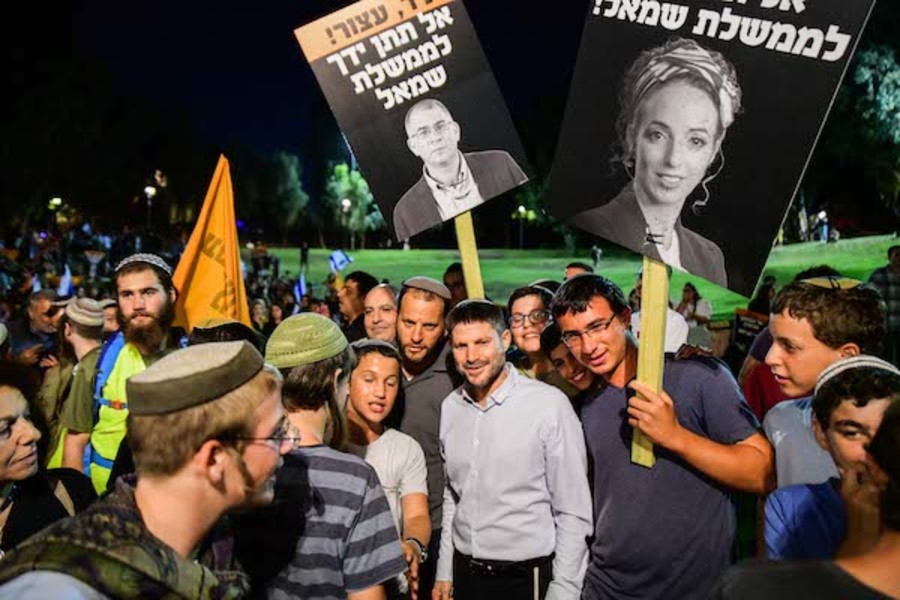 Knesset Member Bezalel Smotrich and demonstrators at a protest against the unity government outside the home of Yamina parliament member Ayelet Shaked in Tel Aviv on June 3, 2021. (Photo: Avshalom Sassoni/Flash90)
The Shin Bet (Israel's Internal Security Agency) chief Nadav Argaman issued a rare warning on Saturday that the current levels of political incitement in Israeli society could lead to lethal bloodshed. 
Argaman specifically urged political leaders to reduce tensions and lower the flames of harsh rhetoric on social media. 
"We have recently seen that the discourse of violence and incitement has spiked and become more extreme, especially on social media," warned Argaman. "As the head of the organization charged with guaranteeing the continuation of democratic rule and institutions, I call out and warn that this rhetoric could be interpreted by certain groups or individuals as one that endorses violent and illegal activities which could even lead to harm to individuals." 
The warning comes amid vocal opposition and incitement by political radicals against Yesh Atid leader Yair Lapid's and Yamina leader Naftali Bennett's plans to form a broad unity government that would replace the current Netanyahu-led government.
At a Likud meeting on Sunday, Prime Minister Benjamin Netanyahu condemned all current incitement and violence "even when others are silent when incitement toward us runs rampant." 
"The principle must be clear and uniform for everyone: Incitement and violence – and incitement to violence – will always be out of bounds," stated the prime minister. 
While in principle correct, Netanyahu failed to address the fact that the majority of the current threats are directed against his political rivals. Instead, he focused on threats his own family has endured throughout his 12 years as prime minister.
"For a long time, there have been such horrible calls, including clear calls to murder me and my family that have been met with silence in the public discourse and in the press," he said.
Netanyahu contributed to the toxic political atmosphere in Israel by blasting the change bloc as a "dangerous left-wing government" despite the fact that the majority of the parties are either right-wing or centrist. 
In addition, Netanyahu repeated his charge that the Bennett-Lapid government would arise from "the greatest election fraud" in the Jewish state's history despite the fact that Netanyahu was given the mandate first but failed to form a government. 
Also today, despite calls by the Shabbach head to tone down the rhetoric, Likud member May Golan called the right-wing leaders of the proposed coalition "suicide bombers" during a program on Knesset channel.
"The most dangerous thing about public leaders is people who have nowhere to go back to, and Naftali Bennett and Gideon Sa'ar have no place to go back to," she said of the two party leaders who rebuffed Netanyahu's offers to serve with him and Likud. "They're like terrorists who don't believe in anything anymore, who go out on their suicide mission, and even if they know it's their death sentence, they don't care because they're Shiites."
As a consequence of the rising incitement against key people of the emerging "change bloc" coalition, police recently increased security for Prime Minister-designate Bennett and Yamina No. 2 Ayelet Shaked.
The threat level against Bennett is considered especially serious. Images of Bennett in an Arab headdress with the message "The liar" were recently spread and shared on social media. Similar images with the message "traitor" were circulated prior to the murder of the former Prime Minister Yitzhak Rabin in 1995. 
Bennett and Shaked are not the only politicians facing threats. On Friday, Likud said it would seek to torpedo the Bennett-Lapid coalition by pressuring four Knesset members to switch sides and join the Netanyahu-led bloc. The four politicians are reportedly Yamina's Nir Orbach and Idit Silman and New Hope's Ze'ev Elkin and Sharren Haskel, both of whom used to belong to Likud. 
On Sunday, Silman also requested protection from the Knesset Guard after feeling threatened. She reportedly sent a voice message to her Yamina party WhatsApp group, claiming that unidentified individuals were following her. 
"I don't really feel good, there's a car that's chasing me on the street," she told the group. "I'd like to know what you think I can do. They followed me out of the house and are following me everywhere I go." 
Silman's party colleague Orbach will reportedly also receive security after facing threats. 
Avigdor Liberman, the leader of the secular right-wing Yisrael Beytenu party and a vocal critic of Netanyahu, recently received death threats with one caller to the party's offices vowing "to put a bullet" in Liberman. 
Given its razor-thin majority, the efforts to form a Bennett-Lapid government would collapse if one single Knesset member changed his or her mind. 
Most of the threats appear to be connected to pressures on different right-wing lawmakers to abandon the "change bloc" in favor of the Netanyahu bloc. However, left-wing lawmakers are also facing threats. Meretz lawmaker and prospective minister Tamar Zandberg recently fled her Tel Aviv home after extremists threatened to harm her, her partner and baby. This came after a death notice of Zandberg was circulated on social media.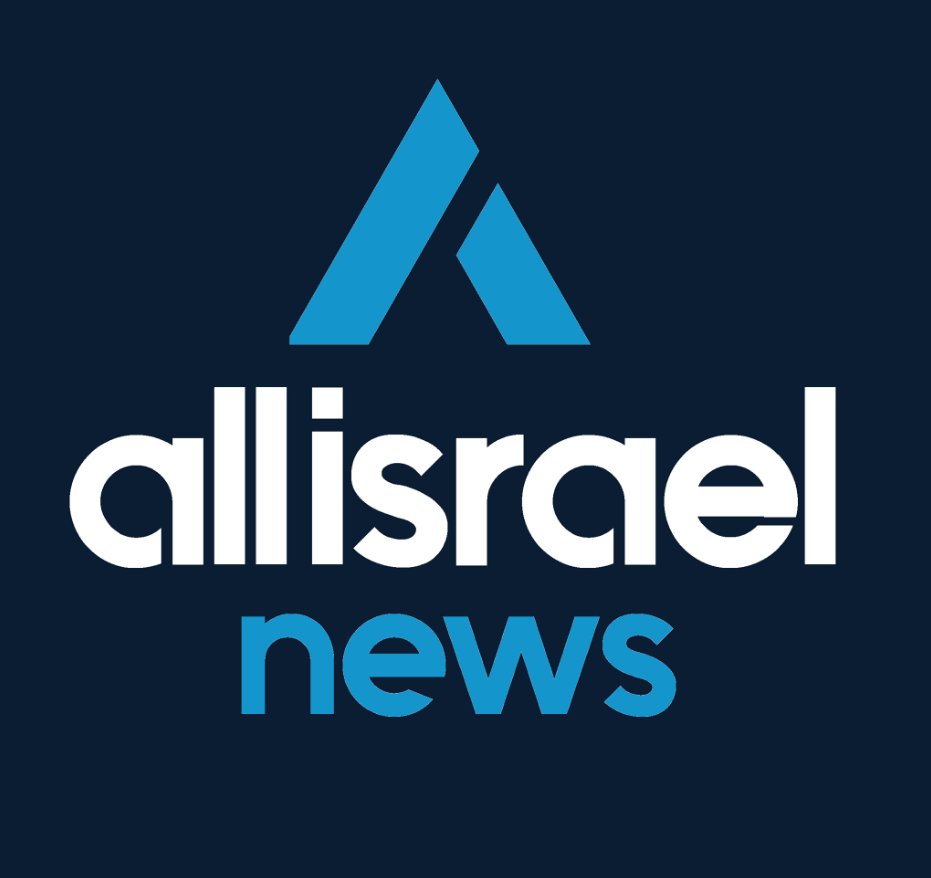 The All Israel News Staff is a team of journalists in Israel.
A message from All Israel News
Help us educate Christians on a daily basis about what is happening in Israel & the Middle East and why it matters.
For as little as $5, you can support ALL ISRAEL NEWS, a non-profit media organization that is supported by readers like you.
Donate to ALL ISRAEL NEWS
Current Top Stories
Comments