Republicans remove Ilhan Omar from the House Foreign Affairs Committee, citing her comments on Israel
Speaker McCarthy says Omar compared America and Israel to Hamas and the Taliban; AOC blames GOP for 'racism against women of color'
U.S. Rep. Ilhan Omar (D-MN) walks to her office after being ousted by the Republican-lead House of Representatives to serve on the Foreign Affairs Committee, on Capitol Hill in Washington, U.S., Feb. 2, 2023. (Photo: REUTERS/Tom Brenner)
The U.S. Republican-controlled House of Representatives voted on Thursday to oust Rep. Ilhan Omar (D-MN) from the Foreign Affairs Committee. The 218-211 vote, down party lines, marked a victory for House Speaker Kevin McCarthy, who vowed last year to remove Omar over her controversial remarks on Jews, Israel and the United States, if Republicans win the House majority.
"Ilhan Omar's past statements make it clear she is unfit to represent the U.S. on the House Foreign Affairs Committee," McCarthy tweeted following the vote.
In remarks to the media, the house speaker explained: "She said the American military was equal to Hamas and to Taliban. From a member of the Foreign Affairs... She said Americans only like Israel 'because it's all about the Benjamins' and three years later she said, 'I didn't know it's a trope to refer to someone who's Jewish with money.'"
"She said on 9/11 as a member of Congress, as an individual sitting on Foreign Affairs, 'something happened that day.' What does that say to other people around the world? What does that say to someone else who wants to create another 9/11 in America?" McCarthy asked.
McCarthy added: "I'm sorry, it's not right. We were right in our actions, and she can serve on other committees. But it puts America in jeopardy and I'm not going to do this under my watch."
Omar gave a defiant speech on the floor, saying that it was essentially a debate over "who gets to be an American."
"There is this idea that you are a suspect if you are an immigrant or if you are from certain parts of the world or a certain skin tone or a Muslim," Omar stressed.
"I am Muslim, I am an immigrant, and interestingly, from Africa. Is anyone surprised that I am being targeted?" She asked.
The Somalia-born Minnesota Democrat vowed to "continue to speak up because representation matters."
"I didn't come to Congress to be silent; I came to Congress to be their voice and my leadership and voice will not be diminished if I am not on this committee for one term. My voice will get louder and stronger and my leadership will be celebrated around the world as it has been. So, take your vote or not, I am here to stay, and I am here to be a voice against harms around the world and advocate for a better world. I yield back."
Progressive 'Squad' member Rep. Alexandria Ocasio-Cortez (D-NY) delivered impassioned remarks on the House floor, in which she blamed the GOP for having double-standard against Omar.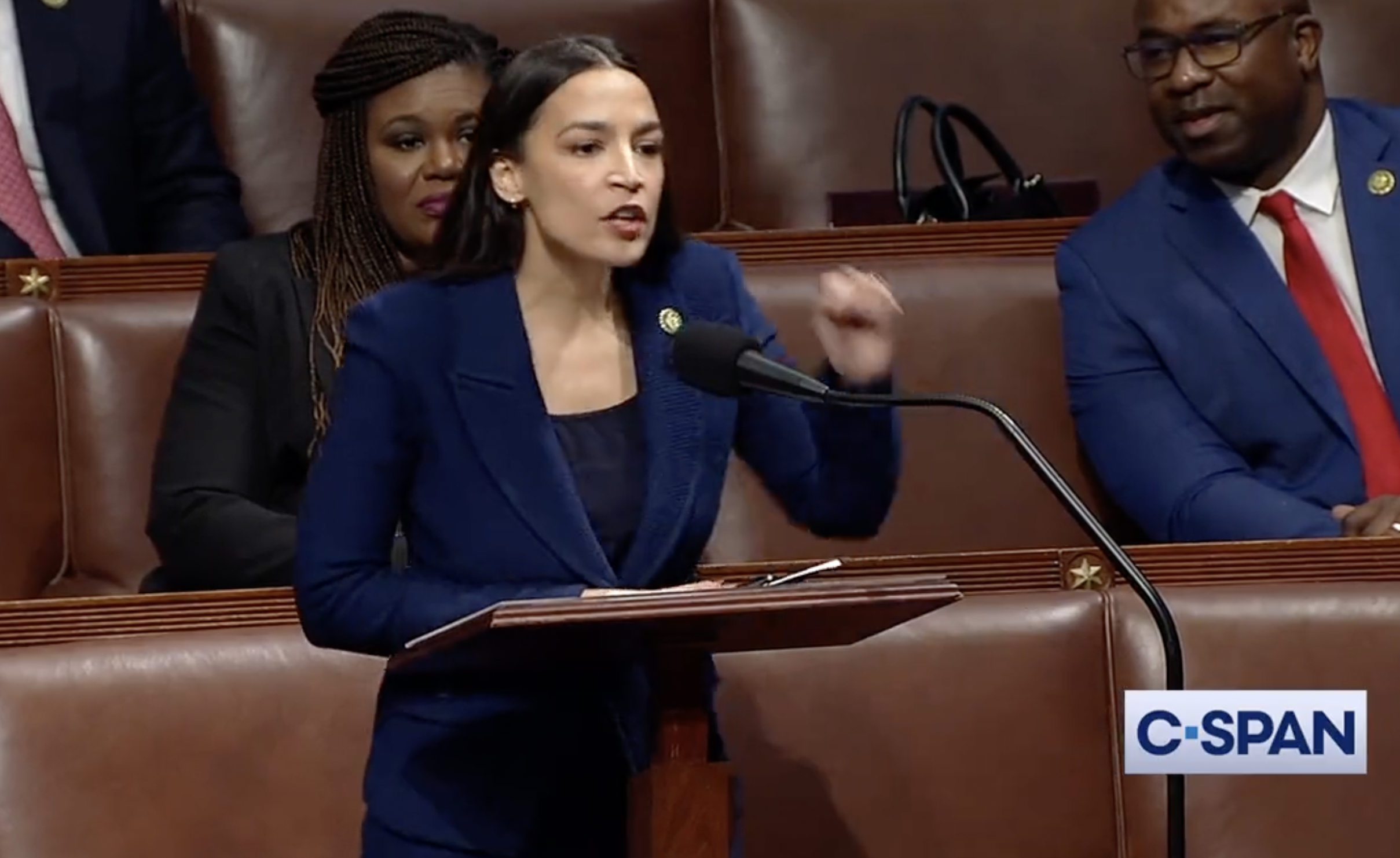 Rep. Alexandria Ocasio-Cortez delivers remarks on the House floor, Feb. 2, 2023 (Photo: Screenshot)
"Don't tell me this is about consistency. Don't tell me that this is about a condemnation of anti-Semitic remarks when you have a member of the Republican caucus who has talked about Jewish space lasers and an entire amount of tropes, and also elevated her to some of the highest committee assignments in this body," she said, referring to anti-Semitic comments made by Republican Congresswoman Marjorie Taylor Green.
"This is about targeting women of color in the United States of America," AOC stressed.
White House spokesperson Karine Jean-Pierre called the removal of Omar from the committee a "political stunt" and a "disservice to the American people". She noted that Omar had apologized for previous remarks on Israel, adding that she is a "highly respected member of Congress."
Republican representatives dismissed the claim that Omar was being targeted for her identity.
Rep. Michael Guest (R-MS) explained: "All members, both Republican and Democrats alike, who seek to serve on foreign affairs should be held to the highest standard of conduct due to the international sensitivity and national security concerns under the jurisdiction of this committee."
Rep. Max Miller (R-OH) similarly said: "Members of the Committee on Foreign Affairs represent the United States abroad and are regarded as credible emissaries of American foreign policy. Their words have significant weight in guiding our relations with other countries and are relied upon by world leaders, most importantly, our allies such as Israel, the forever home of the Jewish people."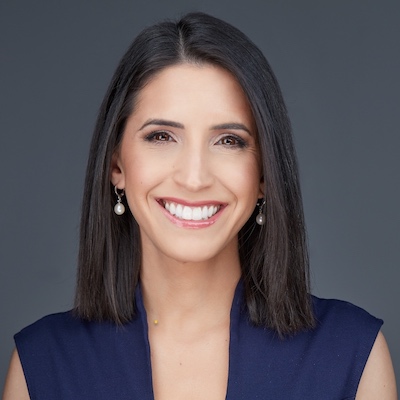 Tal Heinrich is a senior correspondent for both ALL ISRAEL NEWS and ALL ARAB NEWS. She is currently based in New York City. Tal also provides reports and analysis for Israeli Hebrew media Channel 14 News.
A message from All Israel News
Help us educate Christians on a daily basis about what is happening in Israel & the Middle East and why it matters.
For as little as $5, you can support ALL ISRAEL NEWS, a non-profit media organization that is supported by readers like you.
Donate to ALL ISRAEL NEWS
Current Top Stories
Comments