Queen Elizabeth deeply loved Jesus Christ and the Bible – what I've been learning about her extraordinary faith
The whole world, including Israel, will be watching her memorial service – will it reflect her devotion to the Messiah?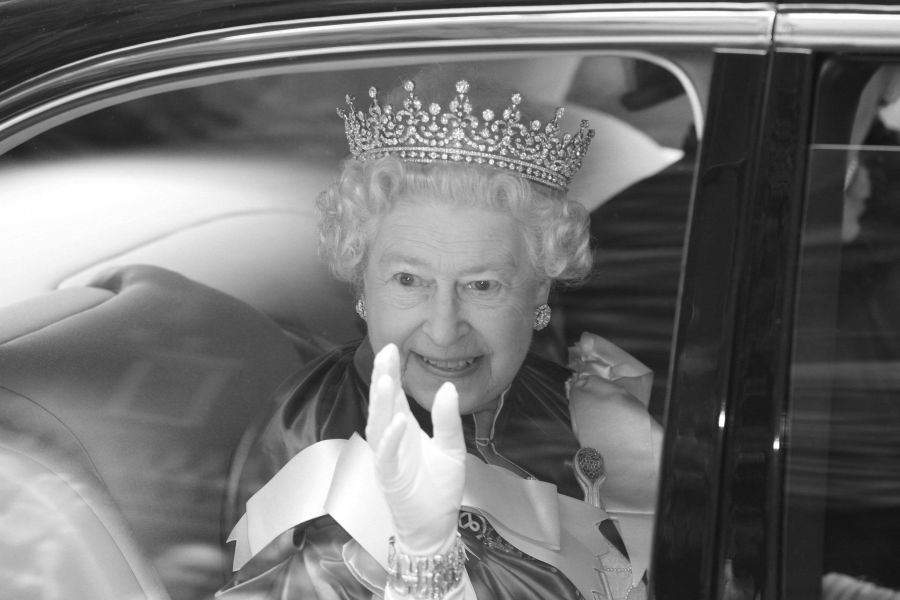 Queen Elizabeth II (Photo: The Royal Family Twitter feed)
JERUSALEM—As an English Literature major at Syracuse University in the late 1980s, I became a bit of an "anglophile" whilst losing myself in the Romantic poets.
I still hope one day to paddle across Windermere Lake or ride my bicycle through Oxford or Cambridge.
But, of course, my first visits to England had to center around its great capital city of London.
And like so many thousands before me, I stood at Buckingham Palace to see the changing of the guard and wondered about the mysterious lives of those who lived inside.
Much of what I think I know about the Royal Family has been shaped by my American news lens – and various television series, including "The Crown" on Netflix.
Fortunately, earlier this year I was delighted to come across a very different source of information about the late Queen Elizabeth II, who left this world just days ago.
A REMARKABLE LOOK AT A REMARKABLE MONARCH
It turns out that the International Bible Society (Biblica) – and a British organization called "Hope Together" – published a book in 2022 to mark Her Majesty's 70 years on the throne, her "Golden Jubilee Year."
"Our Faithful Queen," beautifully written by author Catherine Butcher, is only about 60 pages long, yet it is filled with gorgeous photographs that chronicle her life.
Even better, it provides a fascinating look into the personal faith that the queen had in the Lord Jesus Christ.
It also contains a fascinating description of Elizabeth Alexandra Mary Windsor's spiritual preparation – while she was still a princess – to be crowned queen.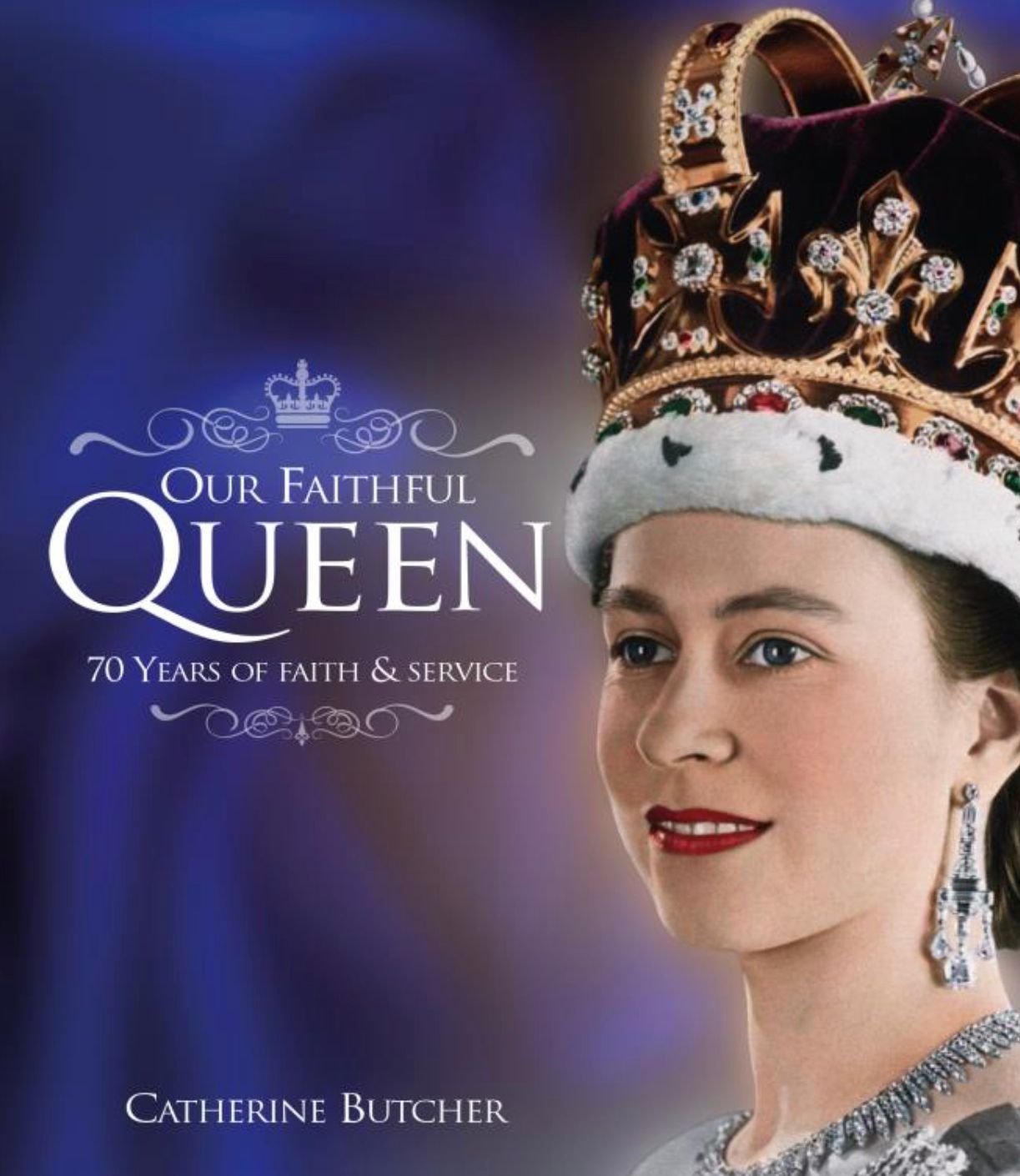 The cover of "Our Faithful Queen"
I had no idea, for example, that in the period leading up to her coronation in June of 1953, the Archbishop of Canterbury wrote a private devotional guide for Princess Elizabeth, who at the time was a 27-year-old wife and the mother of two small children.
"Fewer than a dozen copies of the Little Book of Private Devotions were printed," wrote Butcher, but the copies that have been made public reveal the heart of a woman captivated by Christ and trying to ready herself for a life she had never imagined.
The devotional book walked her through each element of her upcoming ceremony – "the oaths; the giving of the Bible; the Communion service; the anointing; the blessing and clothing with the royal robes; the presentation of the symbols of royalty including the orb, sceptre, and crown; and then the blessing of the Duke of Edinburgh and prayers for the Church" – and explained to her the biblical truths that undergirded the symbolism.
Her Royal Highness loved the guide and studied it carefully every day.
THE QUEEN'S JOURNEY WITH JESUS
Though she was raised in the Anglican Church, she never imagined being the head of it.
She knew that just being raised in a Christian setting did not mean that a person would personally and individually receive Jesus Christ as his or her Savior, Lord, and the King of their lives.
But she did not want to be a "Christian" in name only.
She wanted to be "born again," a term Jesus used in John chapter 3 describing the utter and complete transformation of a person's soul once they receive Jesus as Messiah, repent of their sins, and ask Christ to forgive them and adopt them into God's family.
"By 1 May 1953," Butcher wrote, "as the countdown to the Coronation began, the prayer she was invited to pray, using the 'thee' and 'thou' language of the day, was based on the words of Jesus. He said, 'I am the way, the truth, and the life' – words which give all Christians, including queens and kings, confidence that they do not need to take the journey through life alone."
The prayer, Butcher noted, could be translated into contemporary language as this:
"Lord Jesus Christ, You are the way, the truth, and the life: Keep me from wandering from Your ways. Help me to trust you, the truth, and to be filled with Your life. May Your Holy Spirit teach me to live the right way, to be truthful, and to be filled with Your life, living to please You. Amen."
On another day, she prayed:
"Lord Jesus, let the love of all who will be present in the Abbey to witness my Coronation and of all who will hear the service or see it from afar surround me and uphold me, that they and I together may dedicate ourselves, our souls and our bodies, to that true and reasonable services which shall be acceptable unto Thee. Amen."
HER FAITH WAS TESTED BY TRIAL
The strength of her personal faith in Christ was certainly tested over the years.
But despite many personal, national and international crises, her faith grew stronger and molded Her Majesty's character.
Consider first her title.
It began, "Elizabeth the Second, by the Grace of God," and ended, "Head of the Commonwealth, Defender of the Faith."
The Archbishop's devotional guide explained that the grace of God is the undeserved favor that the Apostle Paul wrote of in Romans chapter 3, verses 22-24.
"God puts people right through their faith in Jesus Christ. God does this to all who believe in Christ, because there is no difference at all: everyone has sinned and is far away from God's saving presence. But by the free gift of God's grace all are put right with him through Christ Jesus, who sets them free.
One of the first prayers in the Archbishop's devotional book encouraged Princess Elizabeth to acknowledge that the role of queen was indeed not something she had chosen but something she needed to accept as part of God's will.
Sure enough, on that day of coronation, Elizabeth confessed as much to the nation and the world.
"The whole of life is a journey to God. In its course are many lesser journeys taken for many different purposes. Sometimes the Bible records special journeys undertaken in answer to a call from God….Such will be my journey to Westminster. It will be undertaken in obedience to a call from God. I have not chosen this office for myself: He has appointed me to it, and I go to be consecrated to it by Him. My prayer must echo that of the Virgin Mary, and that of our Lord Himself: 'Be it unto me according to thy will' – and 'not what I will, but what thou wilt.' And because He leads, I may follow in complete trust."
Other prayers written for her preparation to receive Britain's crown included requests that she would be enabled to follow Jesus in showing His mercy, walking in joy, persevering in sorrow, serving others, and sharing her faith with the people of England and the world.
One especially poignant prayer reads, "No one may be set to represent others, without having to bear the burden of his (or her) own labours, of his (or her) own failings, and of the contradictions of evil in others."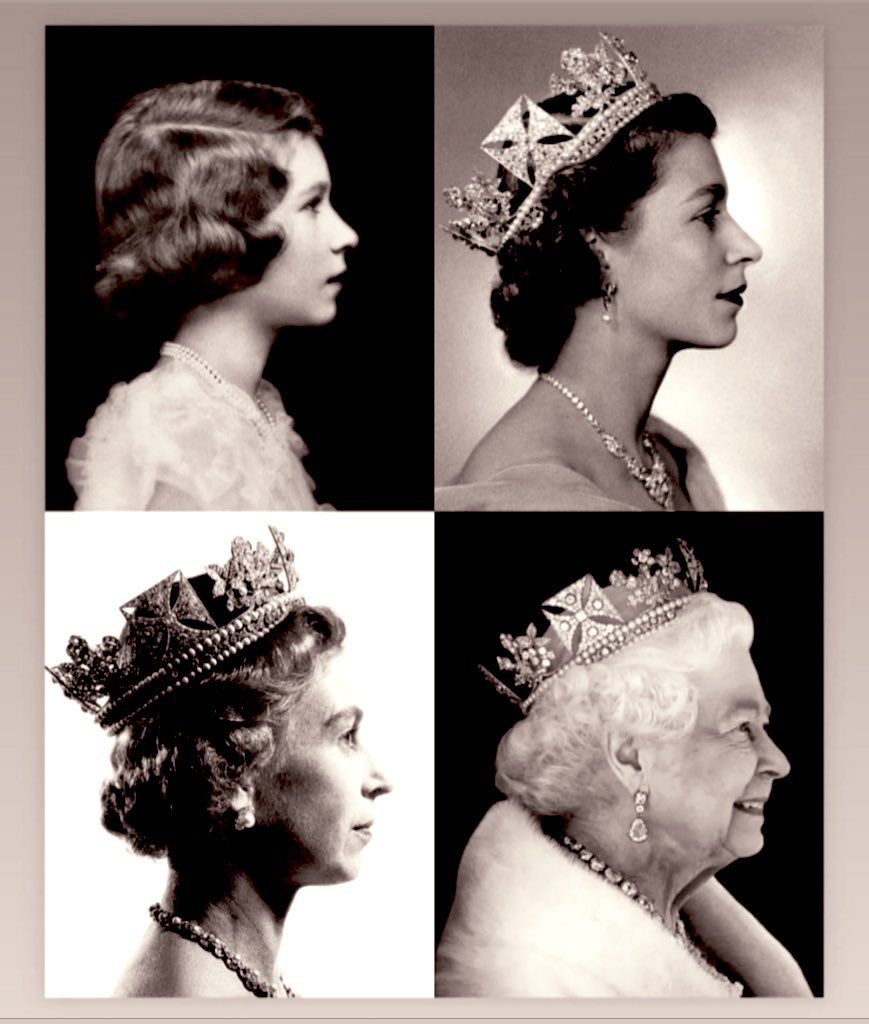 Queen Elizabeth II (Photo: The Royal Family Twitter feed)
SHE USED HER CHRISTMAS RADIO ADDRESSES TO SHARE HER FAITH
Queen Elizabeth's annual Christmas address over British radio became a time in which she would communicate her Christian faith and ask for the prayers of the nation that she loved and served.
In 2011, she said, "Forgiveness lies at the heart of the Christian faith. It can heal broken families, it can restore friendships, and it can reconcile divided communities. It is in forgiveness that we feel the power of God's love."
During her Christmas address in 2014, she told her people, "For me, the life of Jesus Christ, the Prince of Peace, whose birth we celebrate today, is an inspiration and an anchor in my life. A role-model of reconciliation and forgiveness, He stretched out His hands of love, acceptance, and healing. Christ's example has taught me to seek to respect and value all people of whatever faith or none."
Throughout her extraordinary life, the queen modeled humility and service.
She did so right from the start, during the first of her many speeches – given six months before her coronation ceremony – when she asked the people of the British Empire to "pray that God may give me wisdom and strength to carry out the solemn promises I shall be making, and that I may faithfully serve him and you, all the days of my life." 
She also modeled putting one's faith into action.
In December 2020, at the height of the COVID pandemic, the queen said in her Christmas broadcast, "The teachings of Christ have served as my inner light" during dark times.
She was an avid reader of the Word of God, and she often spoke of the parable of the Good Samaritan, which she often said was her favorite Bible story.
And she made it a point to give honor to those many people who were stepping up to help relieve the suffering of the sick and dying.
MAY THE QUEEN'S MEMORIAL SERVICE REFLECT HER LOVE FOR CHRIST
Catherine Butcher writes that as the queen's coronation ended in 1952, the national anthem was played, "Love live our noble queen, God save the queen."
"Seventy years later," Butcher noted, "after one of the longest reigns in history, the prayers of that song have been answered."
The God that so loved Queen Elizabeth that He sent His only begotten Son to die on the cross for her, and rise again for her, took care of her each and every day of the past 70 extraordinary years.
And now, the Savior whom Her Majesty so loved in return has truly saved her and welcomed her into heaven.
I hope and pray that her funeral and memorial service next week will reflect the queen's love for the Lord Jesus Christ – the Messiah and Savior of the world – and will prove to be her last great witness to her people, and to all people, including here in Israel.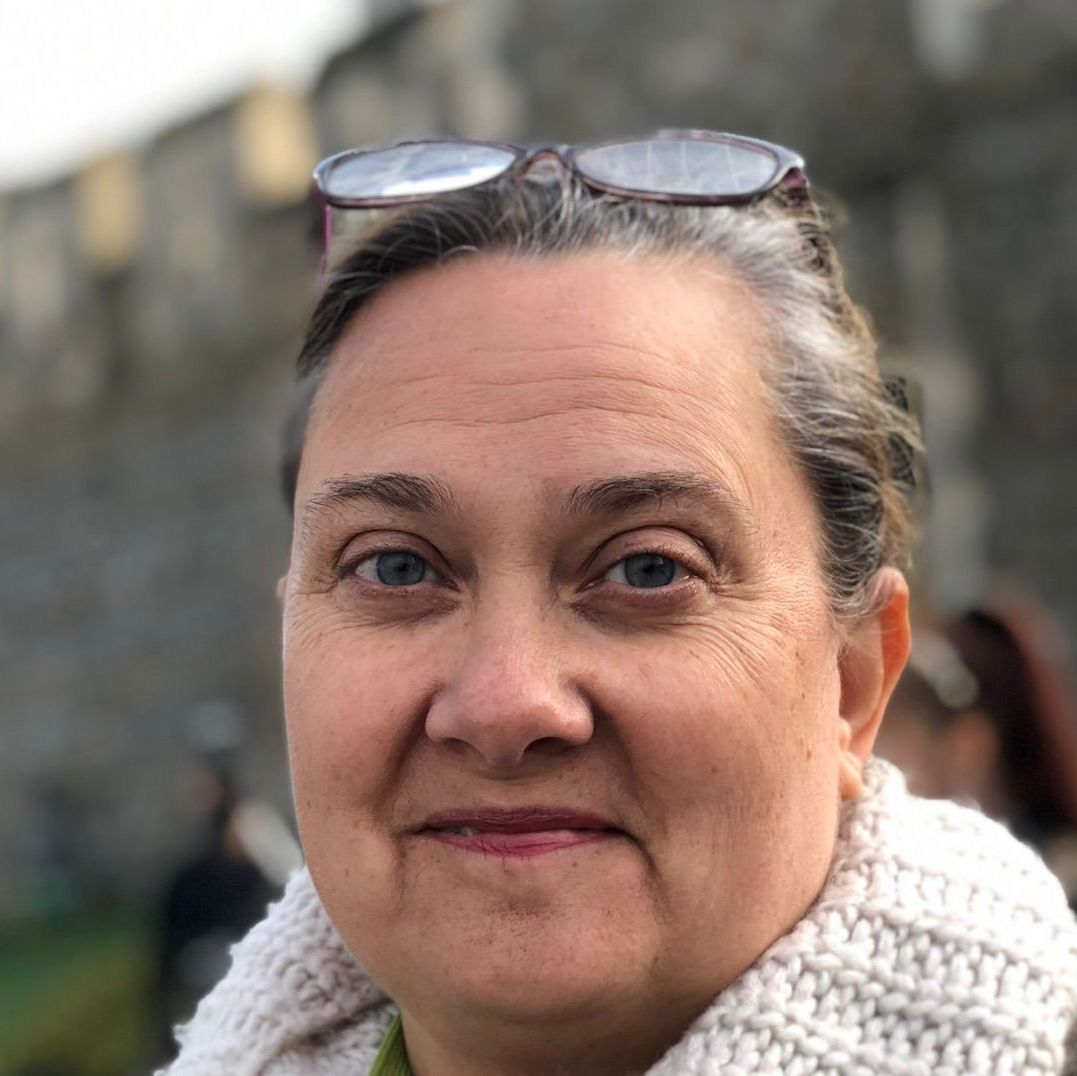 Lynn A. Rosenberg is a writer and Bible teacher with a Master's degree in leadership and theology from Western Seminary. She is also the co-founder of The Joshua Fund. The wife of the founder of ALL ISRAEL NEWS, she and Joel are dual U.S.-Israeli citizens and live in Jerusalem.
A message from All Israel News
Help us educate Christians on a daily basis about what is happening in Israel & the Middle East and why it matters.
For as little as $5, you can support ALL ISRAEL NEWS, a non-profit media organization that is supported by readers like you.
Donate to ALL ISRAEL NEWS
Current Top Stories
Comments